---

WE AGAIN ARE RESPONSIBLE FOR THIS YEARS CHRISTMAS DINNER

---



Frohe Weihnachten!

Joyeux Noël!

Buon Natale!

---
WE ARE PLANNING A LITTER
---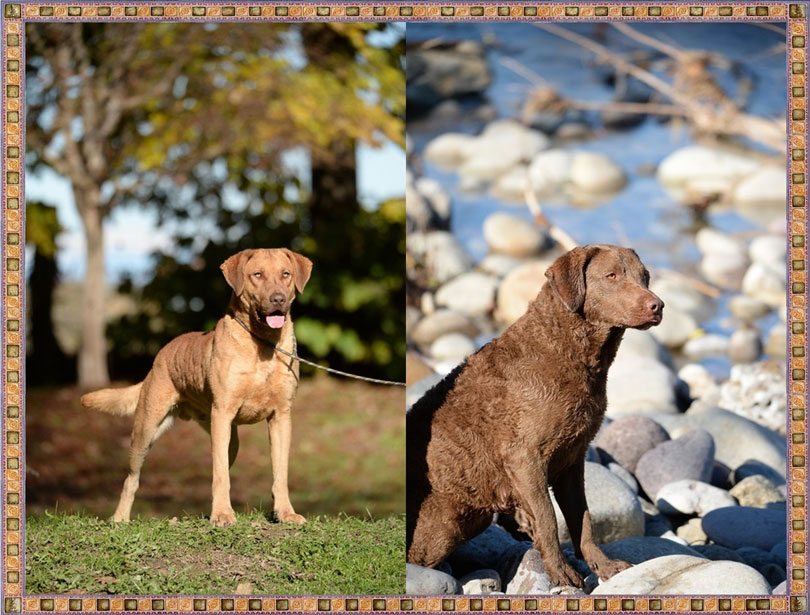 WE ARE PLANNING A LITTER
Jane Wells Sunshine Reggae "Sunny" x Mattaponi's Nokomis
If everything goes well puppies will be born end of February 2023
See LITTERS for more details >>

---
SHOOTING DAYS ROCCA DE GIORGIE (PV) October 2022
---
On beautiful privately owned grounds I have the opportunity being part of shooting days with my dogs.
It's very exciting, Gleam and Noko are working very well and big enthusiasm :-)
They really enjoy doing what they were born to do: hunting, searching and delivering…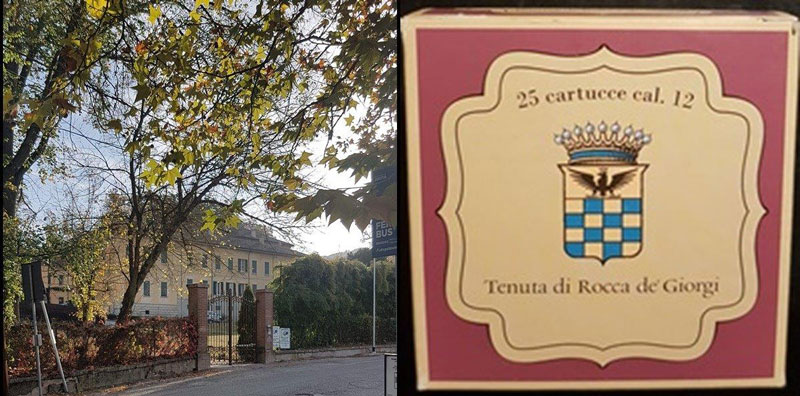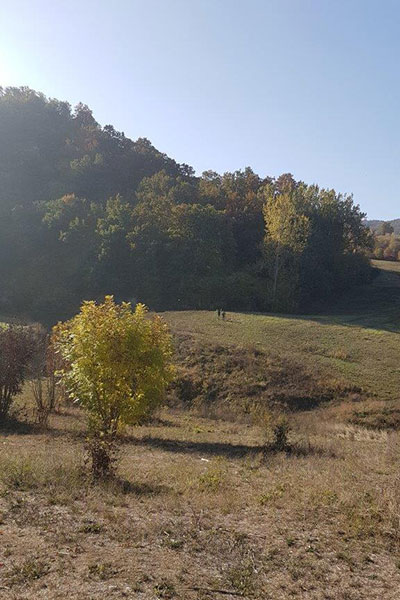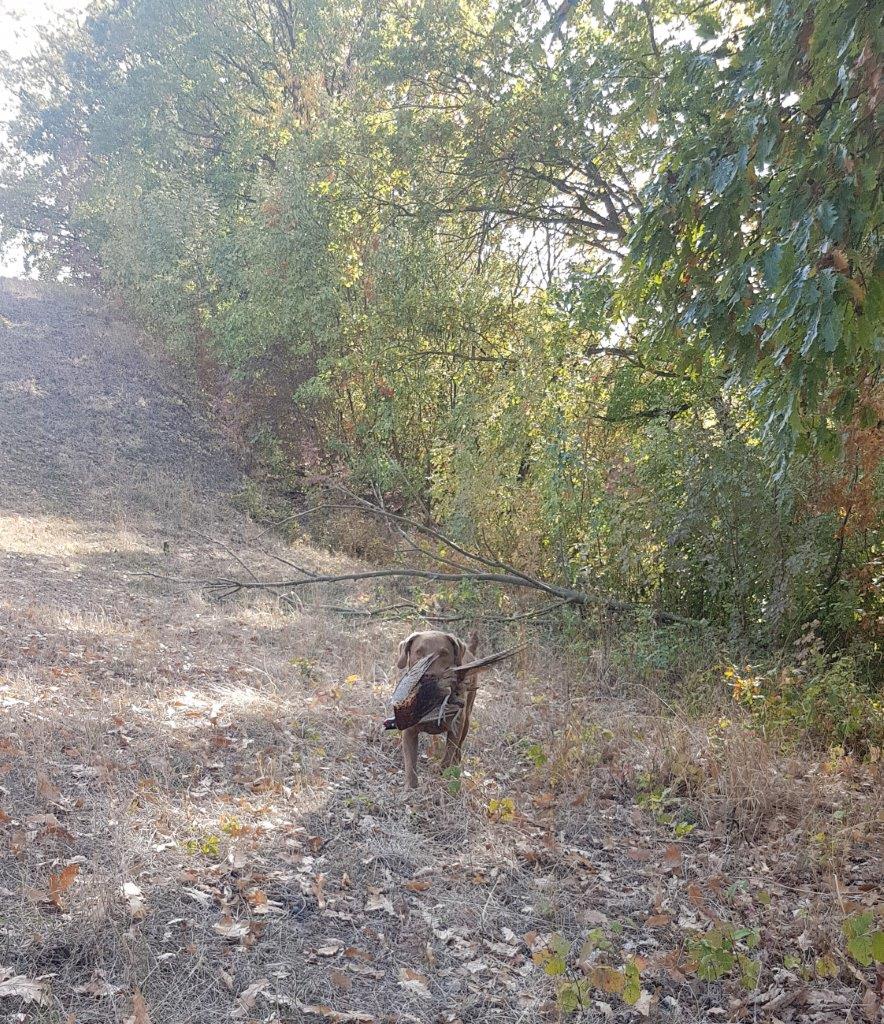 Noko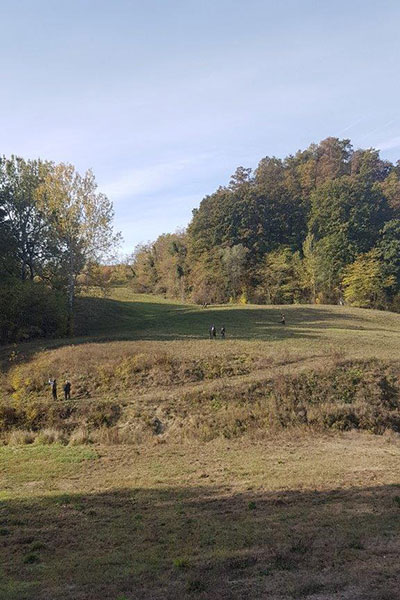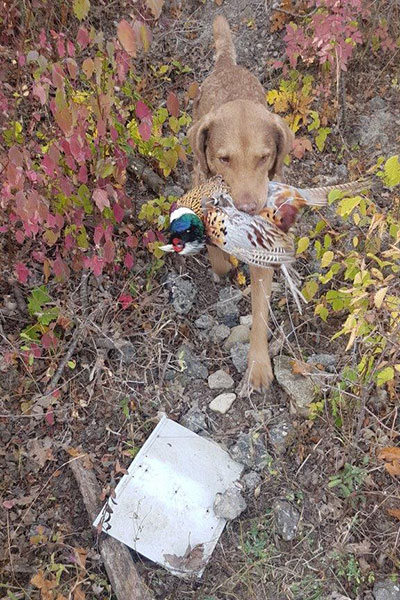 Gleam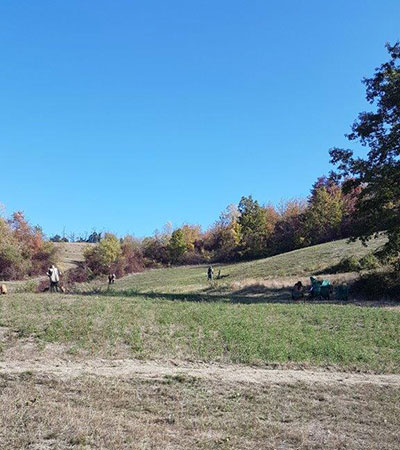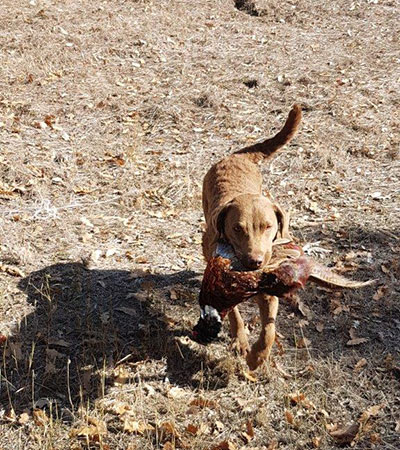 Noko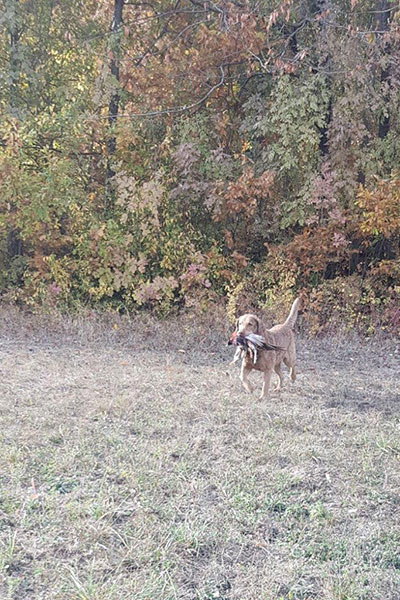 Gleam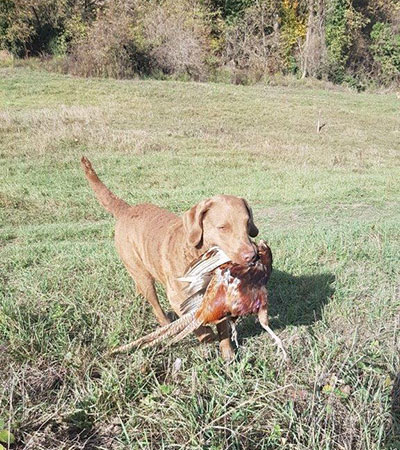 Noko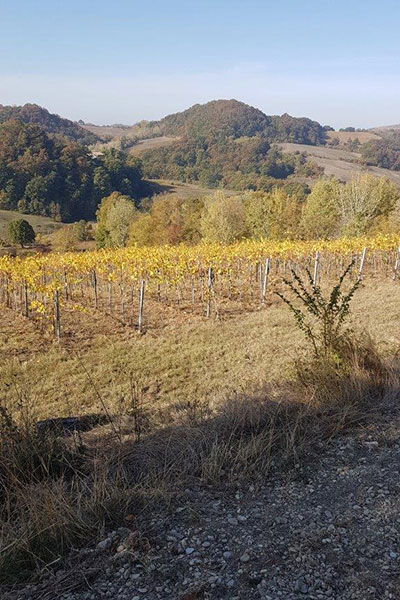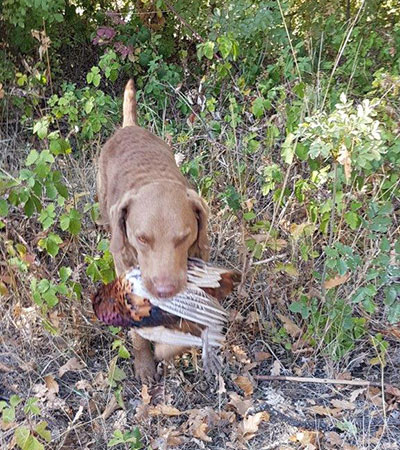 Noko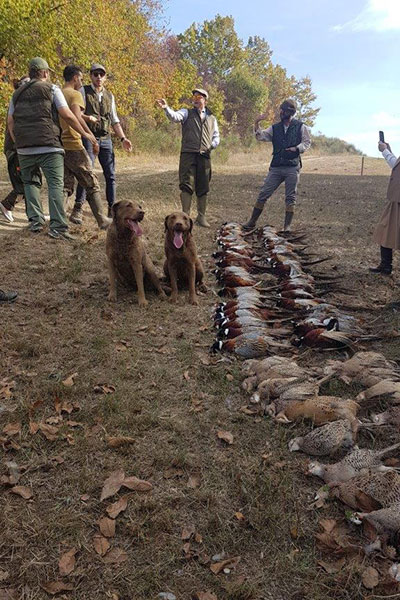 End of the day. Both were exhausted because it was a rather warm day for end of October
---
WORKING TEST OBERWALD (CH) 10./11. 9.2022
Judges: Terry Prentice (UK), Thano Keller (AT), Barry Taylor (UK), Steve Grütter (CH), Colin Pelham (UK), Herman Jaske (NL)
---
Successful Mattaponi's at the WT Oberwald. On Saturday Nokomis "Noko" was the winner of the Novice Class :-) :-) :-)
On Sunday she went well again and was placed 6th.
Chiumani "Kju" Noko's daughter was 3rd after run-up in Beginners Class :-) :-) :-) (handler/owner Gaby Schwalbach)
Great event in a beautiful area. Well organized, the kitchen crew did an excellent job, the judges set up interesting and demanding tests, good mood among the participants. Overall a super weekend even the weather cooperated .-)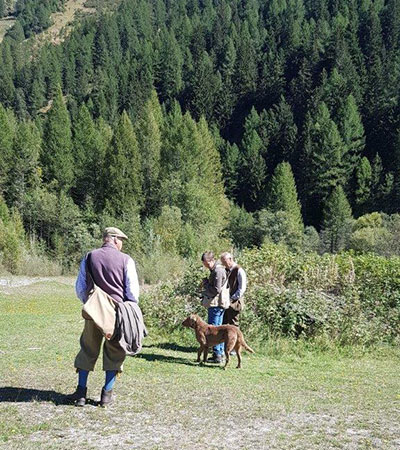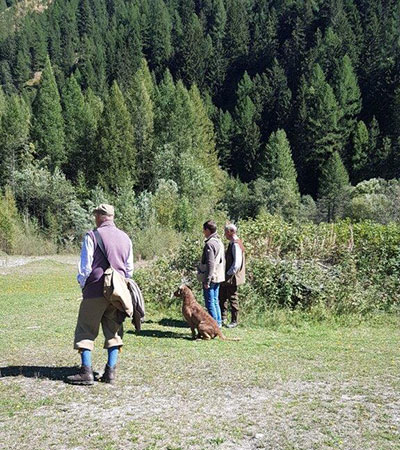 "Kju" and Gaby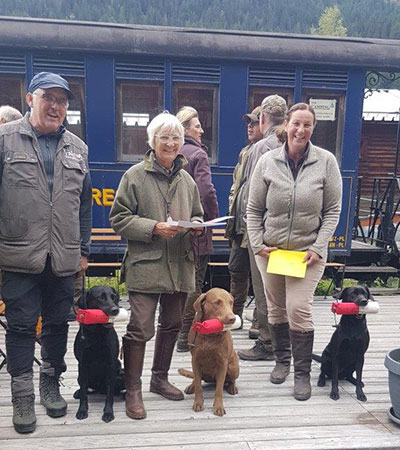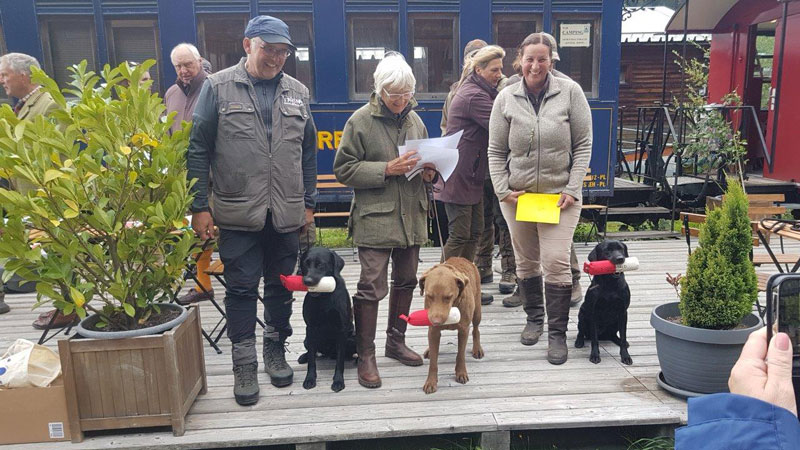 Price giving Novice. A picture with rarity value. A Chessie in winning position flanked by Labradors :-)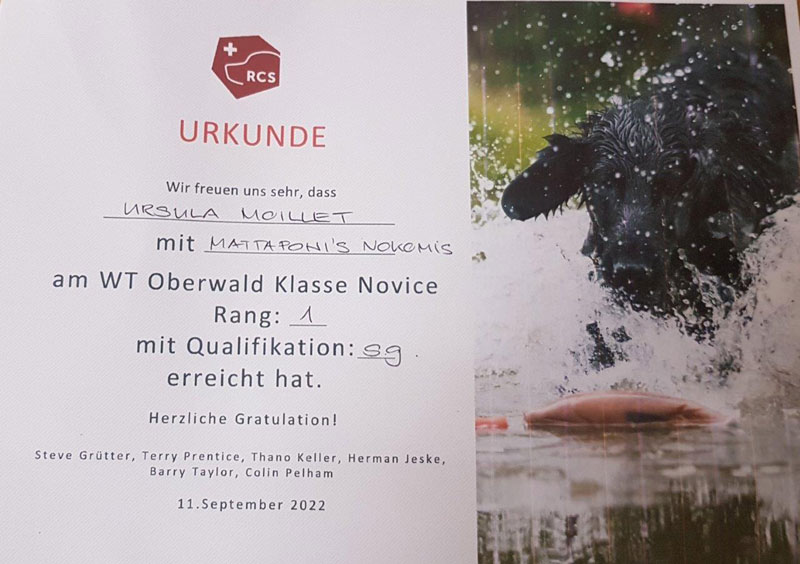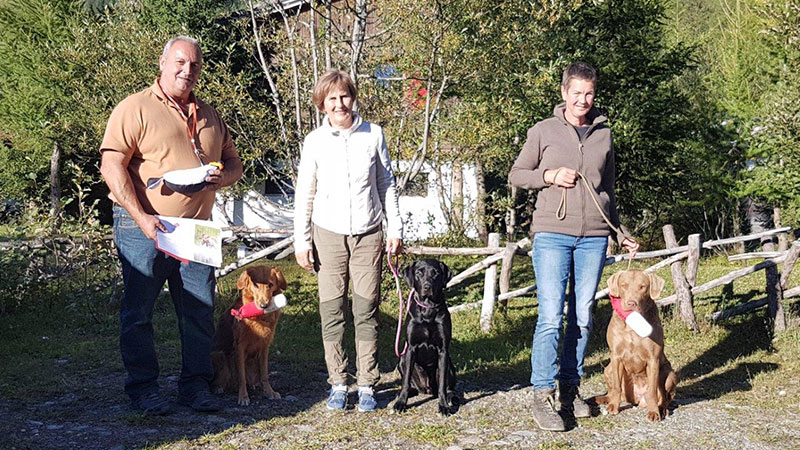 The Sunday winners Beginners Class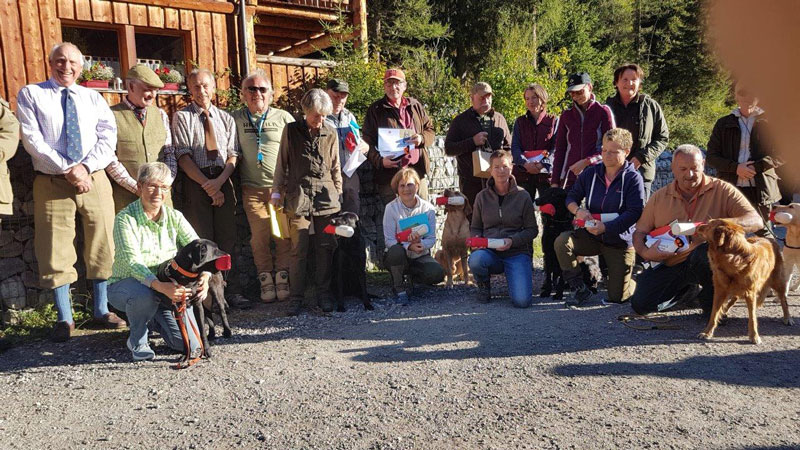 All the Sundays winners
---
GLEAM AND NOKO August 2022
Pictures by Maika Landes
---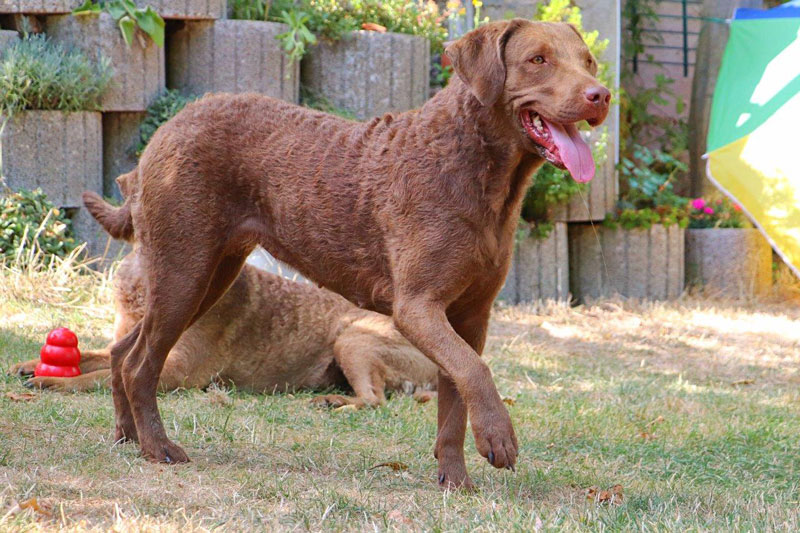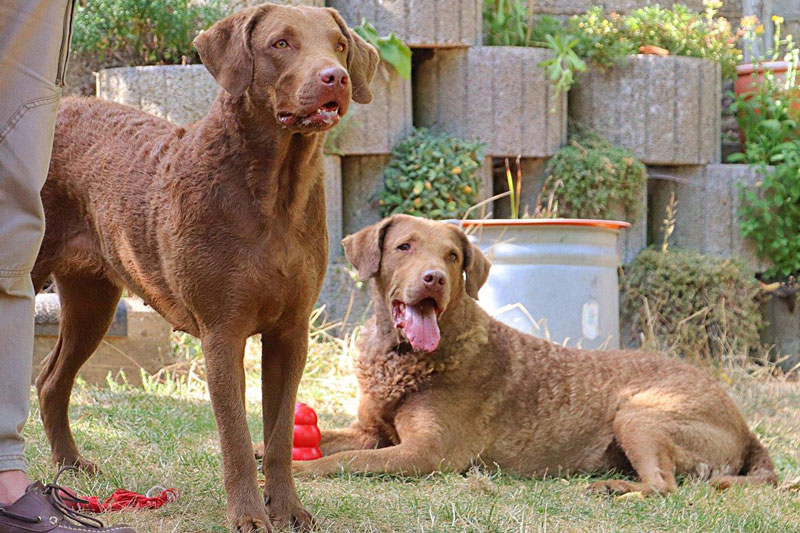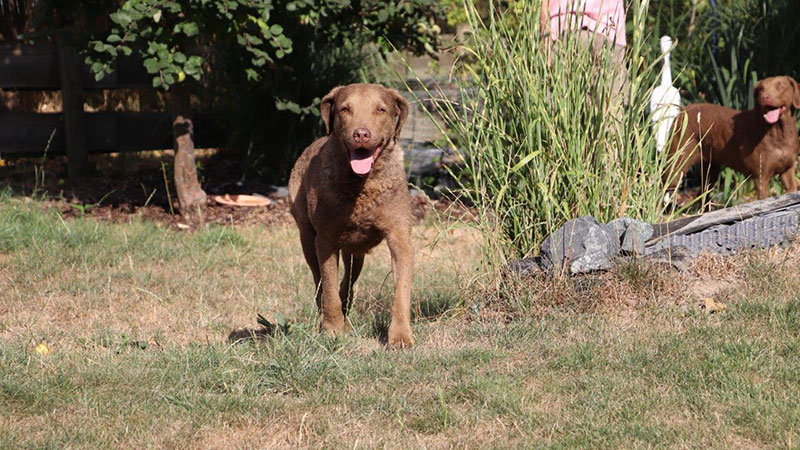 ---
FOR CHESSIE'S ONLY Im Spessart / Germany 30th April – 1st May 2022
Pictures by myself and Kathi Thiele
www.photos-mit-leidenschaft.de
---
I participated with Noko and my friend Gaby who owns Noko's daughter Chiumani called "Kju" at the 2 days workshop "For Chessie's Only" held by Ulli Schlögell. She is a real "Chesapeake women", she owns, breeds and hunts them for many years.
It was a great pleasure watching so many Chessies during their work. I must admit that "Kju" worked with big enthusiasm and extremely well for her age of 1½ years. If she goes on like this she will become a fantastic working dog… :-)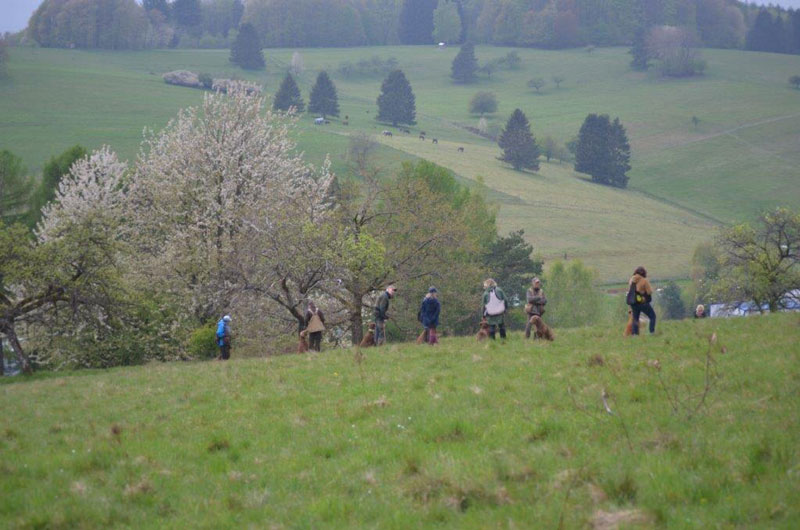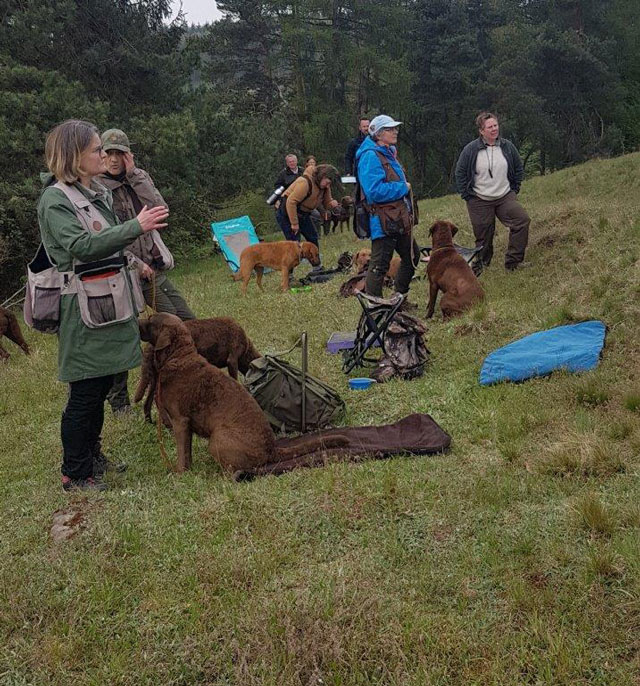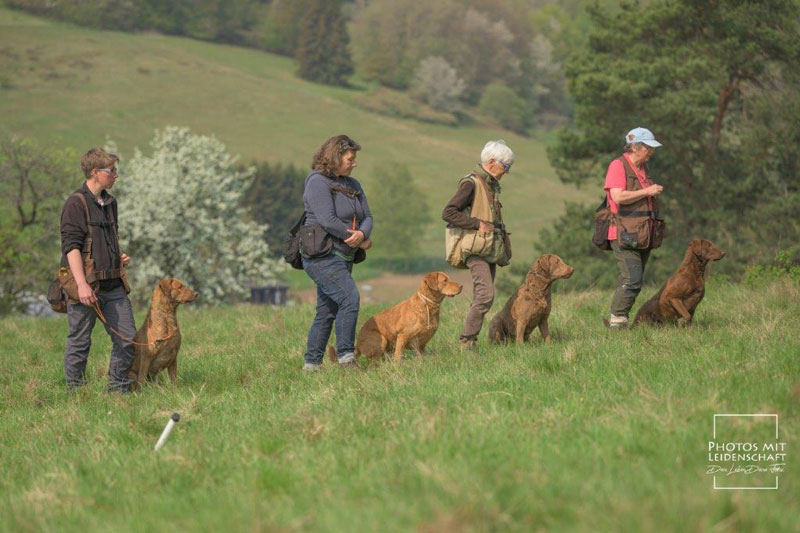 Walk-up / working in line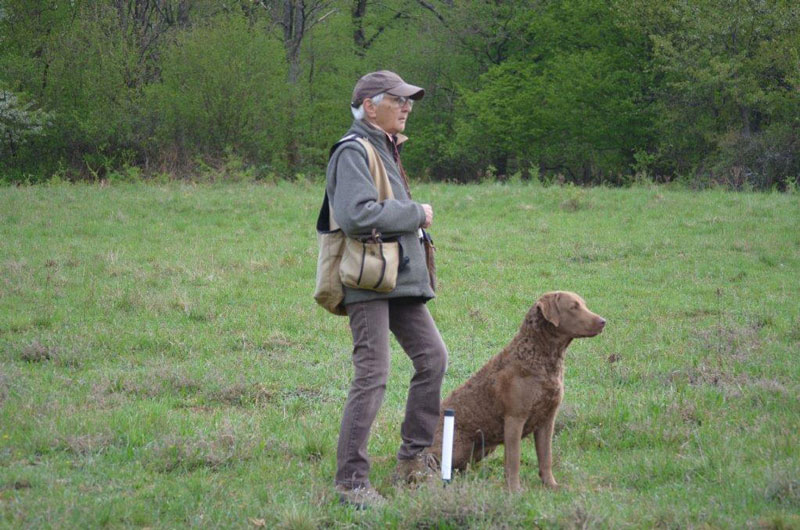 Noko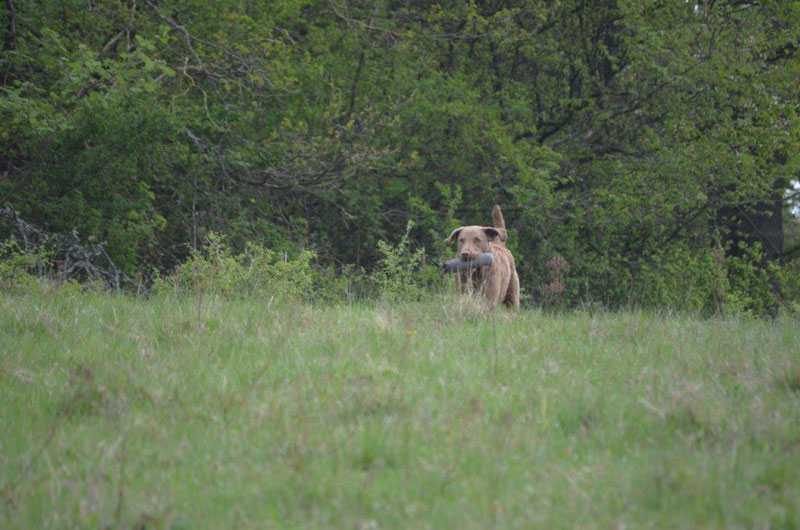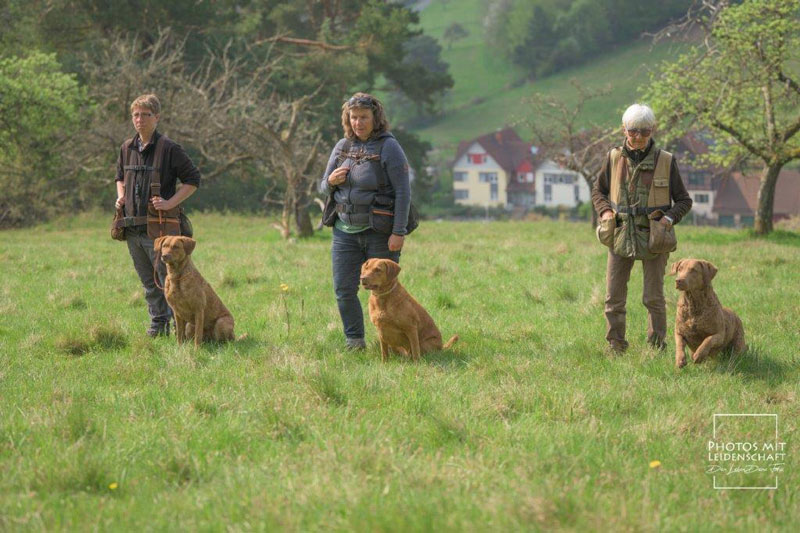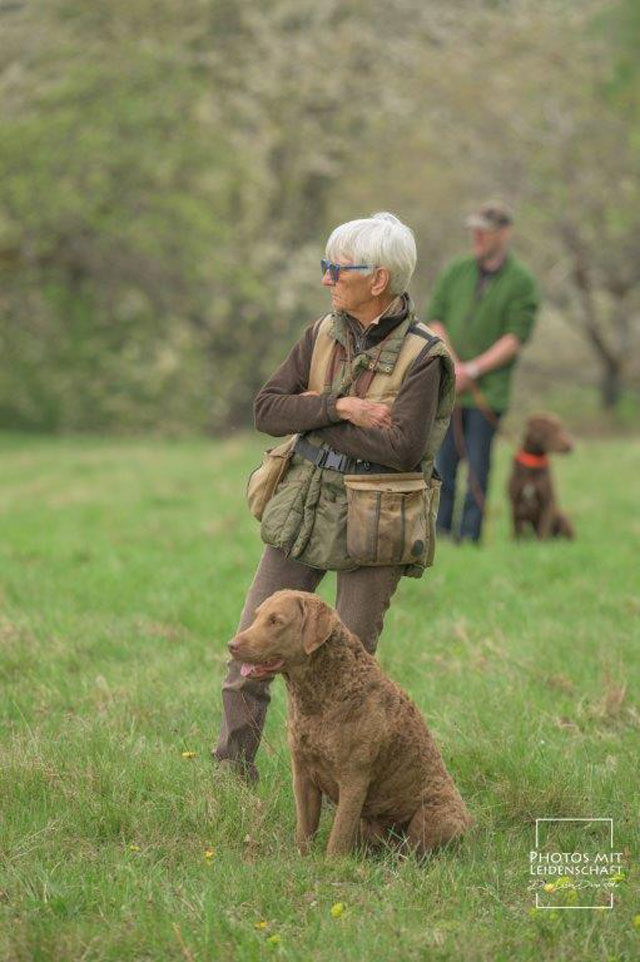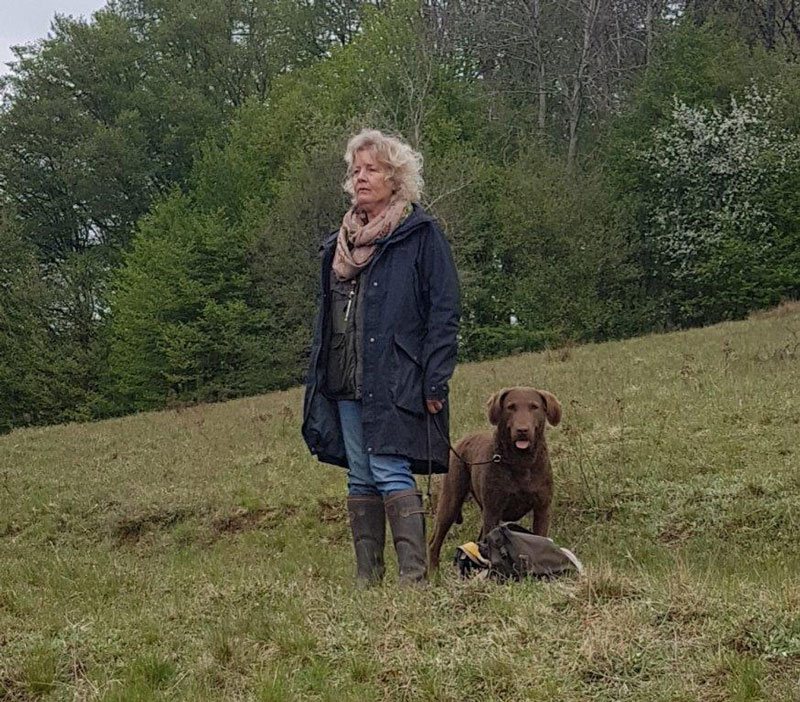 Our trainer Ulli Schlögell. She really set up nice but also tricky exercises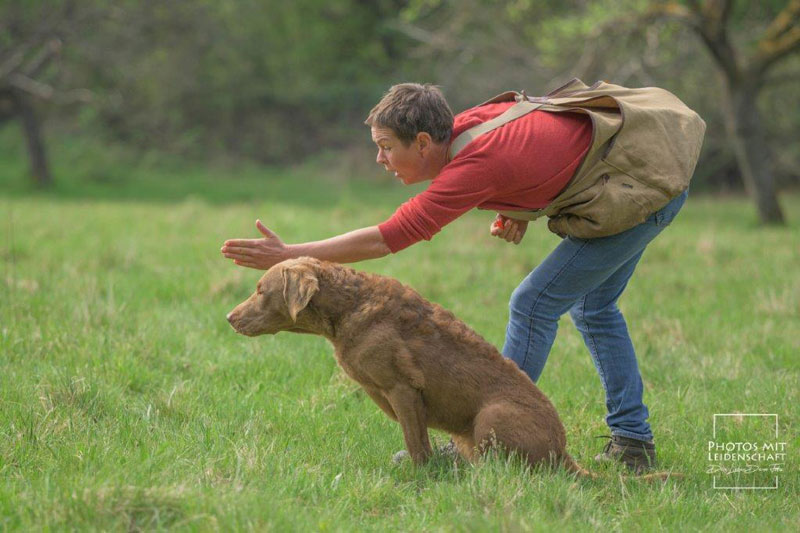 Gaby and Kju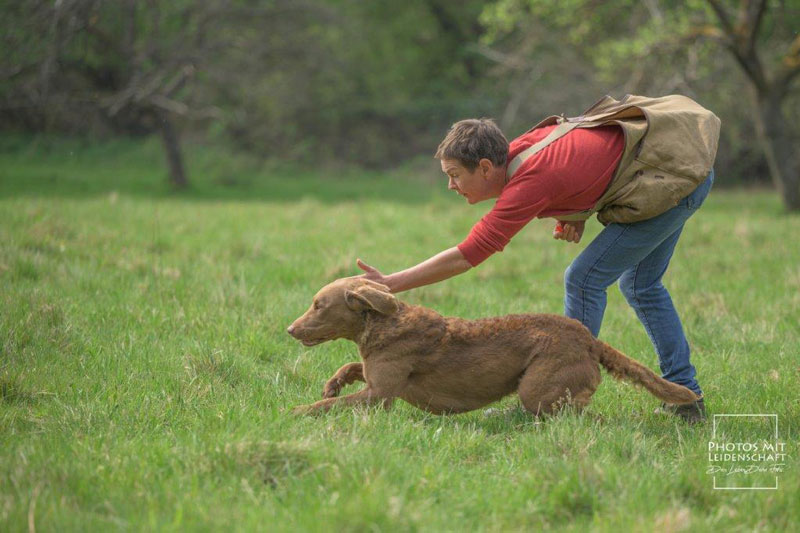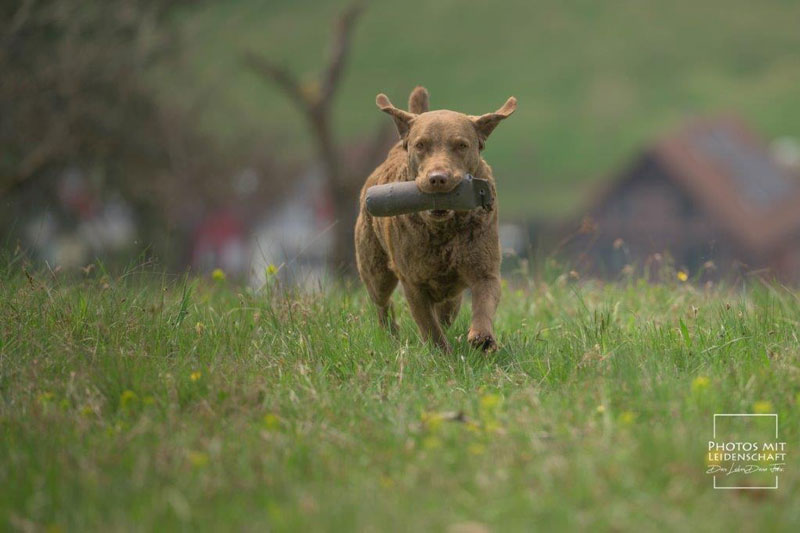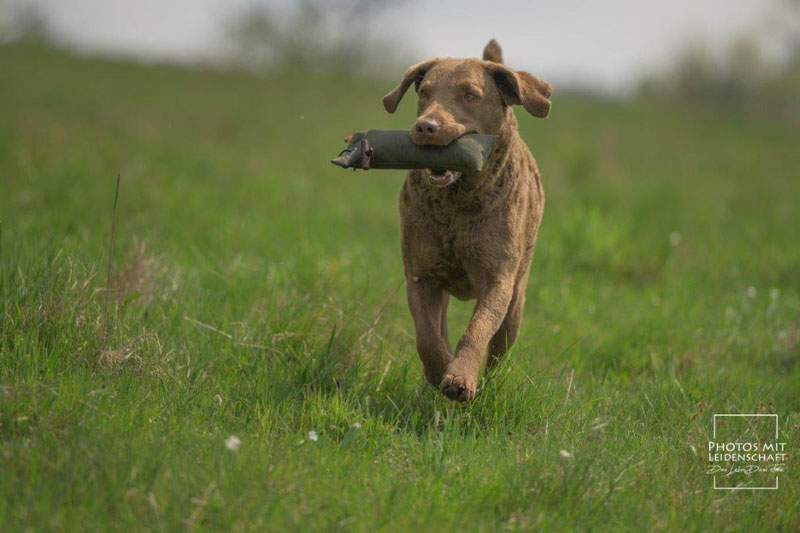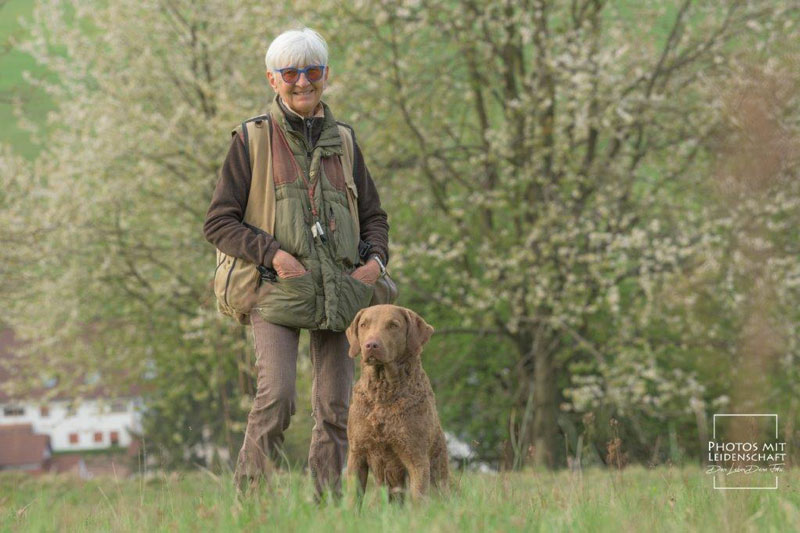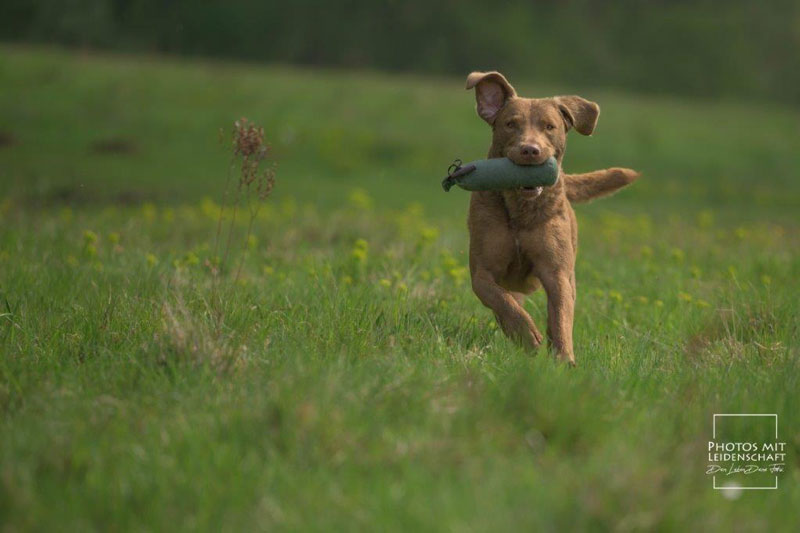 Kju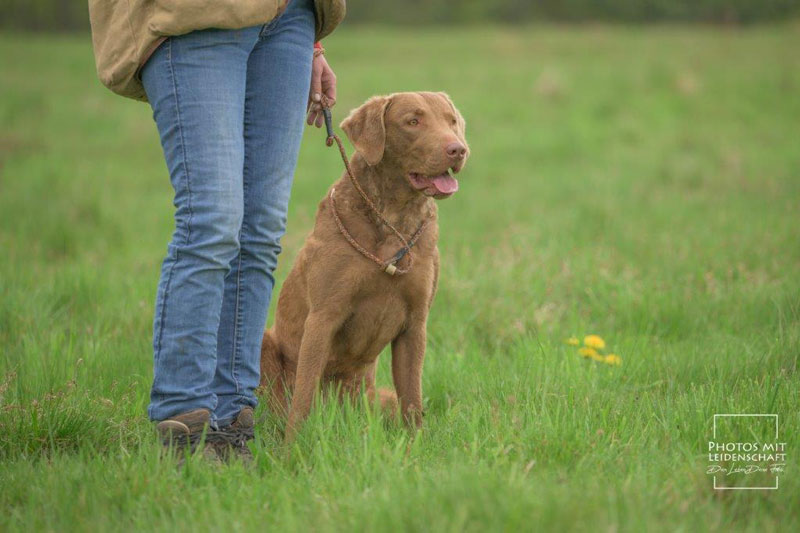 ---
WT STAGNO LOMBARDO (CR) 06.2.2022
Judges: Mr. M. Galli (I), Mr. A. Terri (I), Mr. G. Dall Acqua (I), Mr. G. Dovana (I)
---
For the first time Noko participated in Novice. She did quite well, I was very pleased how she worked.
We ended up on 4th place just one point behind the podium.
If I had handled her a little bit better we could have been easily 3rd even 2nd... Nevertheless we had a great day!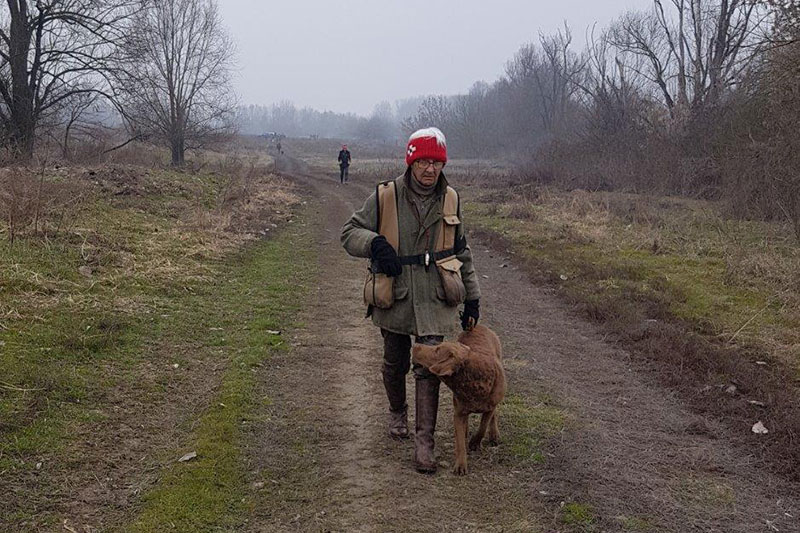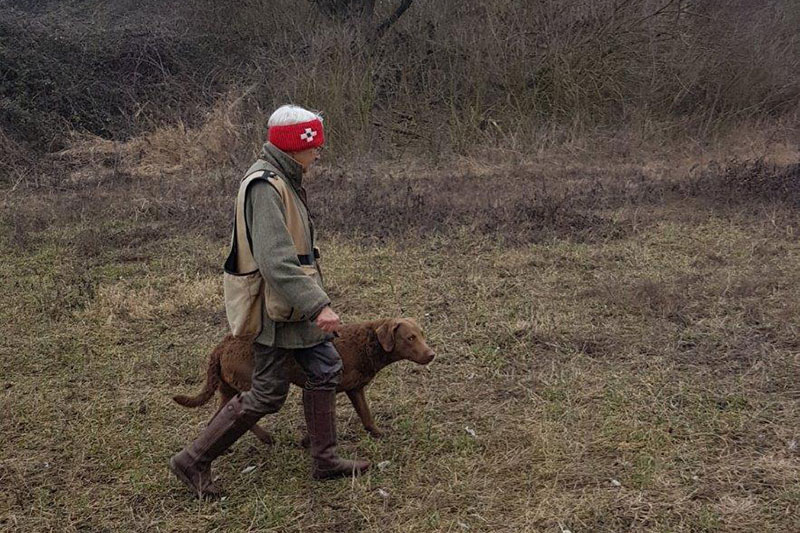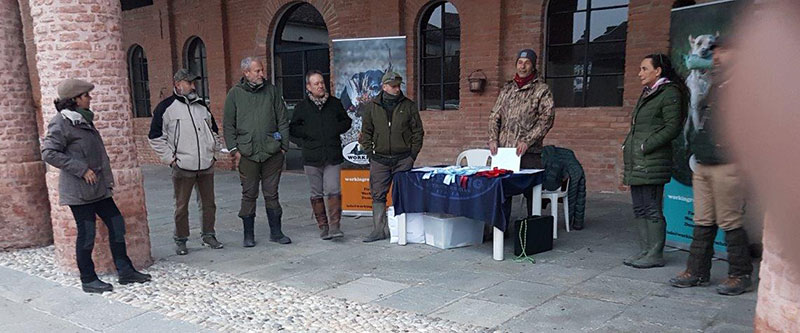 ---
LET'S START 2022 WITH SOME PICTURES OF "EARLY CHESAPEAKE'S"
ENJOY THEM :-)
---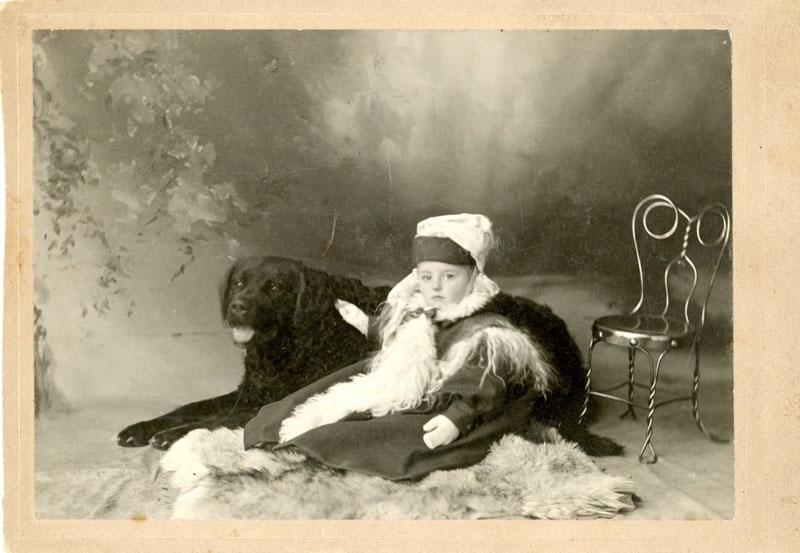 Circa 1880 /Ontario Merry Christmas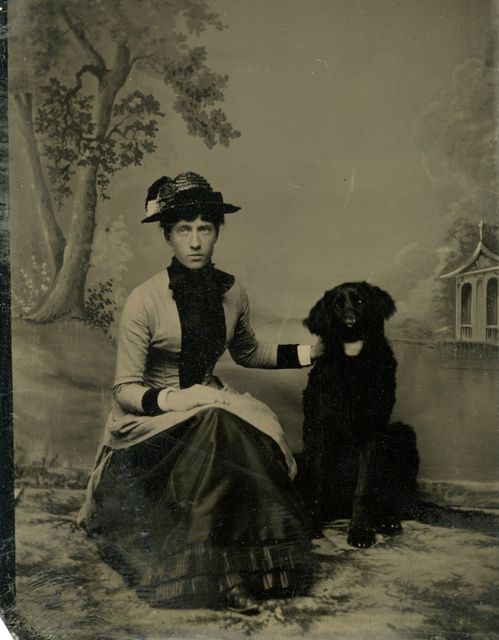 Circa 1880 / Maine Tin Type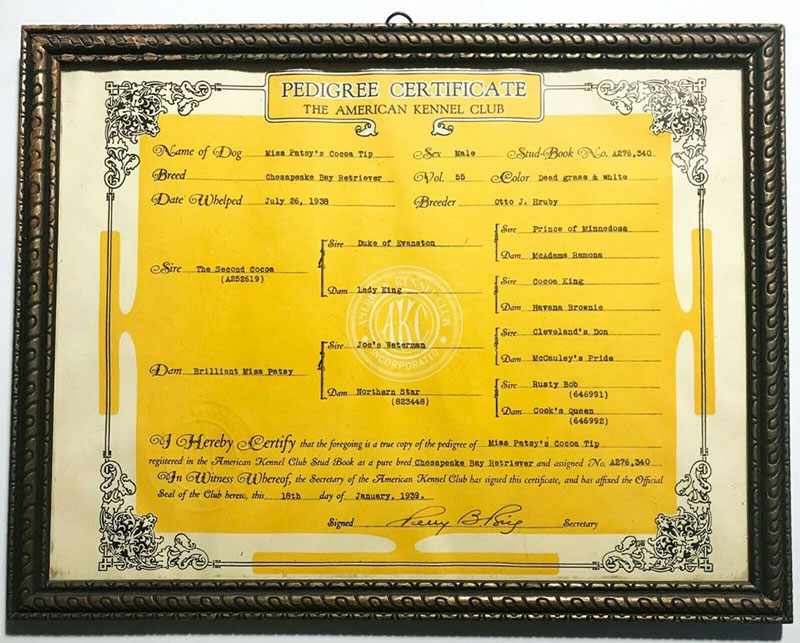 1939 AKC Pedigree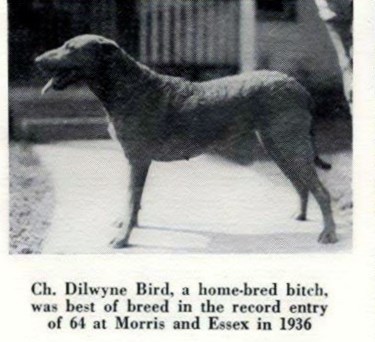 1936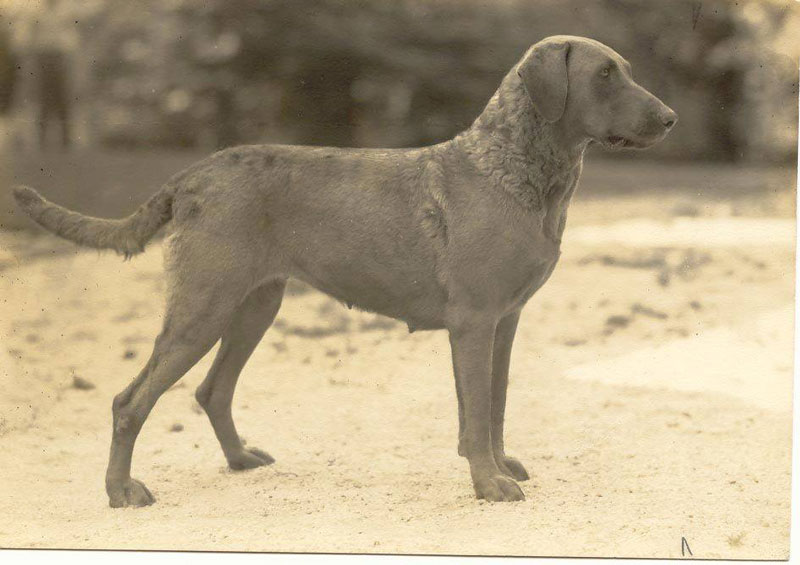 1931 Dogs name is Airline Theresa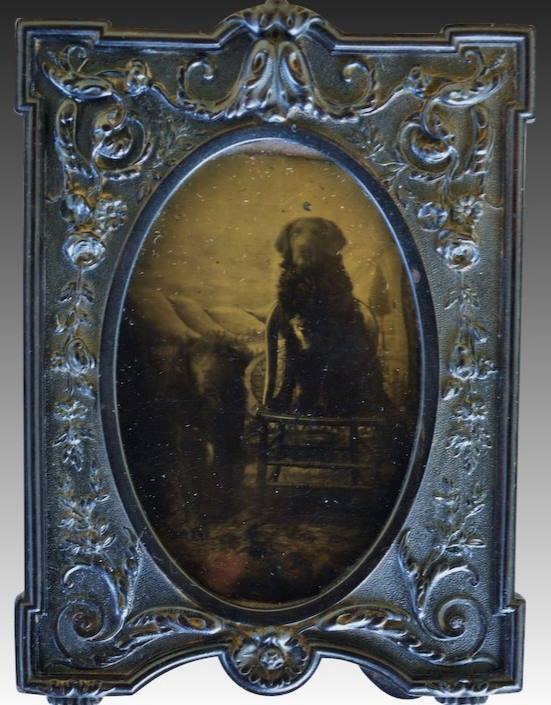 Date, dogs and their names unknown :-(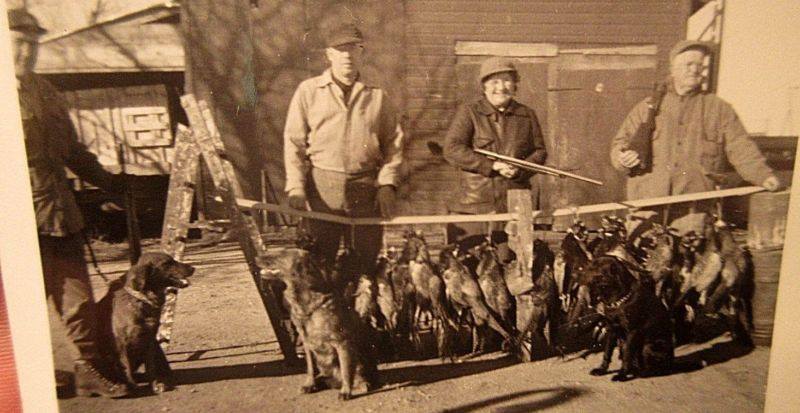 1930 Minnesota. Pheasant Hunt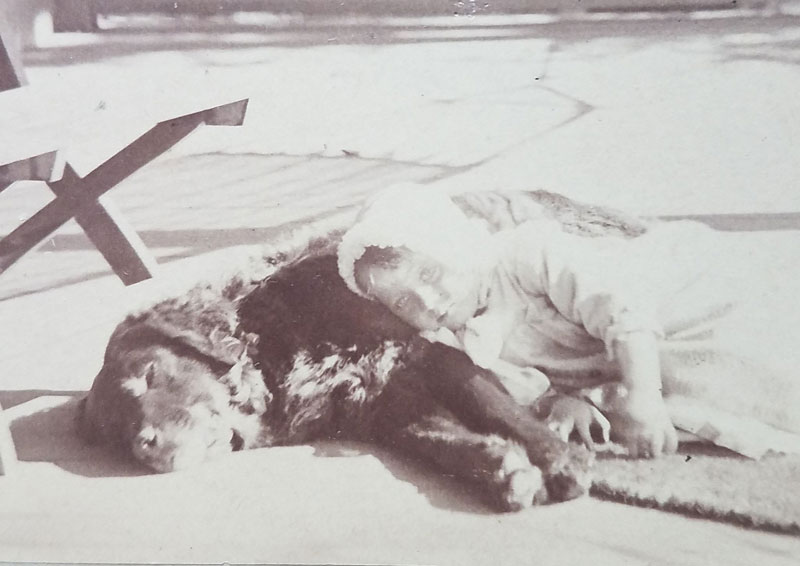 Circa 1880 Lydia and her dog Bruno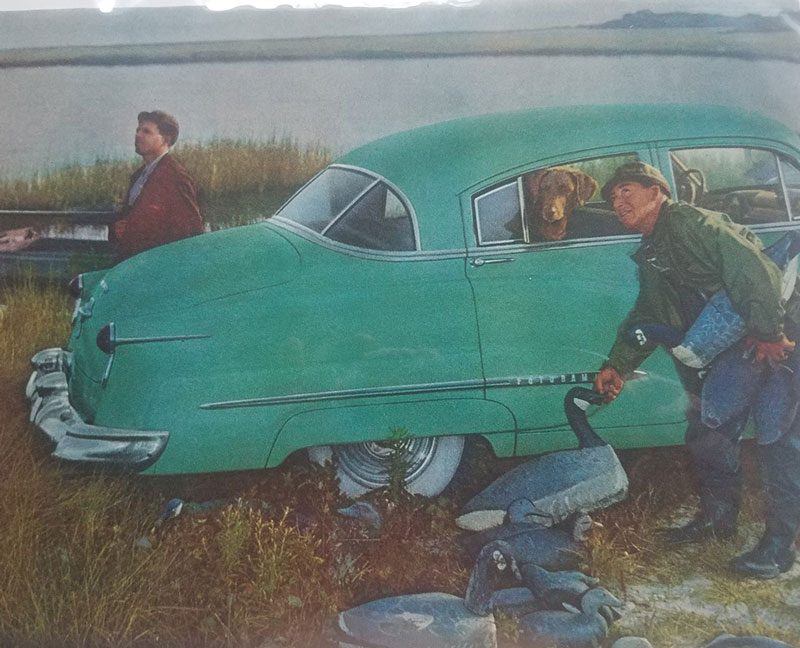 1950 Advertising Fisher Body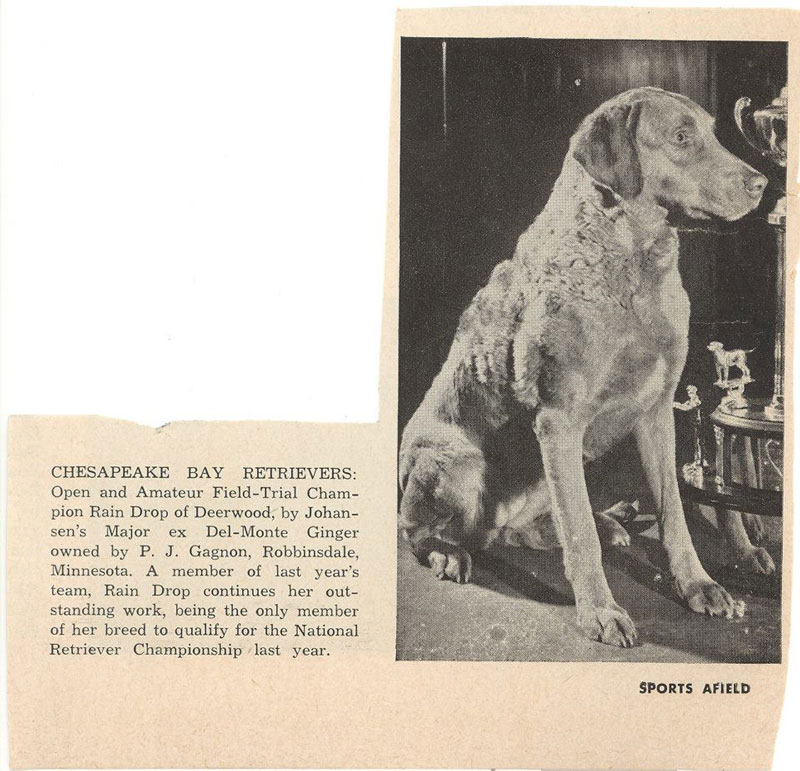 1952 out of the magazine Sports Afield