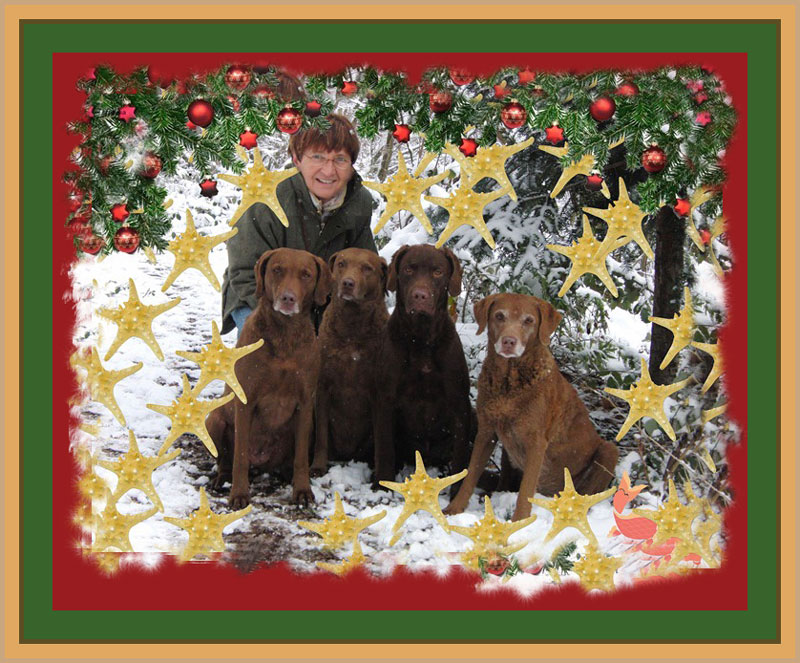 Since Niyol arrived everything changed – even the stars…

---
1st CHESAPEAKE WORKSHOP IN SWITZERLAND! Bülach
November 06. / 07. 2010
Organized by Steve Grütter, Banner's Dog School
(Photos by Werner Schragel)
---
It was a fabulous event and everybody is looking forward to the 2nd "Chesapeake´s only" in 2011!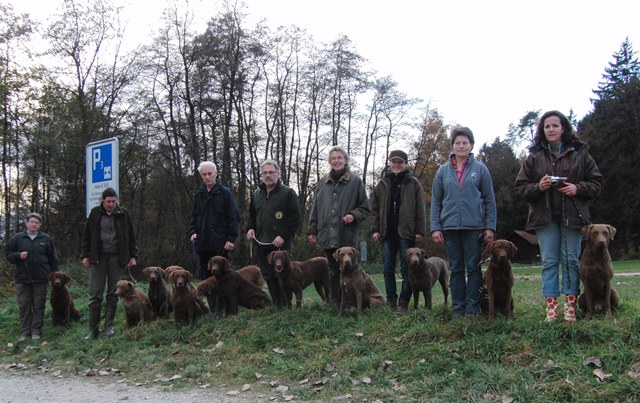 This parking lot seemed to be reserved for the Mattaponi's family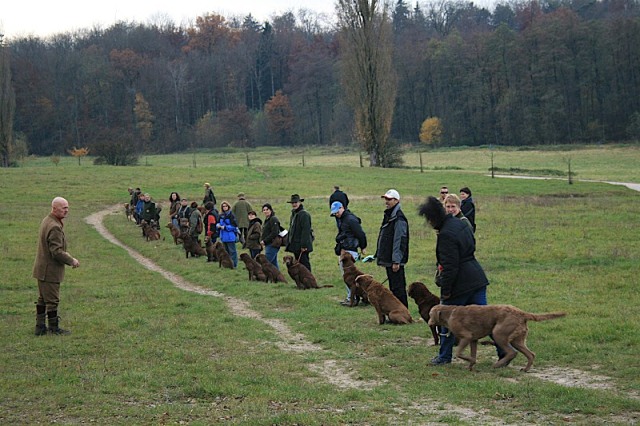 An almost never ending Chessie line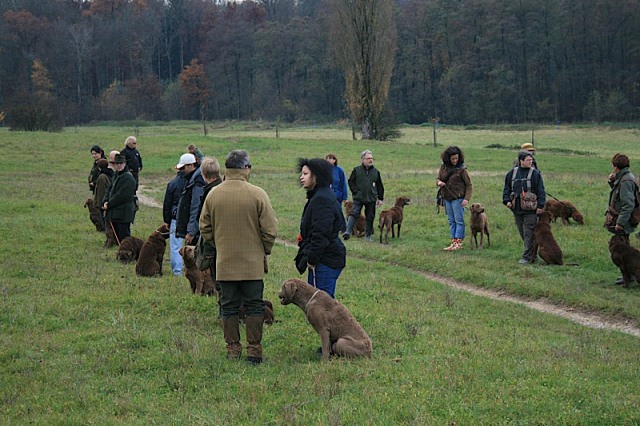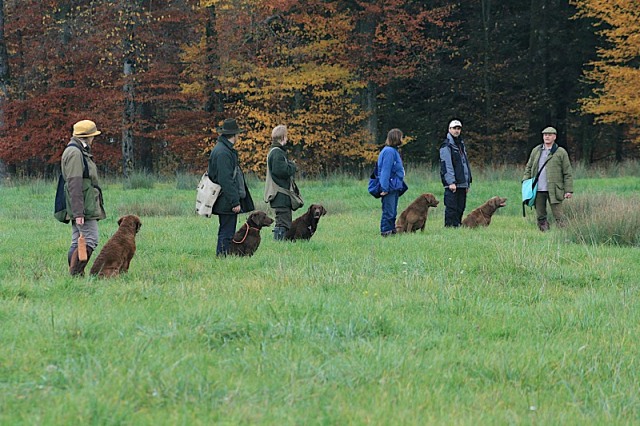 Andy Kinta (GB) trained the "big boys/girls" Novice/Open class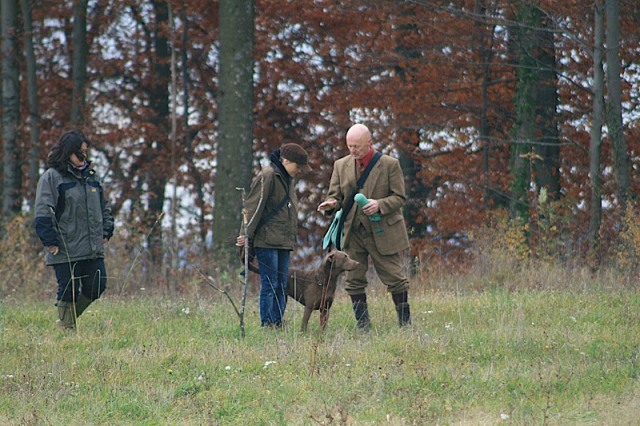 Graham Jones (GB) took care of the puppy's/young dogs class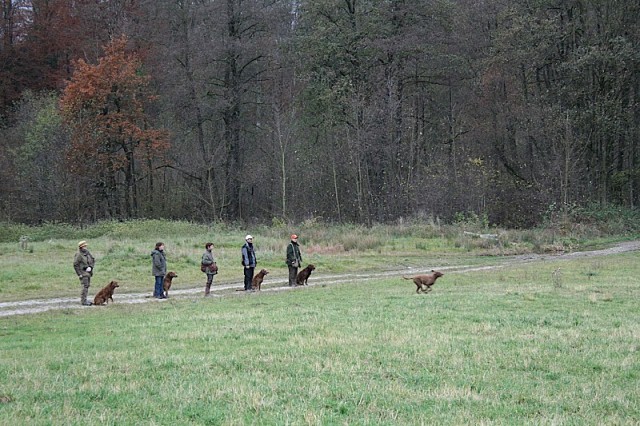 Part of the Novice/Open class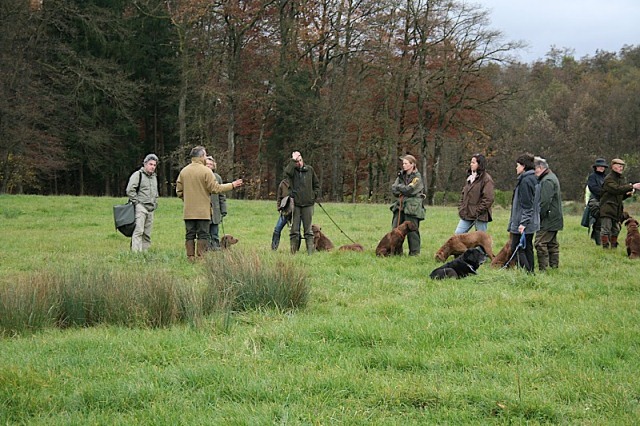 Jason Mayhew trained the beginners class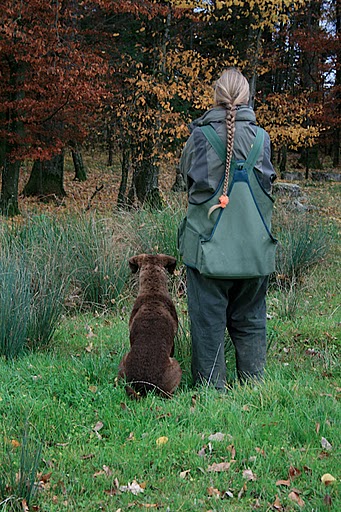 Who knows what's going on in the woods…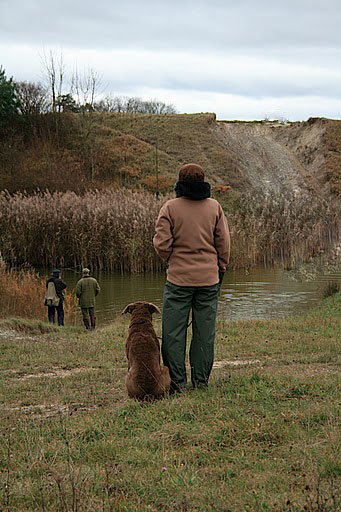 A Dummy will be thrown in the reed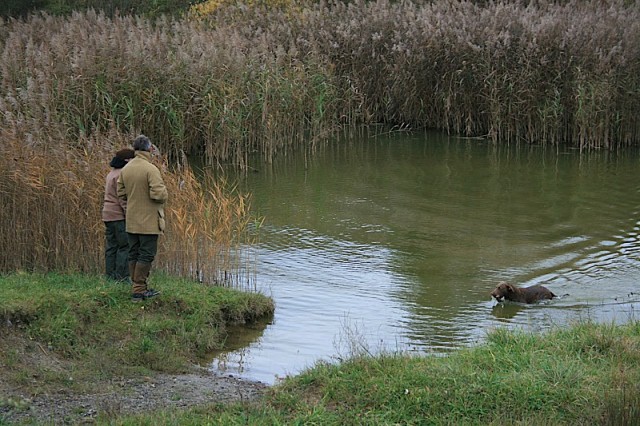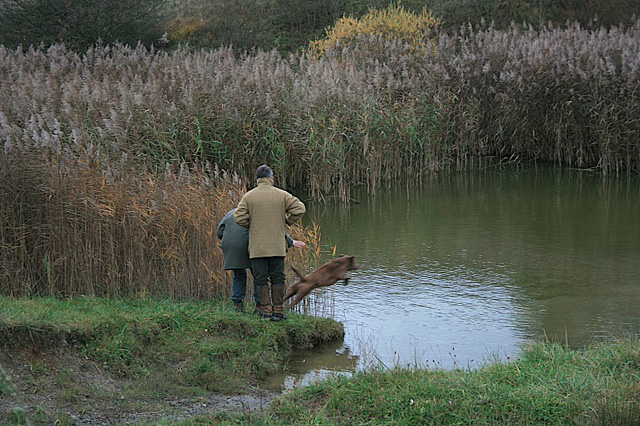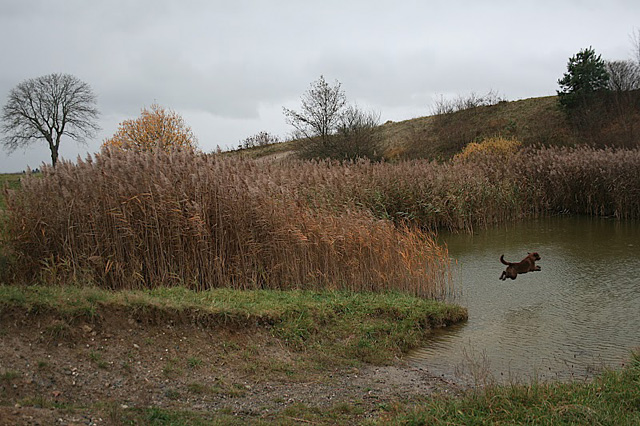 That's typical Chessie like, just wonderful!
---
CHESSIE WEEKEND HEILIGENKREUZ (AT)
October 23rd / 24th
---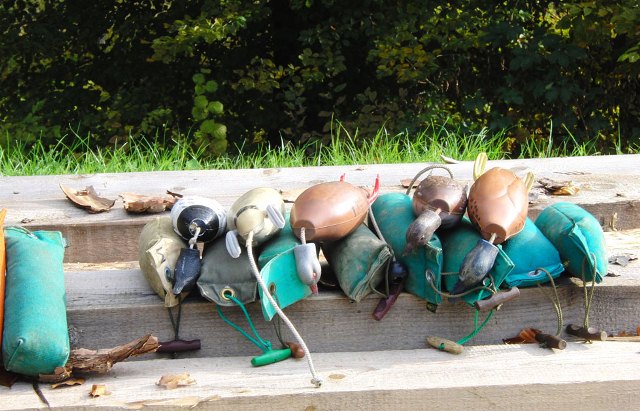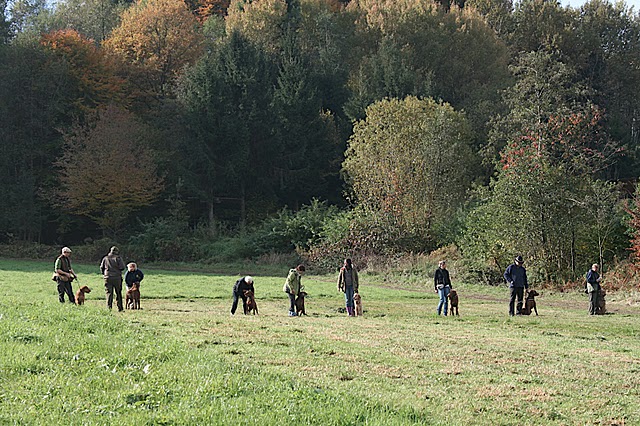 The Training and the WD/WDX/WDQ took place in a lovely, hilly landscape close to Graz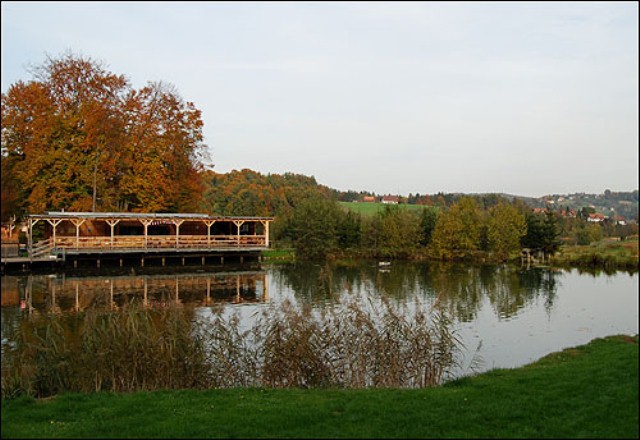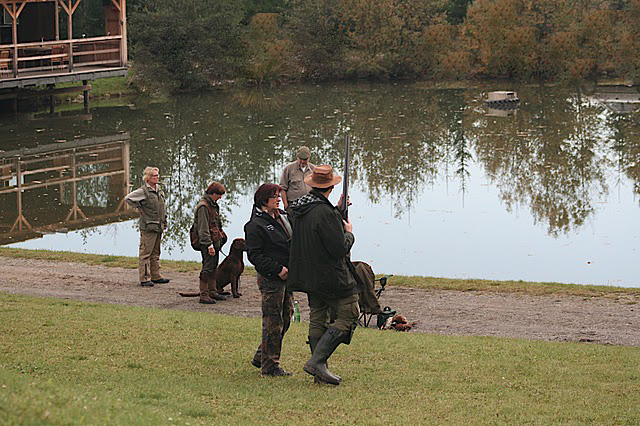 As Niyol did very well during the training on Saturday they talked me into competing in the WD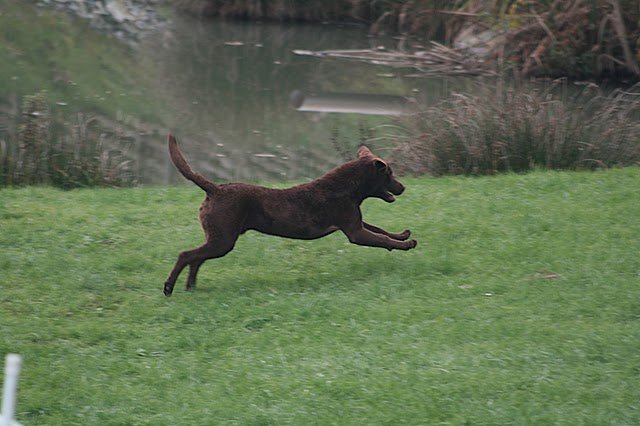 And he worked well...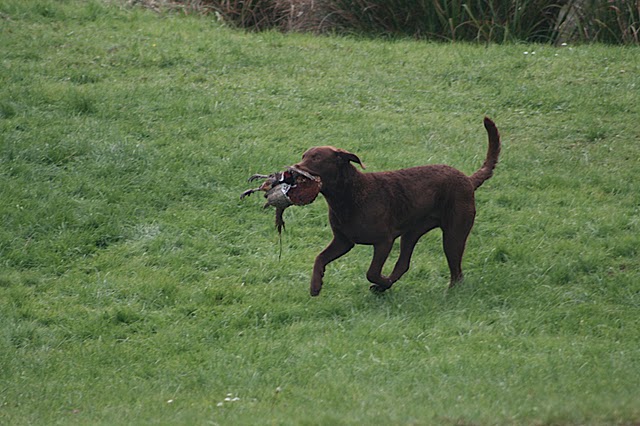 ... retrieving pheasants on land…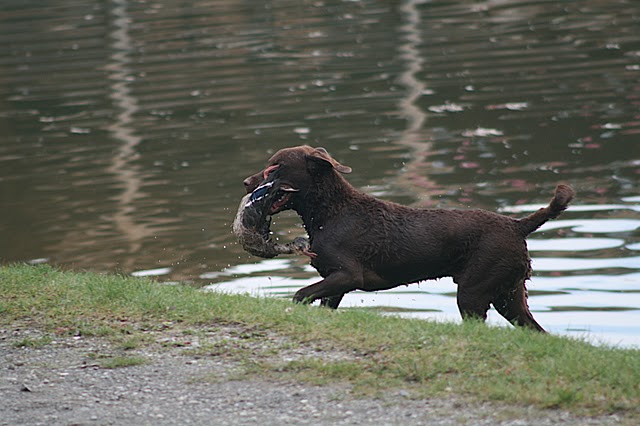 …as well as retrieving ducks out of the water. He finished the WD successfully!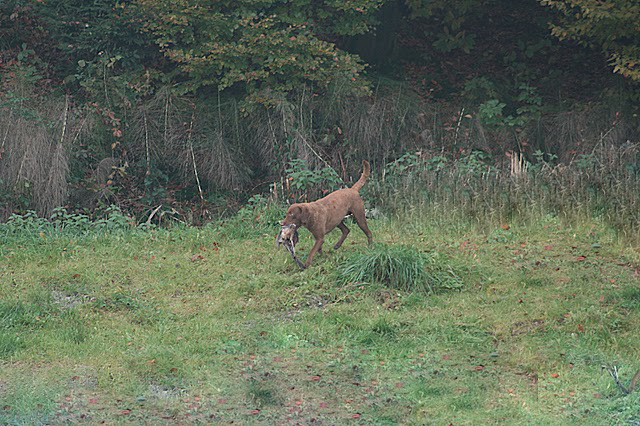 Also Mato had a successful day: she passed the WDQ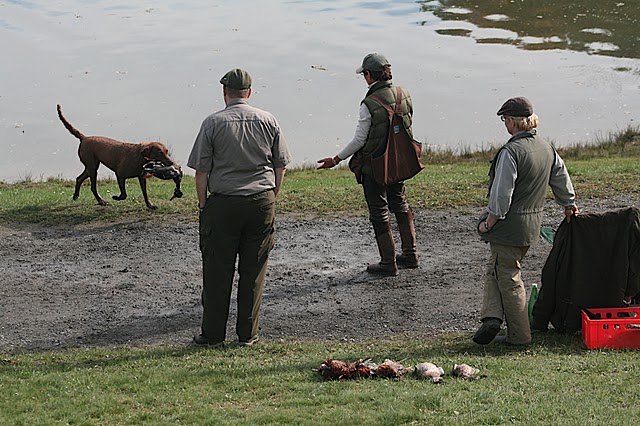 ---
LATE AFTERNOON ON THE RIVER SIDE
October 2010
---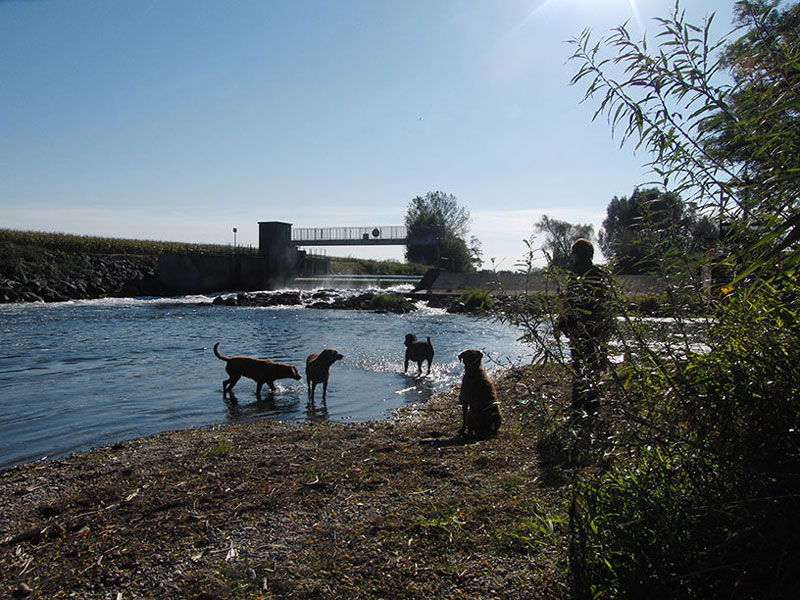 ---
FT ST.BENOÎT EN WOËVRE (F)
October 3rd 2010
---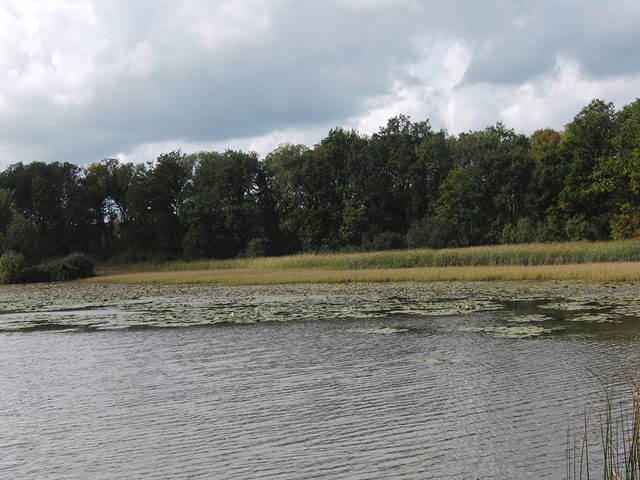 Lakes surrounded by thick reed, covert by aquatic plants and the ducks have been shot on extremely long distances…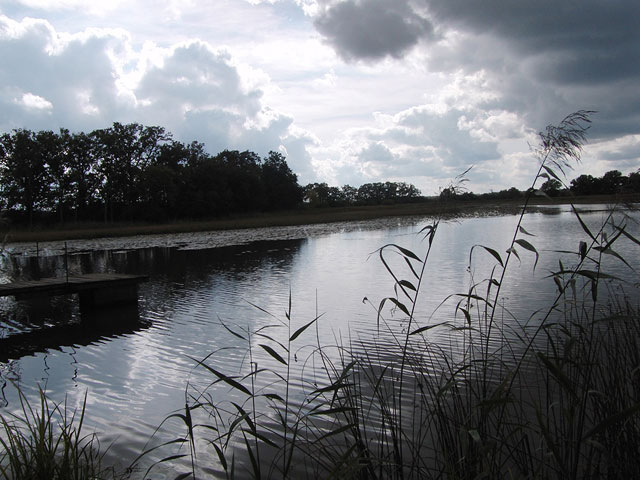 …For the dogs much more than a daily routine. Only three dogs "survived" and Mato was one of them. 3rd position with "good"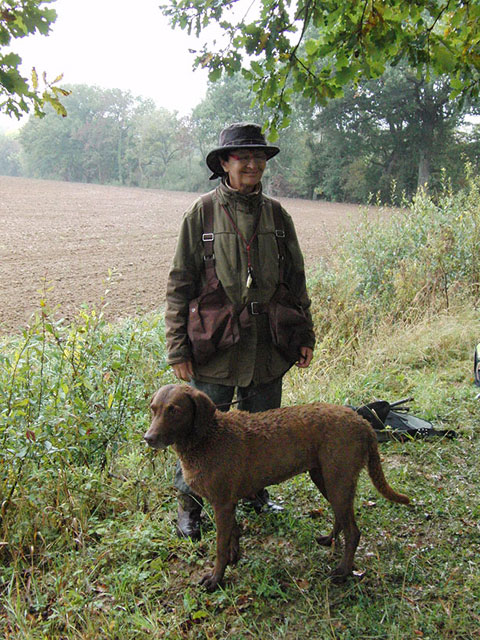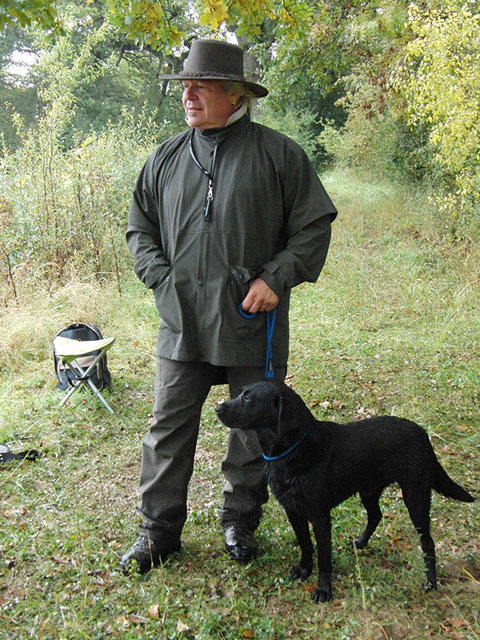 Steve and "Diesel" strived fruitless, no luck on this day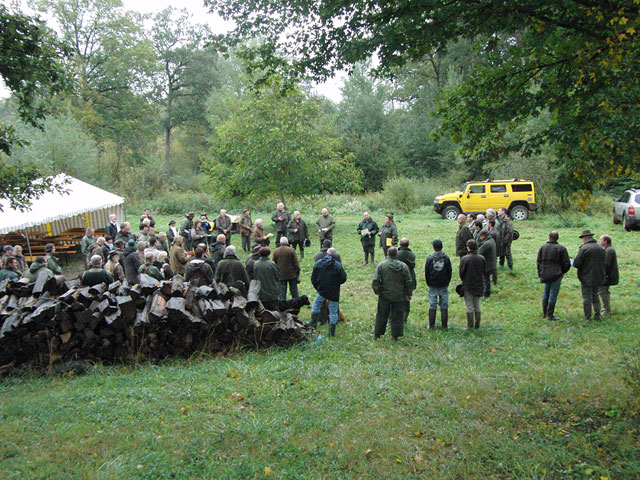 ---
WORKING TEST LUTTER (F)
September 19th 2010
Judges: G. Matter (CH) / R. Farelly (IRL) / J. Drury (GB) / G. Caldwell (GB)
Photos by Georg Mittelbach and G.M.
---
This WT took place in the beautiful Alsace on a bright sunny day but the mood between some participants and the organizers wasn't as bright...
Even though it was a good day for me and Mato, we finished up on 5th place.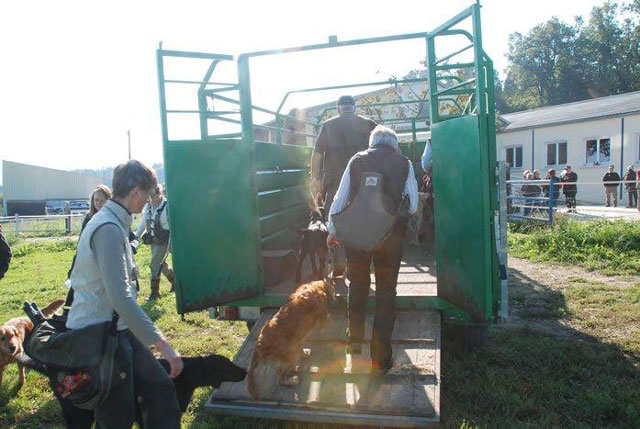 The participants and their dogs had a nice ride to the test on the water, a pond in the the woods.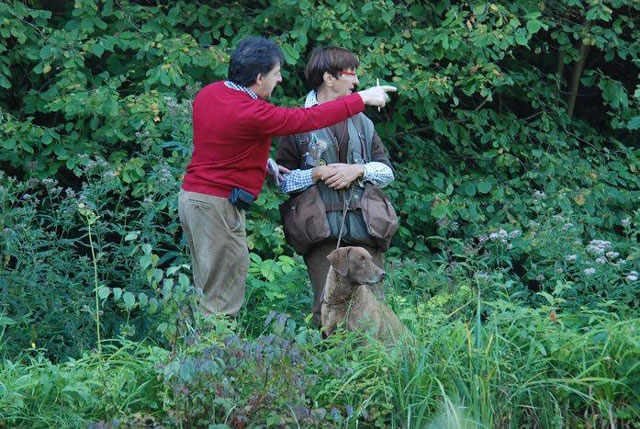 Ronny Farelly explains the exercise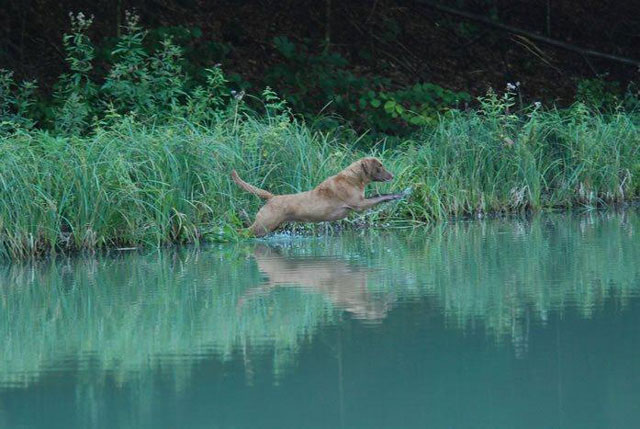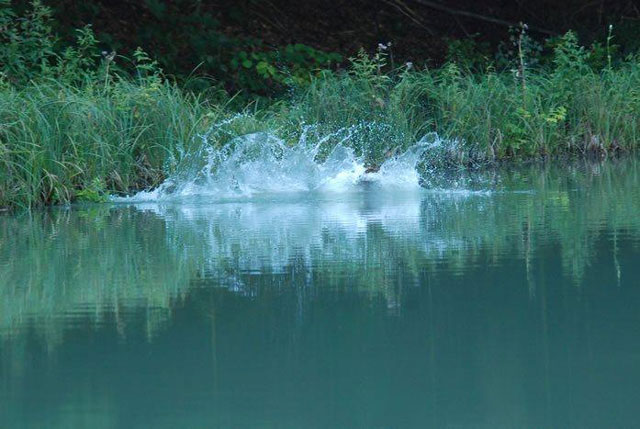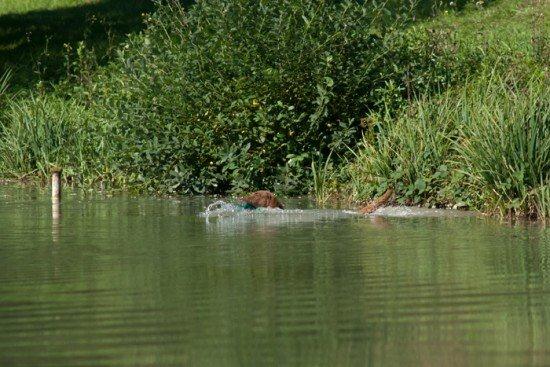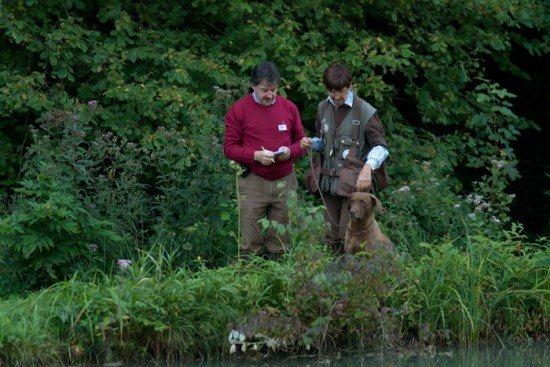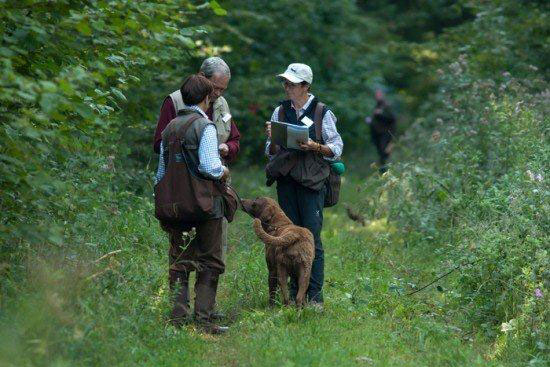 In the woods with John Drury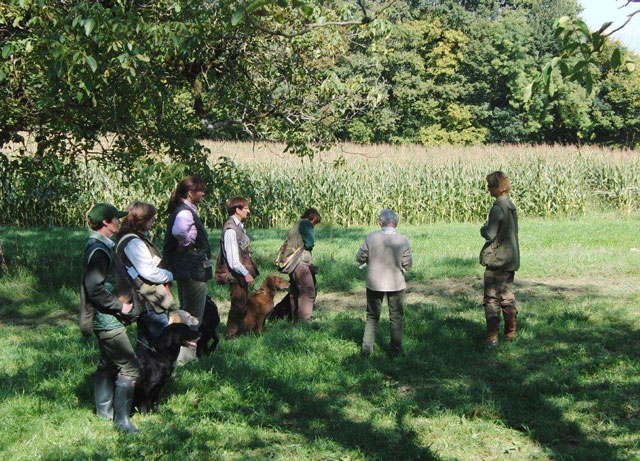 Walk up with Glenys Caldwell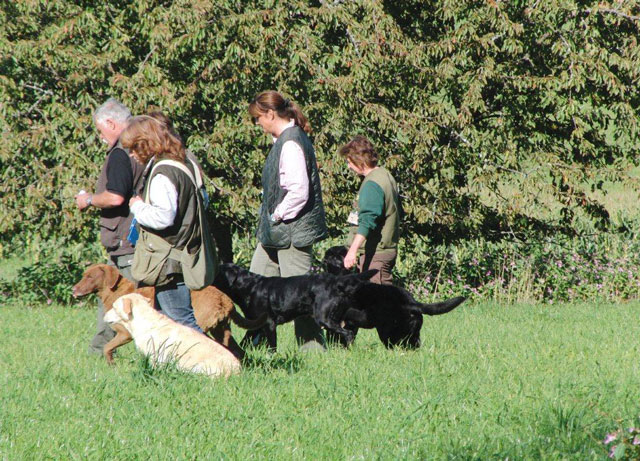 Walk up with Guy Matter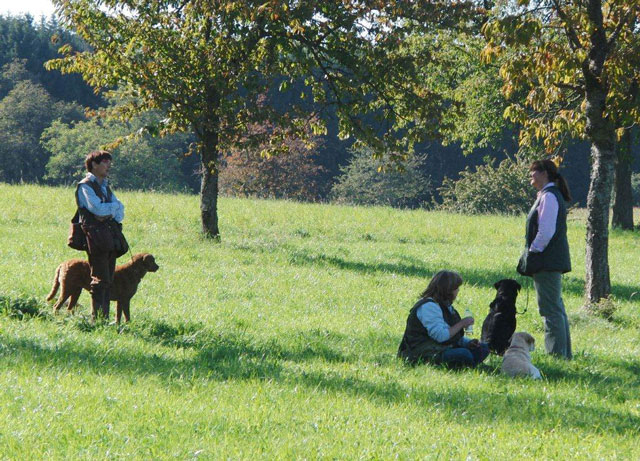 We cut down the (long) waiting time with very interesting gossip...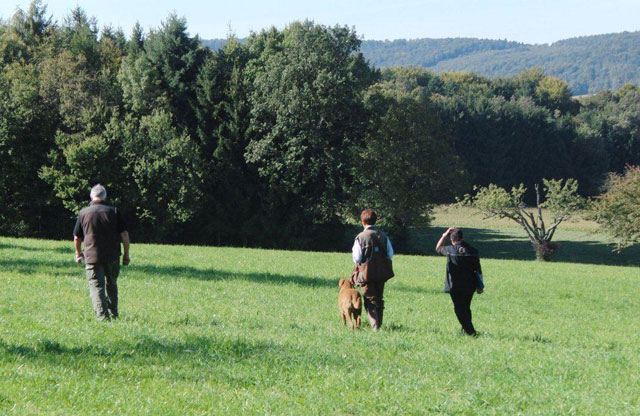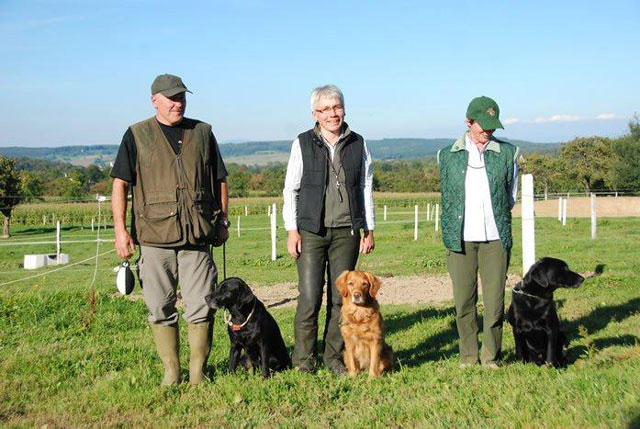 The winning teams:
3rd André Bühler, 1st Ulrike Mittelbach, 2nd Renate Berger
---
WATER WORKING TEST BERLIN (D)
August 28th 2010
---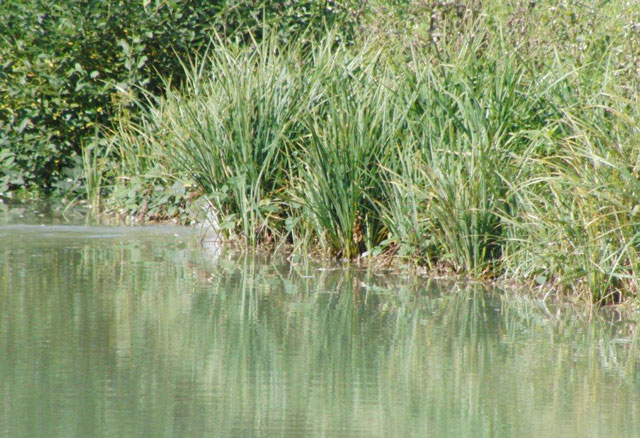 This event was absolutely fantastic!
Five out of six test's where set up in the water, along the border, or on islands of various beautiful ponds.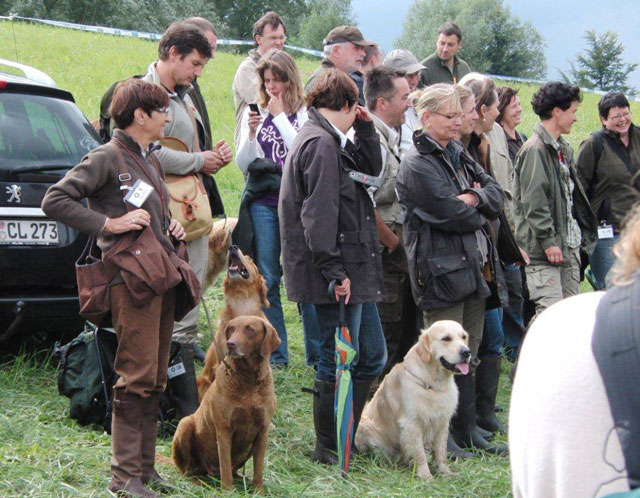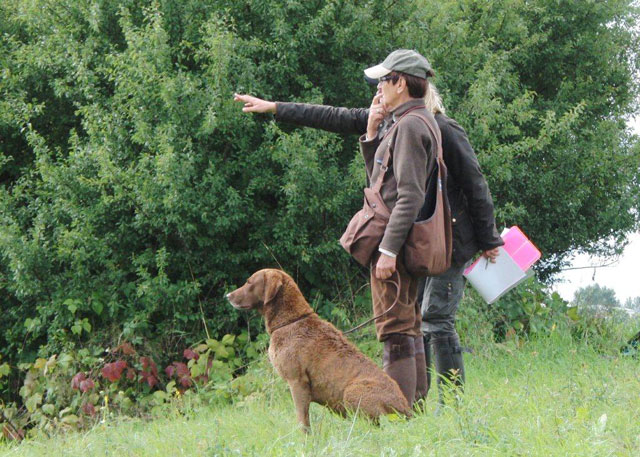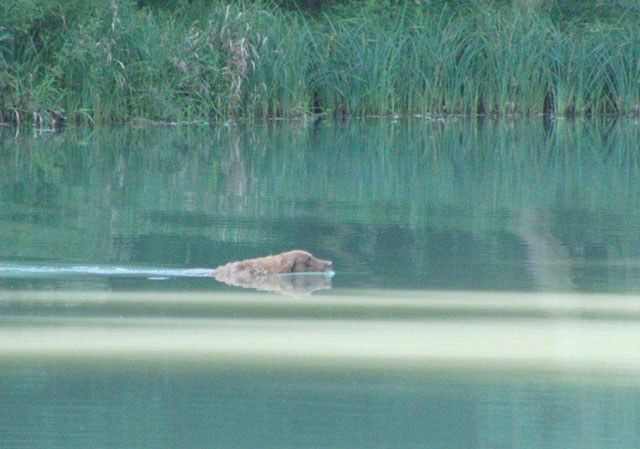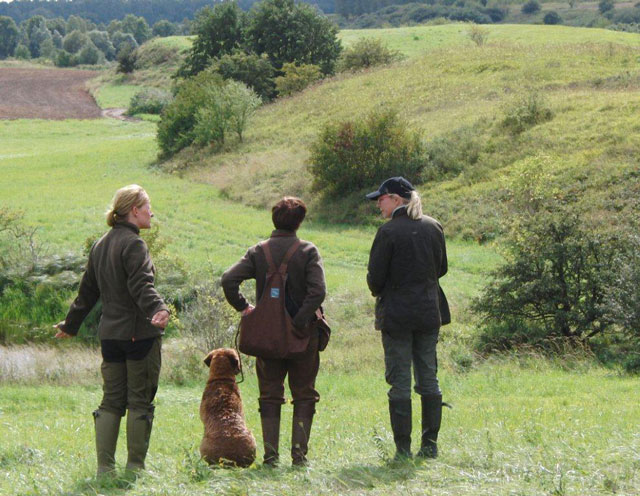 As the Chessie's are great workers in the water it is said: " it's an easy game". But Mato failed; we had some communication problems...
Nevertheless we'll try again next year, it's worth it!
---
WT & COLD GAME TEST CH-S'CHANF
14th/15th August 2010
Photos by Christoph Gross
---
I just love the gorgeous Engadine and once more I took the opportunity competing at S'Chanf.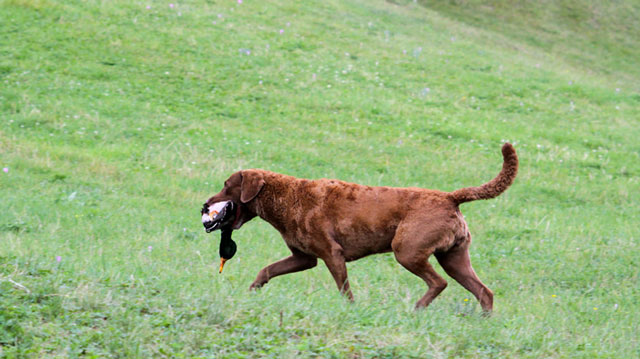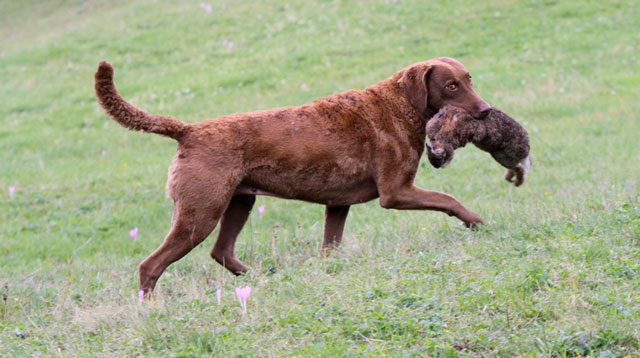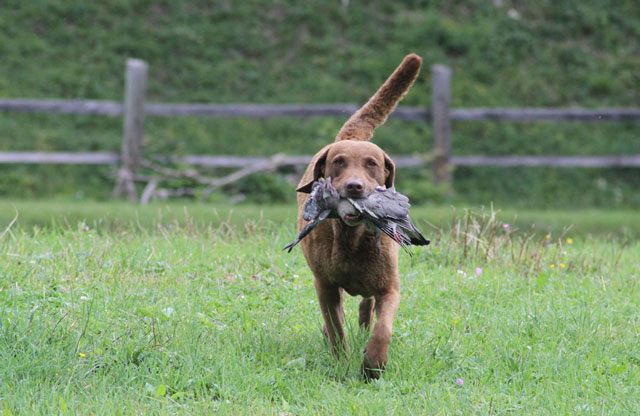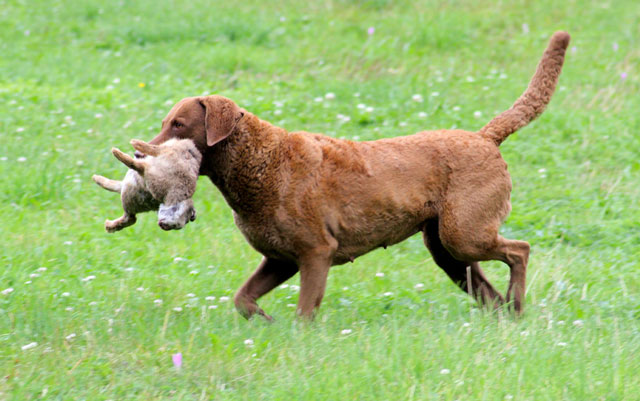 Mato worked really well but my handling wasn't at it's best...
We finished 7th at the WT (out of 24) on Saturday; on Sunday, Cold Game Test B 16th (out of 21).
---
MUNICH CUP D-EGLING
August 07.2010
Photos by
Christoph Gross

---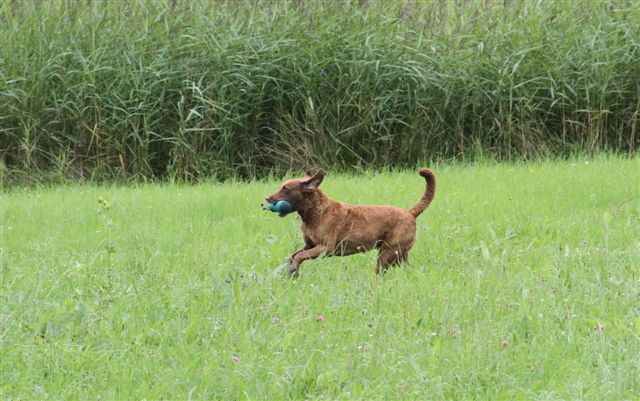 Like every year it was a great event and Mato was at her best and took 4th place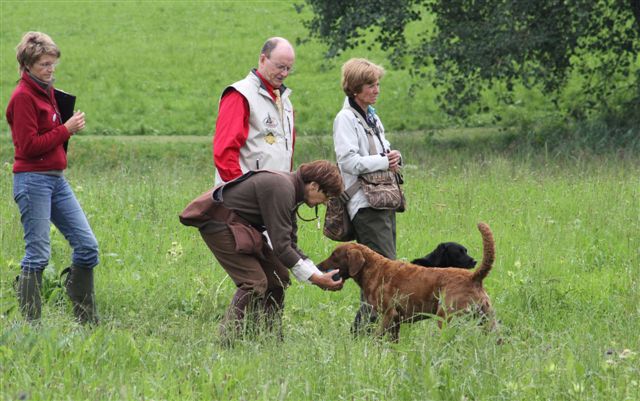 One of the judges was Roger Touzer from Wales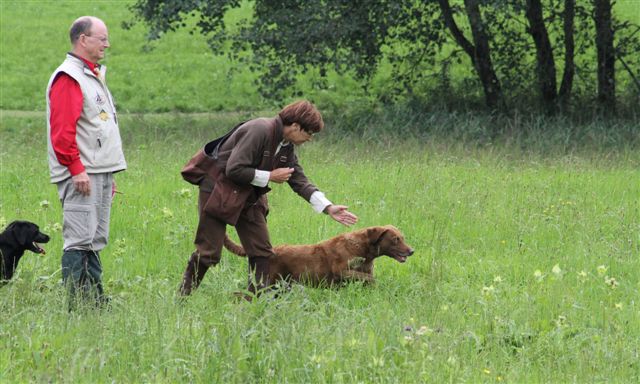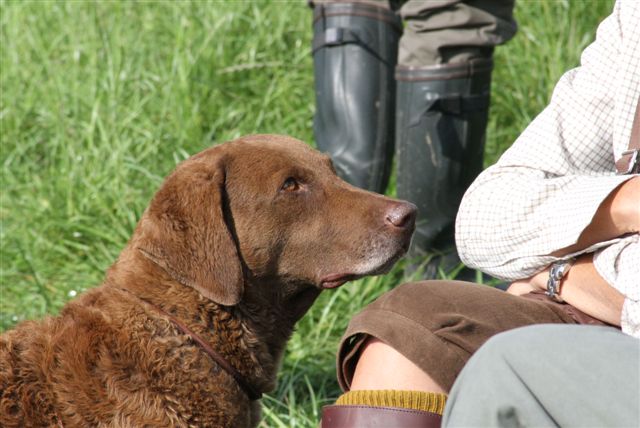 A lot of people hanging around but not even my boss had a cookie in the pocket...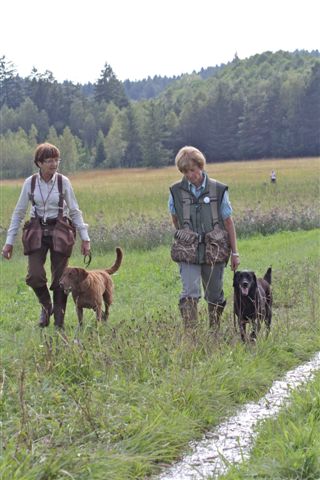 My friend Claudia with her fabulous Lab "Temba"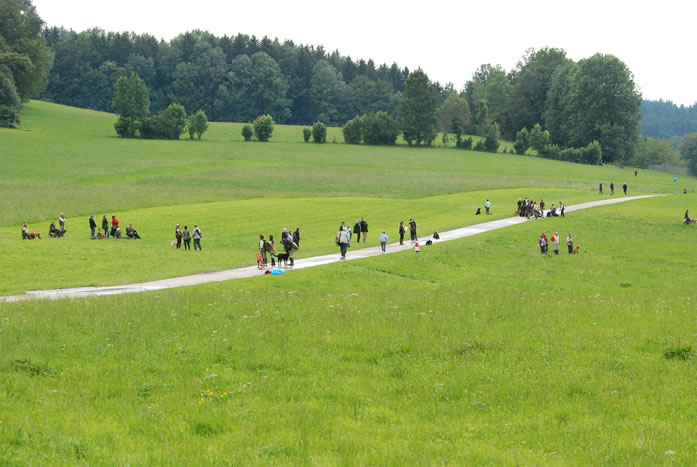 (Photo by Dr. G. Mittelbach)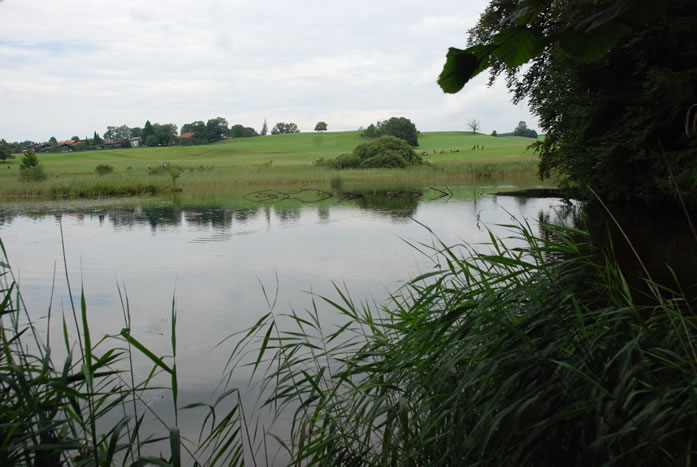 (Photo by Dr. G. Mittelbach)

---
CLA GAME FAIR RAGLEY HALL (GB)
July 2010
Photos by Anja Leistenschläger, Heidrun & Kimi Keen, and G.M
---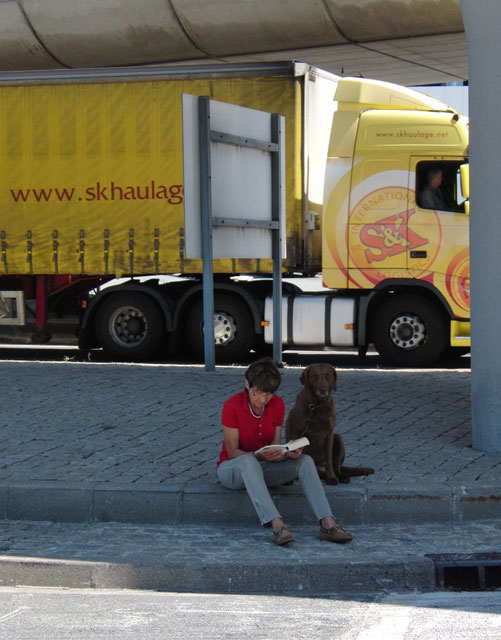 July 19th Calais (F) Waiting for departure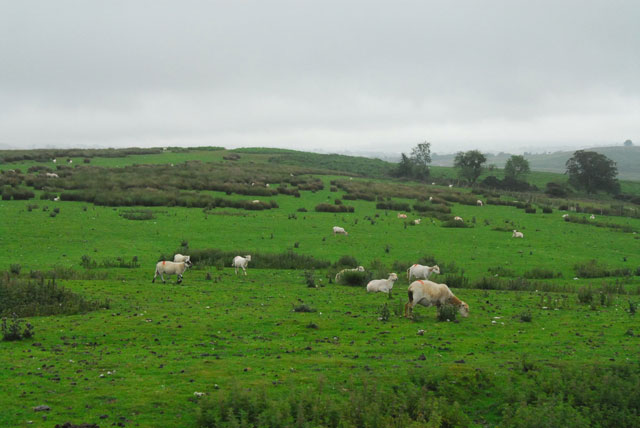 July 20th Wales at the Bettinson's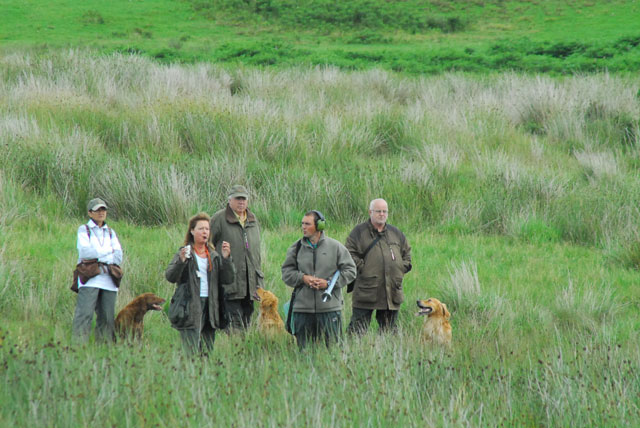 Mark and Jamie prepared our team, especially the handlers (!) for the big event…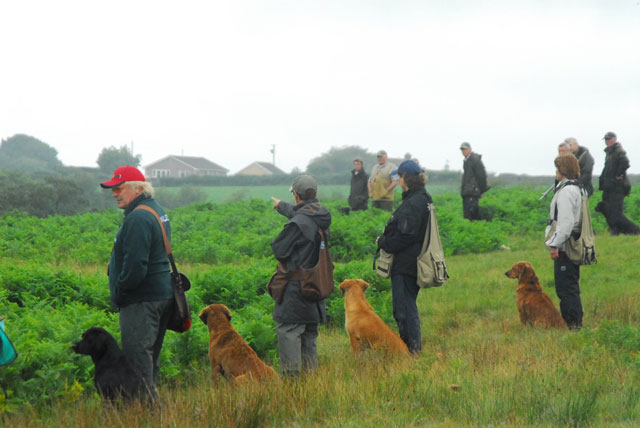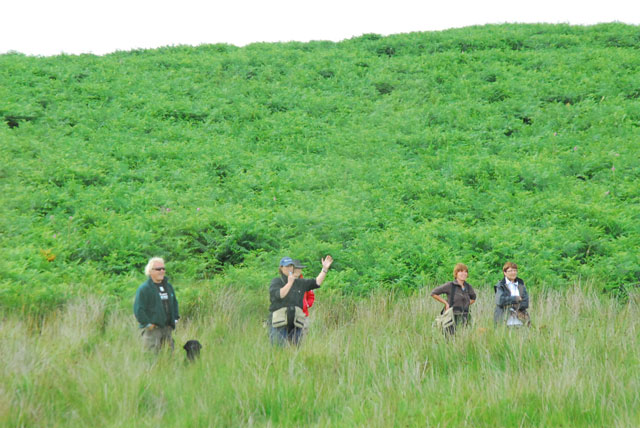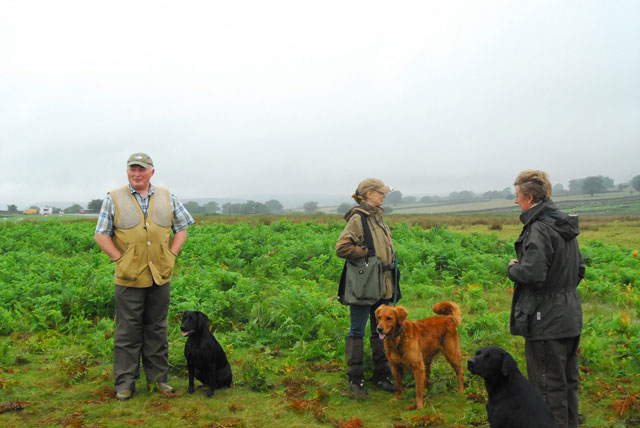 …and ones more we met some "VIP's": Peter Bates and Philippa Williams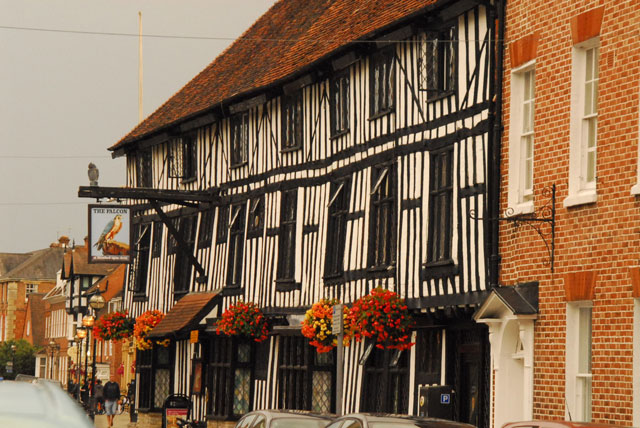 July 21st, late afternoon we arrived at the hotel in Stratford upon Avon, the town of Shakespeare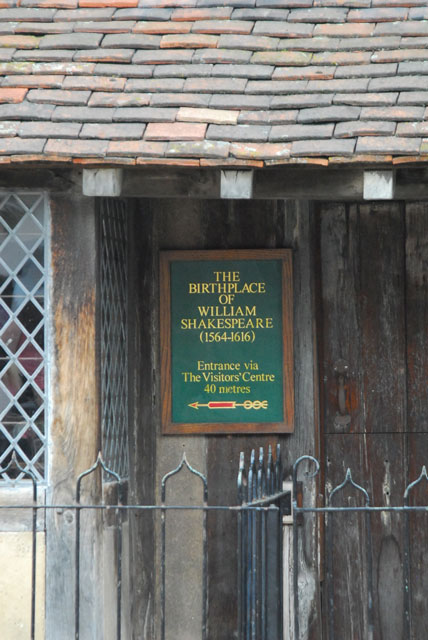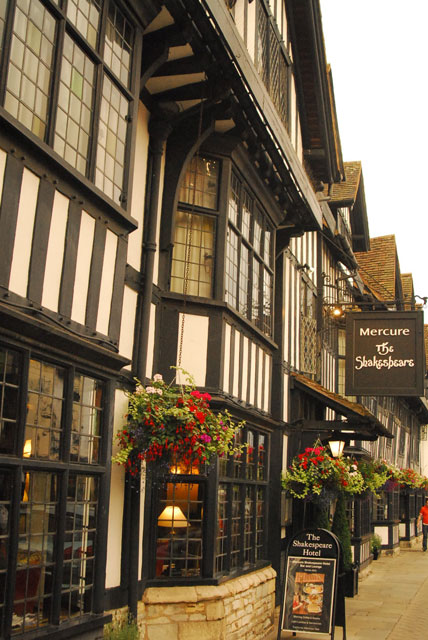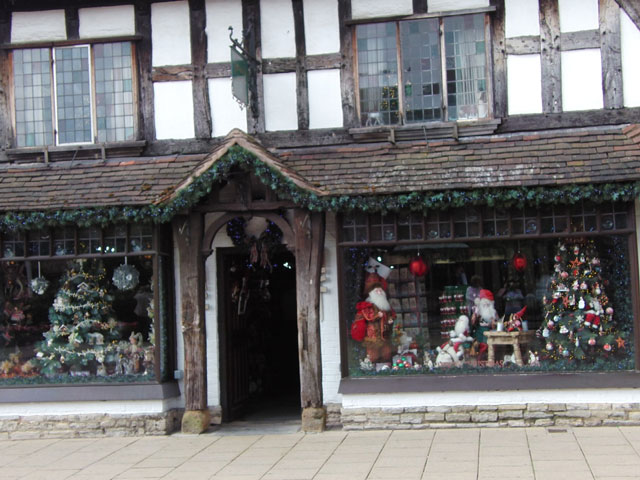 All year long it's Christmas time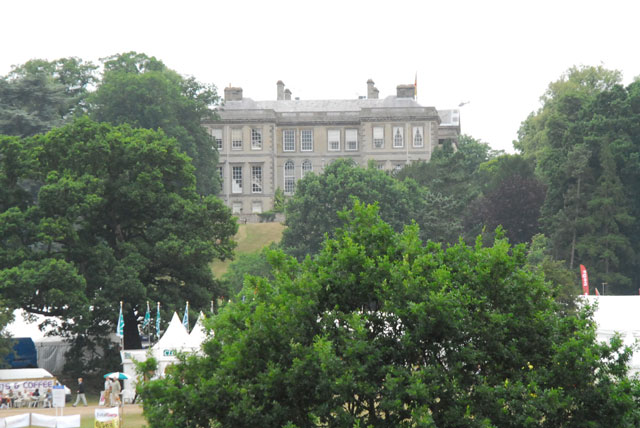 Ragley Hall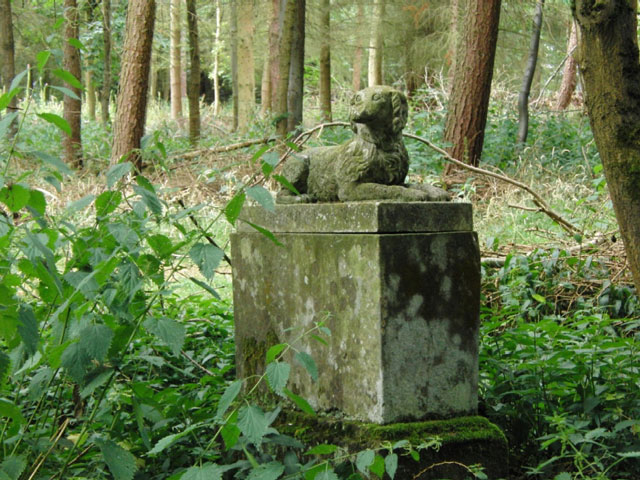 Long ago, a beloved dog found it's last resting place in the park of Ragley Hall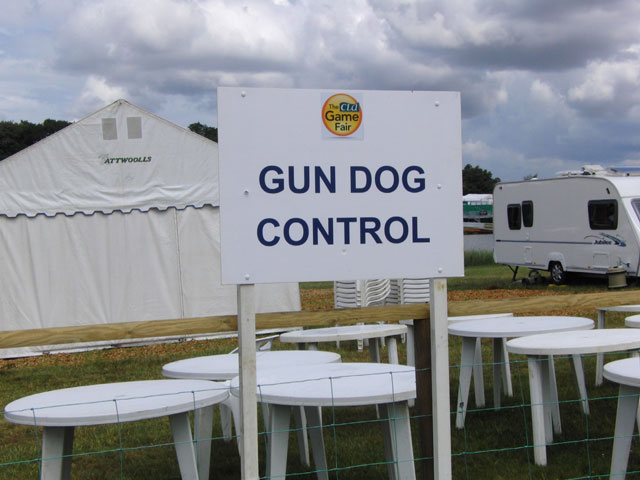 Still quiet, but next day unpleasant news: the Italian team did not participate.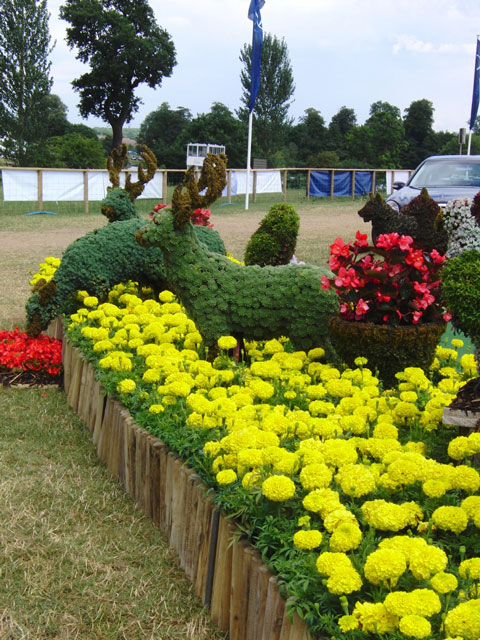 Funny garden architecture in front of a still closed restaurant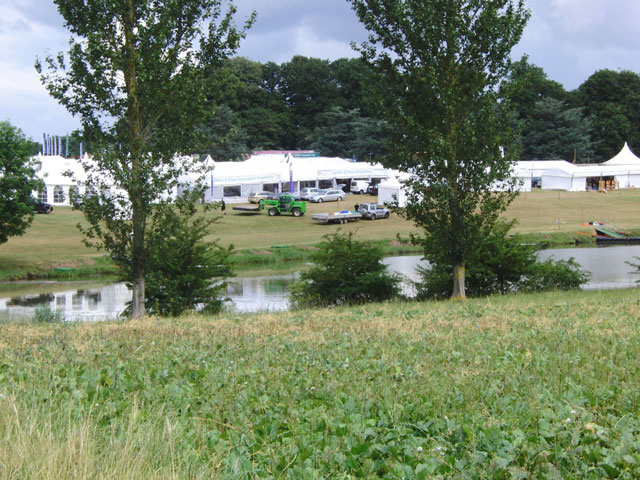 The Fair Grounds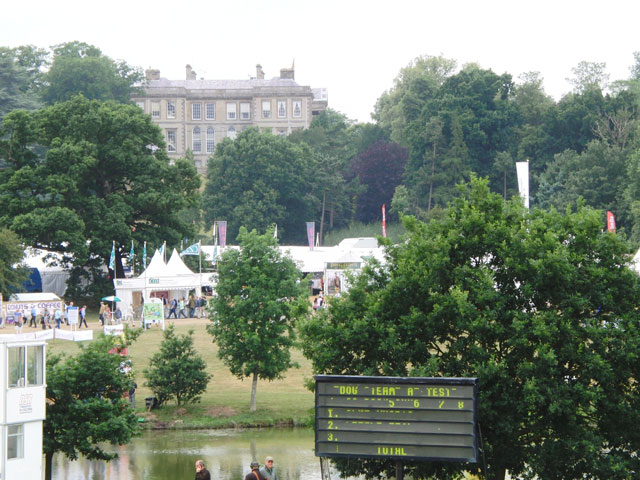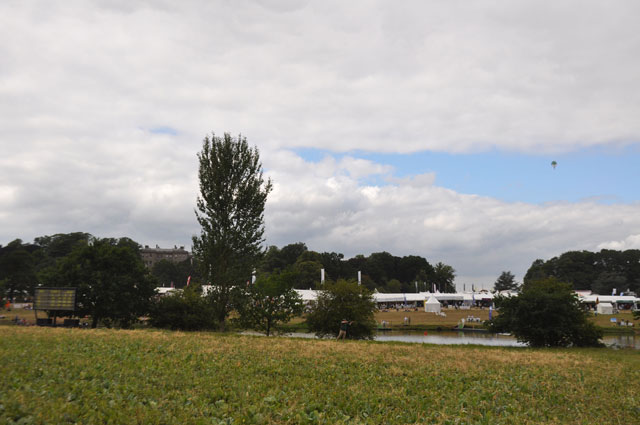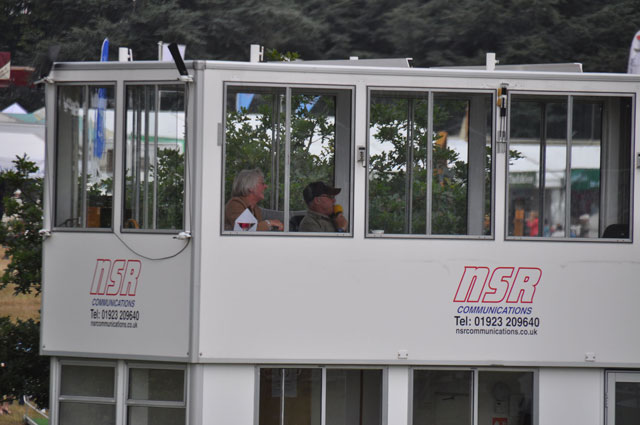 The speakers, like every year one of them is well known Martin Deeley, are ready: let's start the game!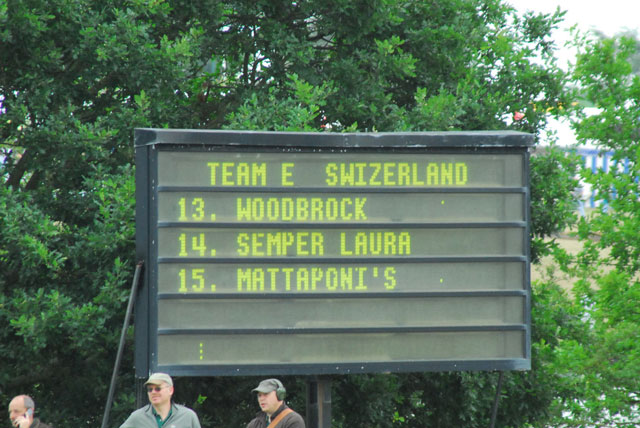 Swiss team: Steve Grütter (Captain) with his Lab called "Diesel", me and Mato, Christine Roth with her Golden called "Lara"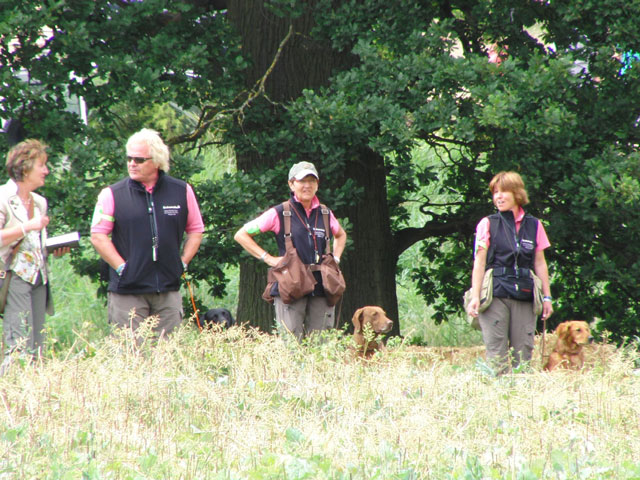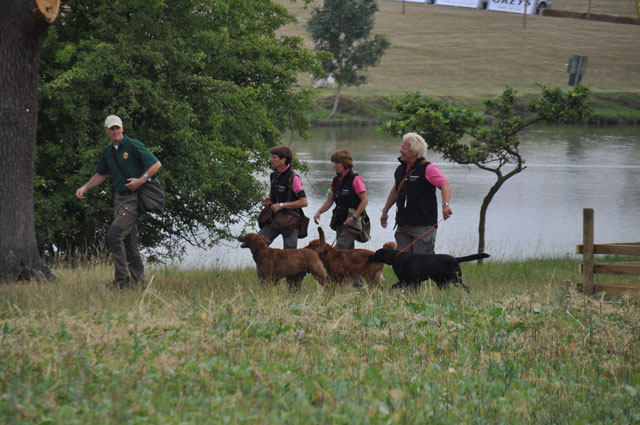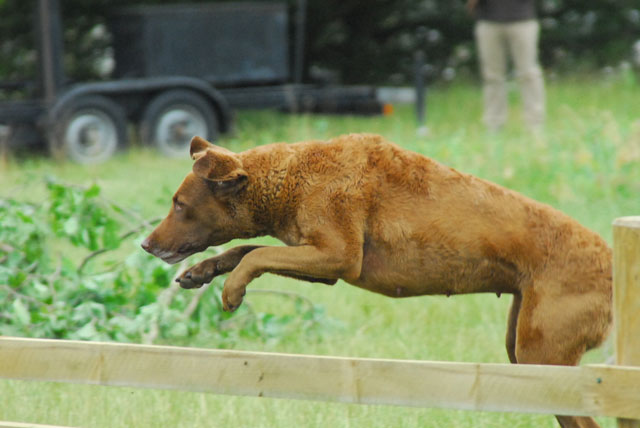 Mato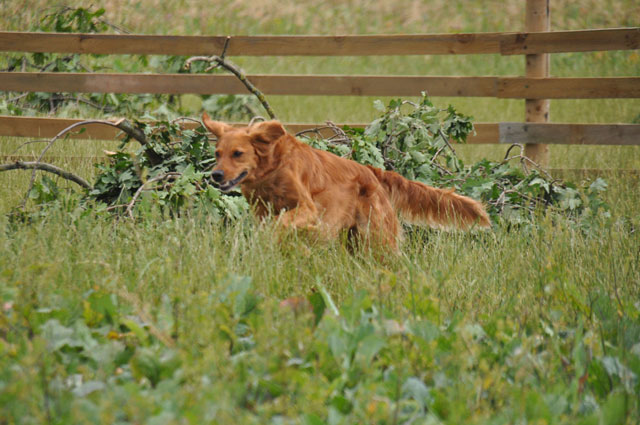 Lara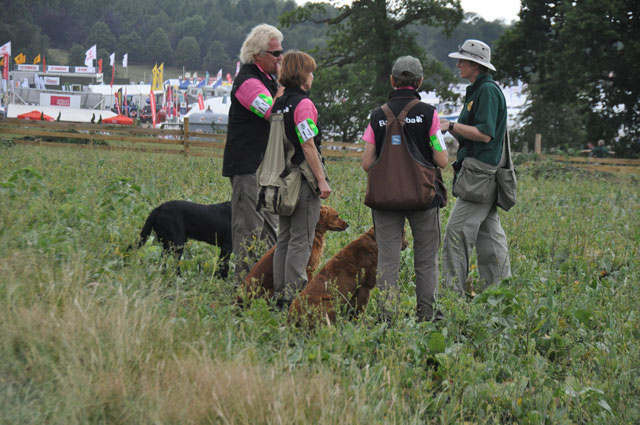 Chief steward Lisa Harris gives some instructions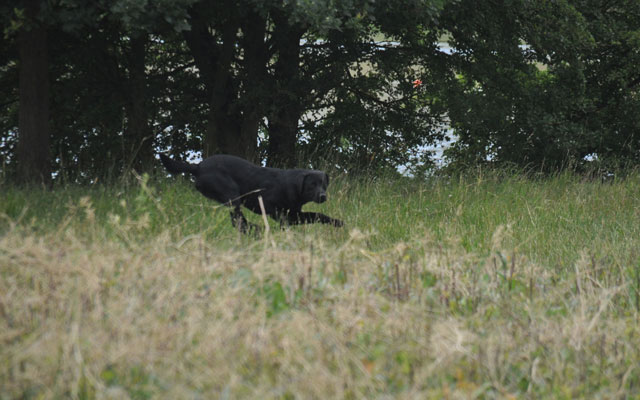 Diesel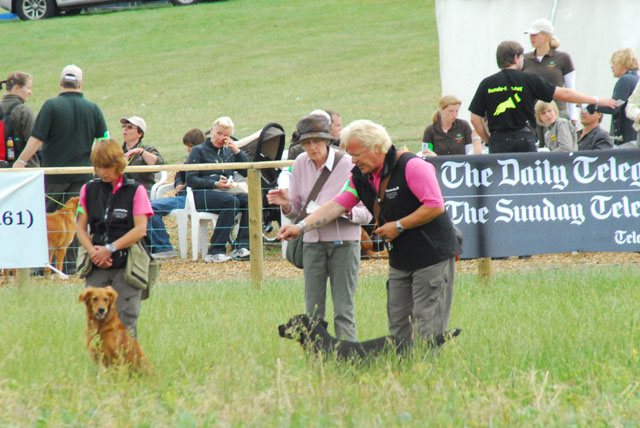 In the middle: the judge Lady Venetia Hugh Smith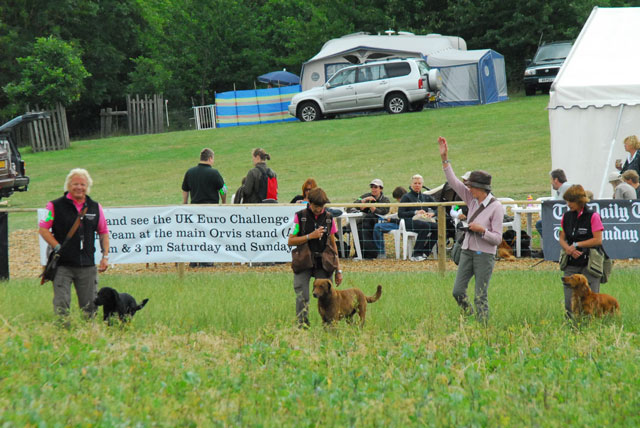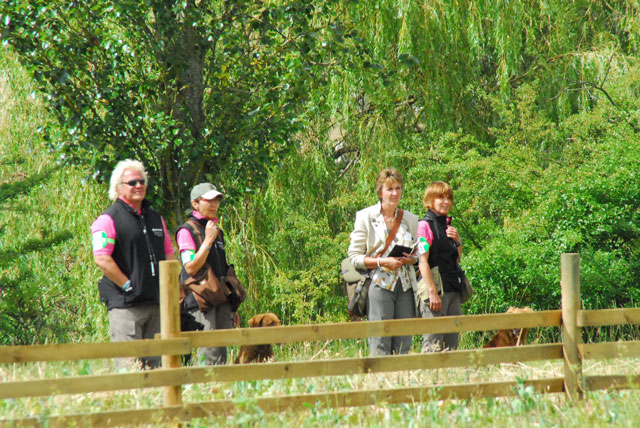 Mrs. Barbara Kuen was also judging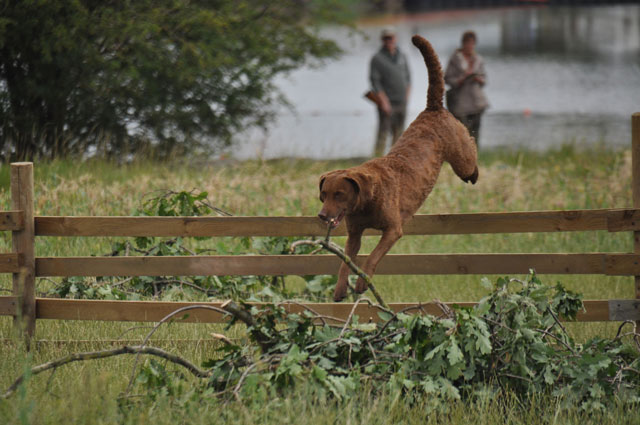 Mato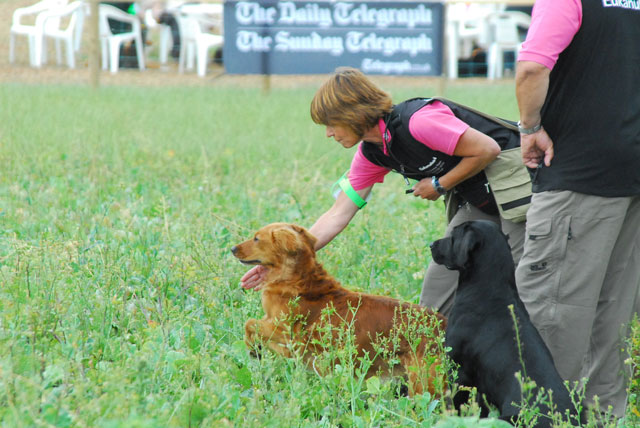 Christine and Lara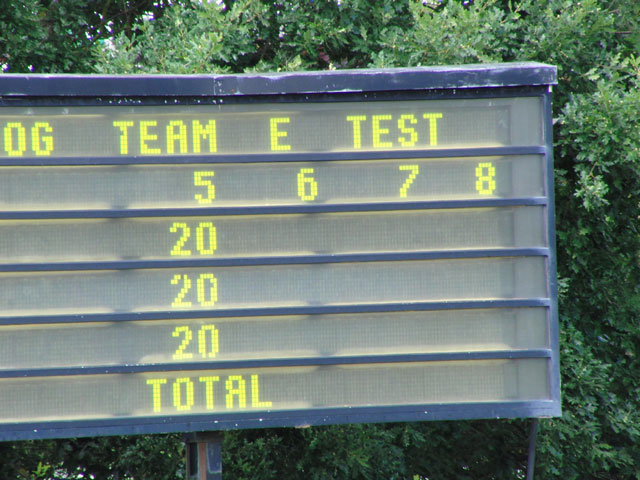 Unfortunately the leader board looked not always like this BUT: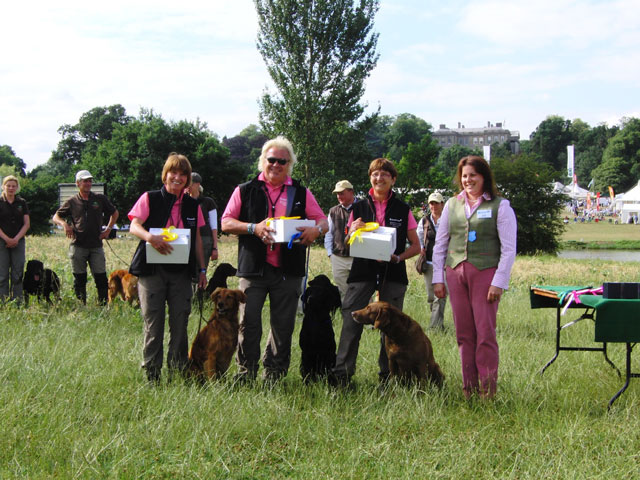 Behind England and the Netherlands THE SWISS TEAM WAS PLACED 3rd! A great satisfaction, we really can be very proud!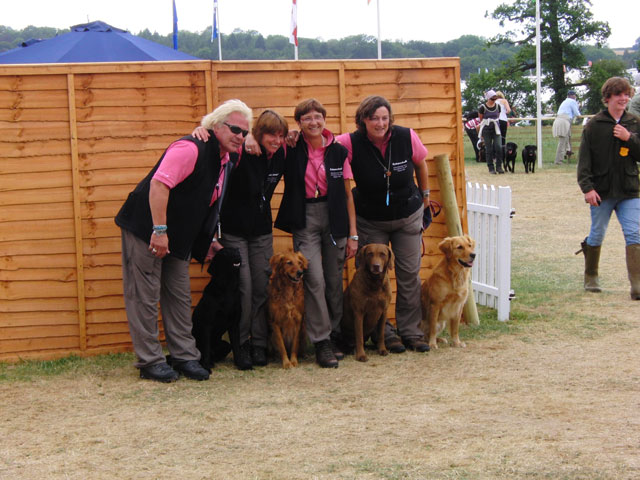 Last but not least Heidrun Keen and her Golden called "Pipi" had the chance to compete with "the rest of the world team" which was built because of the Italian's absence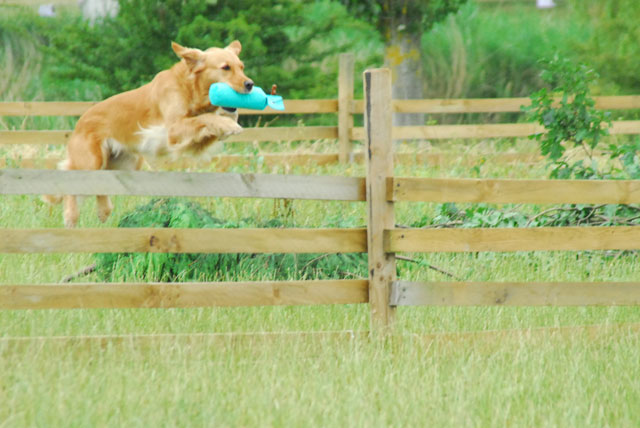 Heidrun's Pipi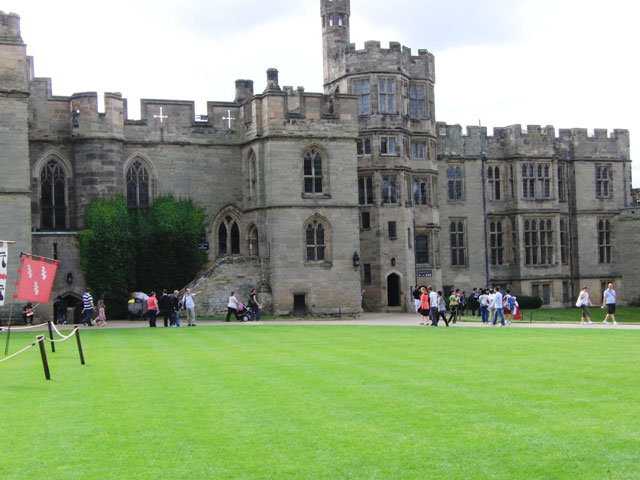 After all these excitements we did some sight seeing: Warwick Castle, one of the most beautiful castles in England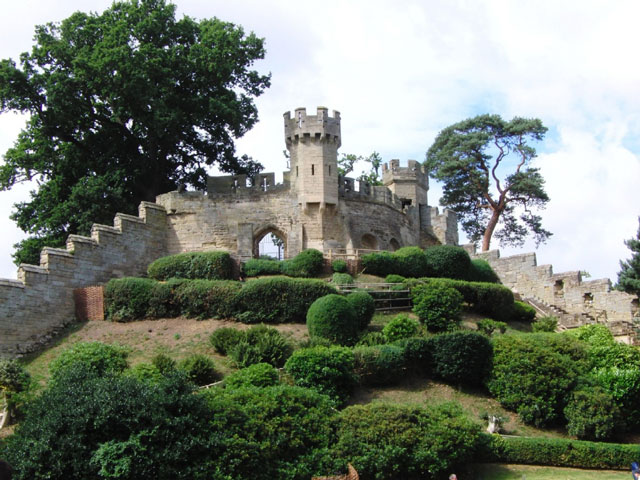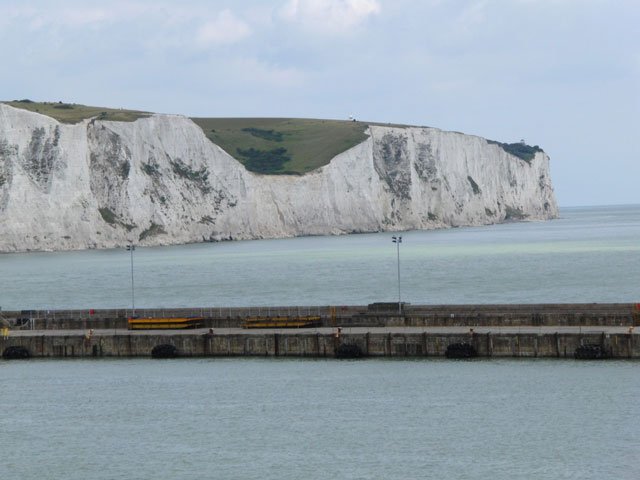 July 26th Its time to say good bye, we'll be back next year at Blenheim Palace!


---
WT STORMY WEATHER, Allersberg (D) Team Event July 12th 2010
Photos by Dr.G.Mittelbach
---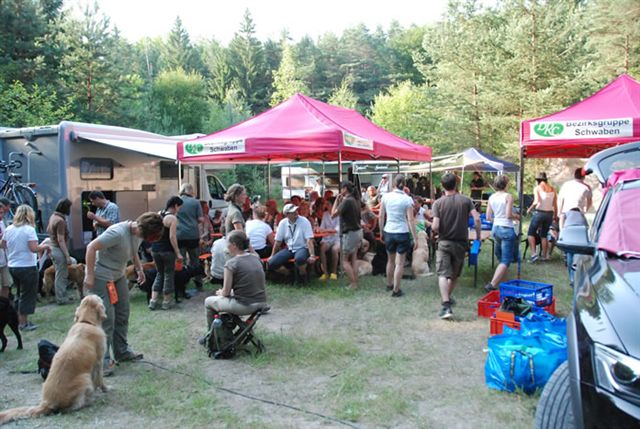 "Stormy Weather" was the wrong name; adequate: "Red Heat Weather"...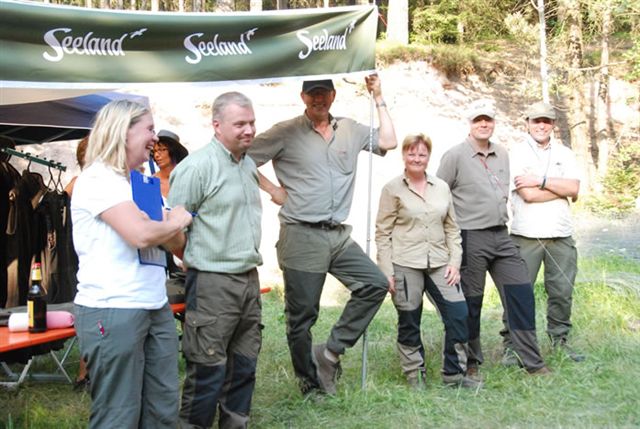 The WT organizer Nina Leino and the judges M. Sipolo (FIN), S. Bollen (B), P. Ahola (FIN) and T. Kühn (D)
resisted the heat as well as the participants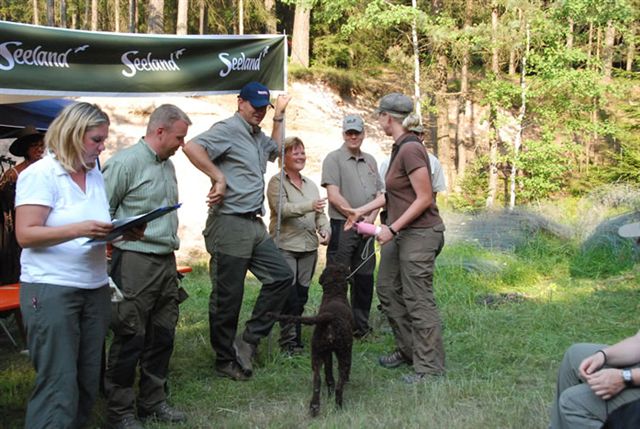 Great success for Jennifer Hirschfeld (G) and herCurly Coated: JUDGES COICE!
Congrats!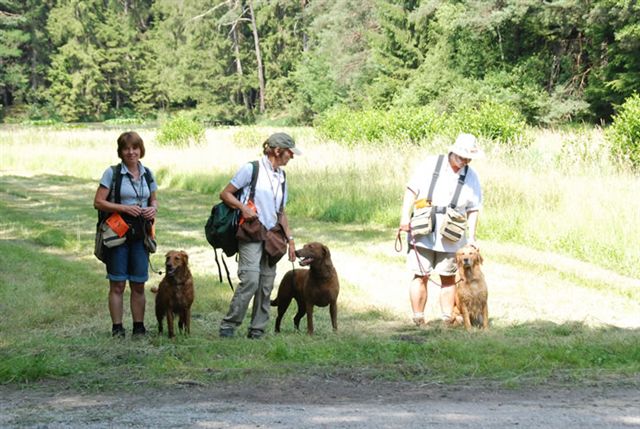 We are not the champions, but the Swiss Team did well; (10 place out of 21 teams)
Christine Roth and "Lara", me and "Mato", Heidrun Keen and "Pipi" before...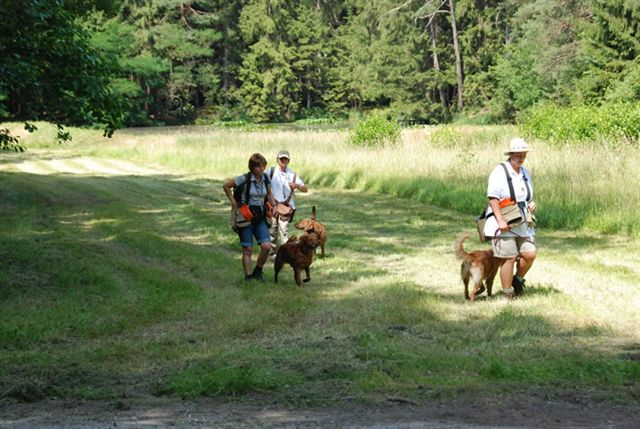 ... And after the exercice "hunting lost game" in the huge high grass field on the right.
(many teams failed but our team worked exremly well; 56 out of 60 points)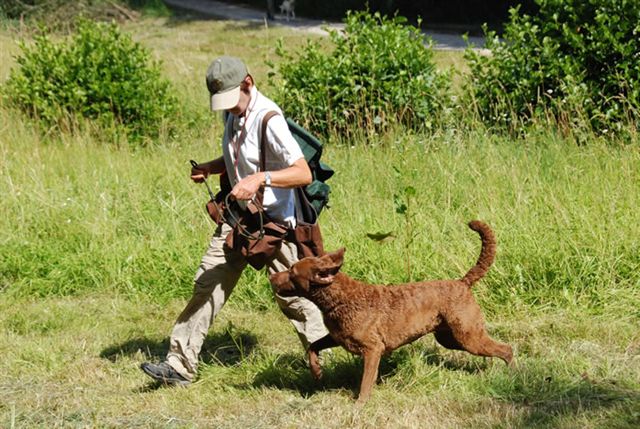 I had to cheer-up Mato; she don't likes the heat at all; a Chessie prefers cold, icy weather...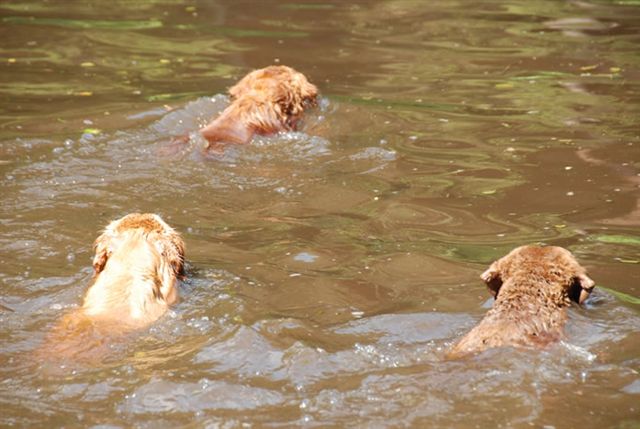 When the game was over, finally the dogs could cool down; even the water wasn't really cold, they loved it!



---
NIYOL MEETS HIS COUSINS FROM GERMANY AND PORTUGAL July 5th 2010

---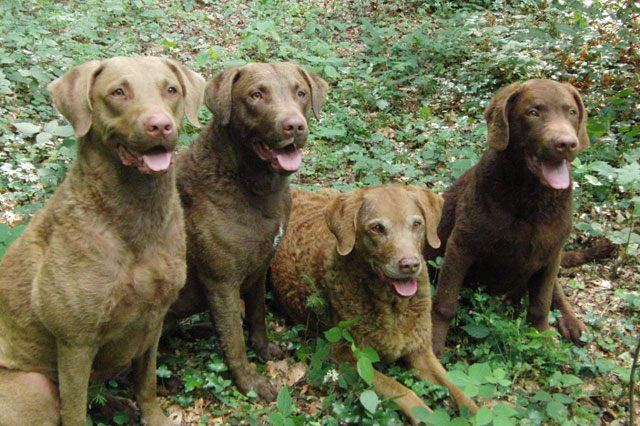 Elakha's Angeni "Makeba" from Portugal; Elakhas Ahyoka "Yoki" from Germany;
Grandma Brownie; Niyol

---
OPEN CLASS COLD GAME TEST WEISSENSTEIN
(CH) 06.06.2010
Photos: Doris Reck
---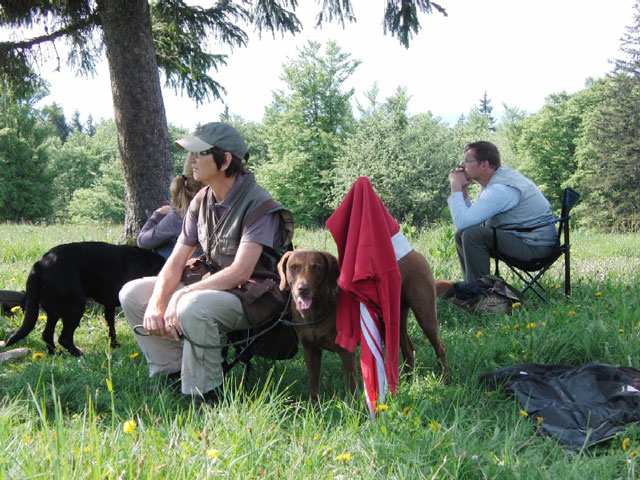 After Mato's "antenatal care" we went back to busyness as usual...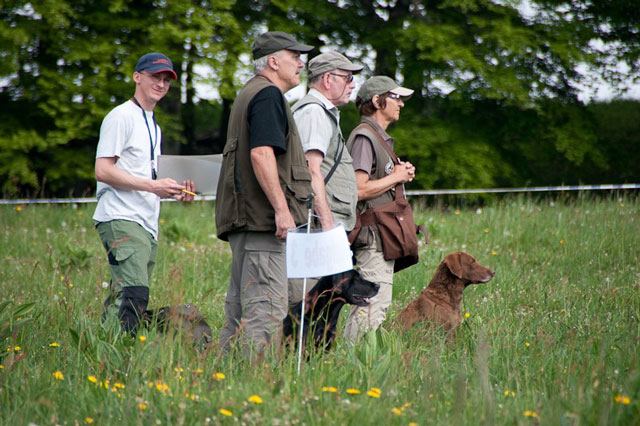 ...she began very well...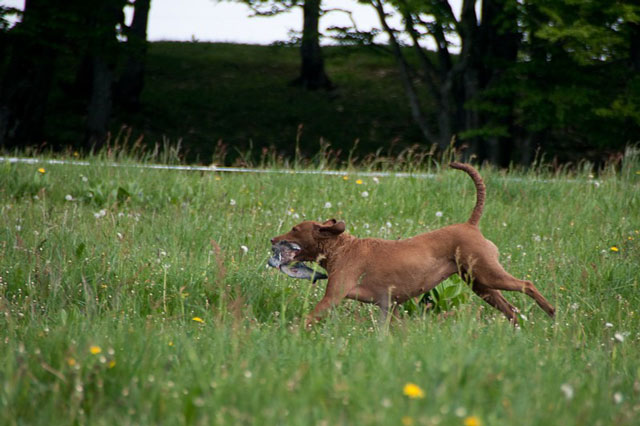 ...was retrieving nicely any birds...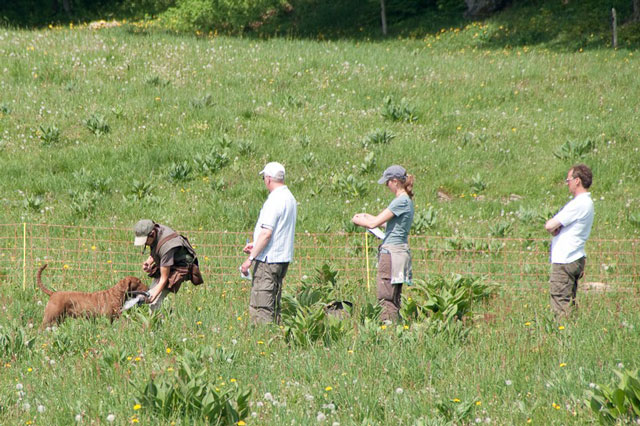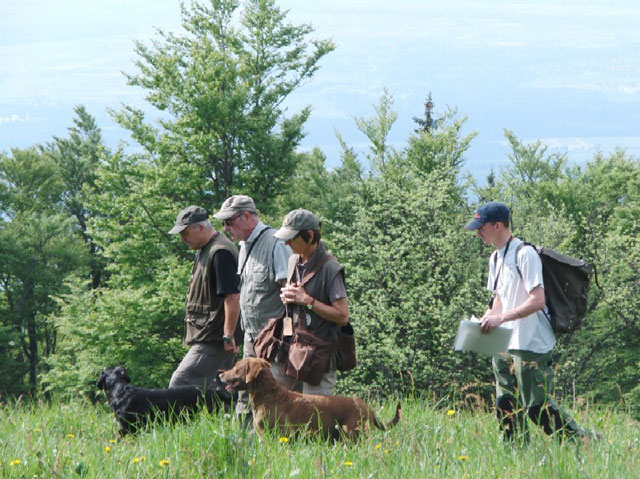 ...no problems walking in line...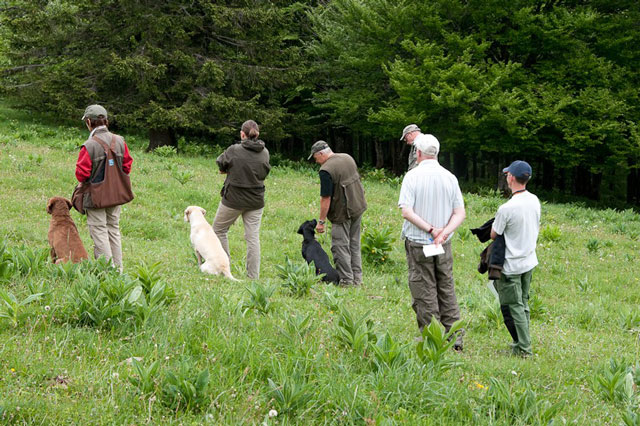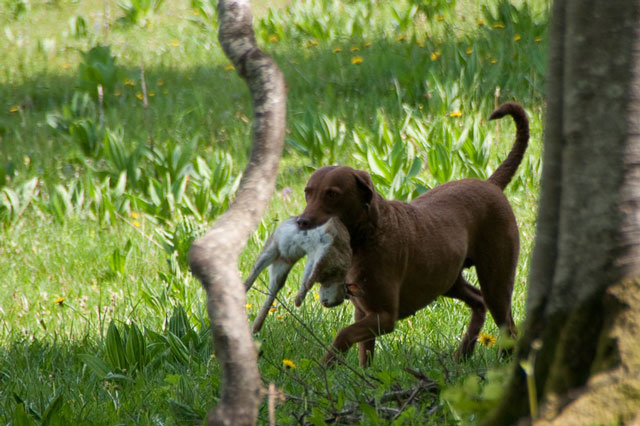 ...but the rabbit was the ruin - she dropped it, Good knows why!
Nevertheless, we had a lovely day!

---
MY BROWN PACK May 2010
---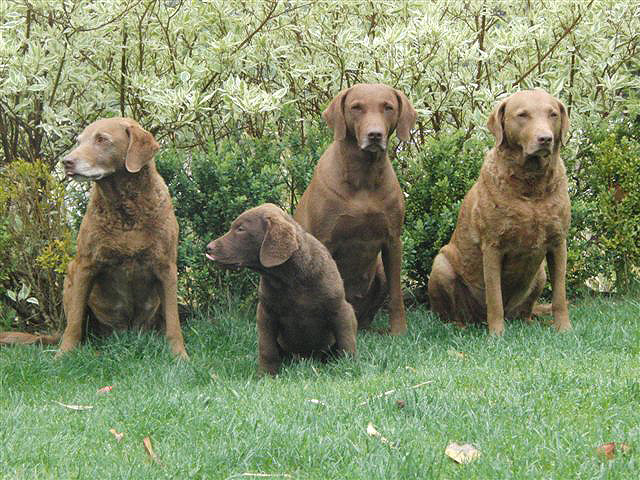 Brownie, Niyol, Mato and Kanda
---
AT THE BETTINSON'S APRIL 2010

---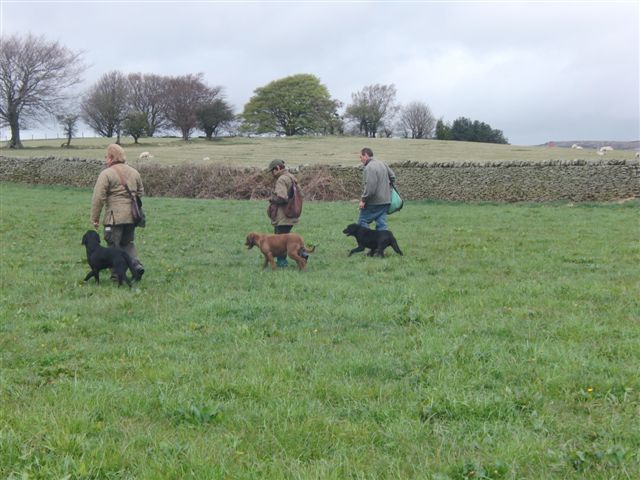 Only three dogs means "an easy walk-up"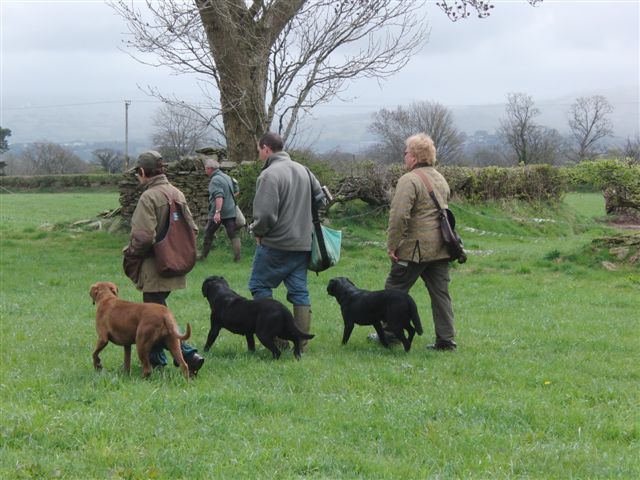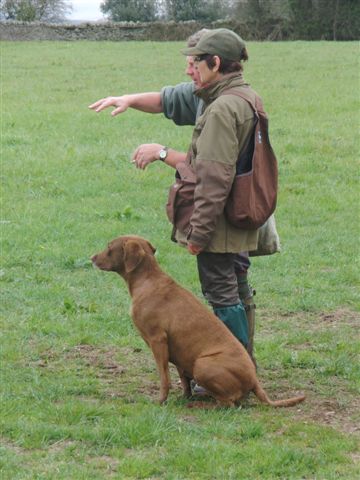 Mato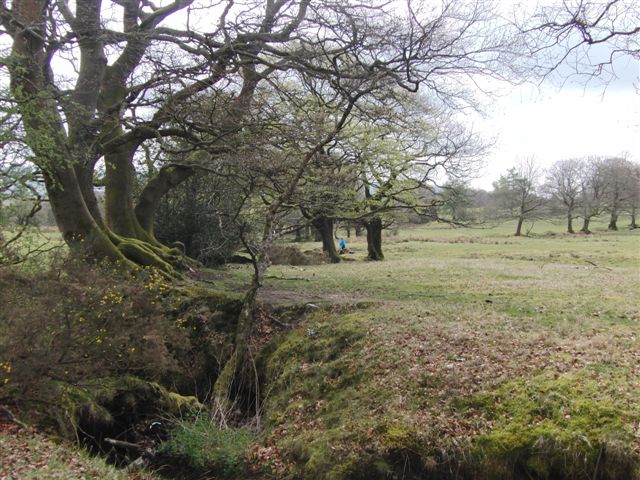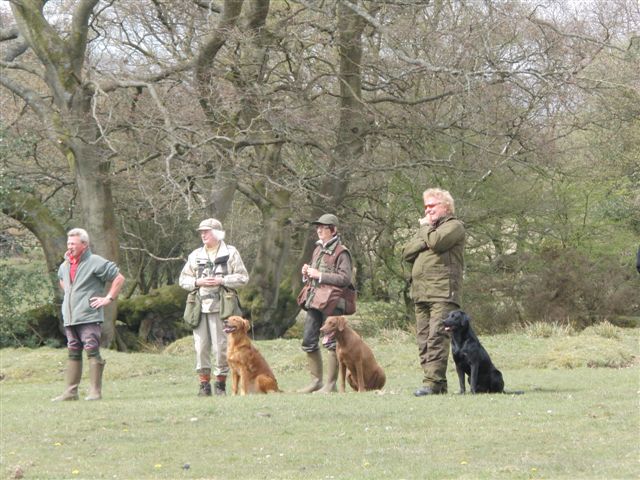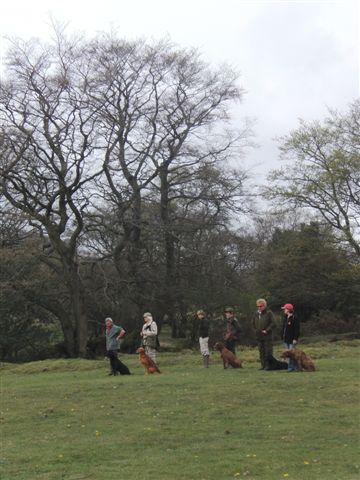 At the Bettinson's you always meet some "VIP's";
this time Janet Morris, Penrose Chesapeake's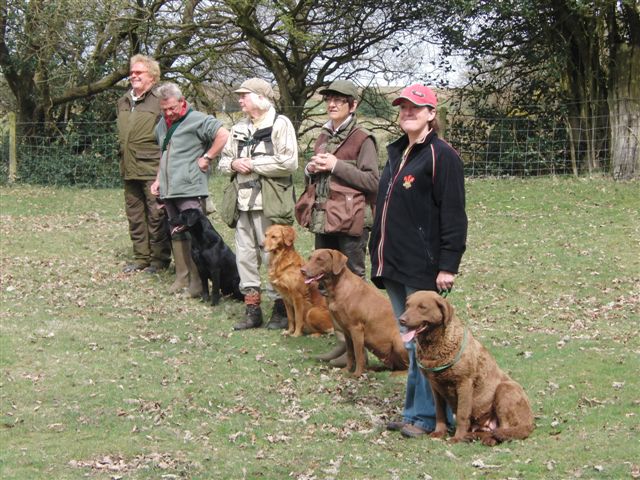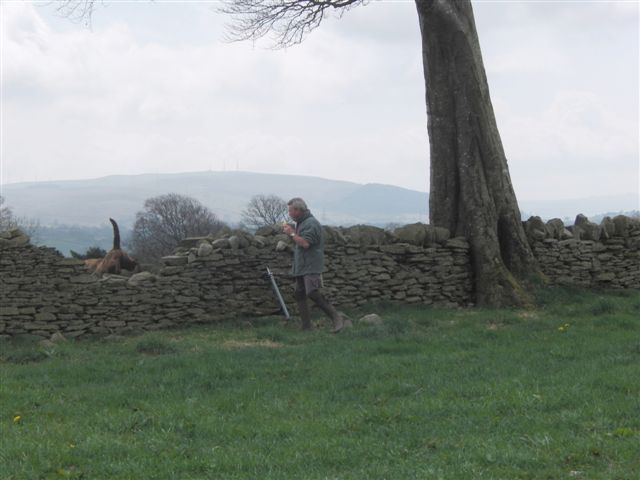 During the training the dogs have the opportunity retrieving over stone walls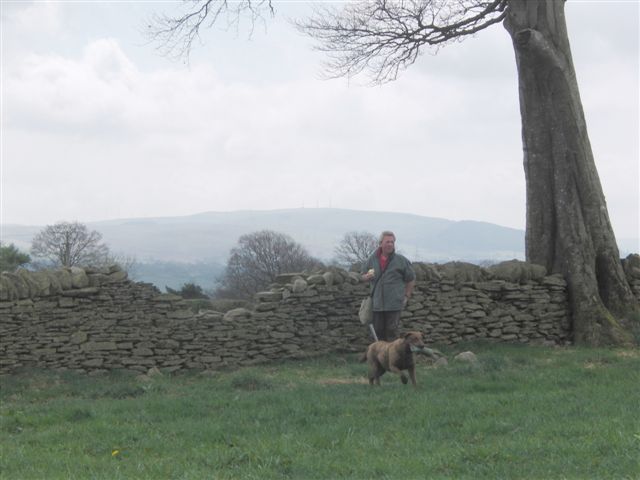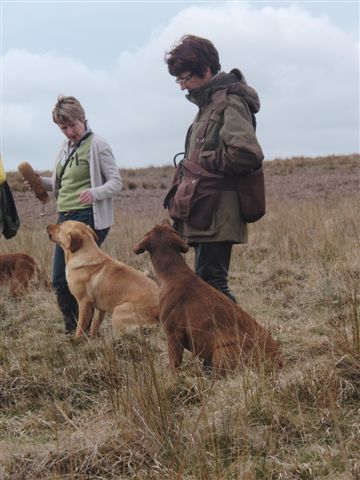 Mato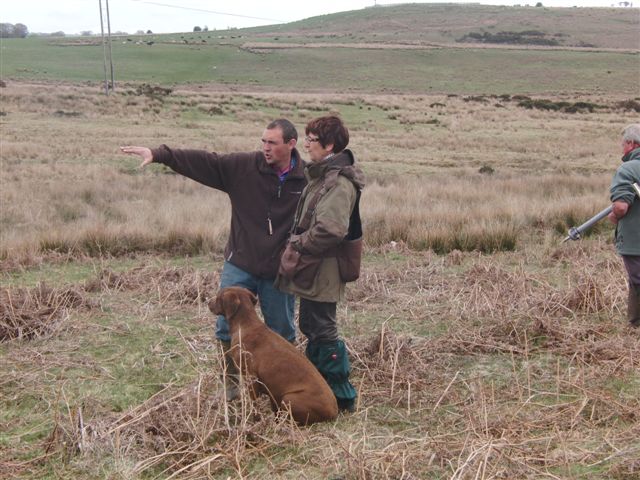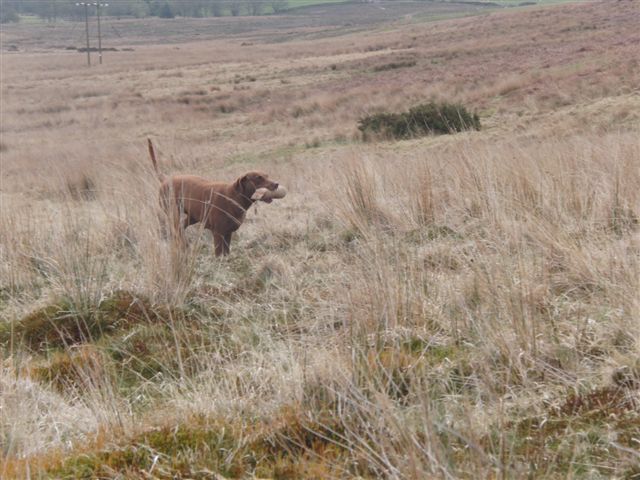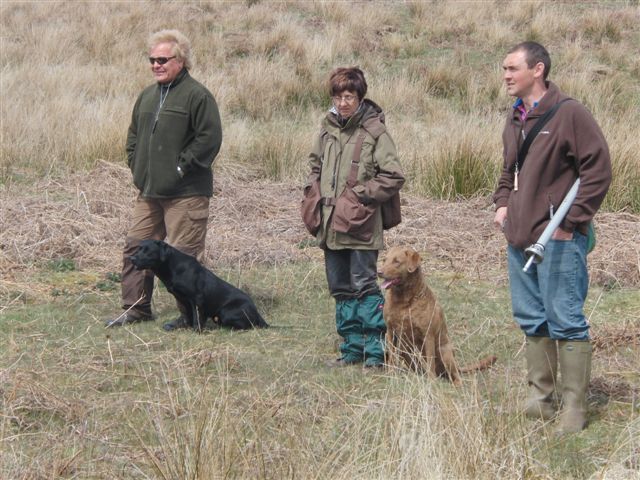 Kanda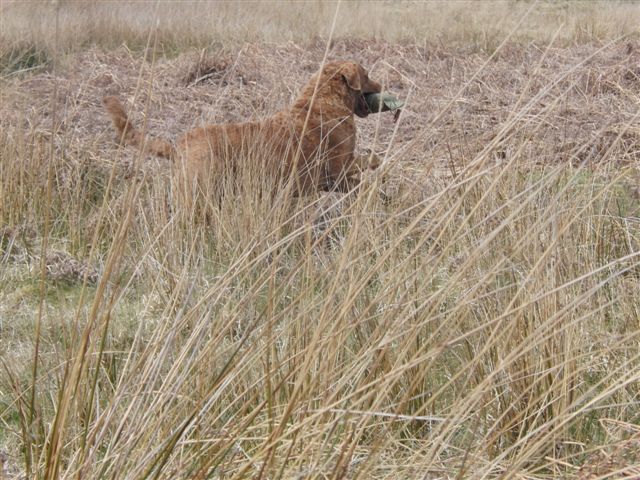 ---
ME AND MY GANG February 17th

---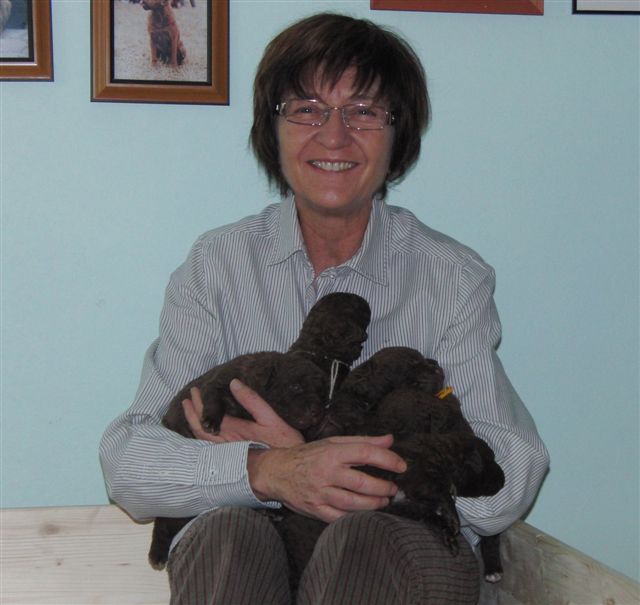 Because of the gang Brownie, Kanda and of course Mato are on short-time work.
Therefore no news but in short space of time business as usual...

---
January 27th

---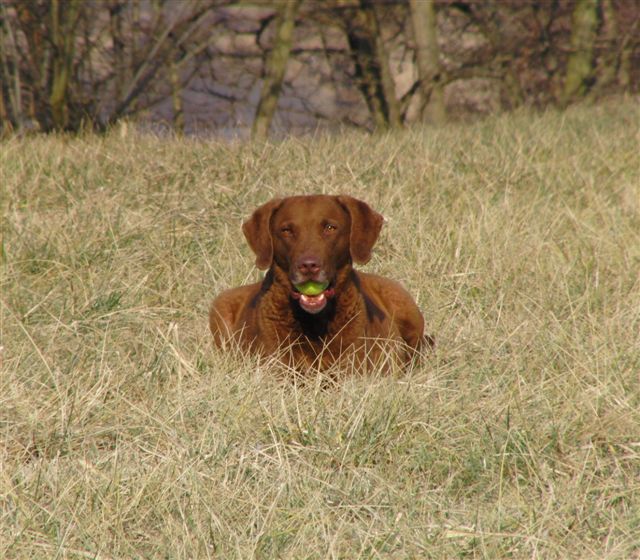 If F. Botero would have painted her, she would be a million$ dog...
---
In the woods January 15th

---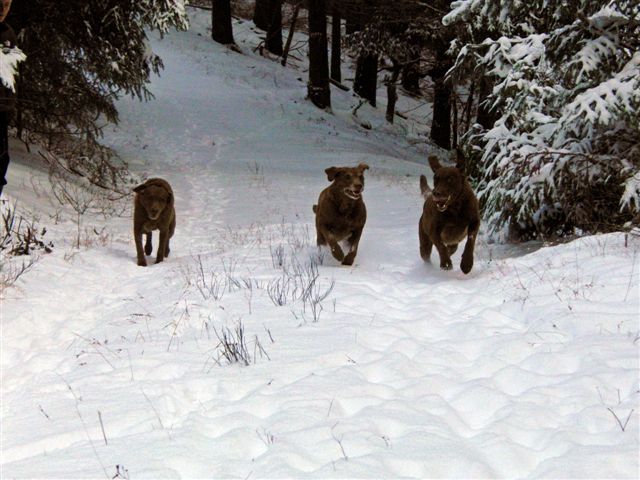 At present Mato is 6 weeks pregnant, even though she speeds at full!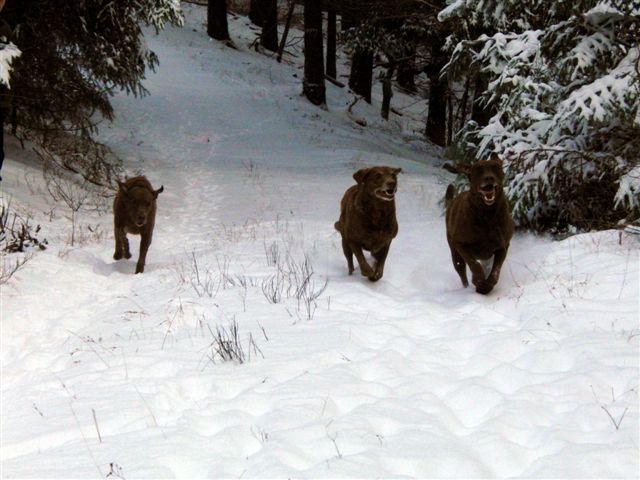 ---
Outing to the Grand Ballon, Alsace's highest mountain
January 3rd 2010
---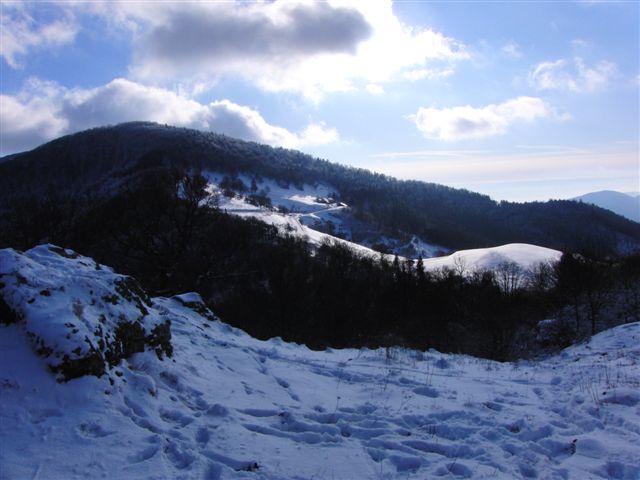 Almost an alpine view-point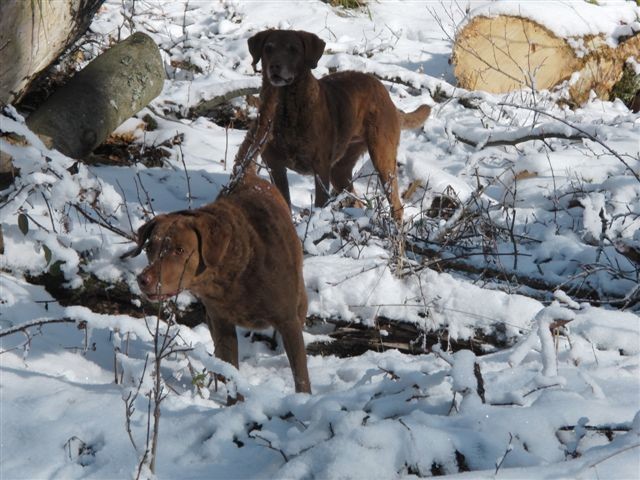 Kanda and Brownie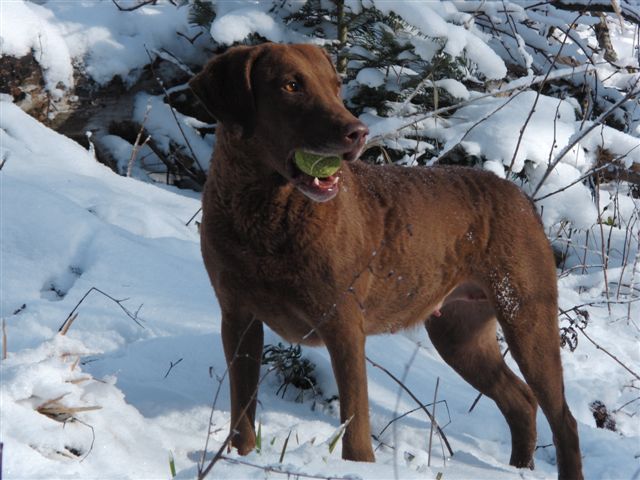 Mato (slowly her stature is changing)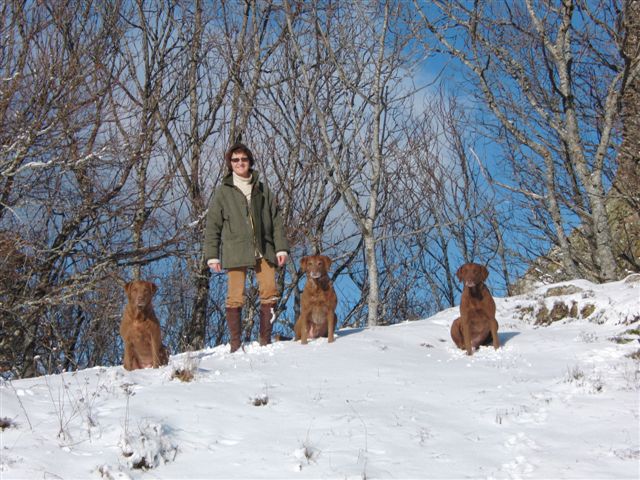 ---
Mato is gravid January 2010
---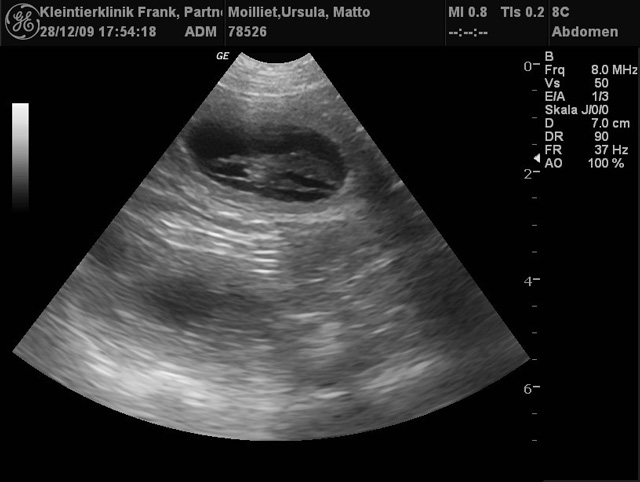 That's the one I am going to keep :-)