---
CHRISTMAS SHOW SWISS RETRIEVER CLUB Dec. 11th 2012 CH-Olten

---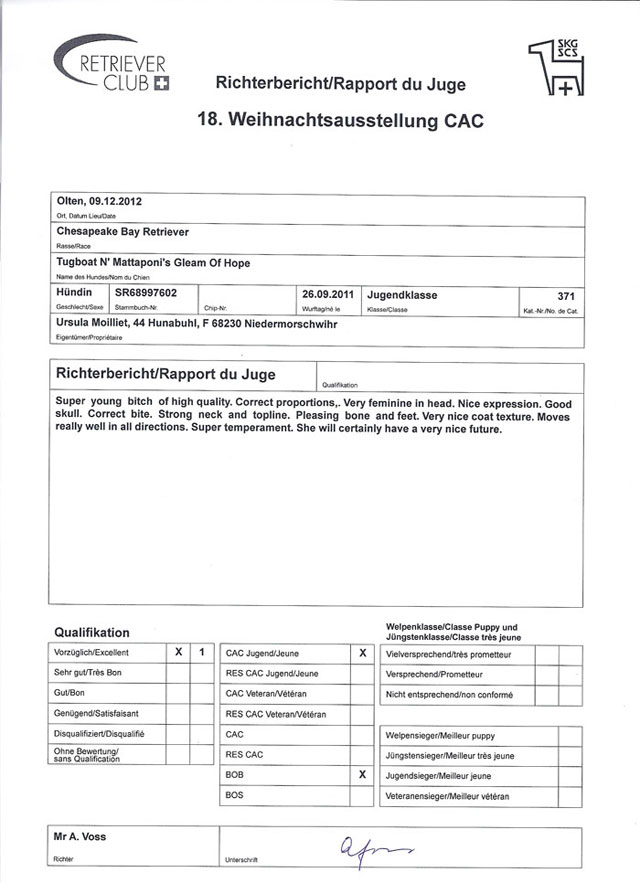 I guess almost everyone knows the 1969 Hit "Oh Happy Days" and today this song became a synonym because Gleam got not only the award best Junior of Breed but also Best of Breed and Niyol turned out to be BOS.
Therefore a real happy day in the show ring!
---
ICW GUT ACHBERG (BAVARIA) 12th - 14th October 2012
Photos by Elli Winter and Angela Haenicke
---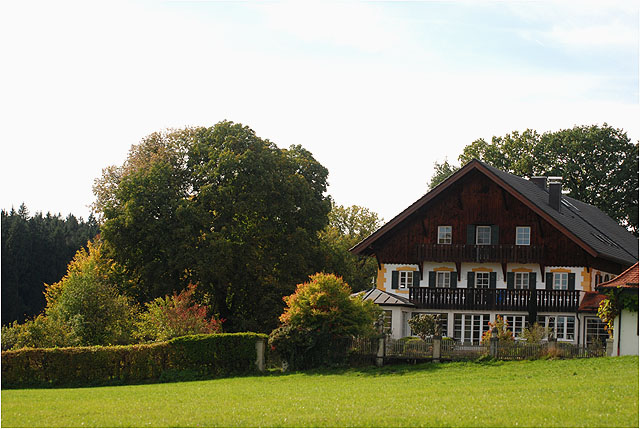 Proud owners of about 80 Chesapeake's took the chance to participate in the International Chesapeake Weekend.
On Friday each one could show its talent either at the Dummy training, training with cold game or rally obedience.
The WD/X/Q trial as well as the rally obedience test took place on Saturday, the show on Sunday.

It was very interesting seeing many different types of Chesapeake's. A pay Anja and her tireless helpers a big compliment because such an event can't be held without them!!!
Click on www.runthatdog.de and you find pictures as well as show and tests results.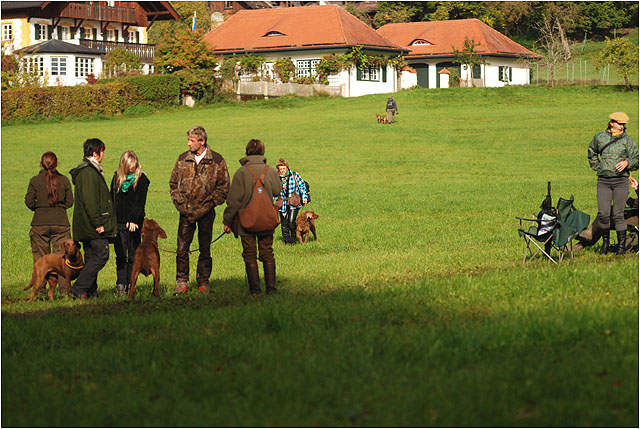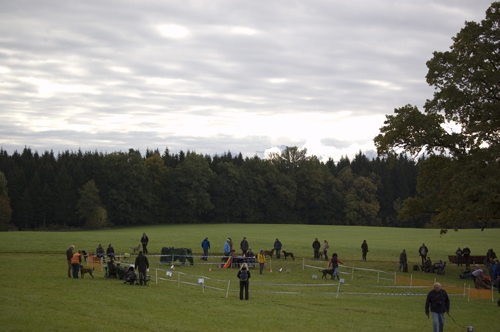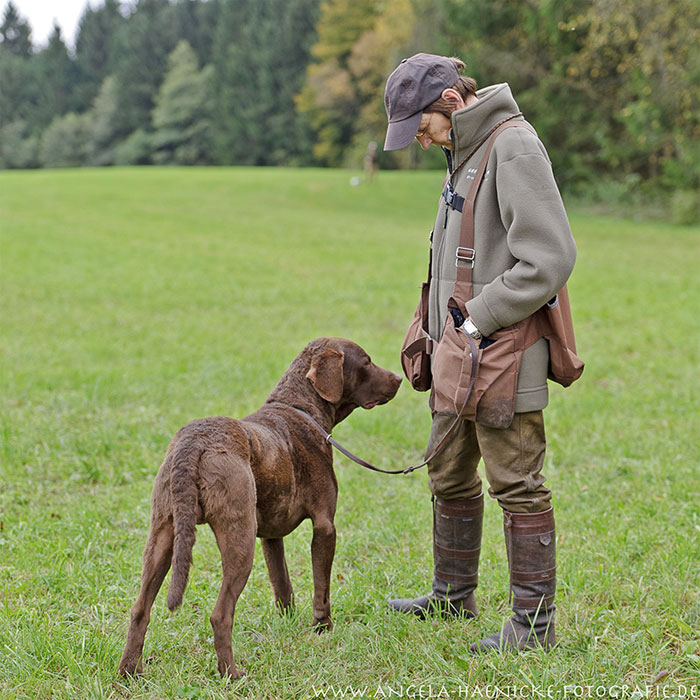 Niyol waits for the WDX trial. Only two dogs have been successful, he was one of them.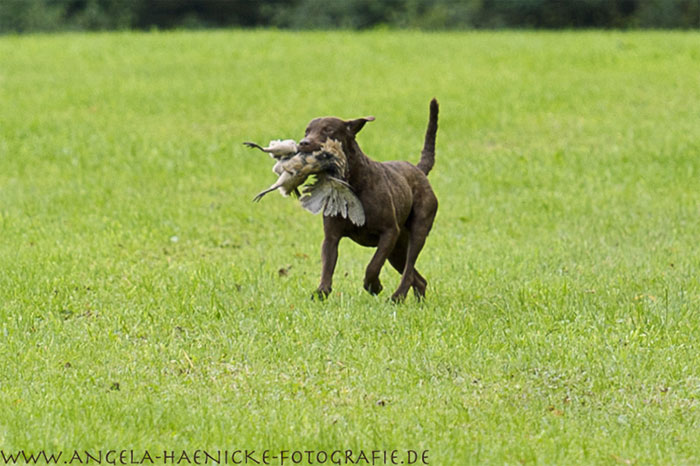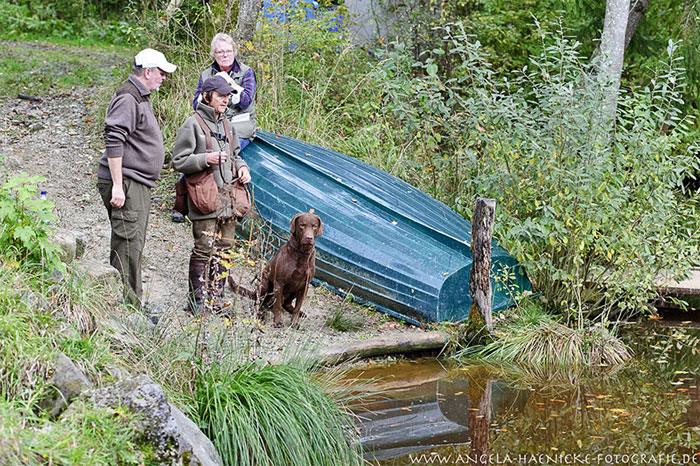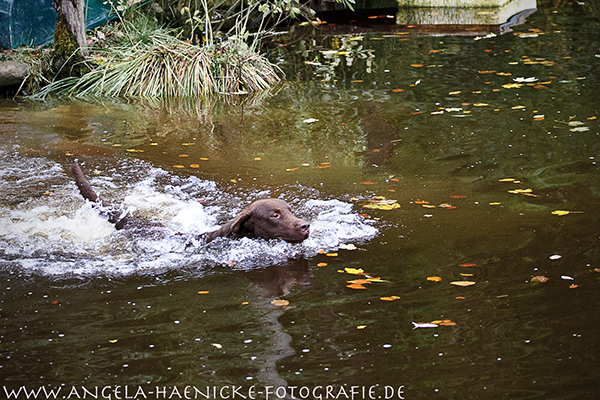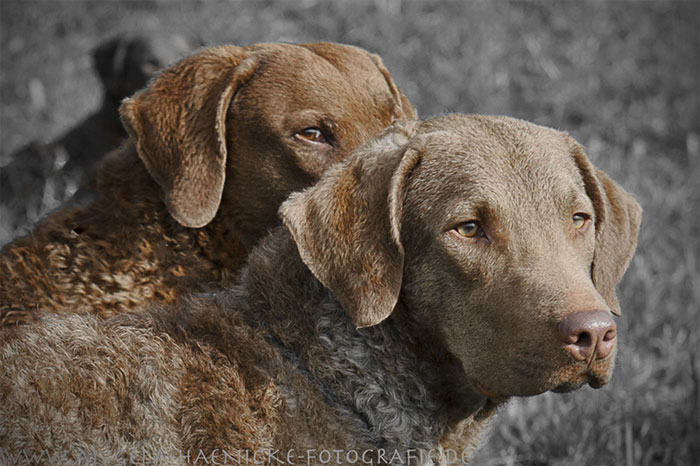 Gleam and Mato; isn't it a lovely picture!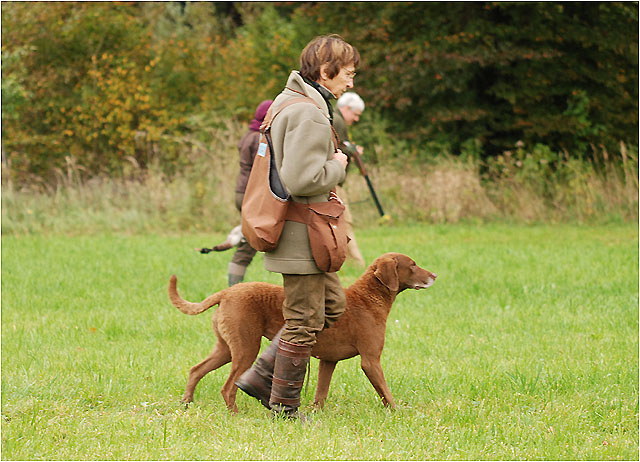 Mato was the winner of the Master Class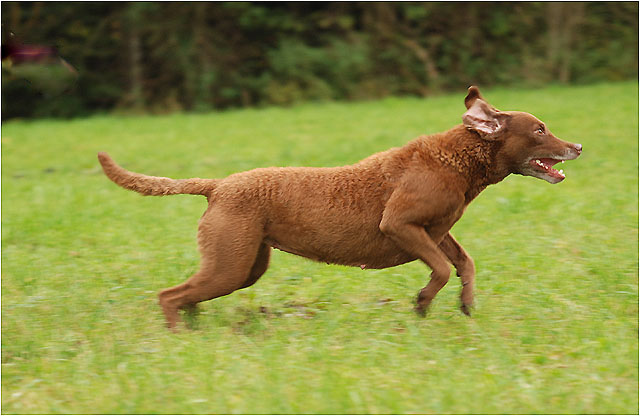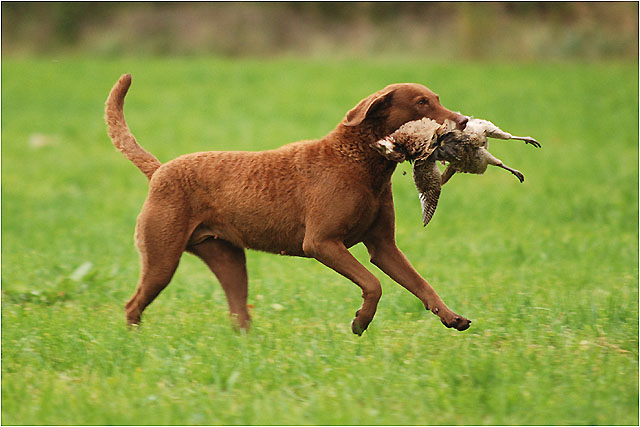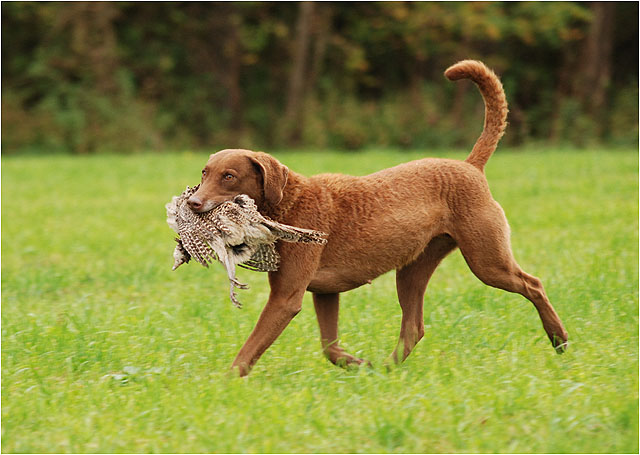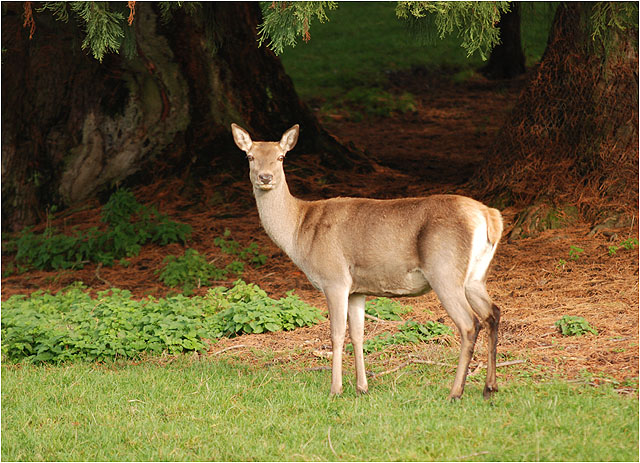 An unexpected spectator during the trial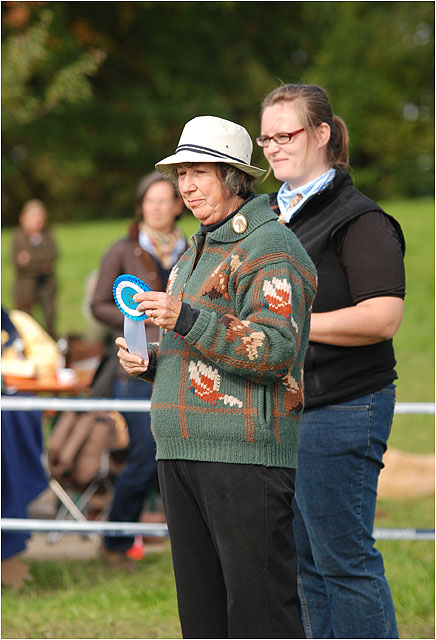 It's show time with the judge from the USA Betsy Horn-Humer. (Eastern Water's Kennel)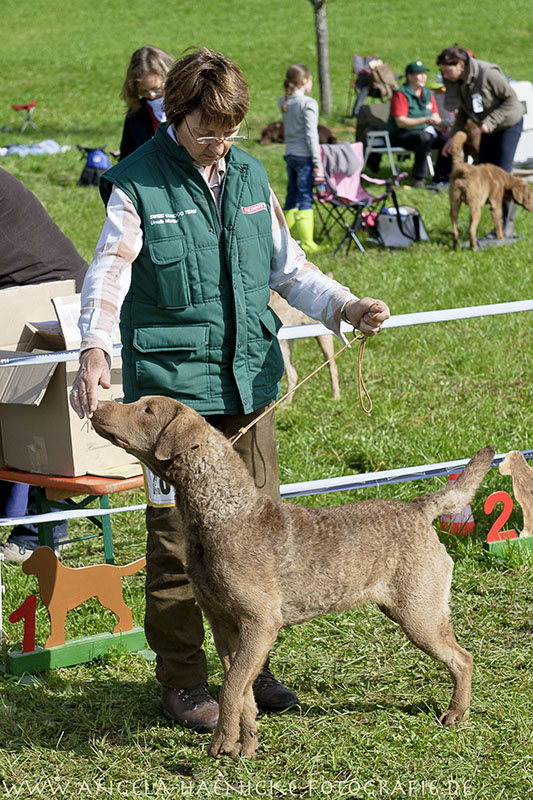 Gleam EXC 3rd Youth Class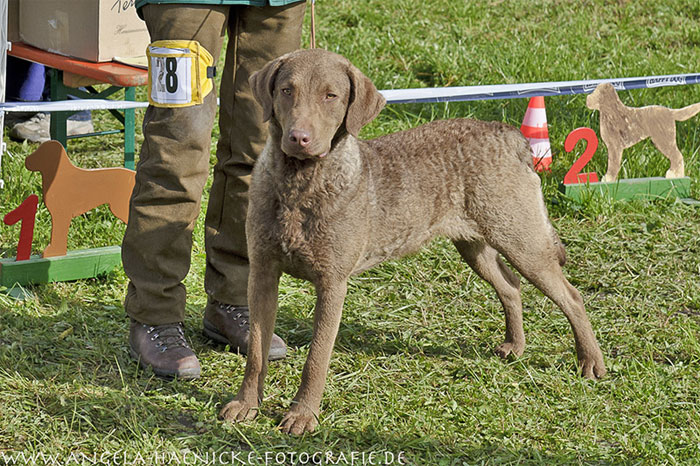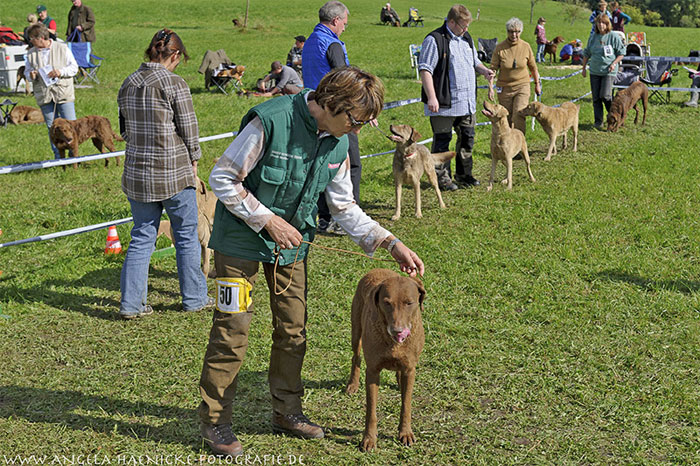 Mato EXC 3rd Working Class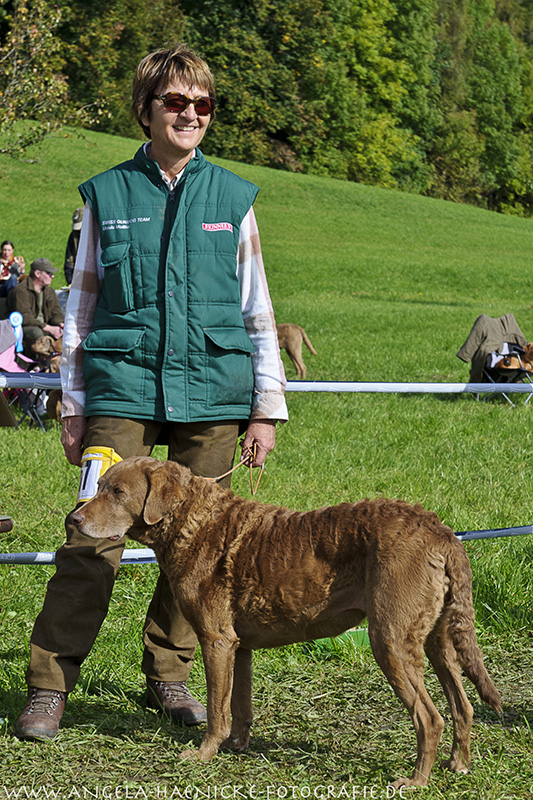 Kanda EXC 2nd Veteran Class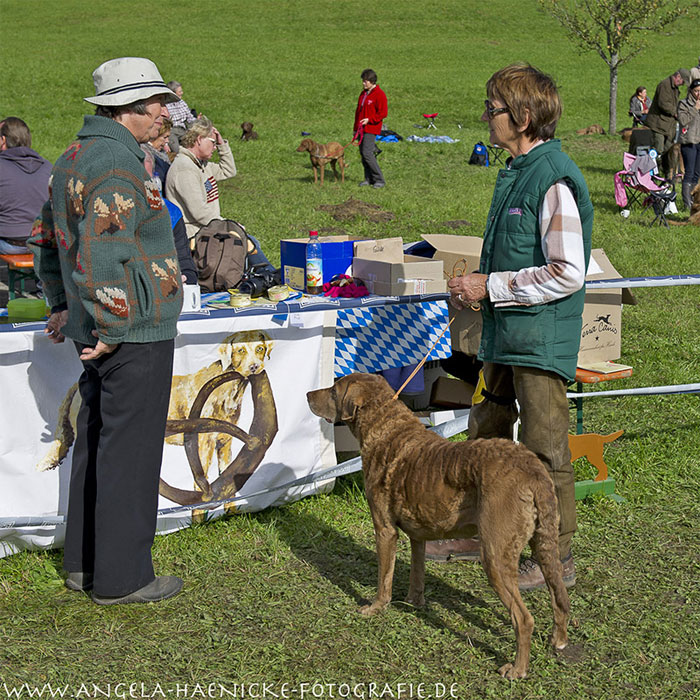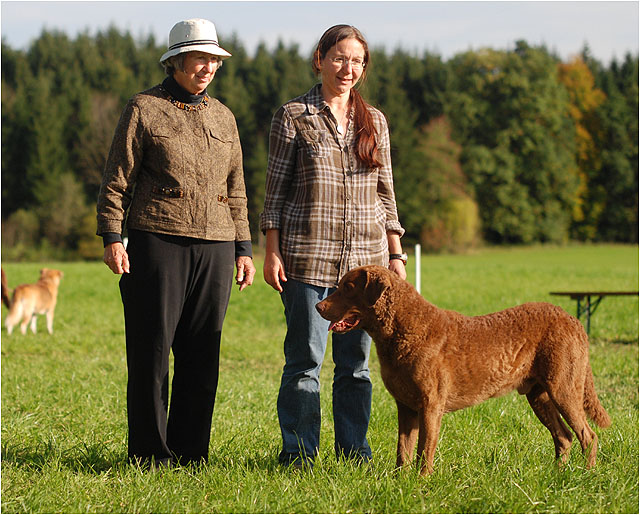 Best in Show: Double Coat's Nicholas Nickleby owned and handled by Gerlinde Boross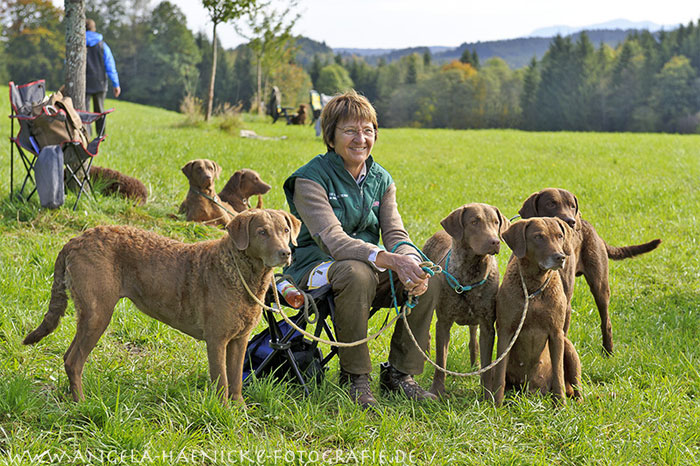 ---
WT Test St. Hubertus CH-Silvaplana Sept. 23rd 2012

Pictures by: Dr. G. Mittelbach
---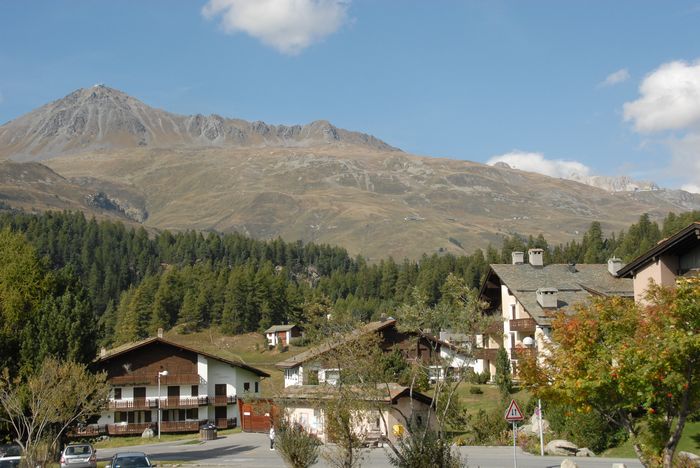 It was a lovely day and beautiful countryside.
Niyol (Intermediate Class / Mato Open where eager to work but it wasn't my day: I handled the dogs badly and therefor both of them ended up only with the certificate "good"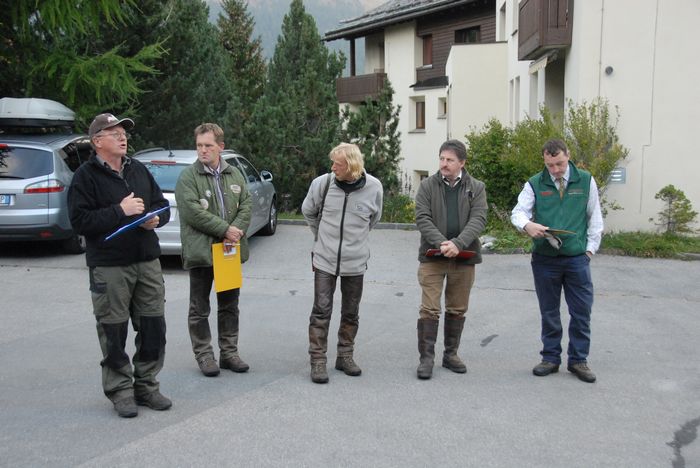 Declan Boyle (IR) Ronny Farelly (IR) Carsten Schröder (D) and Henny Marcussen (D) have been judging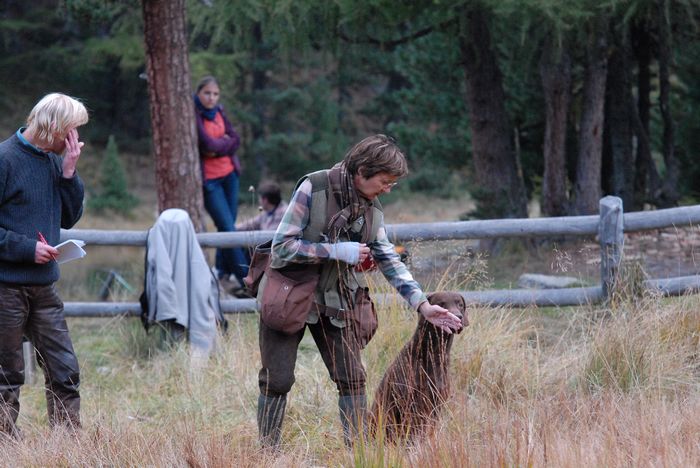 Niyol at test n°1: Mark in the open water but of course first he had to go for a proof fired blind retrieve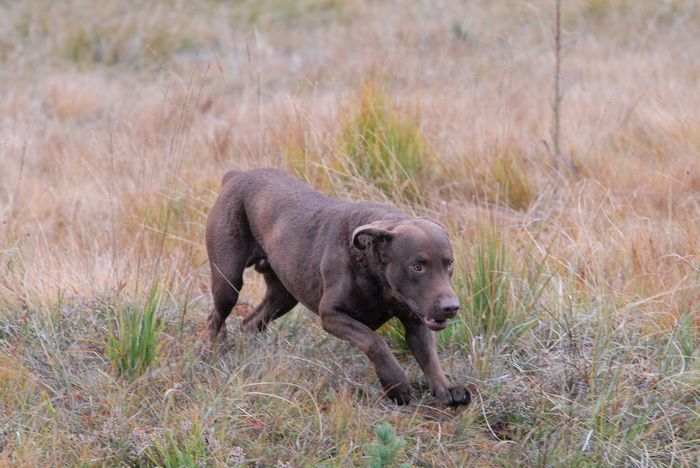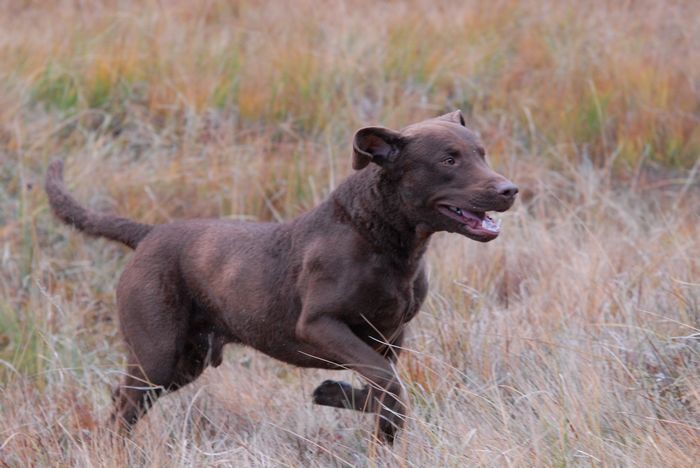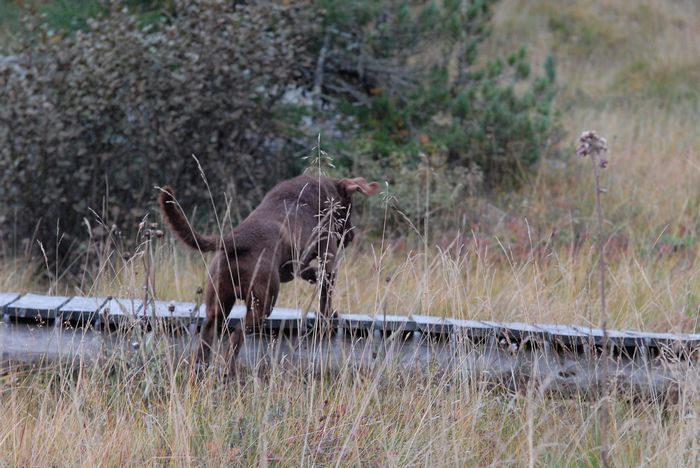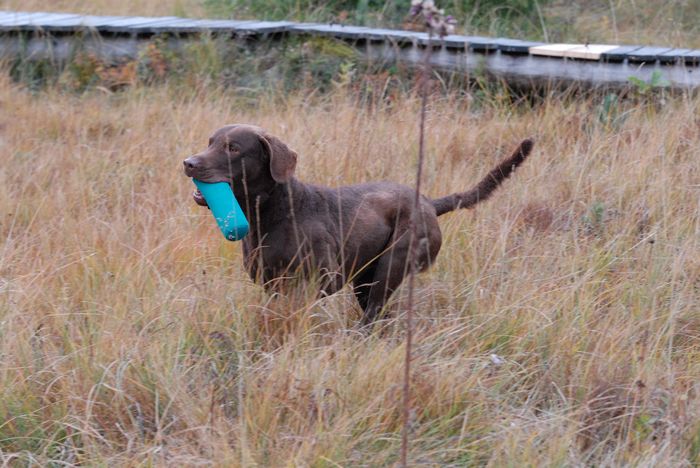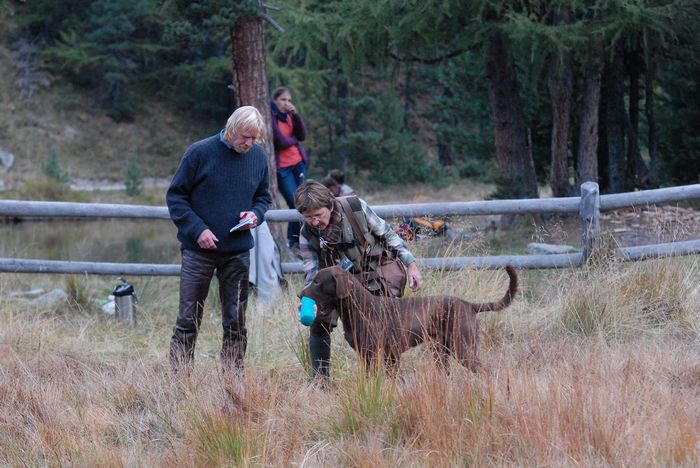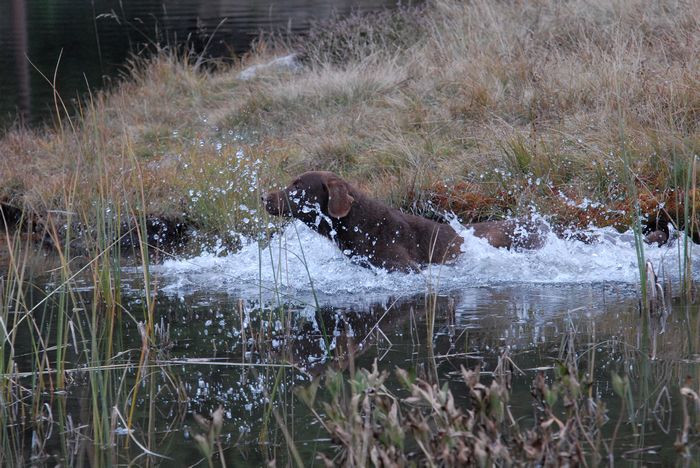 Finally the fun part of the test!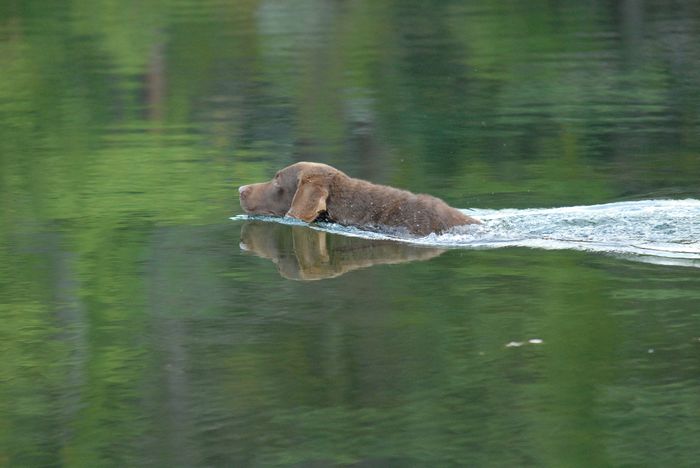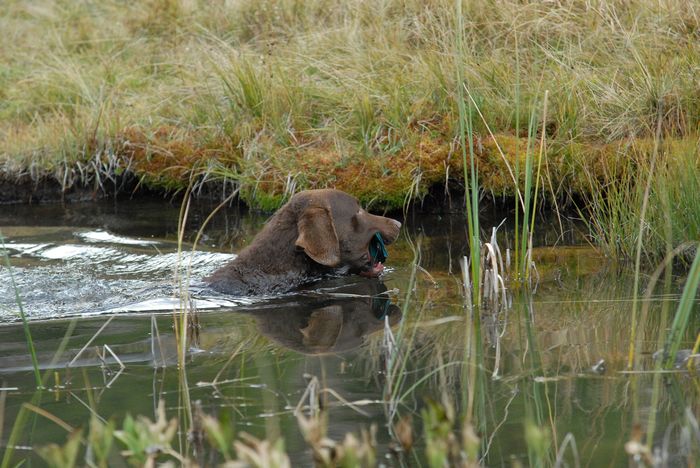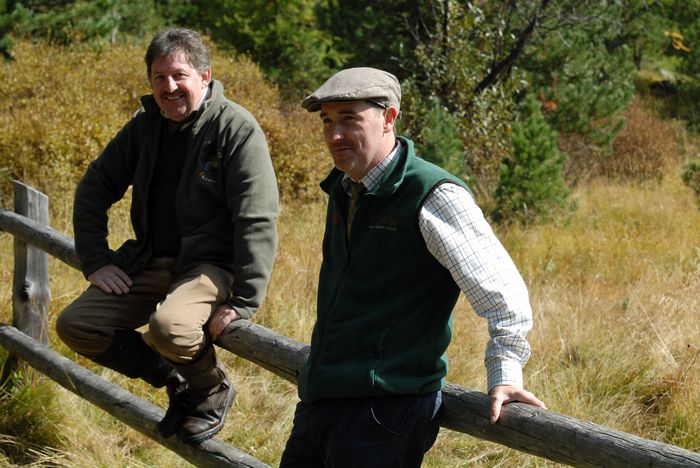 Ronny Farelly and Declan Boyle had already closing time and came down watching the spectacle on test n°1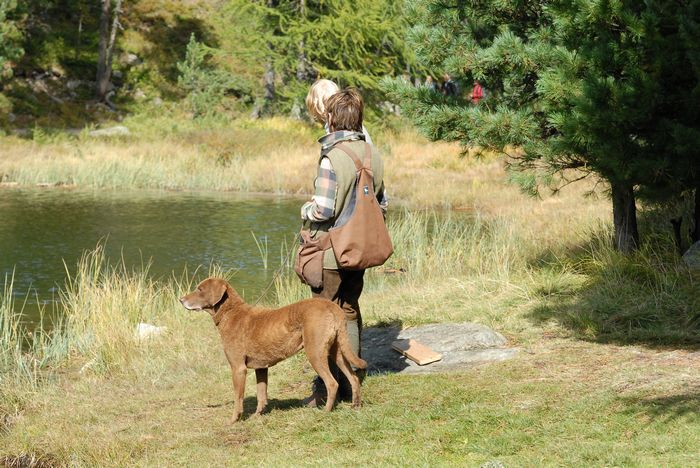 Mato also on test n°1: the open dogs had to cross the water, running up the hill searching for a blind, certainly without a shot-sign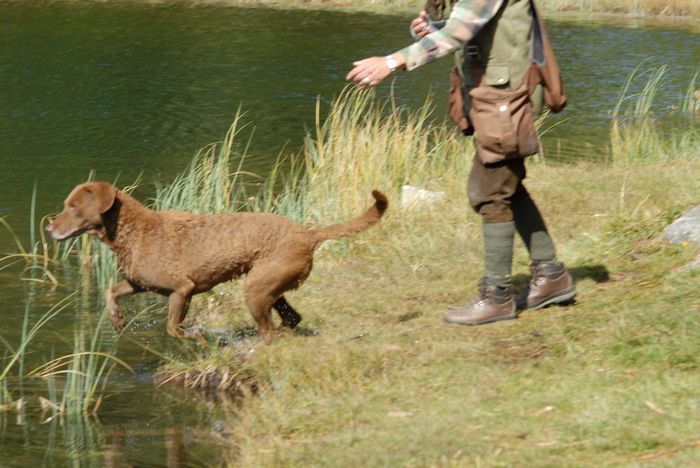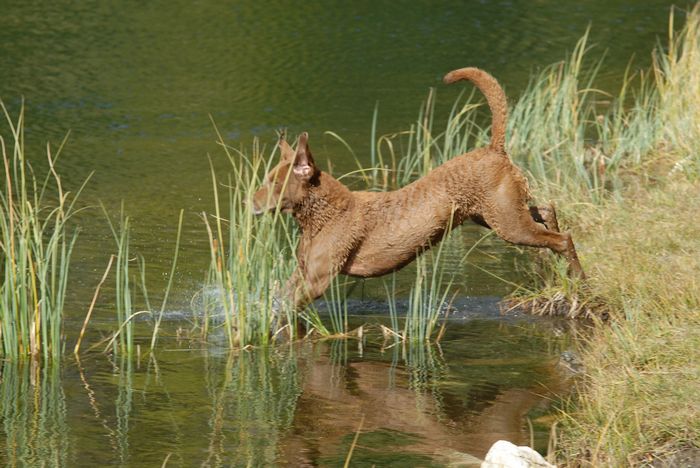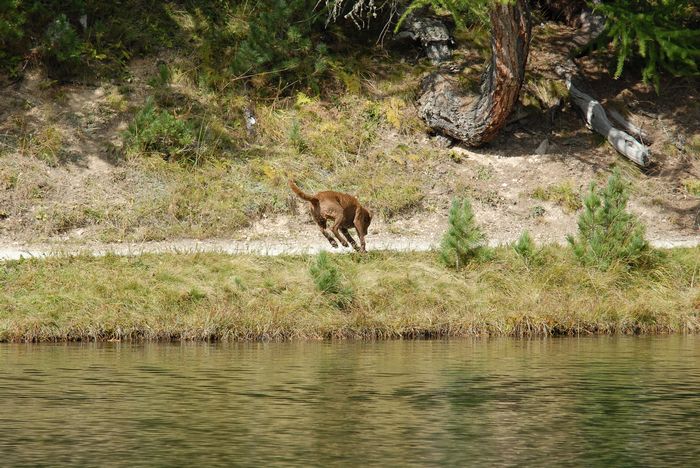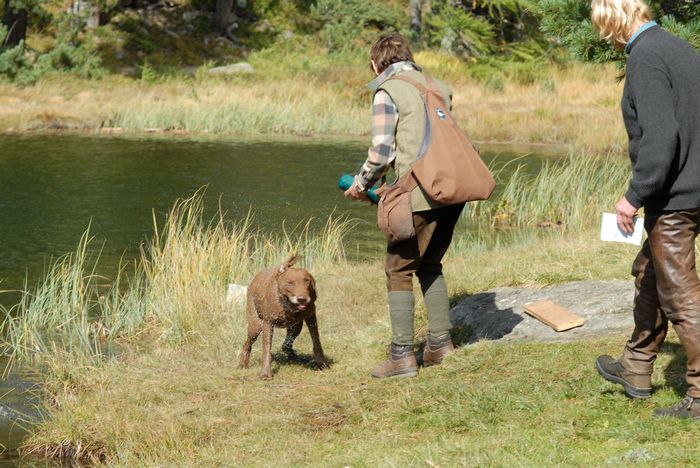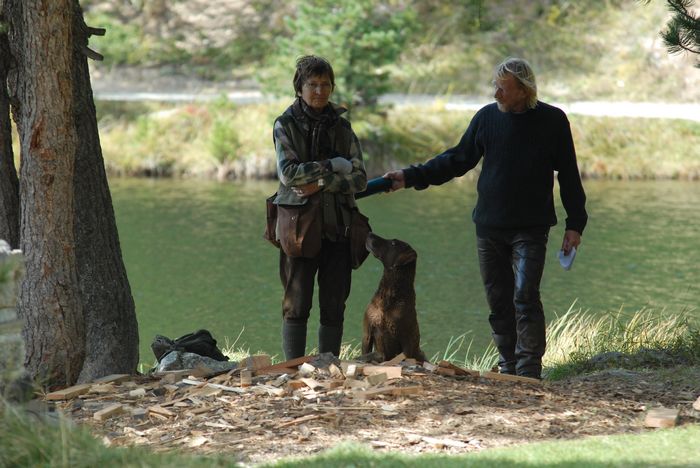 Afterwards a more or less hidden mark past the spectator's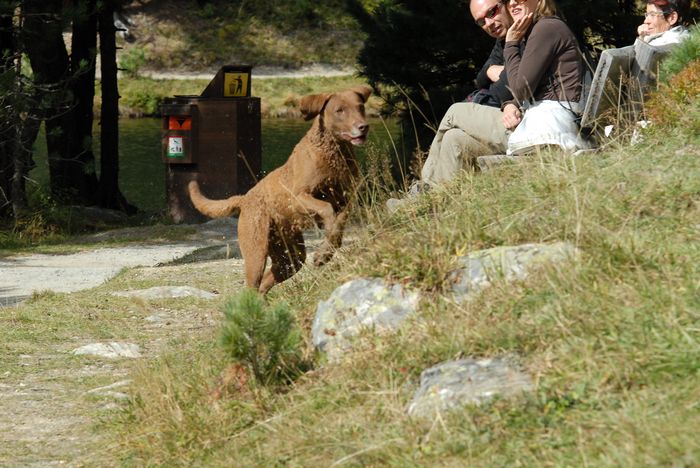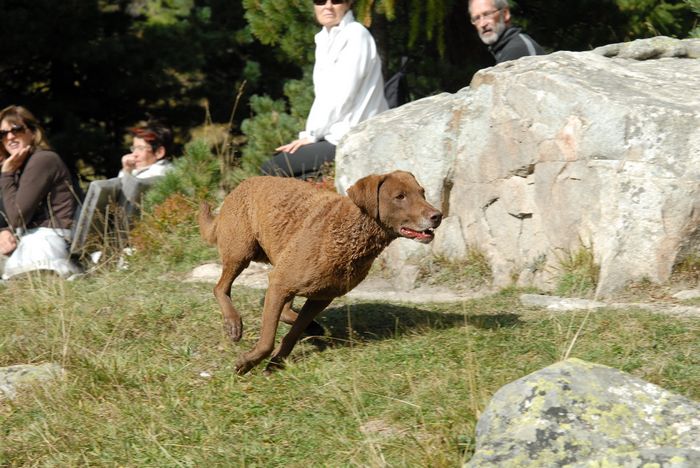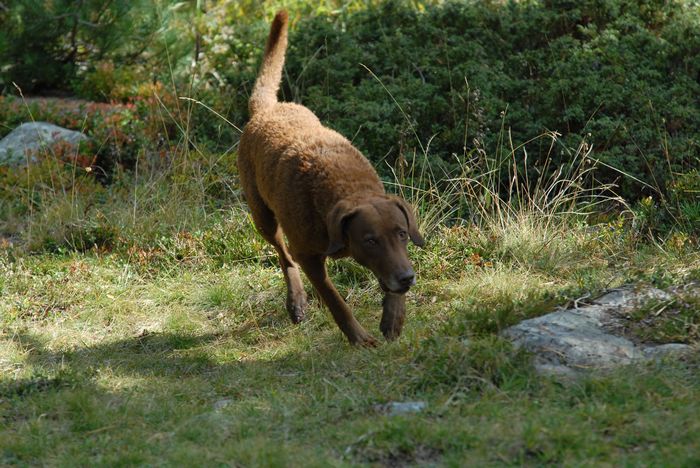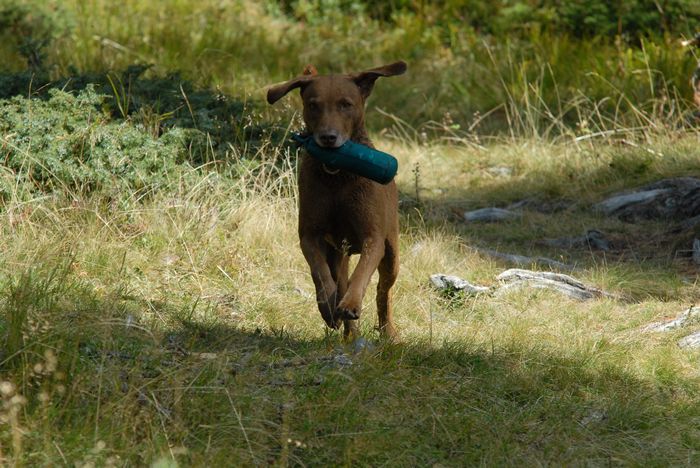 ---
DRC RETRIEVER SHOW D-WINNENDEN 15.09.2012

---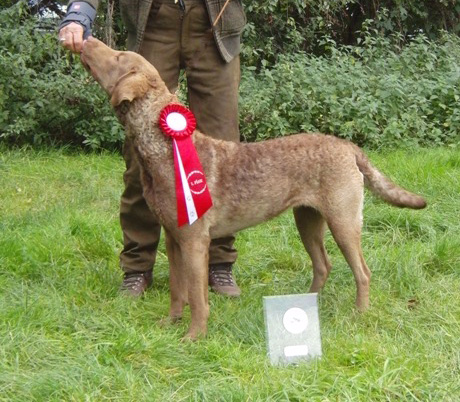 Gleam Junior Class 1st. exc. CAC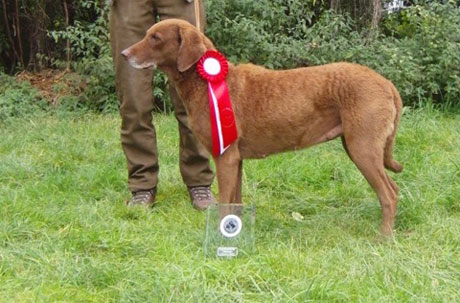 Mato Working Class 1st. exc. CAC / best bitch / BOS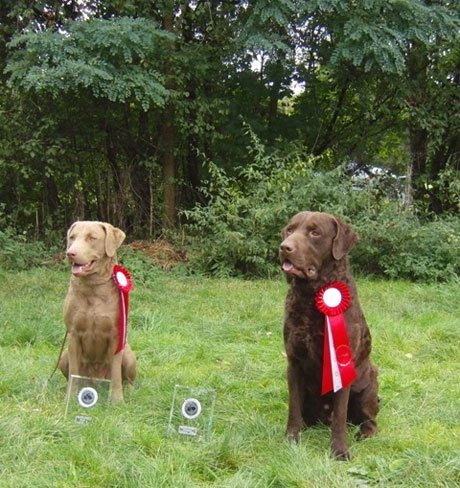 Cousins of Mato: Elakha's Beothuk and Elakhas Thandiswe; both earned the CAC in their classes
---
COLD GAME SWISS CLASSIC CH-S'CHANF 19.08.2012
Judges: G. Stephenson / N. Coates / M. Newsam all GB and G. Matter CH
Picture by Jacqueline Koch

---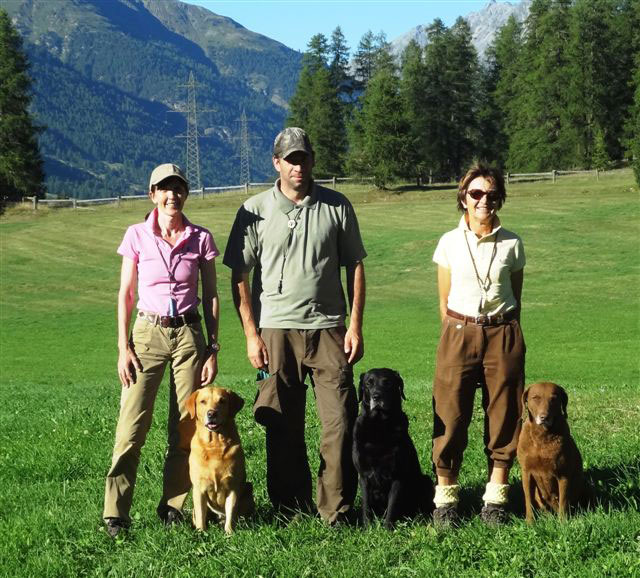 At the Cold Game Class B Mato showed up in great form.
There was a runoff for 3rd place and Mato took her chance and ended up on the distribution of trophies.
Anja Möller and "Bracken" (winner) / Andy Blockus and "Dunlin"(runner-up)
---
SUMMER HOLIDAYS WALES UK July 2012
---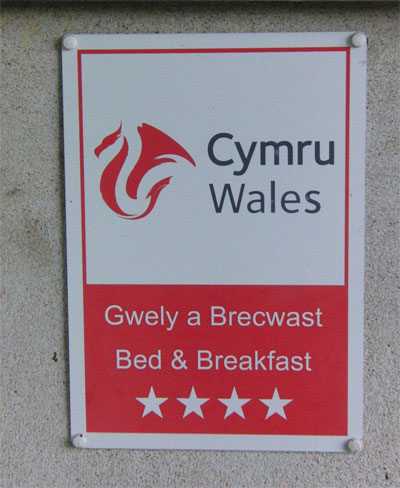 Unfortunately the CLA Game Fair at Belvoir Castle cancelled due to rain. (see www.cla.org.uk/gamefair2012)
Nevertheless we traveled to GB and spent unforgettable days in Wales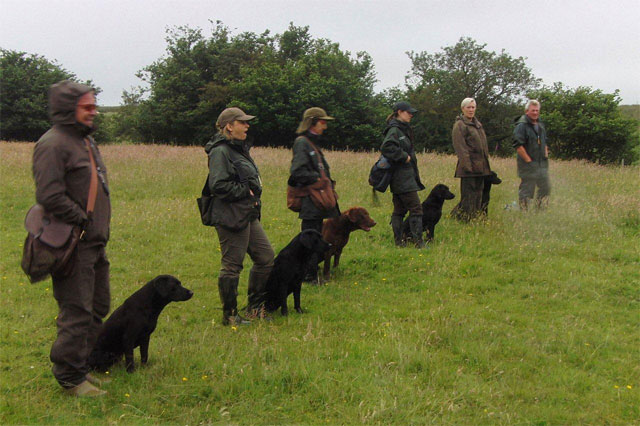 The grounds at the Bettinson's where rather wet and muddy but training days together with friends makes you forget the nasty English weather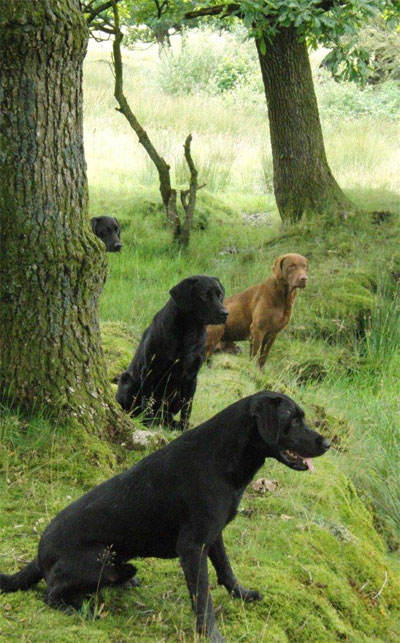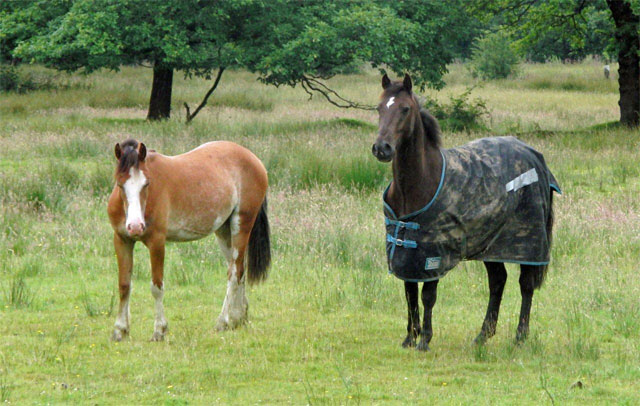 The horses couldn't care less about the Retriever running around on their territory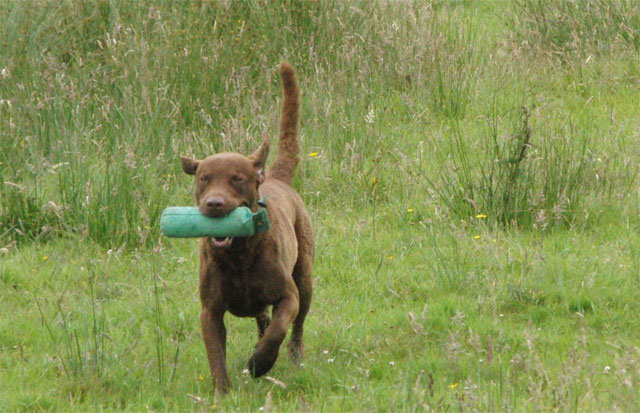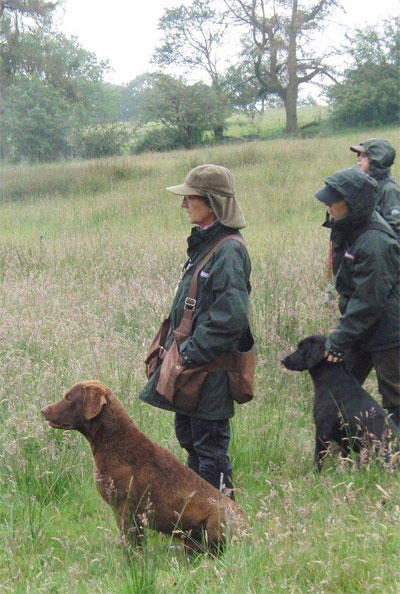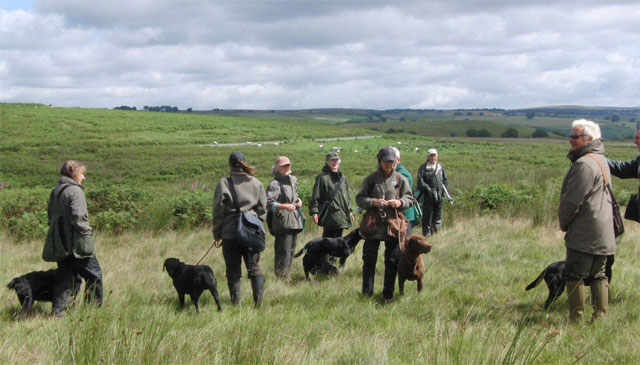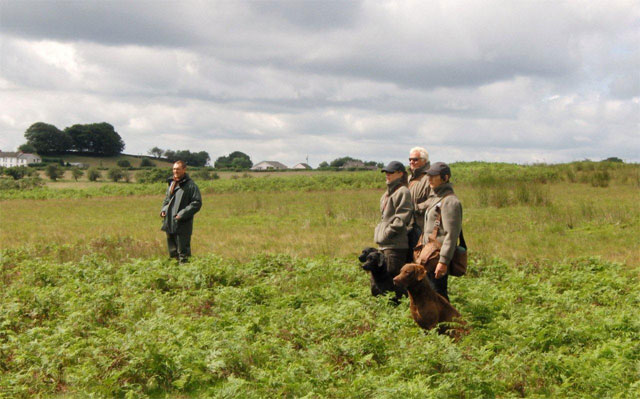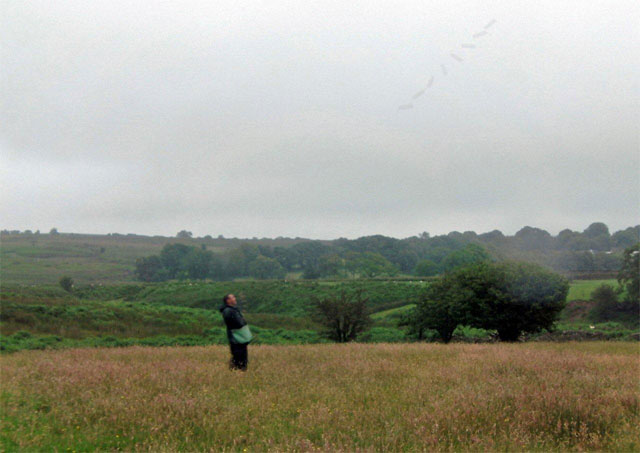 Watch carefully the sky and Jamie: he threw some magical dummy's, he couldn't believe it.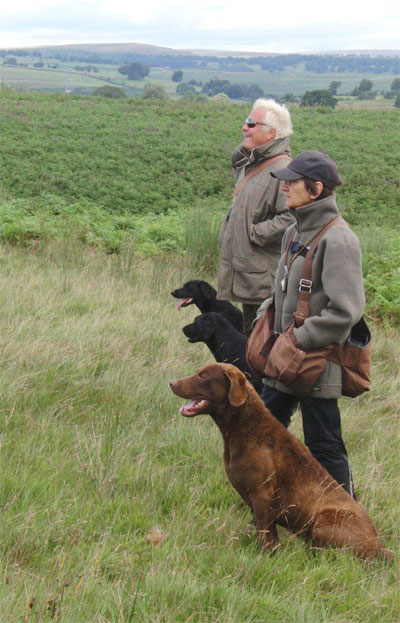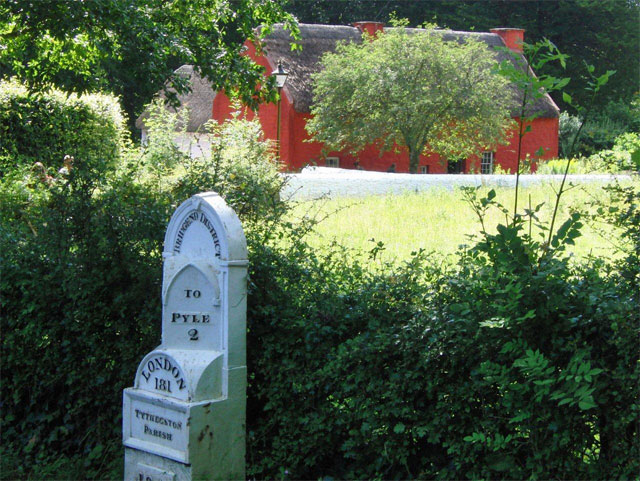 After three days of training we started the sightseeing trip thru Wales.
First we took a look at St Fagans National History Museum, an open-air museum. It shows how the people have lived and worked over centuries. Many of the buildings have been Re-built or Re-erected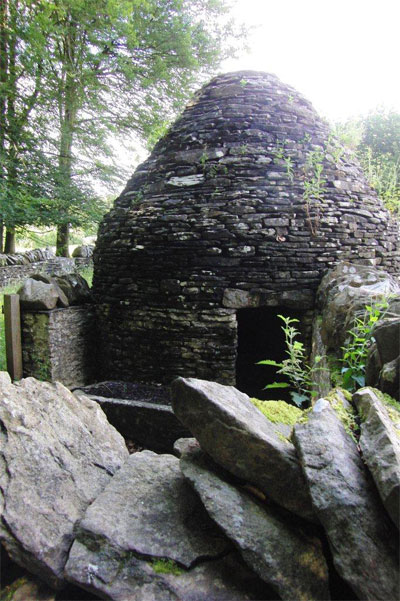 Circular pigsty; about 1800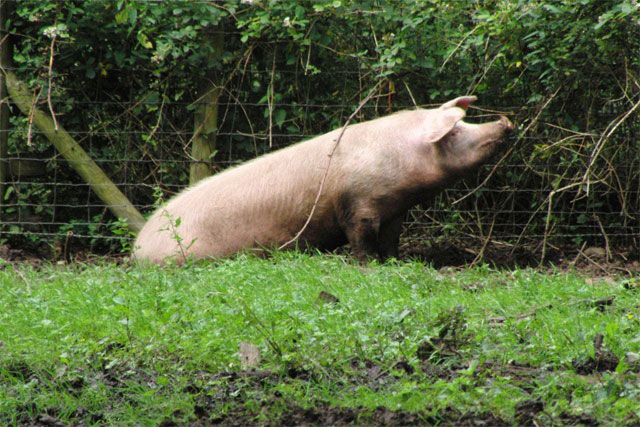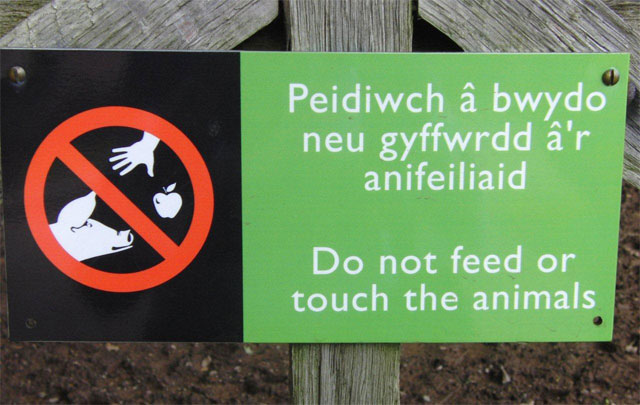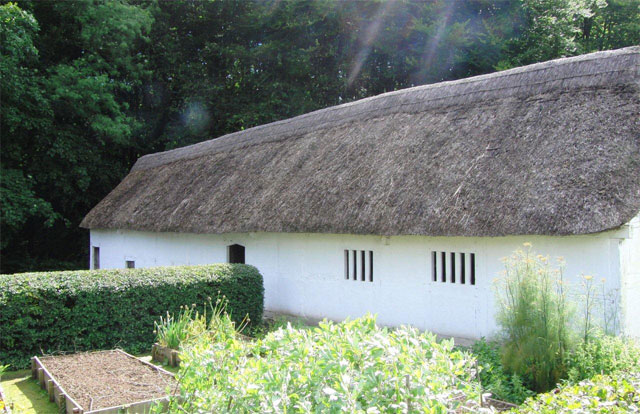 Typical of the better class farmhouse about 1508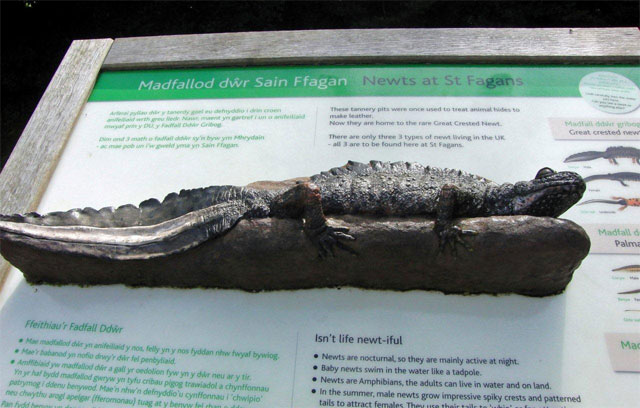 With a little bit of luck you can see the very rare tannery pits. The luck wasn't on our side.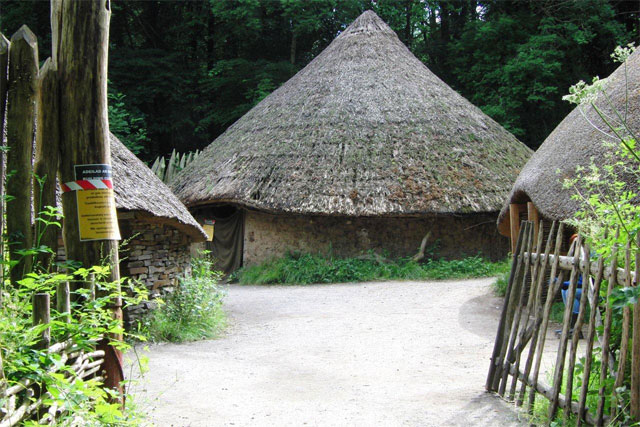 Celtic village Re-created 1992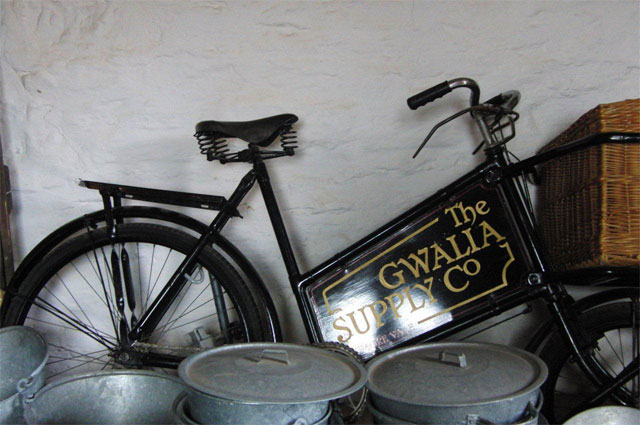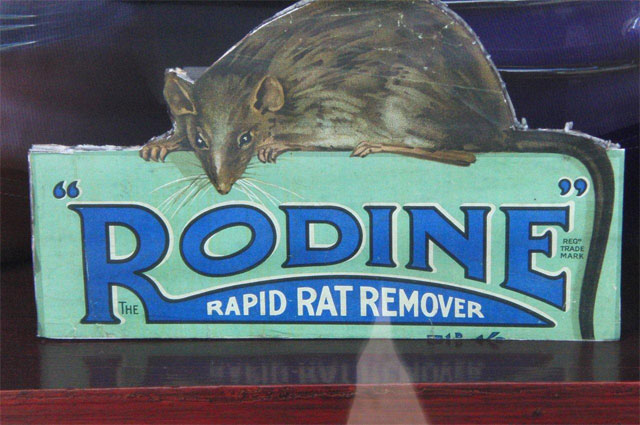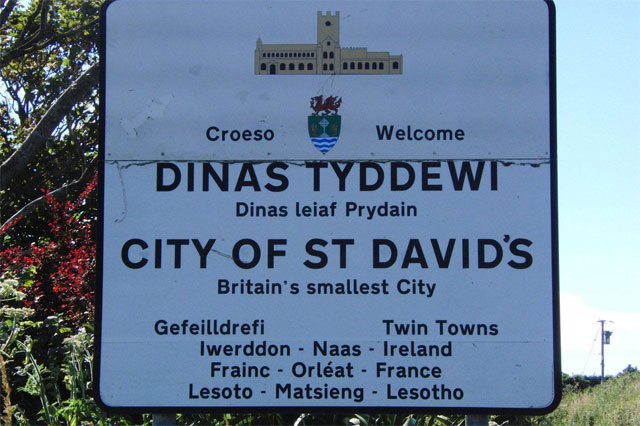 The beautiful town St Davids and its gorgeous Cathedral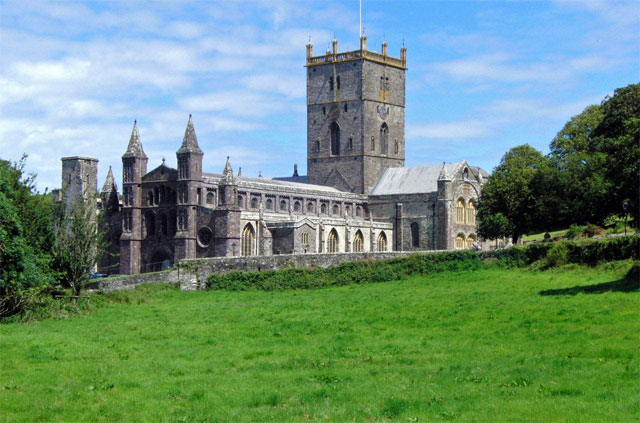 Part of the Cathedral is dating back to the 12th century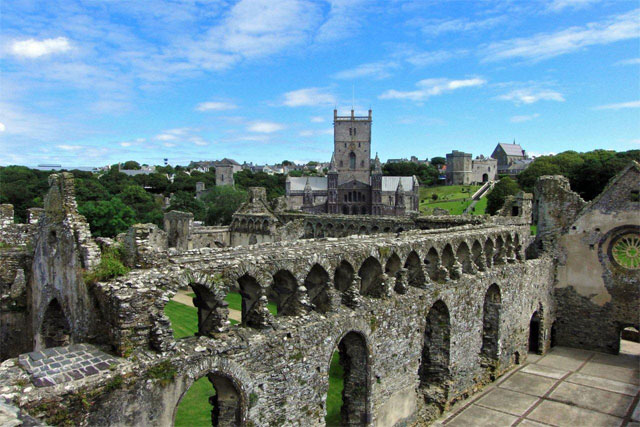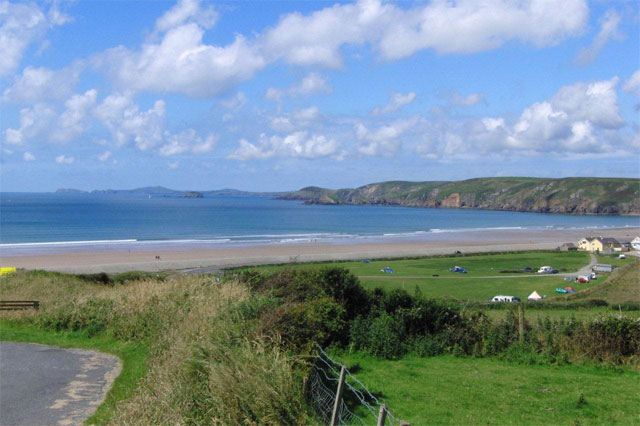 Wale's west coast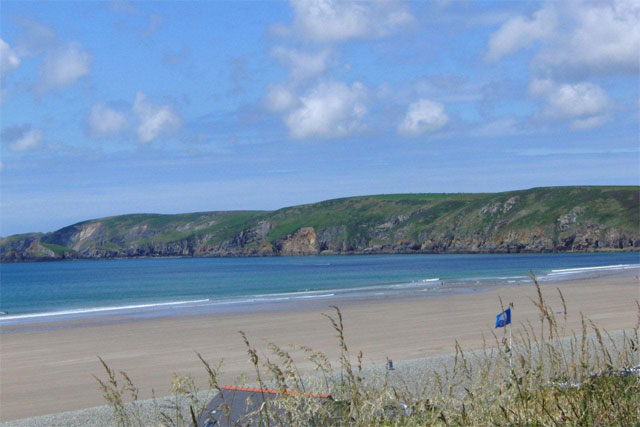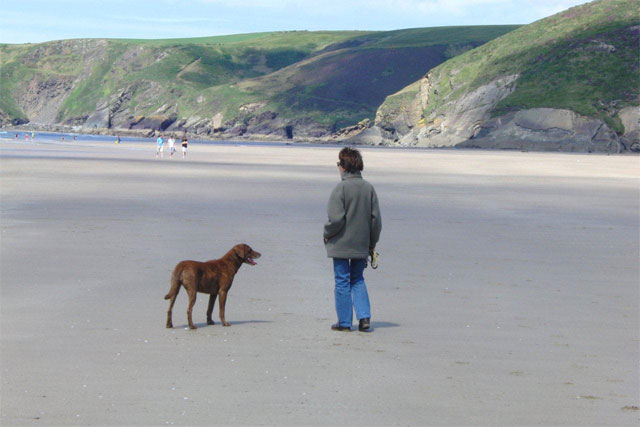 For me it seemed to be early spring but for the Wales guy's its summertime.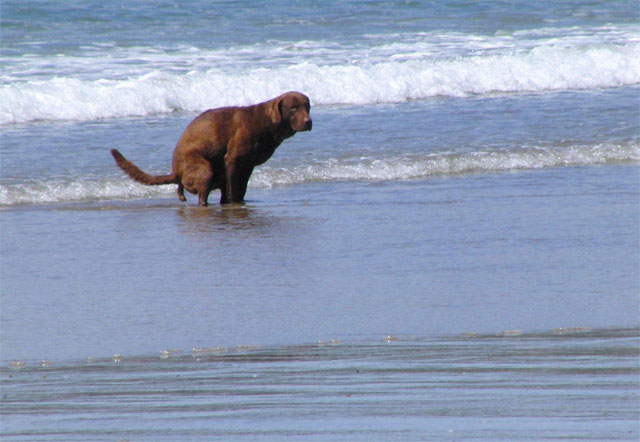 Water closets are definitely not a human invention.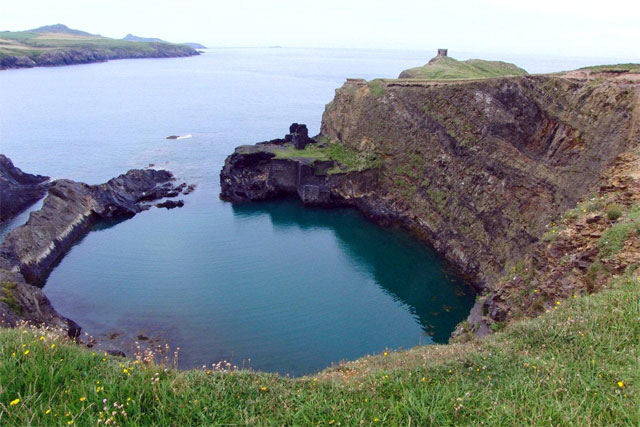 The blue lagoon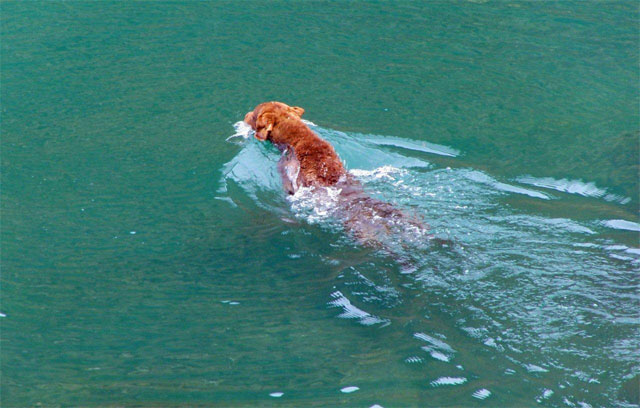 The water in the blue lagoon is really turquoise-blue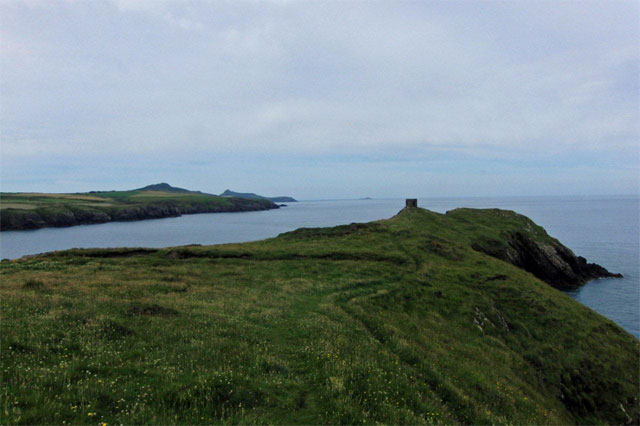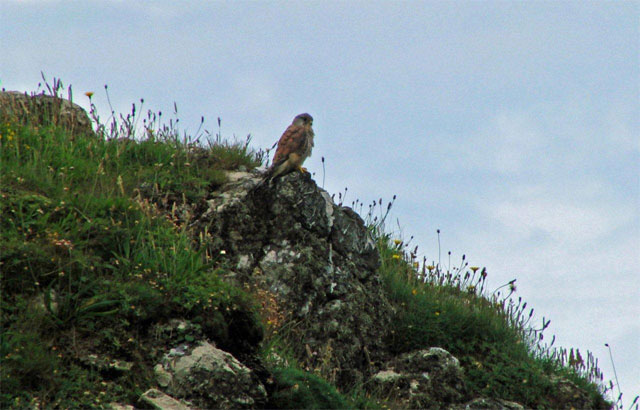 Where rabbits are, the falcon is not far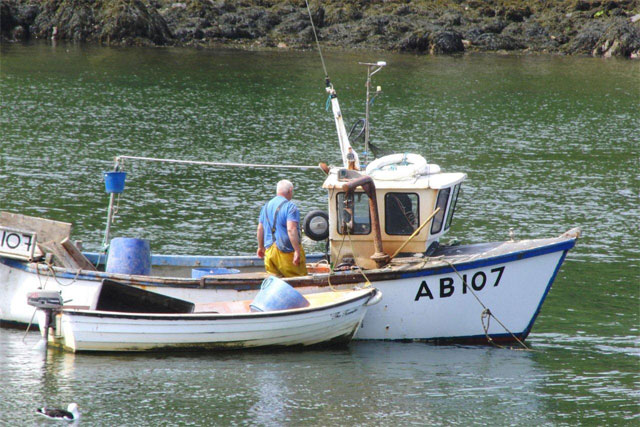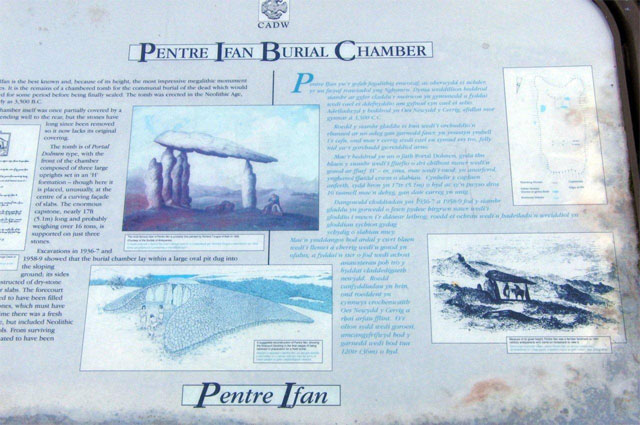 On Wale's west coast you can find several prehistoric graves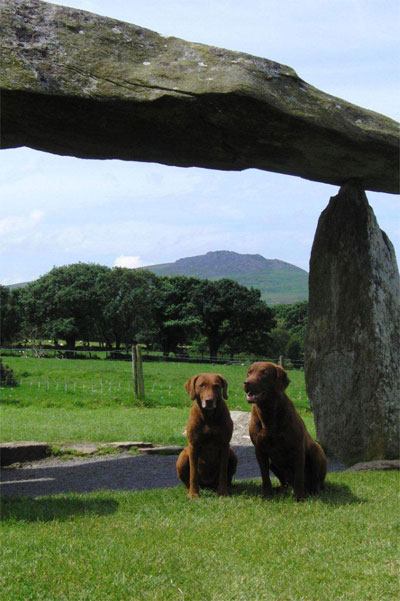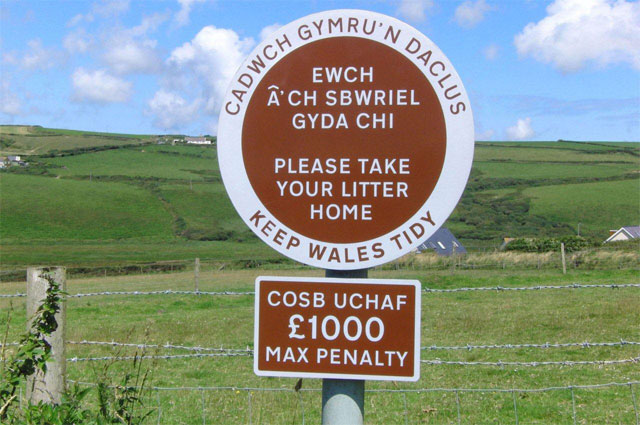 Of course we took our litter home but not to France.
---
WORKING TEST "MOUNTAIN TRIAL"
CH-SCHANGNAU July 7th 2012.

Photos by Christoph Gross
---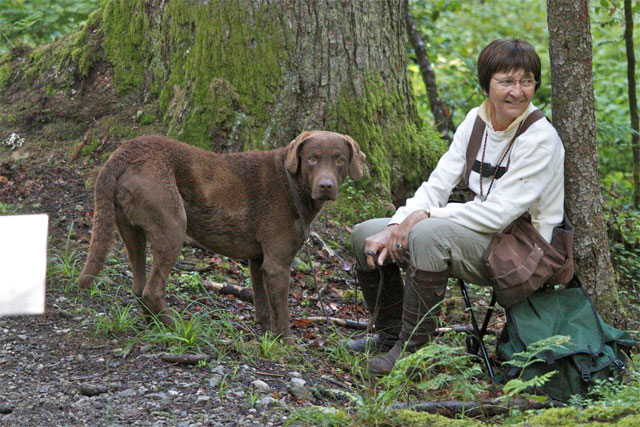 Schangnau is situated in the lovely Emmental.
In the Novice Class we had different grounds to work on, perfect weather, rather difficult, but fair test's and benevolent judges but: only 11 dogs out of 37 have been successful... Niyol was one of the lucky ones. He ended up on 5th place. I am very proud of him!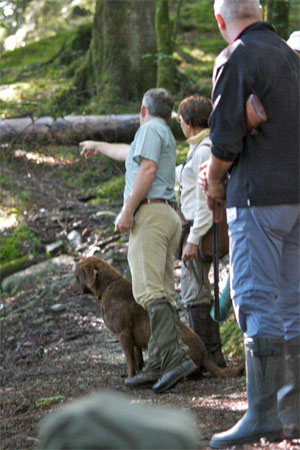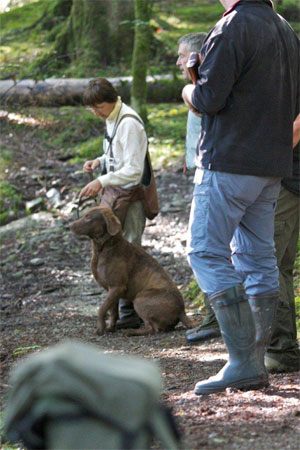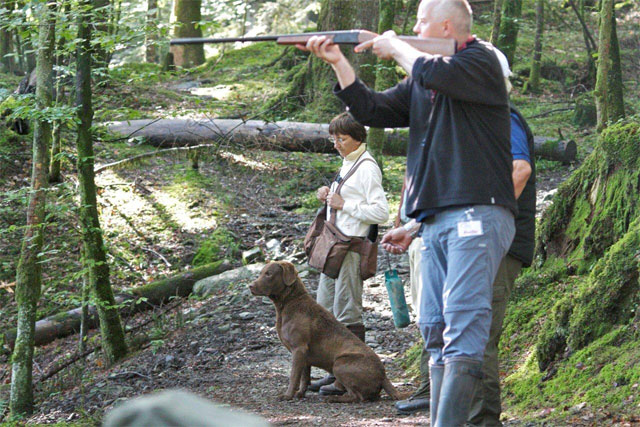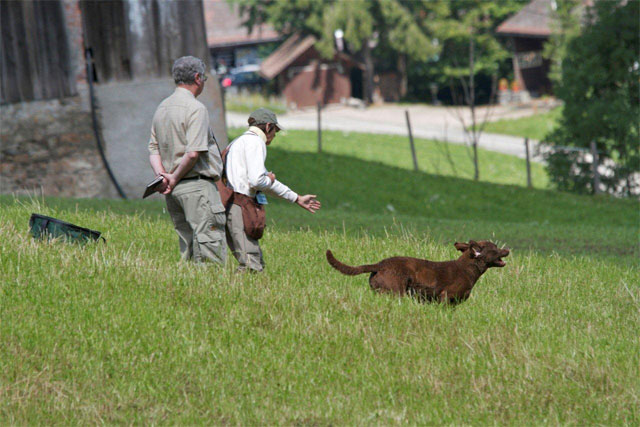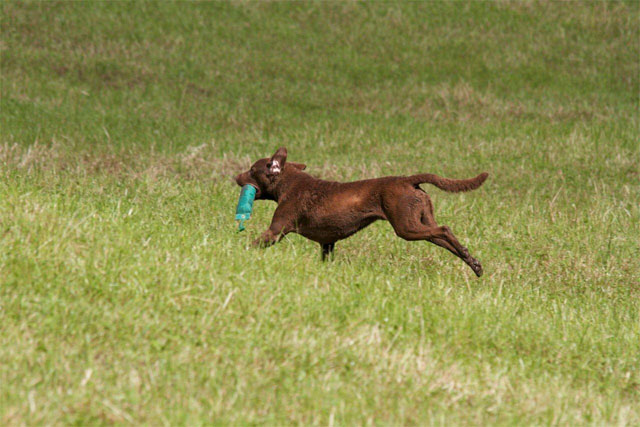 ---
WORKSHOP BETTINSON'S CH-BÜLACH JUNE 22. to 24.

Photos by: Stefan Smolcic
---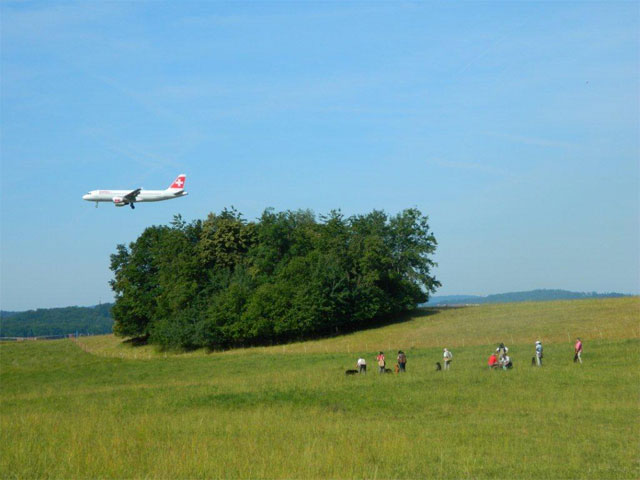 Once more Bettinson's three day workshop in Bülach. Lots to learn for dogs and handlers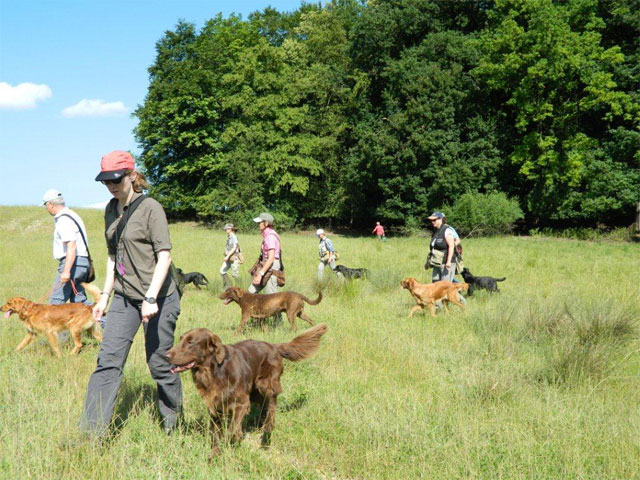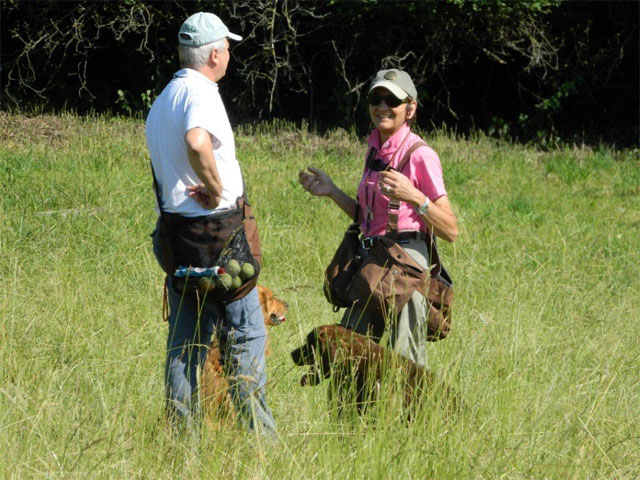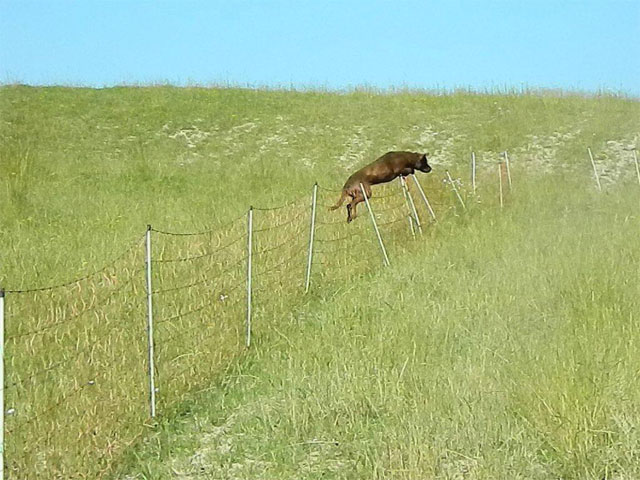 Niyol over the fence like an eventing horse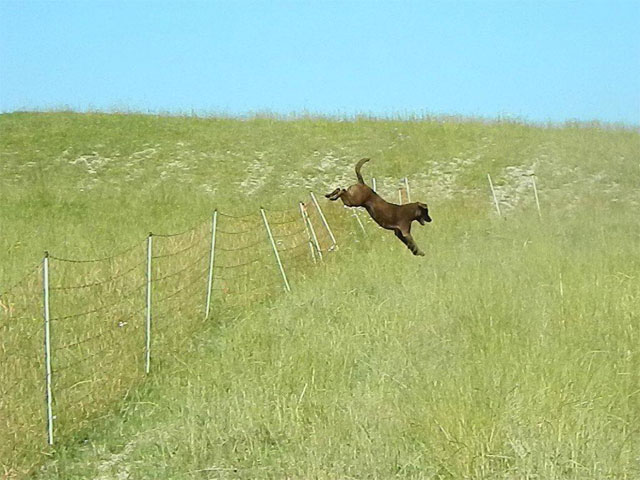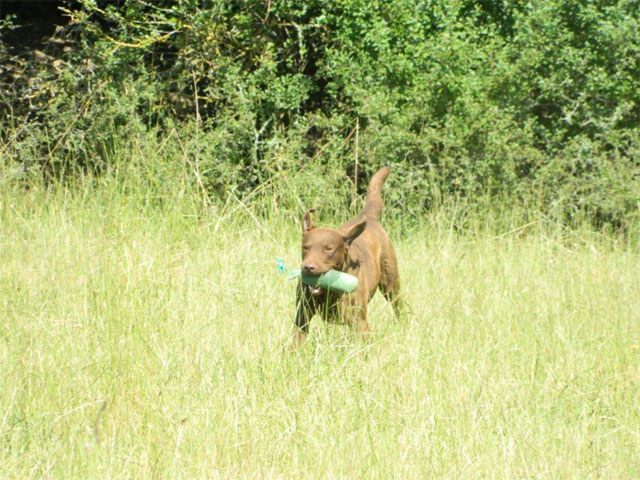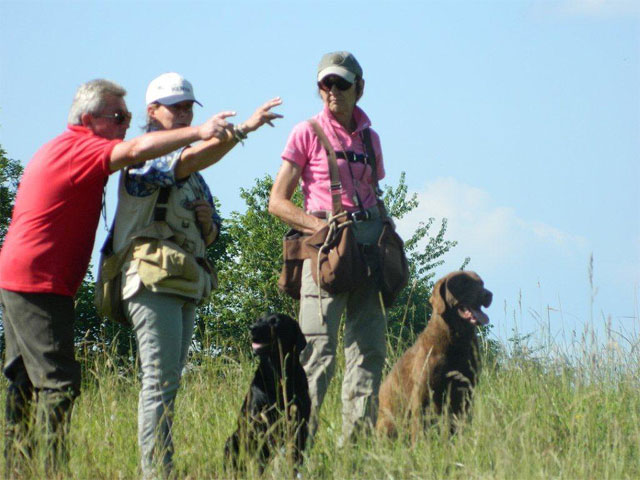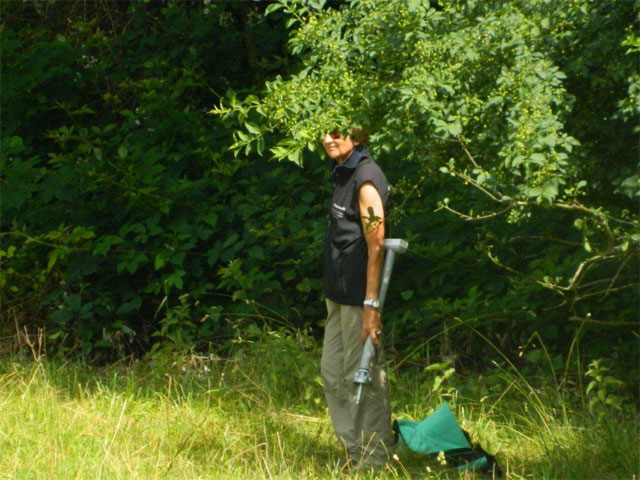 On Sunday I changed the game and served as a helper. In fact you can learn a lot too, if you watch carefully!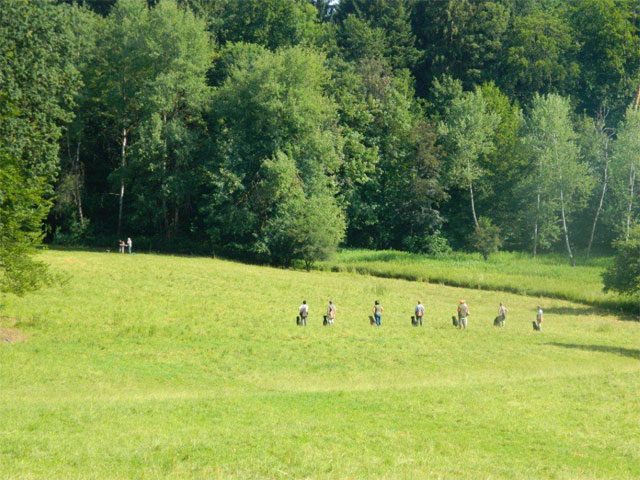 ---
WTA FINAL F-COMBRIMONT 16./17. June 2012

Photos by: F. Glory
---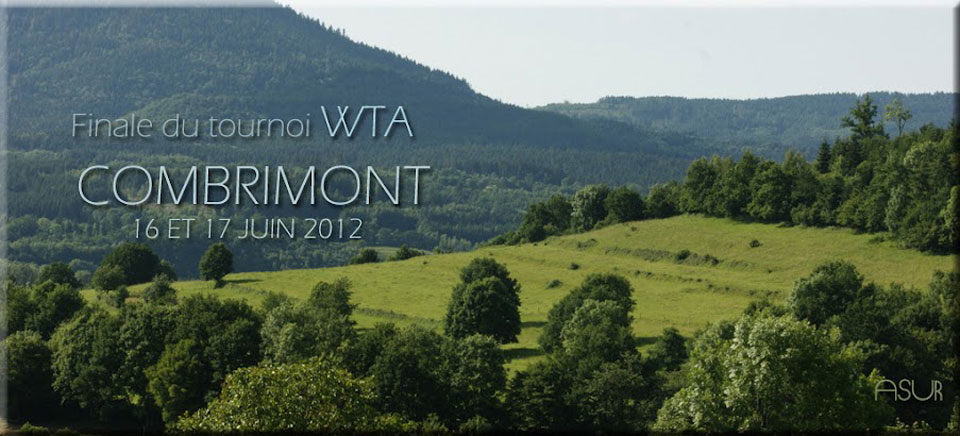 This Working Test was a two day event with a final score after the second day.
The tests where very fastidious and the judges weren't easy to satisfy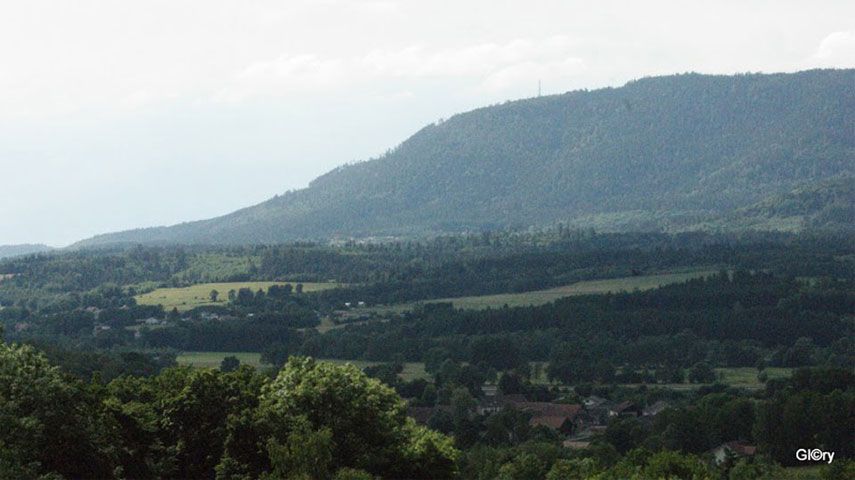 The Vosges Mountains. Isn't it a beautiful area!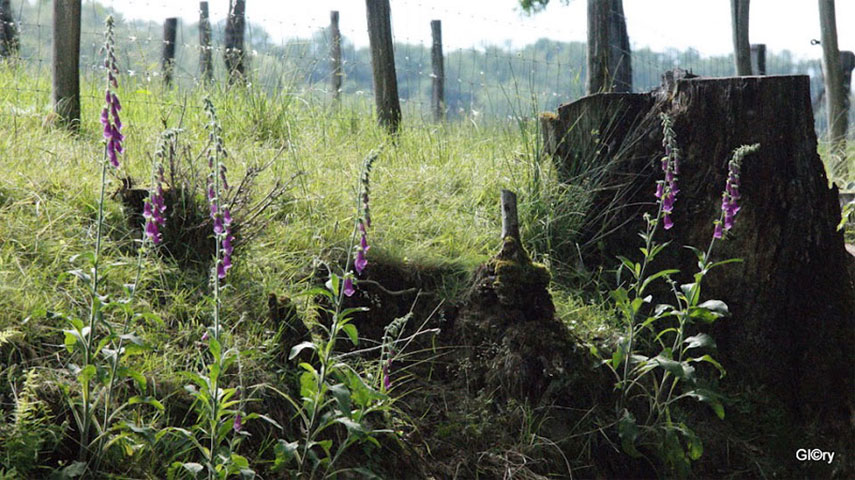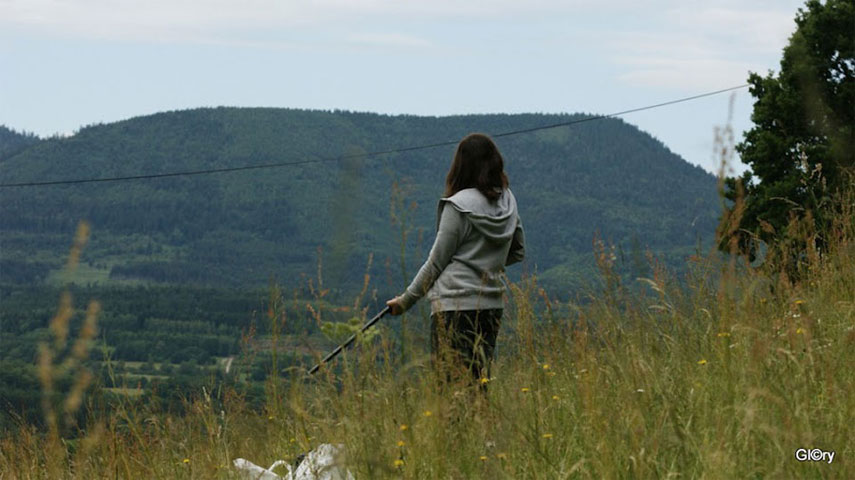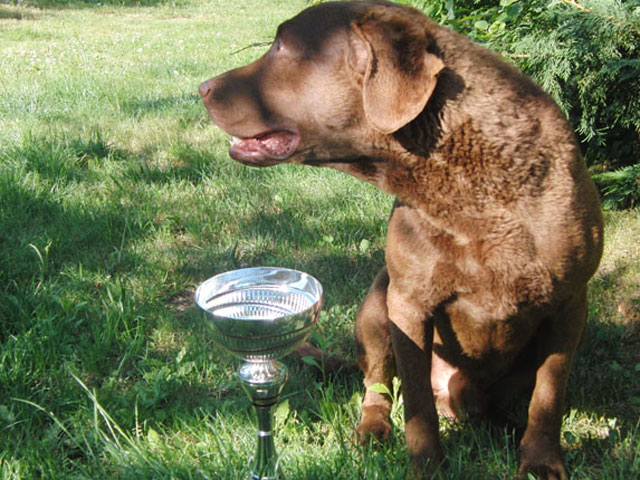 Niyol was the winning dog of the Initiation (Novice) class. Only 9 out of 24 dogs passed successfully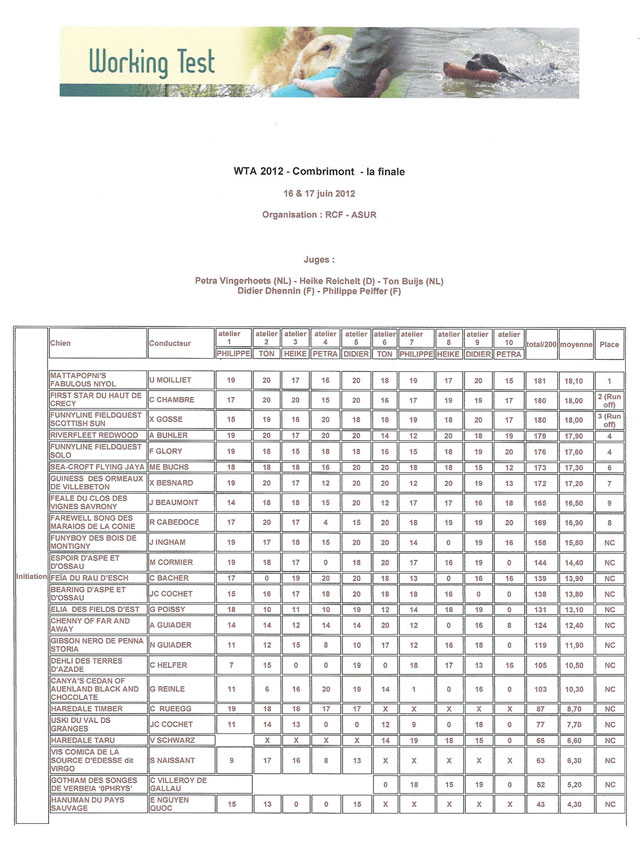 Instead of photos "Niyol in action" the official result list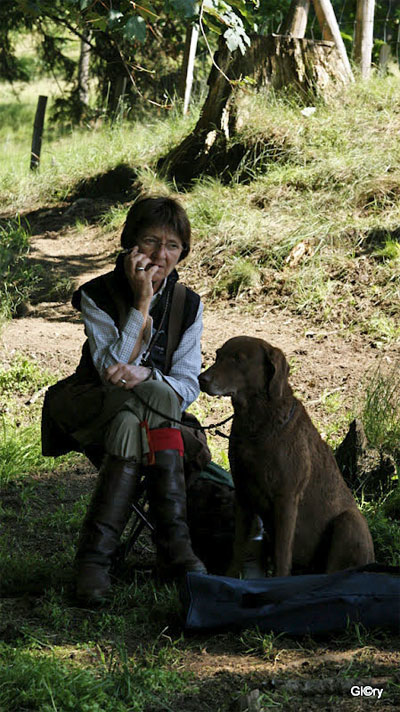 Mato, Open class. Actually she worked very well but there was real bad handling on my side...
Therefore: Out of 20 dogs 8 passed and she was classified 8th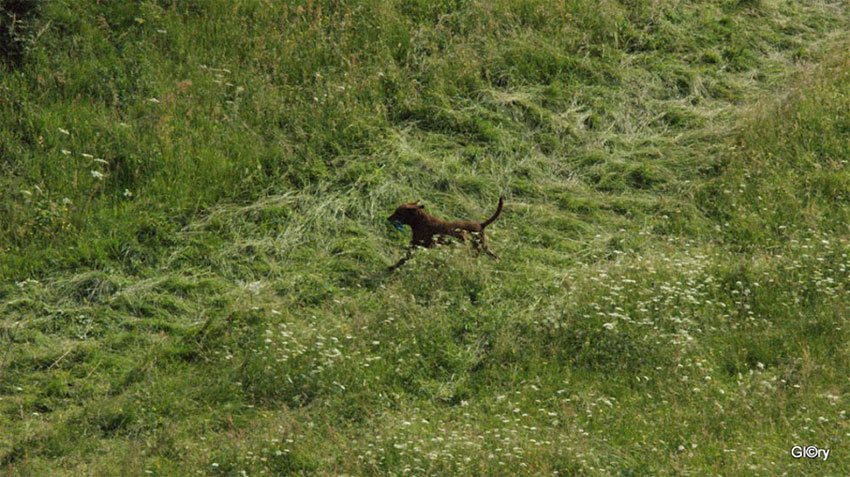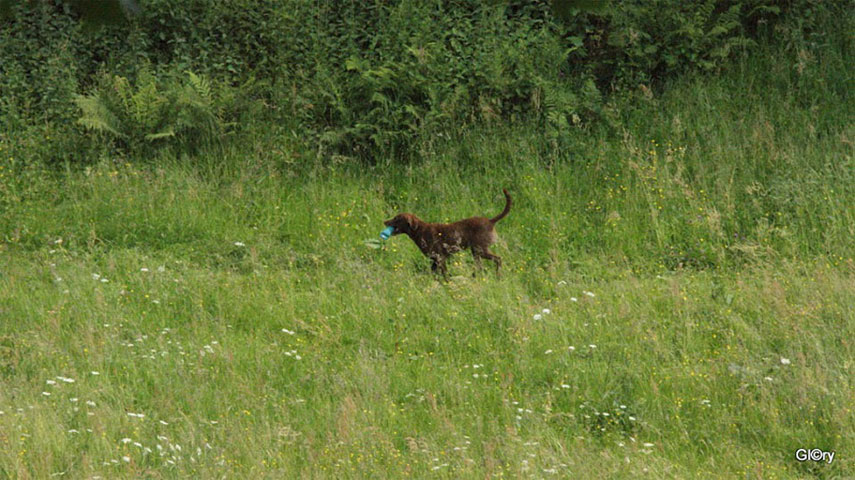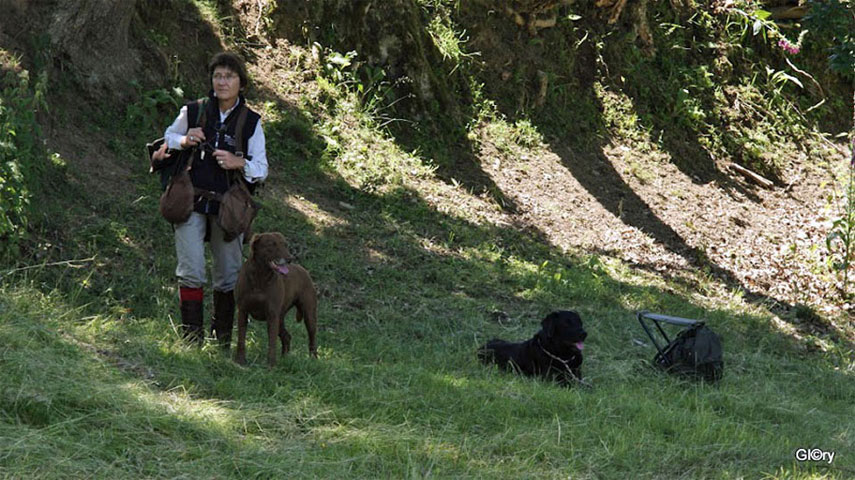 Walking on towards the last test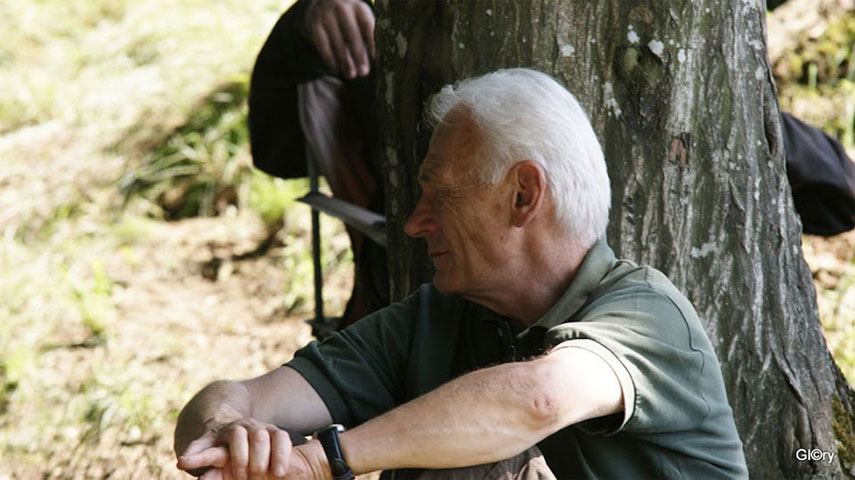 Guy looked at my bad handling very suspicious but: "silence is golden and speech is silver"...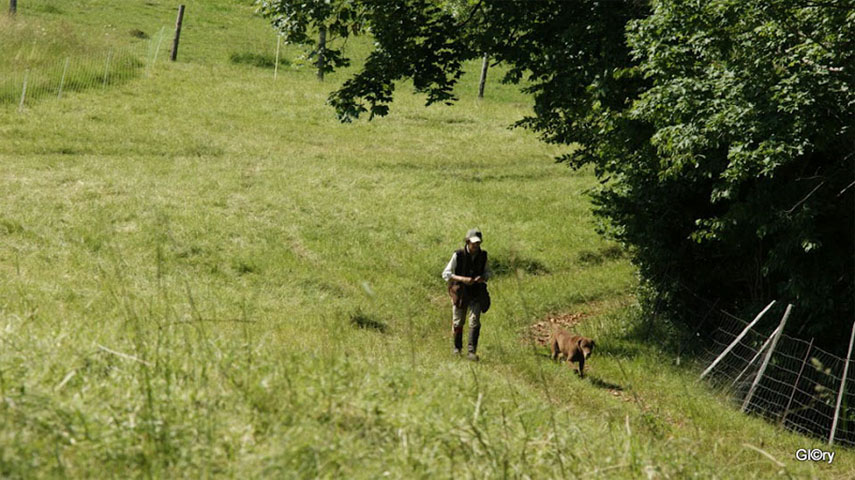 All done, let's go home and relax!
---
CHARITY WORKING TEST WINDSOR (GB) April 7th 2012

Judges: Mike Tallamy, Phil Bruton, Robin Watson, Phil Allen, John Stubbs and Mark Bettinson
---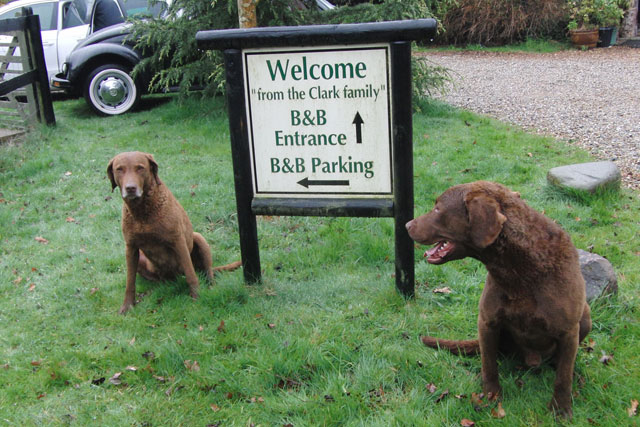 Once again, the B&B's in good old England are just fantastic!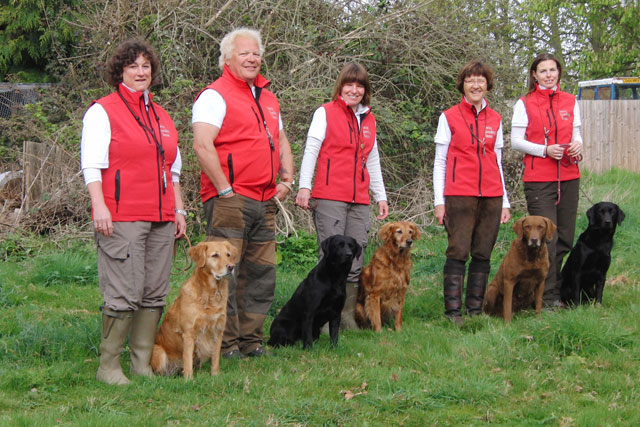 The Swiss Team: Heidrun Keen and Pipi, Steve Grütter (Captain) and Benny, Christine Roth and Lara, me and Mato, Jérémie Gueneau and Chudley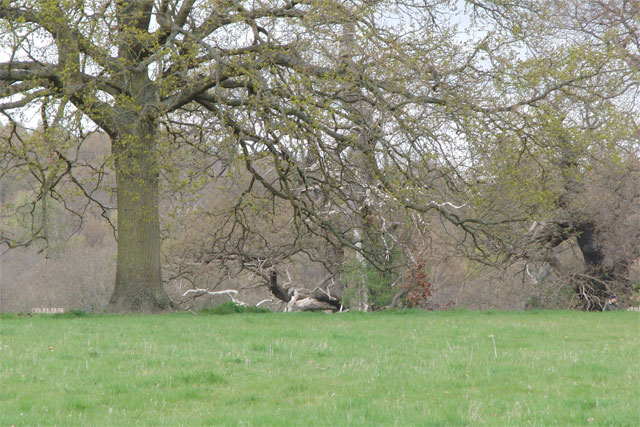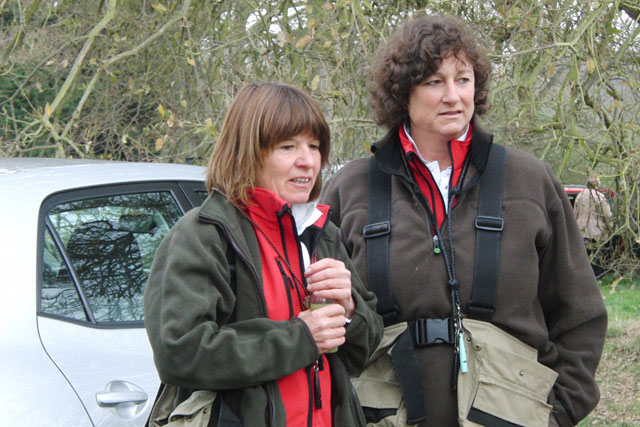 It seems that Christine and Heidrun are rather suspicious...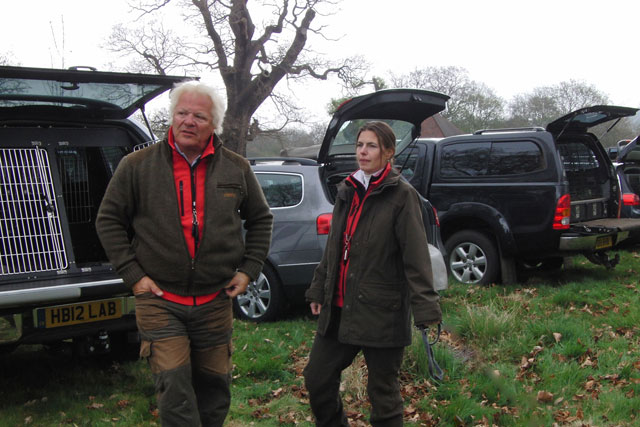 ...and the faces of Steve an Jérémie quite tense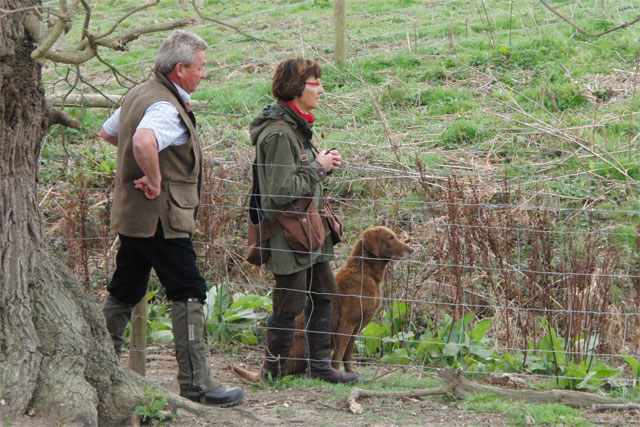 Test N° 4: a long Mark diagonal over a ditch and Mato couldn't do any better; 20 points out of 20 :)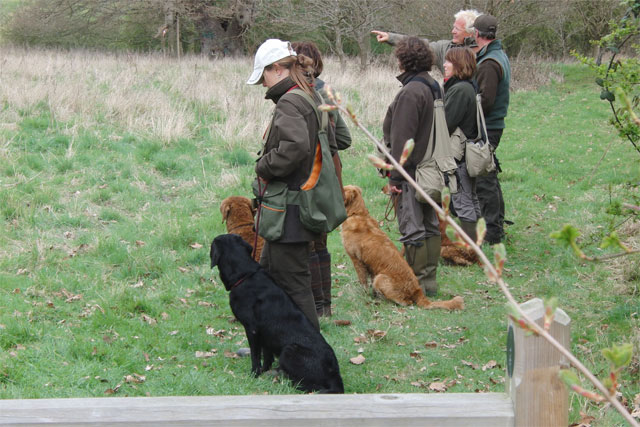 Test N° 2: each dog had to work a rather long Blind without a shot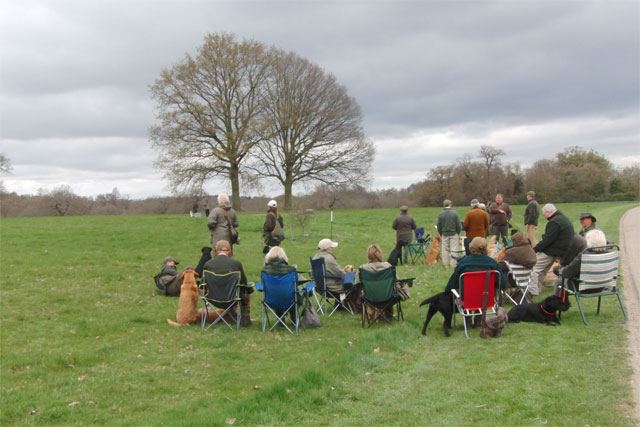 Test N° 1: waiting area; a long double Mark in the open field;
Mato did excellent on the first Mark but the second one wasn't as good :(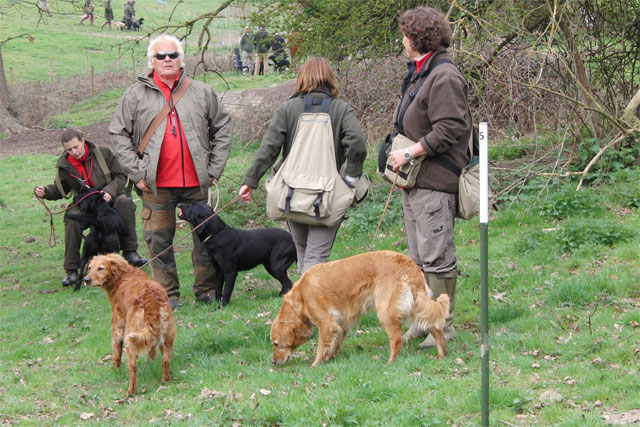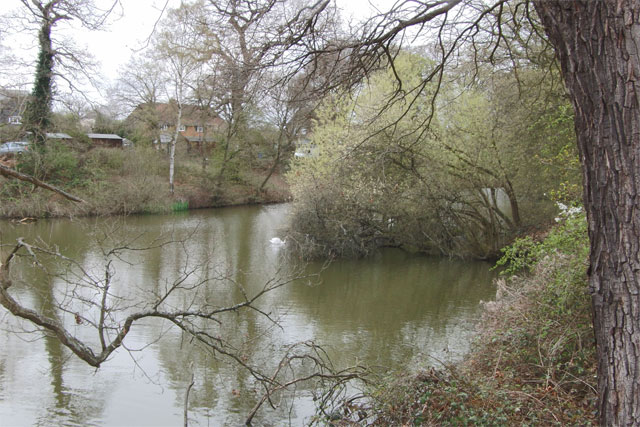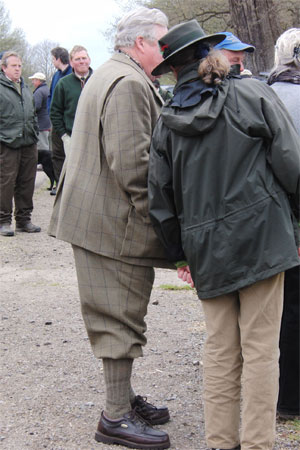 This gentlemen dressed very British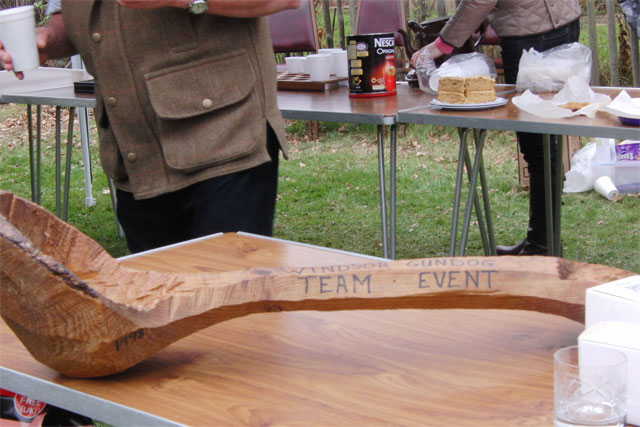 This wooden ladle was the award for the last qualified team meaning they better do the cooking instead of handling dogs...
Real British humor!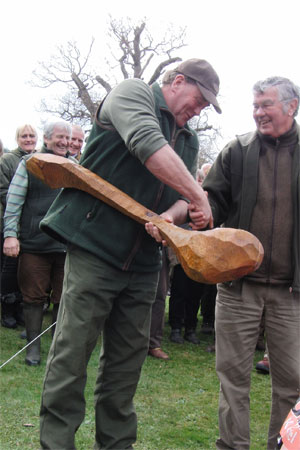 The captain of the awarded team took the challenge trophy with a big smile and so did everybody else.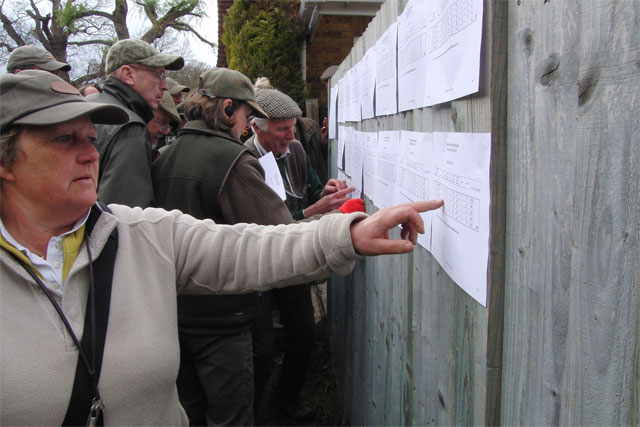 Big crowd in front of the result lists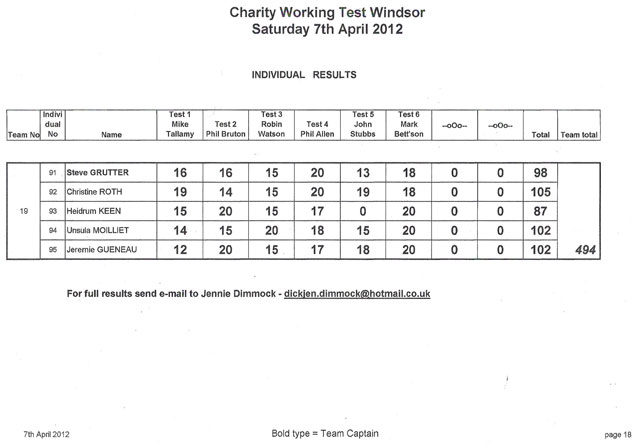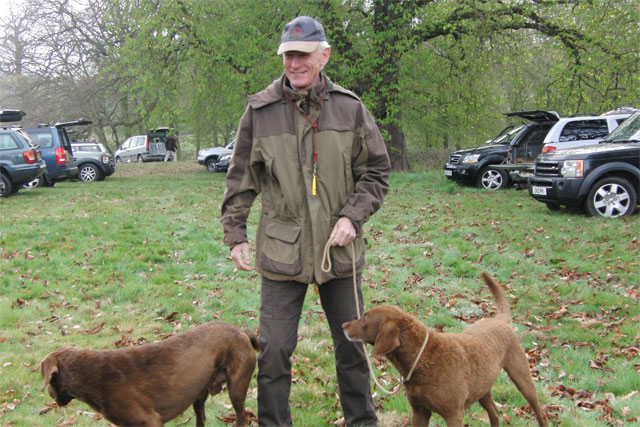 Also Guy enjoyed supporting our team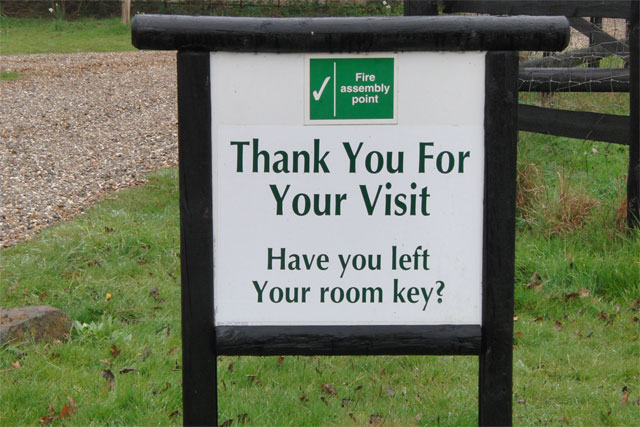 Yes, of course we left the keys!
---
WT MEIENRIED (CH) 03./04. April 2012
Single and Team event
---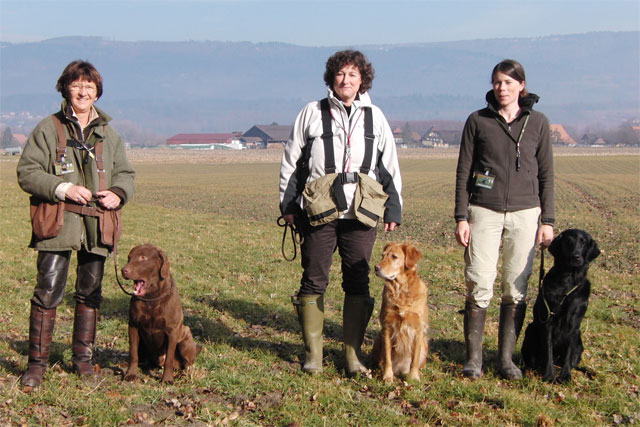 The genuine dream team!
Heidrun and Pipilotta, Rahel and Miss Moneypenny, me and Niyol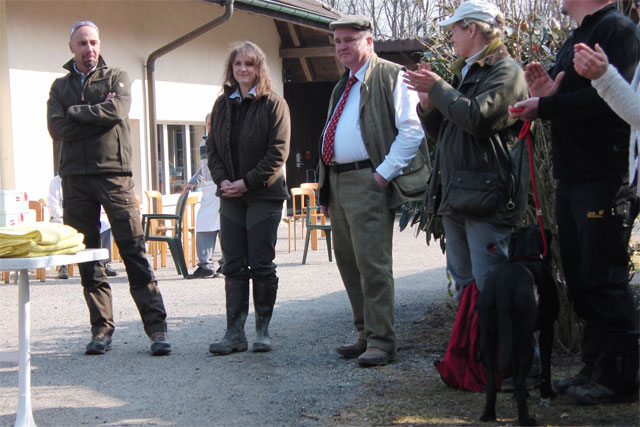 The judges came from Austria: Mr. S. Hochreiter; Mrs. S. Horvarth; Mr. H. Deutinger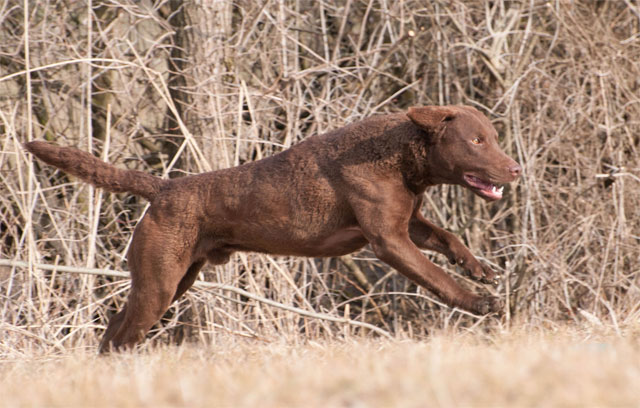 Photo by Yvonne Jaussi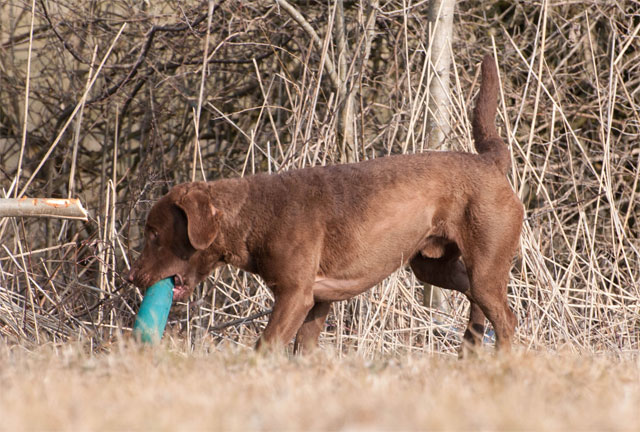 Photo by Yvonne Jaussi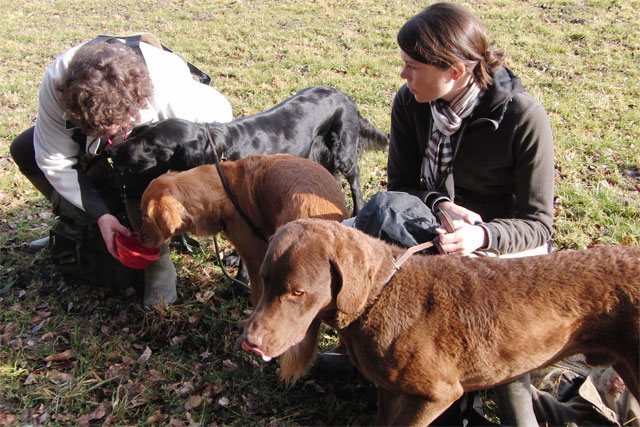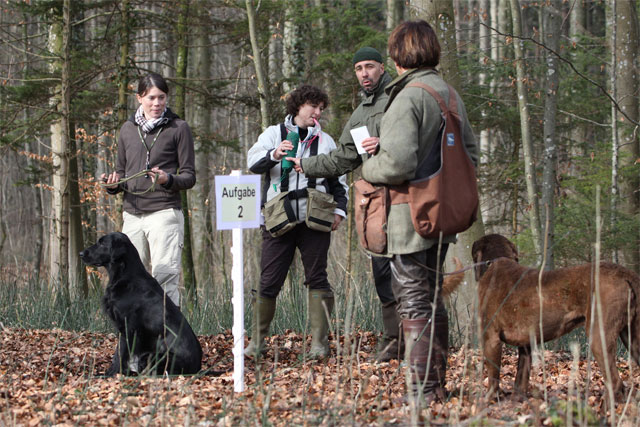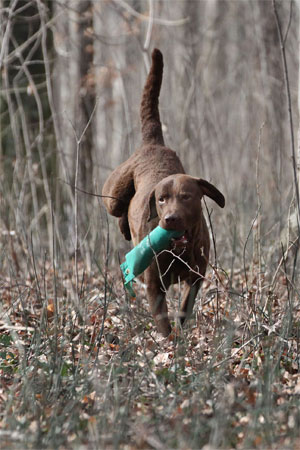 Photo by Beatrice Müller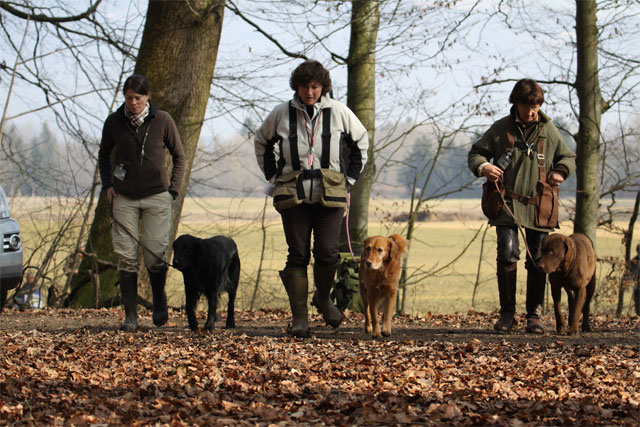 At the end our team was placed 6th out of 20; not bad at all :)
(Single event: Niyol obtained the qualification "good")
Photo by Beatrice Müller
---
FIELD TRIAL CLASSICS
---
One of my friends, J.M. Wurtz did send me those lovely nostalgic FT pictures.
Enjoy!