Jane Wells Sunshine Reggae "Sunny" x Italian Show Champion Mattaponi's Nokomis JAS/R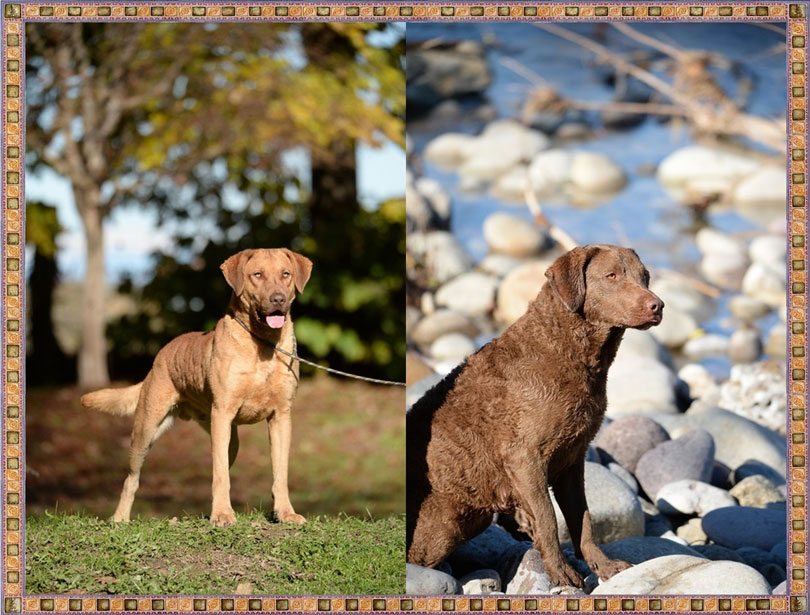 If you have any questions feel free asking me
One male is still available
I am really happy about this litter, I'll definitely will keep a puppy!
*
Wir haben Welpen
Bitte kontaktiert mich für allfällige Fragen
Ein Rüde ist noch verfügbar
*
Nous avons des chiots.
Si vous avez des questions contactez-moi
Un mâle est encore disponible
*
Abbiamo dei cuccioli. Nel caso delle domande contattatemi
Un maschietto è ancora disponibile
---
NEWS FROM THE NURSERY April - May 2023
---
Noko's gang is doing great and all develop very well and start exploring the world. Each puppy shows its one personality, it's really fun watching them growing J Soon they are ready to leave for their new homes…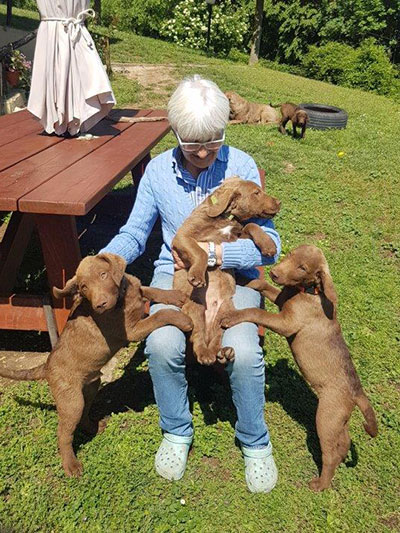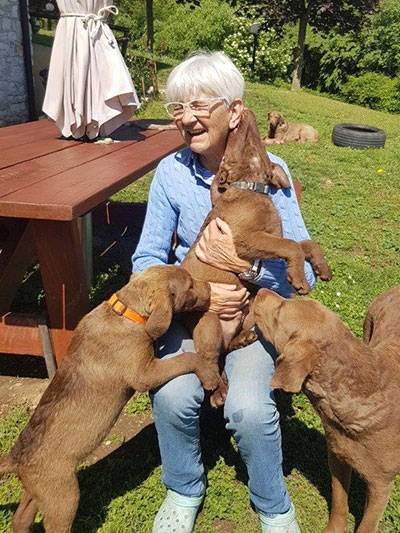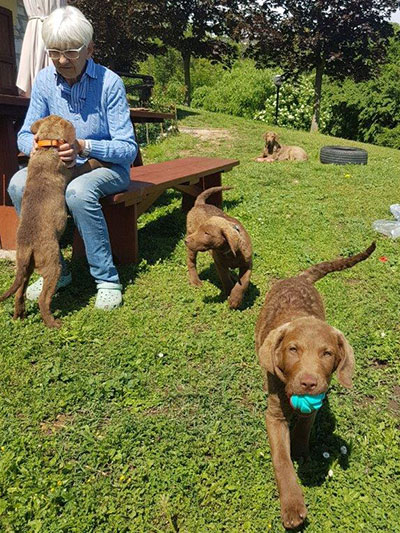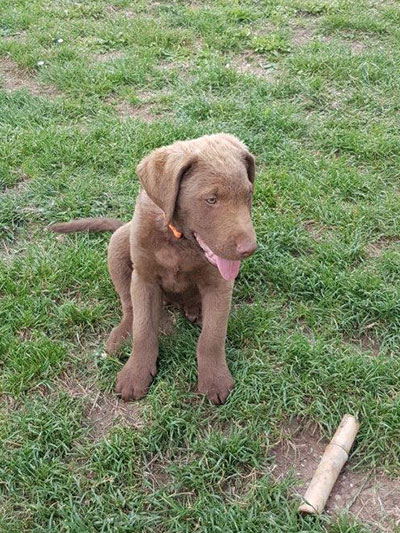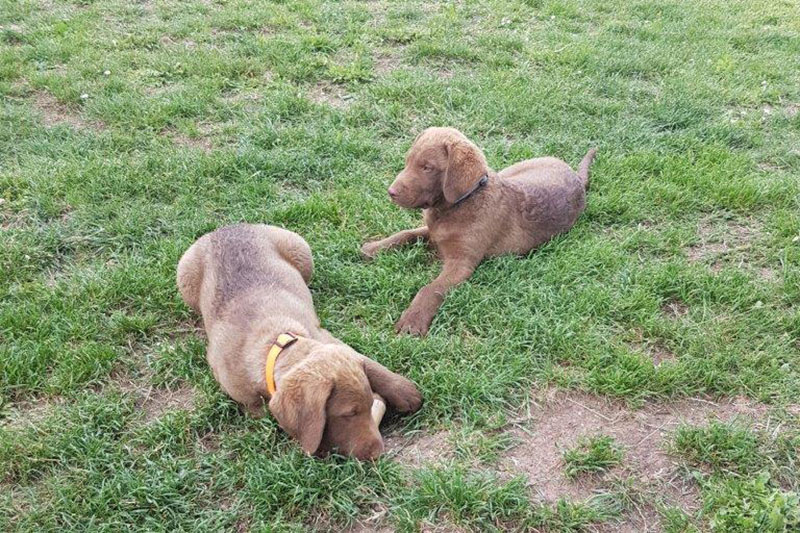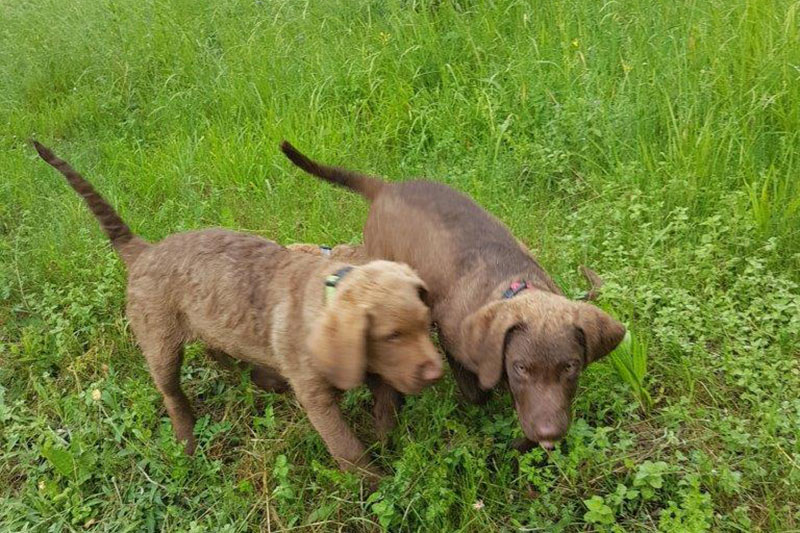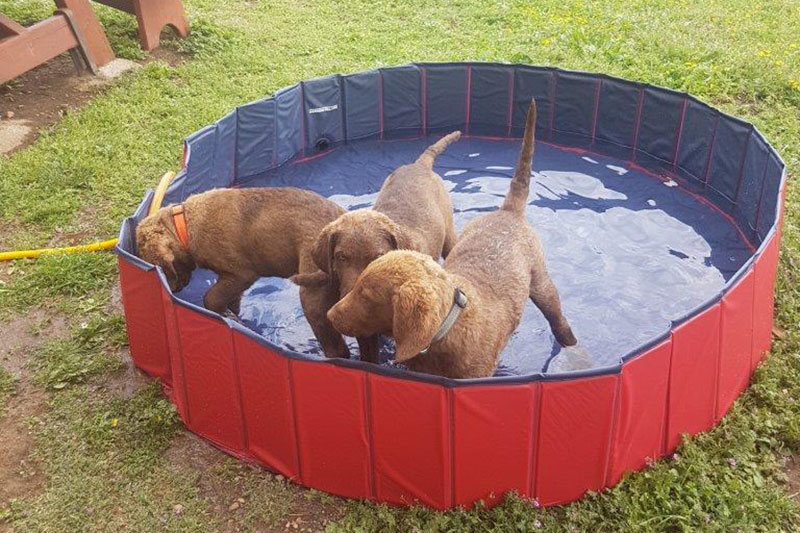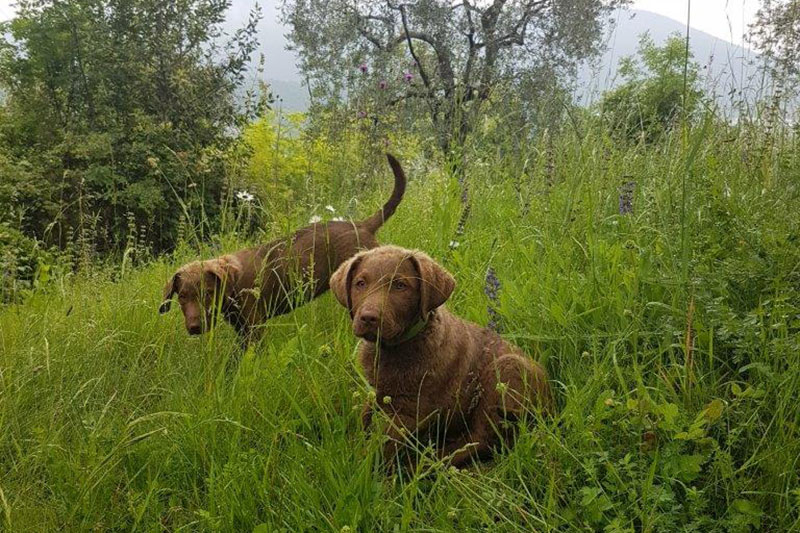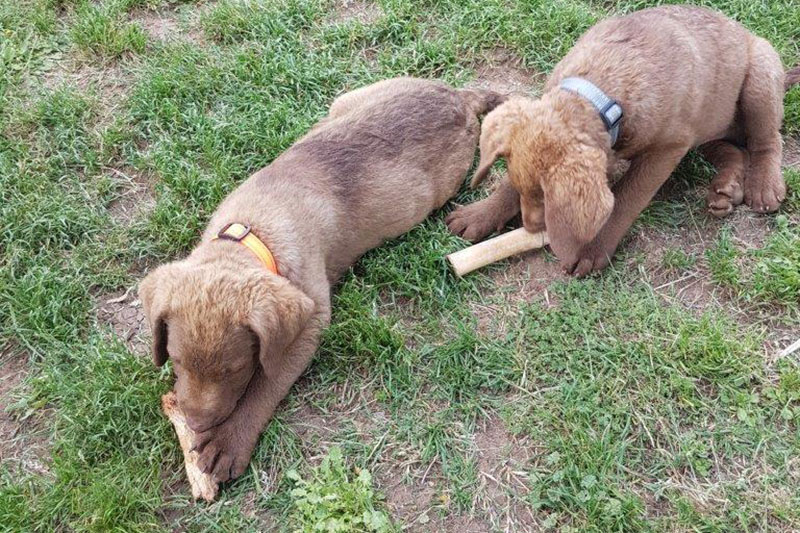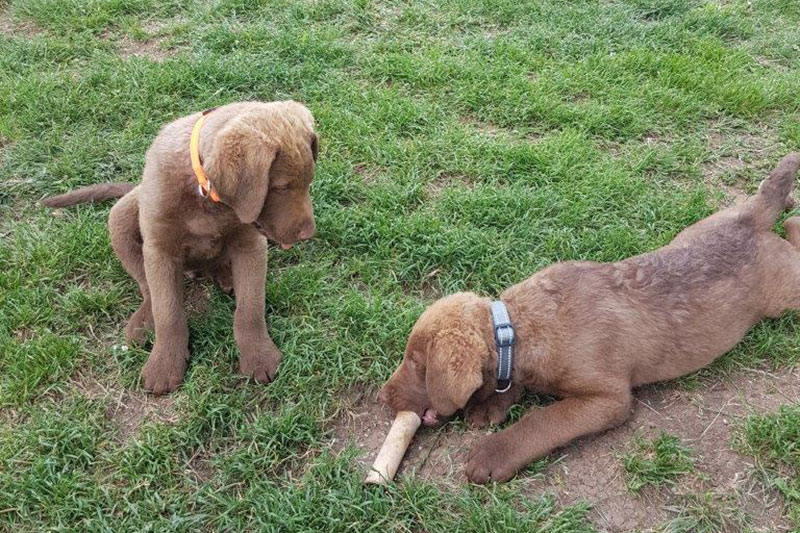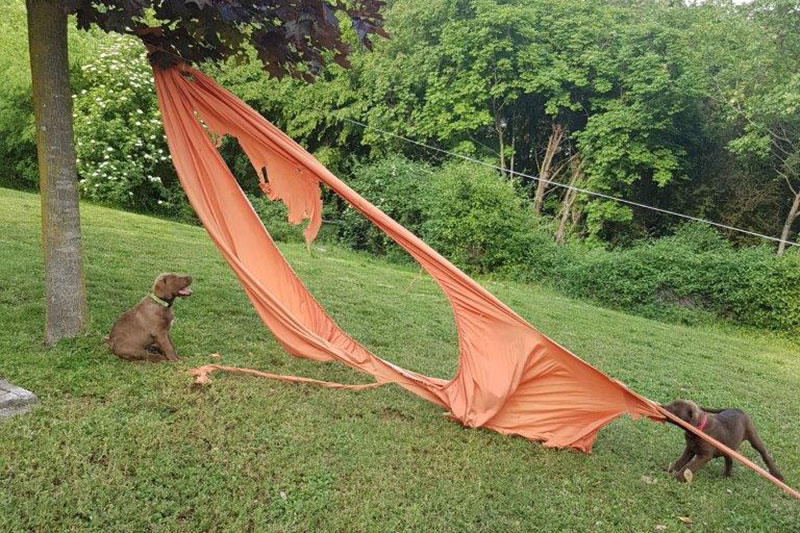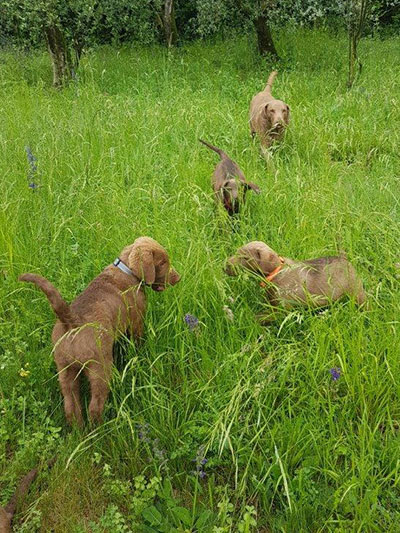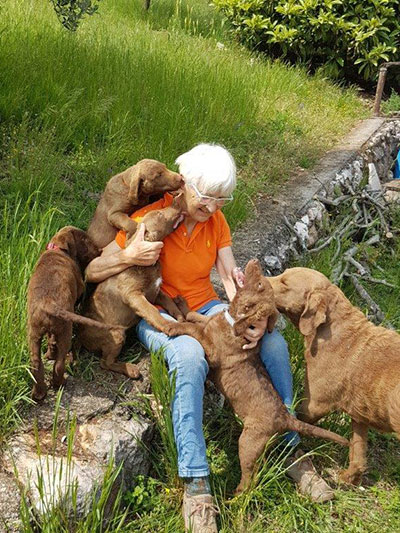 ---
THE PUPPIES ARE NOW 6 WEEKS OLD
---
They develop just fine. The whole gang is very bright and lively and also very cheeky
Enjoy the pictures and if you are interested three males are still available.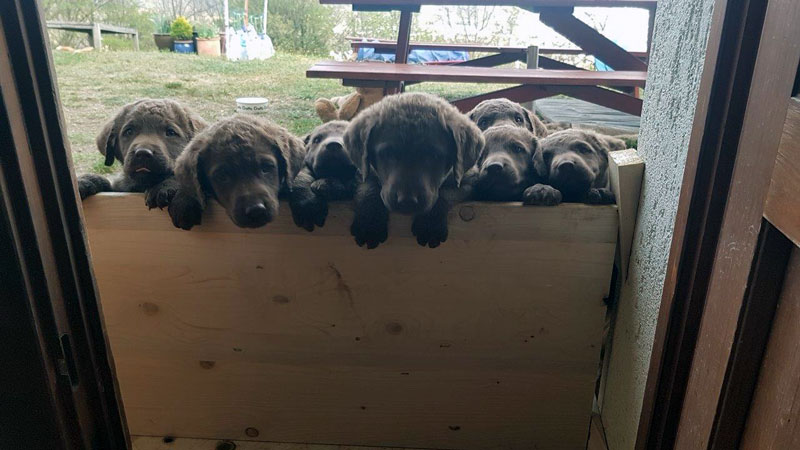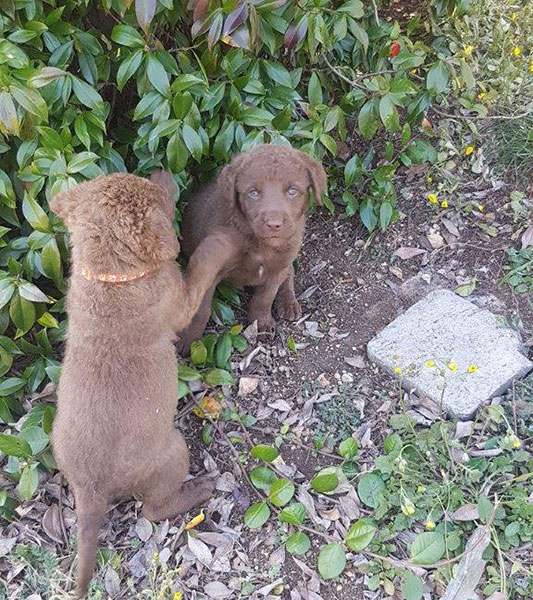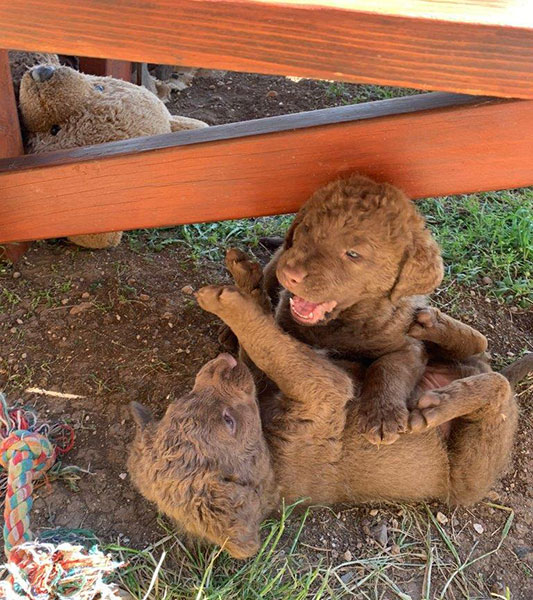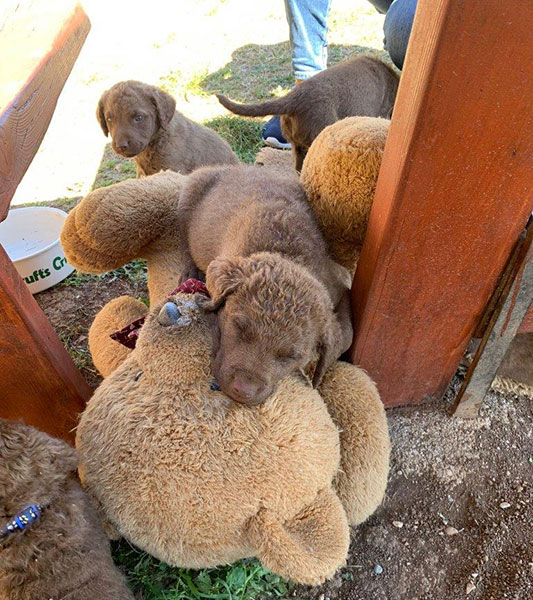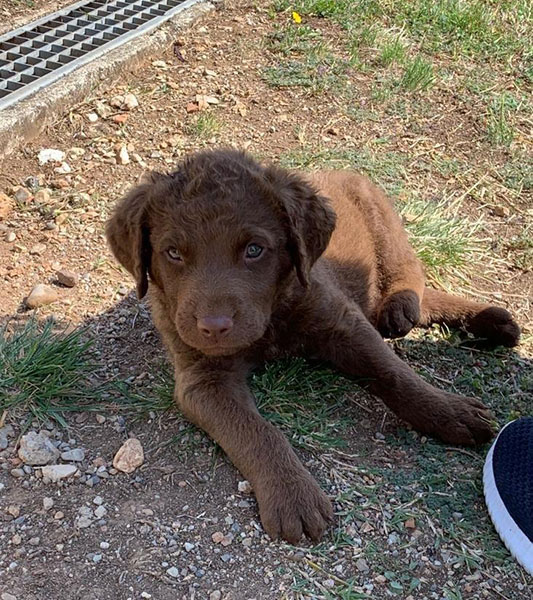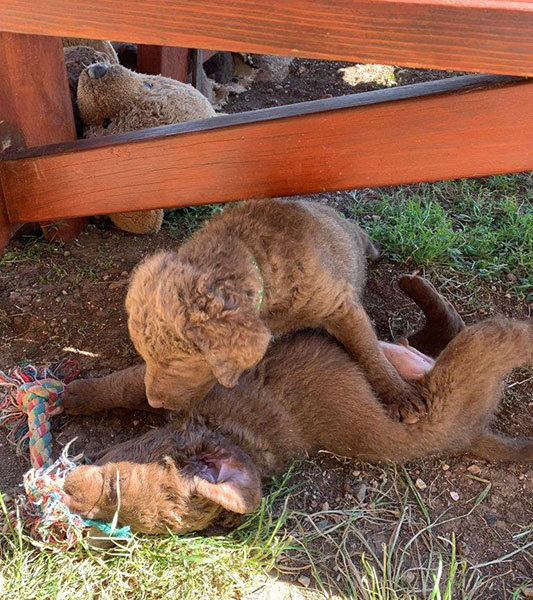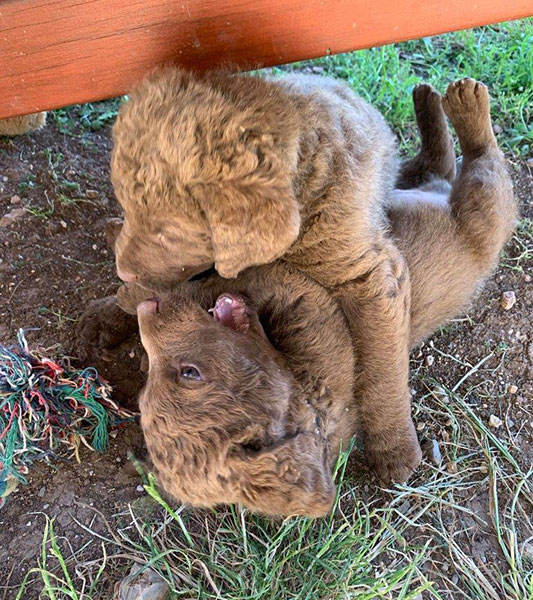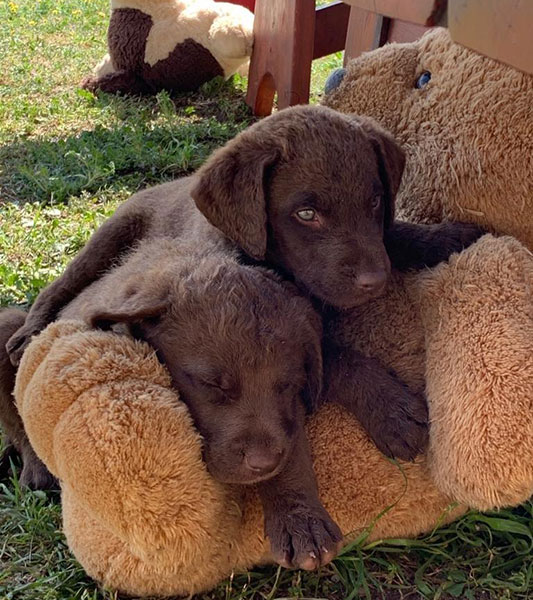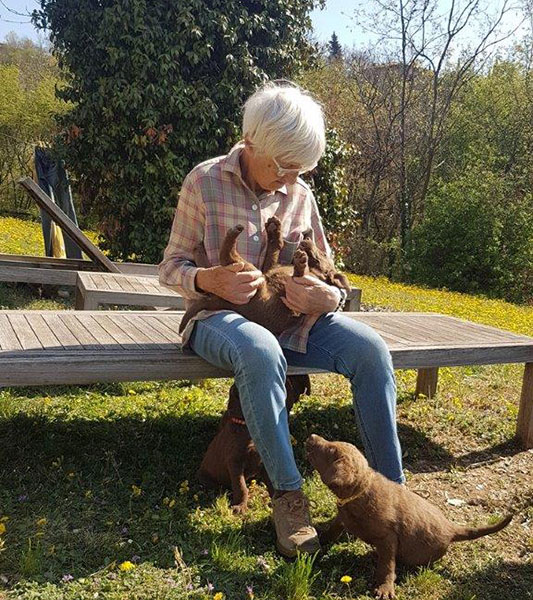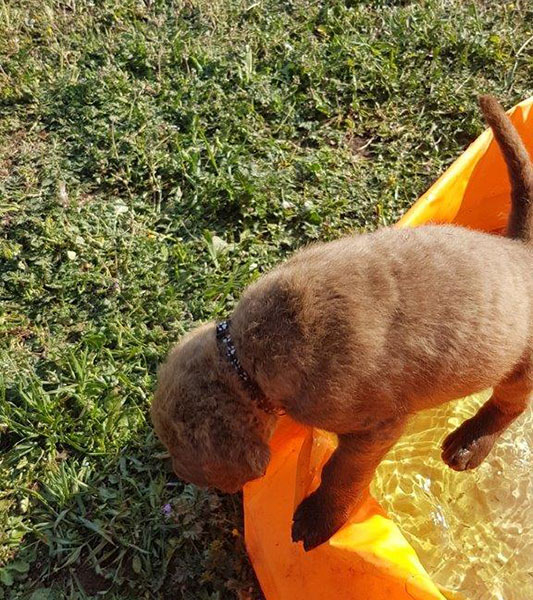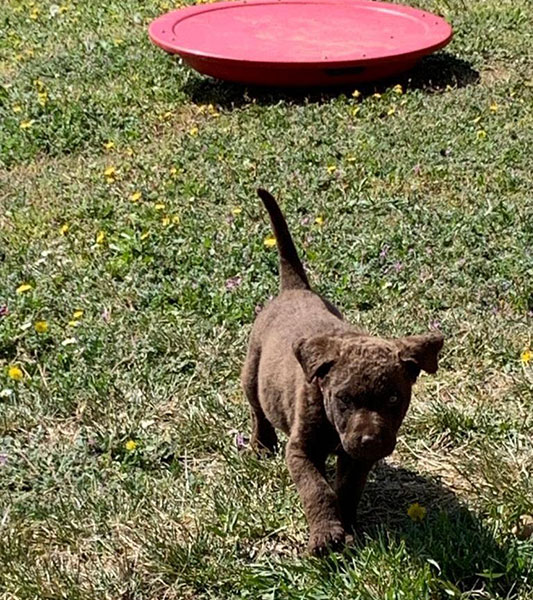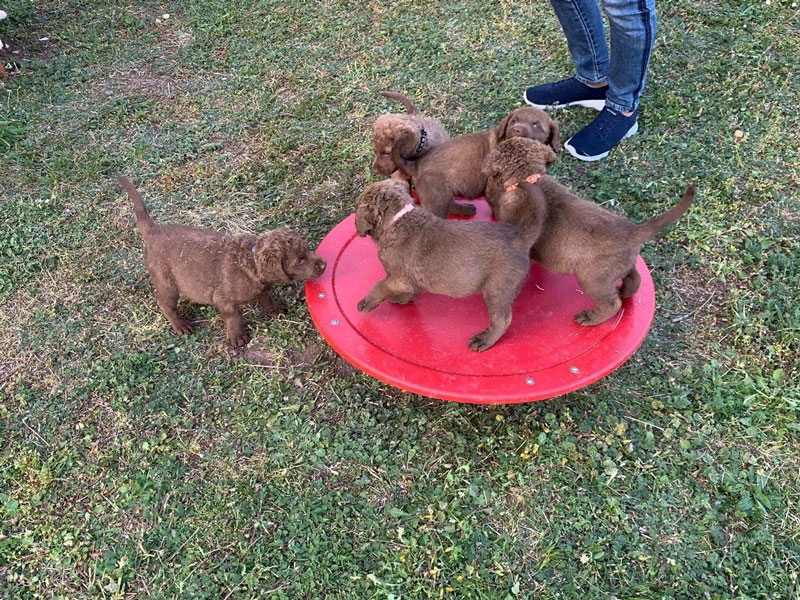 ---
FEBRUARY 27th THE PUPPIES ARE NOW ONE WEEK OLD AND THEY START CRAWLING
---
Unfortunately one female died 3 days after birth…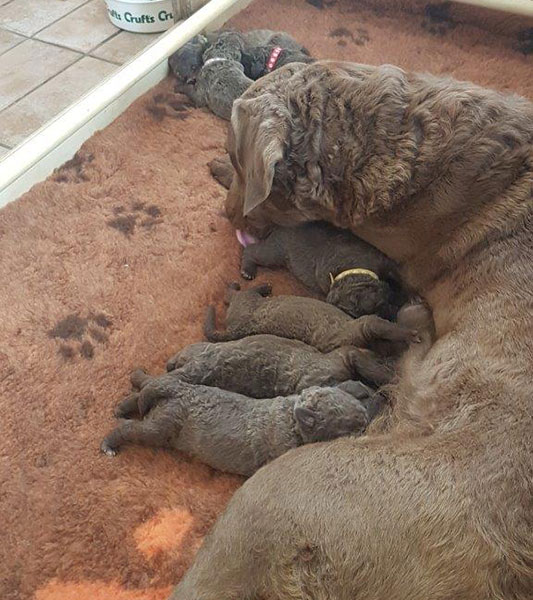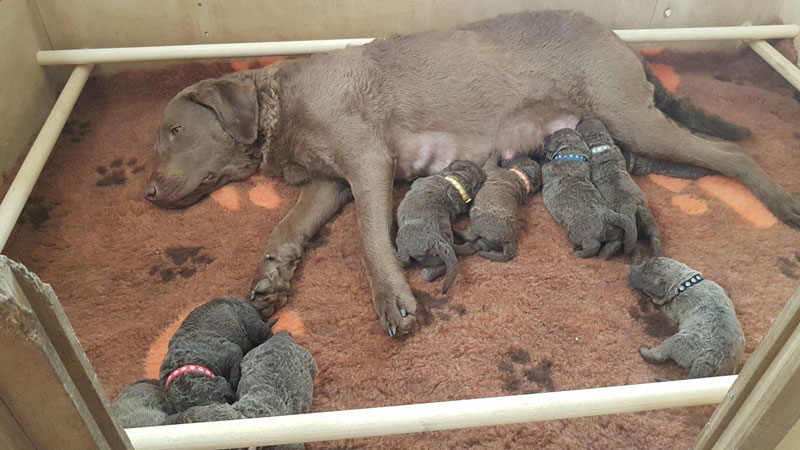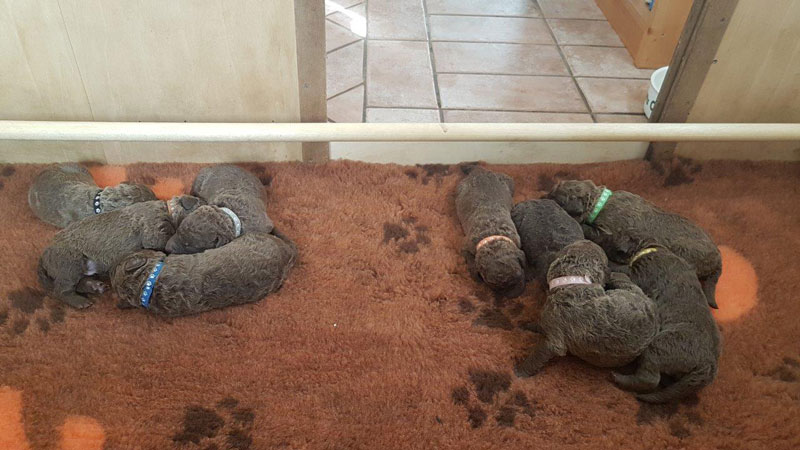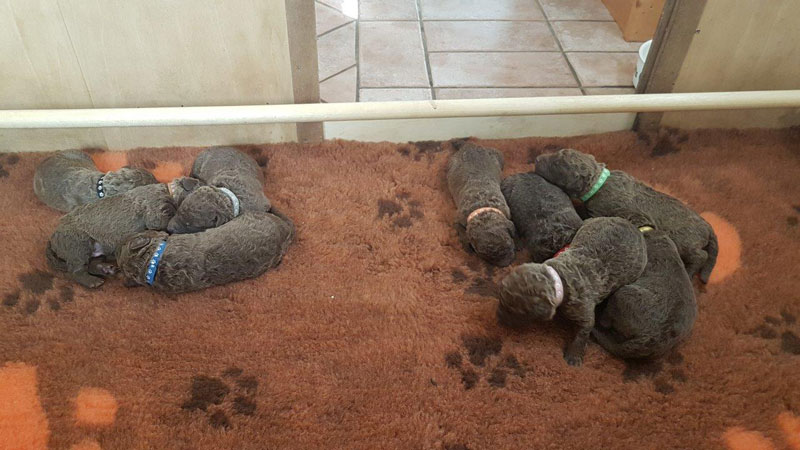 ---
21st February 2023
---
Noko is a proud mum of 5 boys and 5 girls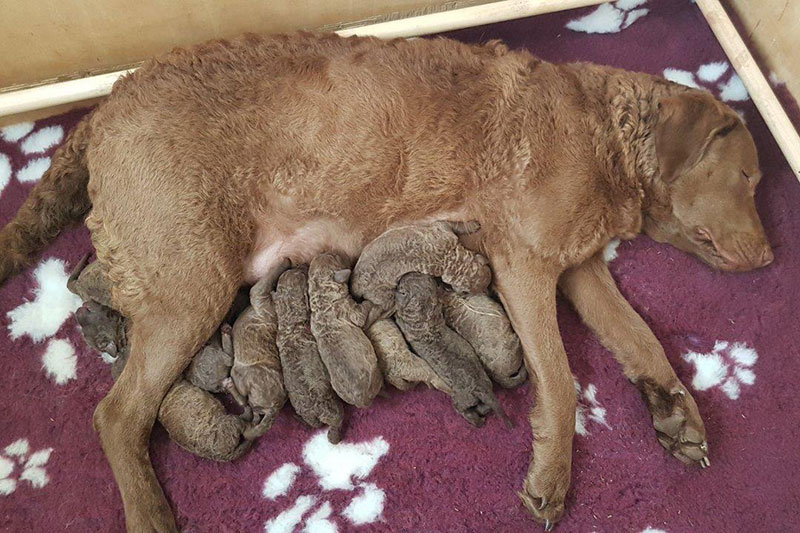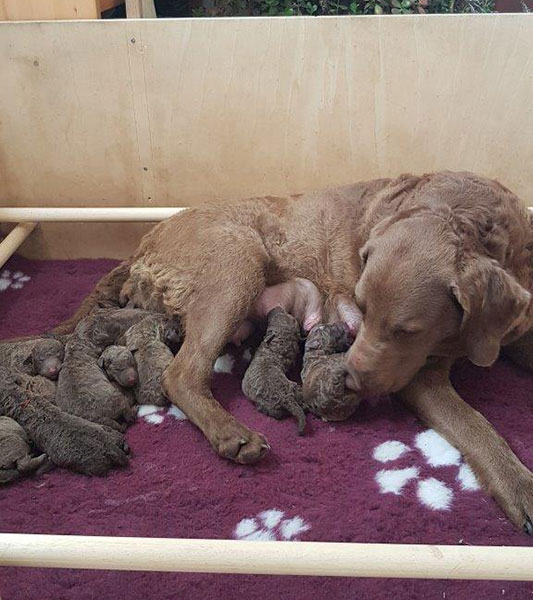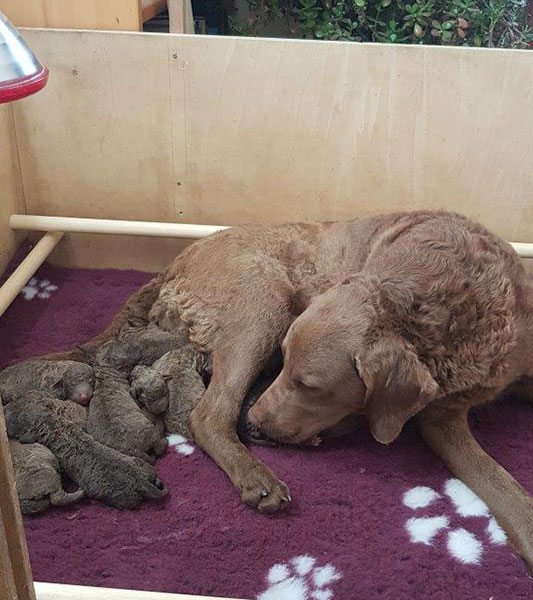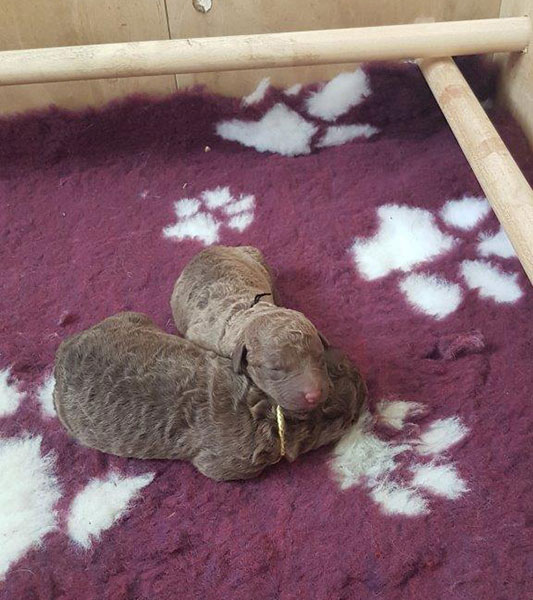 two of the females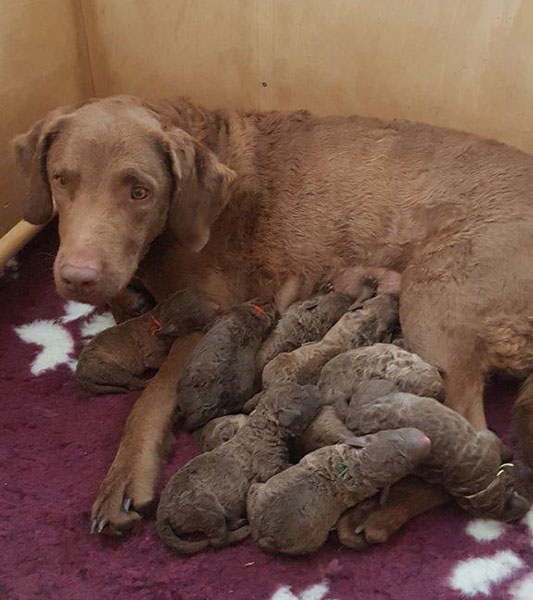 ---
14th February 2023
---
About one week to go before the puppies will be delivered. The countdown starts and everything is ready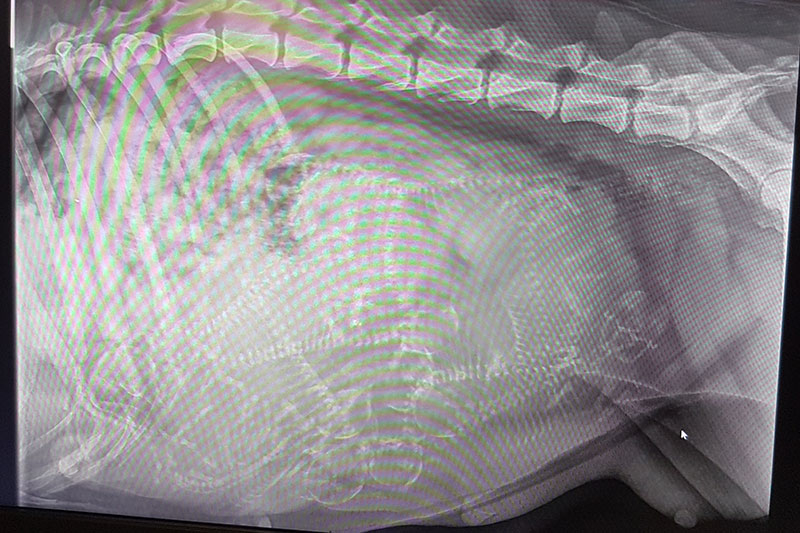 The mating was really successful, on the X-RAY one can count 9 fetuses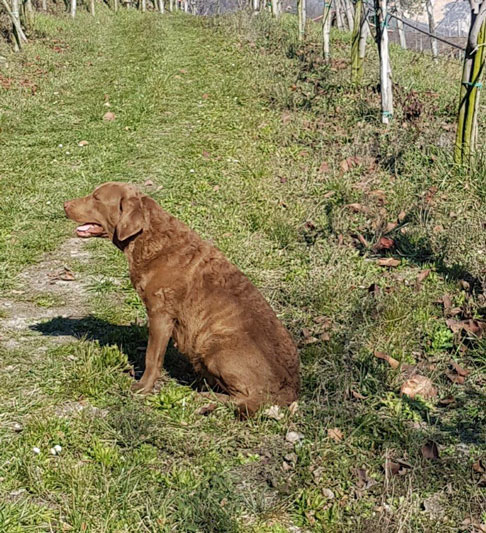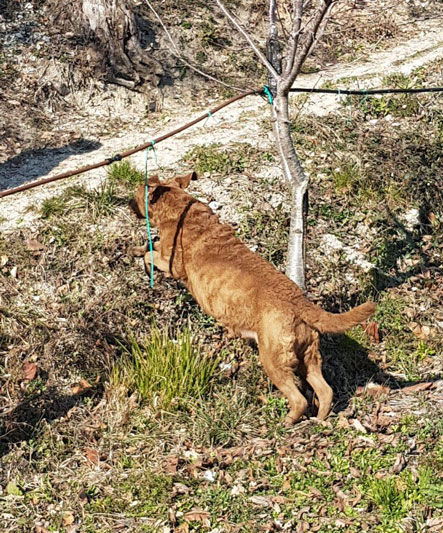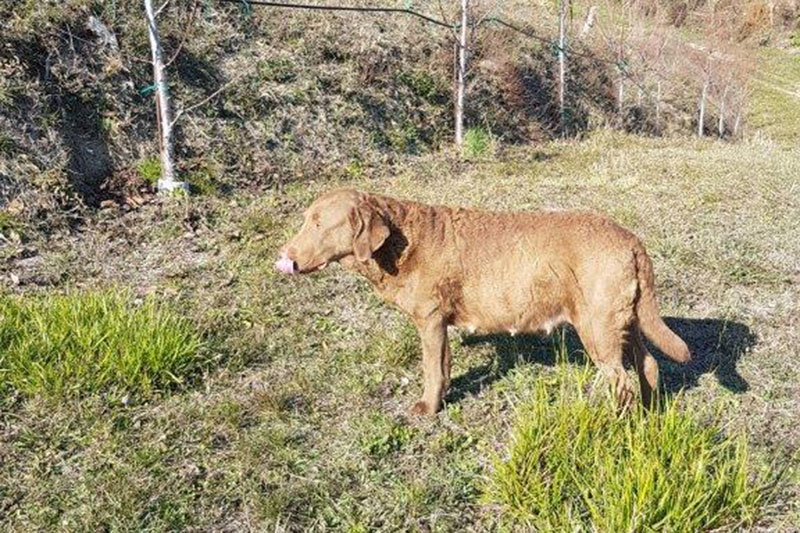 Jane Wells Sunshine Reggae "Sunny"
Sunny lives with his family and other dogs in the beautiful province Piedmont, Italy.
He is a strong, athletic, lovely and friendly young dog of 2 ½ years. He has a nice temper and shows very promising attitudes either for working / hunting or showing.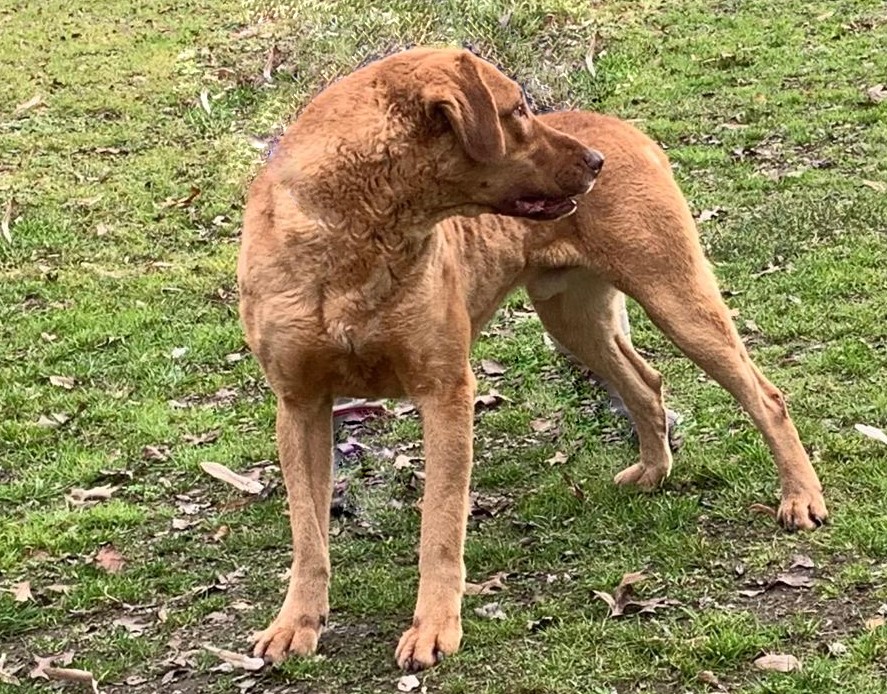 Jane Wells Sunshine Reggae "Sunny"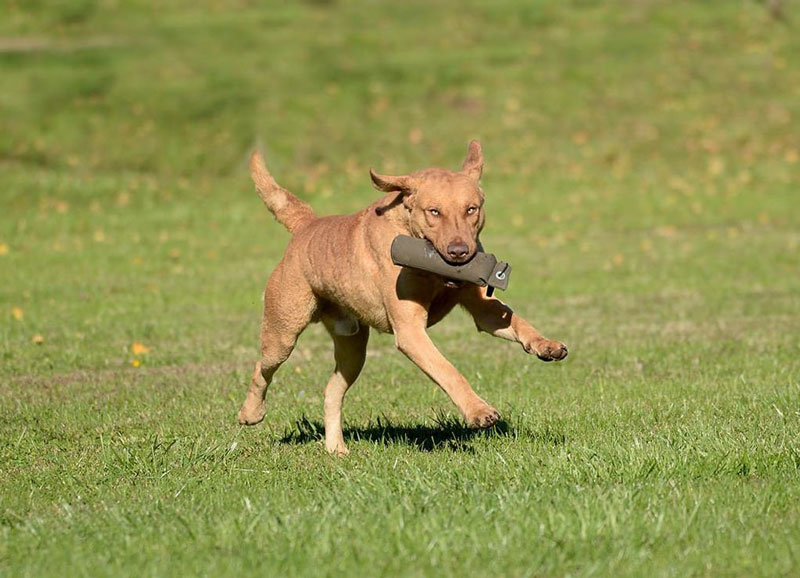 Jane Wells Sunshine Reggae "Sunny"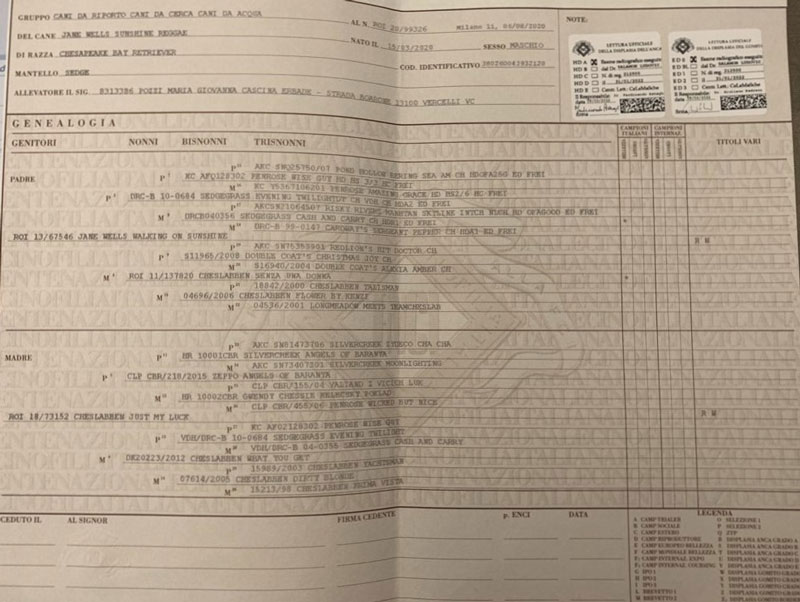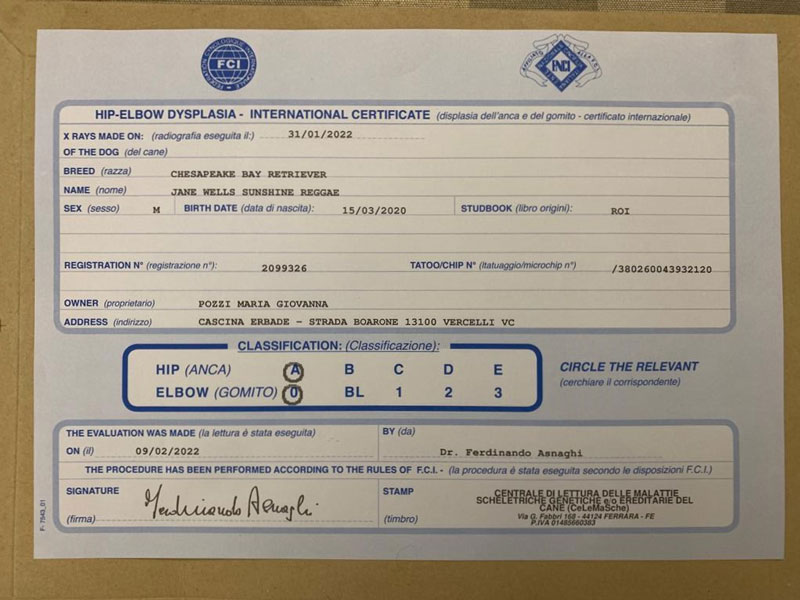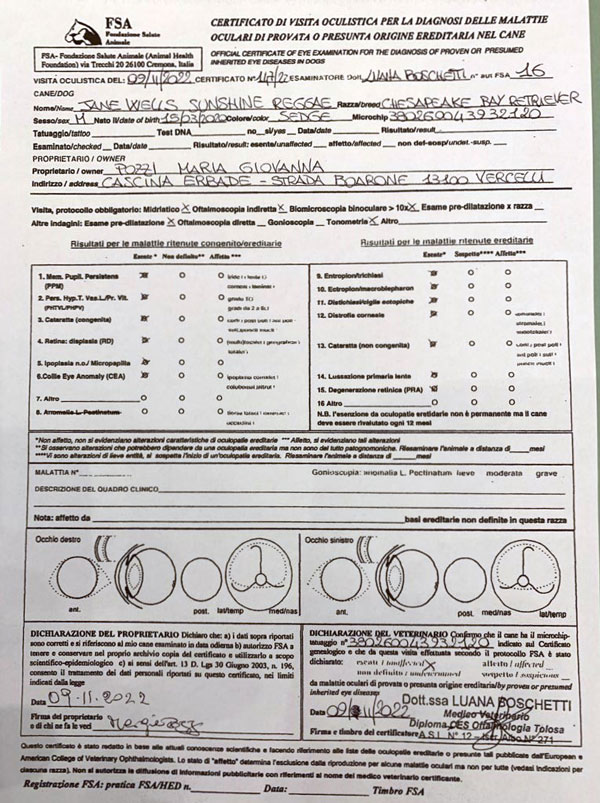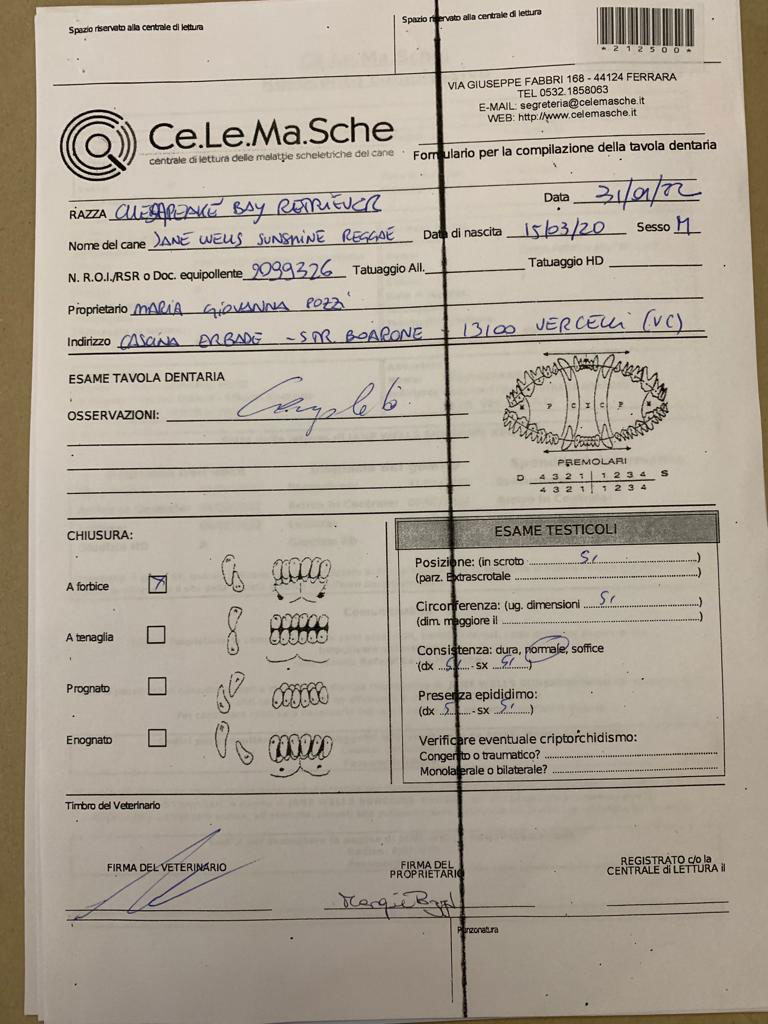 HEALTH RECORDS NOKO: click here