---
CHRISTMAS TRIAL USTER (CH) Nov. 24th/25th 2007
(Fotos: H. Keen)
---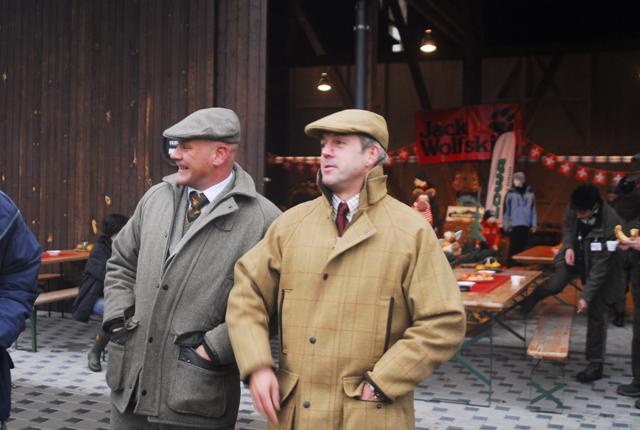 The judges Andy Kinta and Jason Mayhew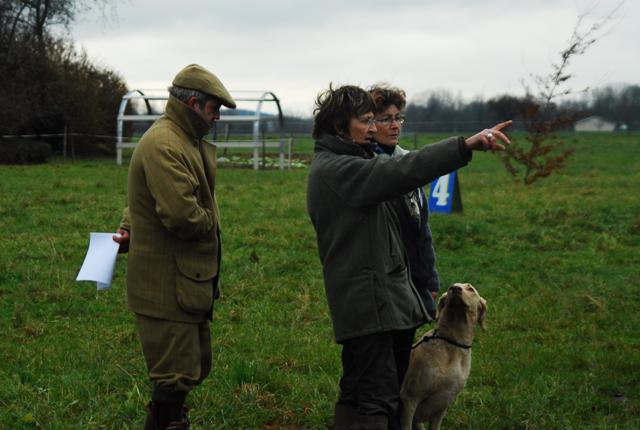 Helping the non English speaking participants understanding the exercises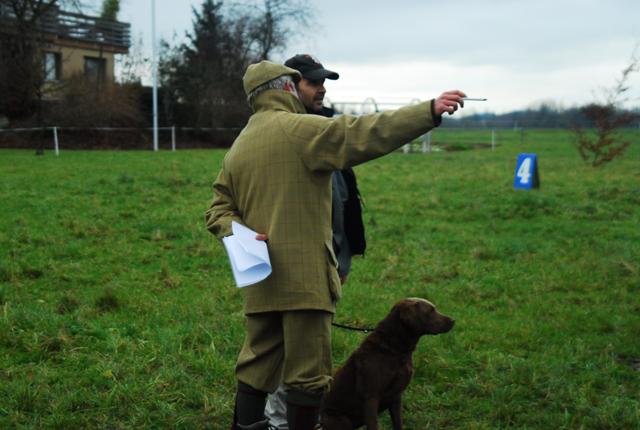 Mato's sister Mika ready looking for the Dummy…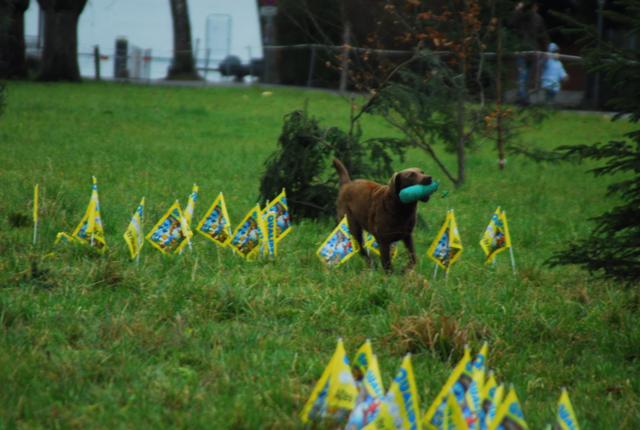 and she found it easily!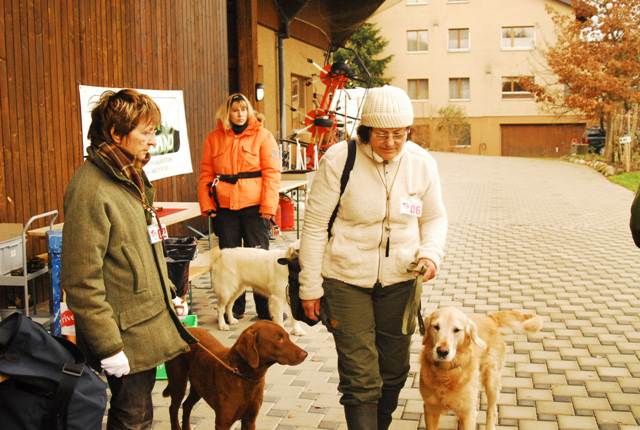 Sunday morning, ready to compete...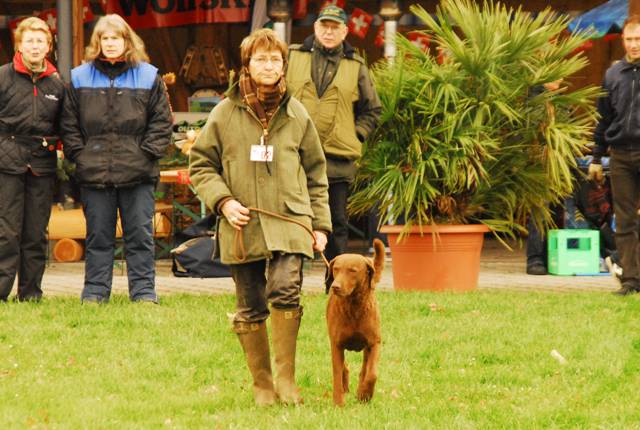 Mato 1st time intermediate class and she ended up being qualified "very good". Not bad at all ;-)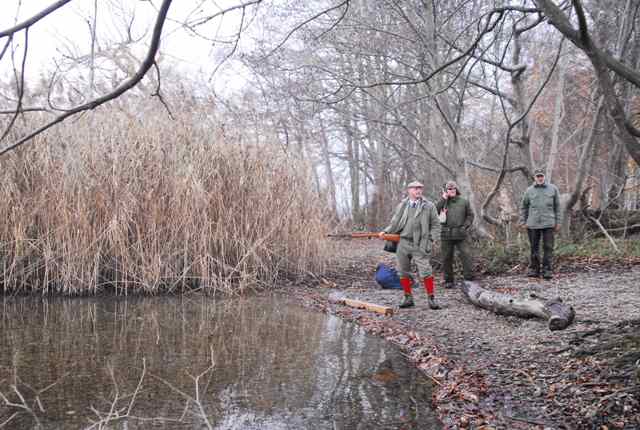 Lovely spot for the water prove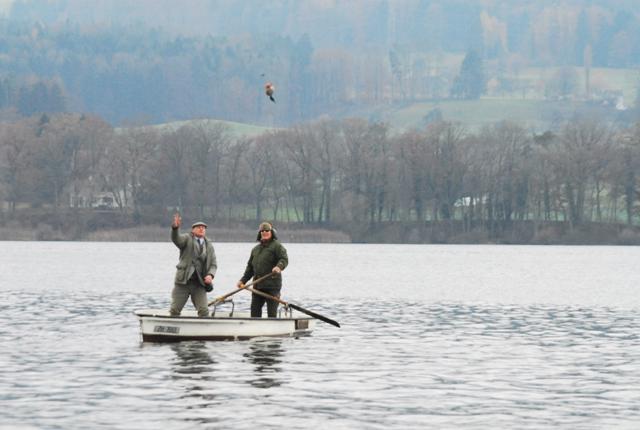 The rubber ducks flew high up in the air…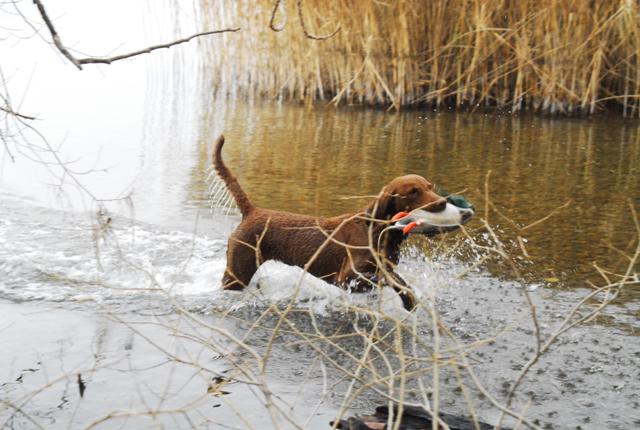 For Mato it seamed to be a real shooting day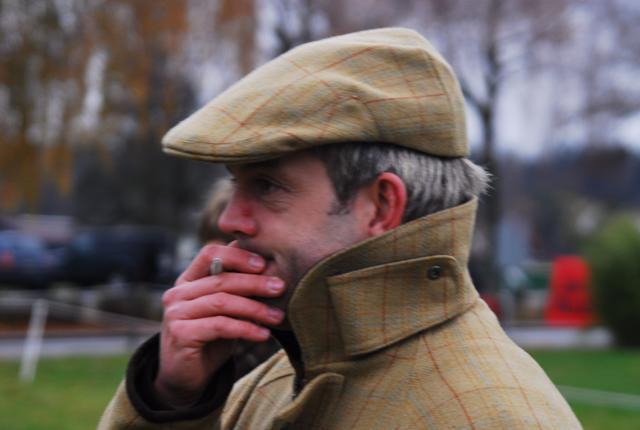 I am wondering what went on in Jason's head watching…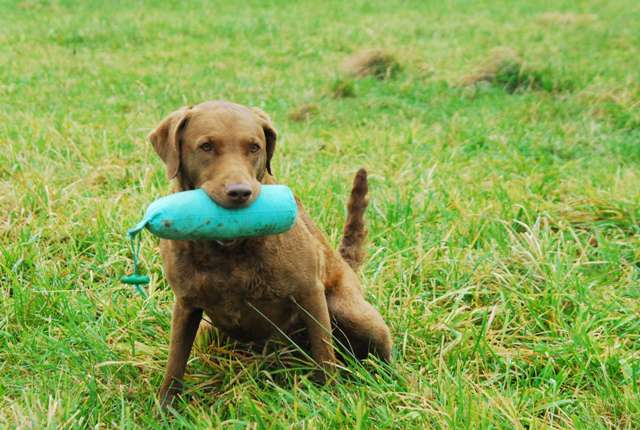 !UUPS… one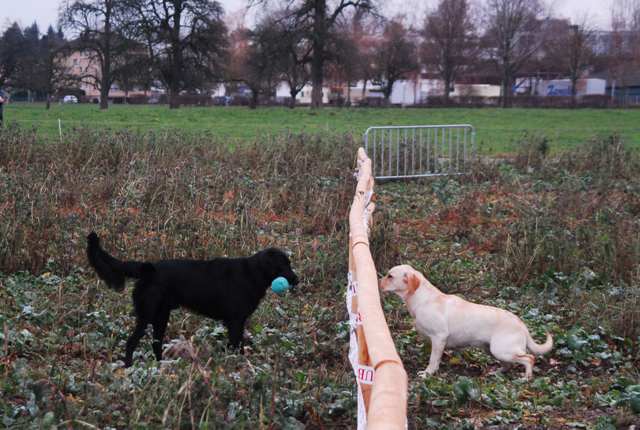 !UUPS… two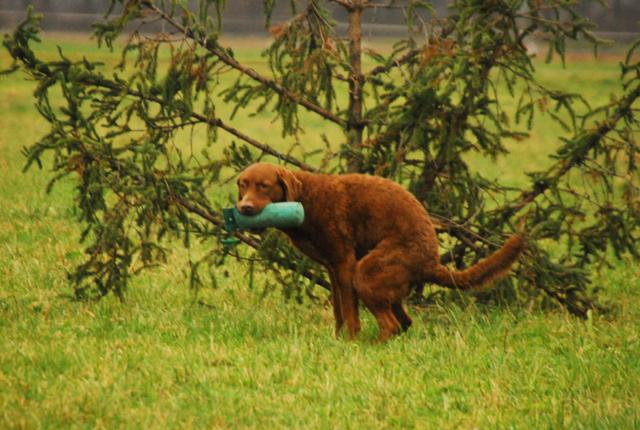 !UUPS… three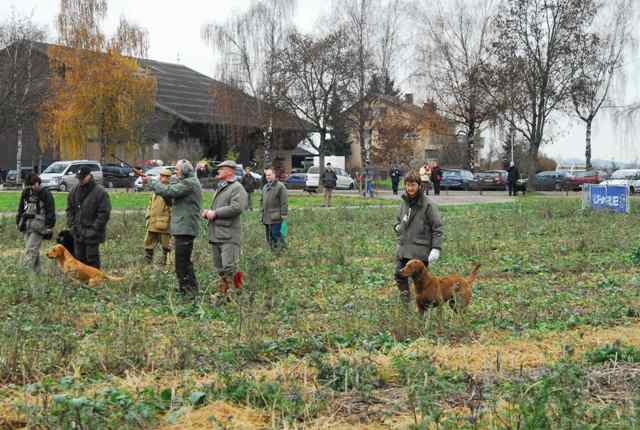 Kanda 1st time open class; walking in line which is not really he favourite exercise…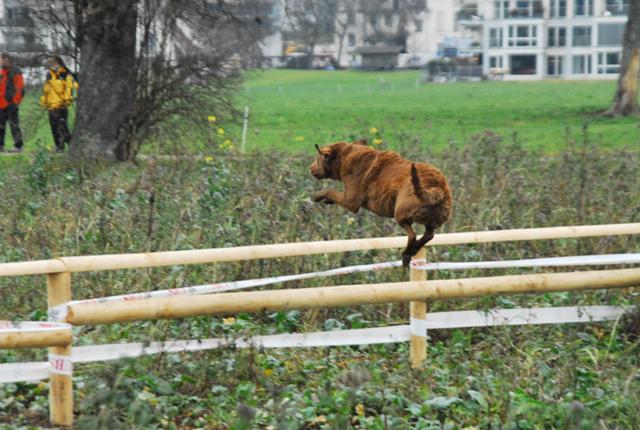 But jumping she likes very much!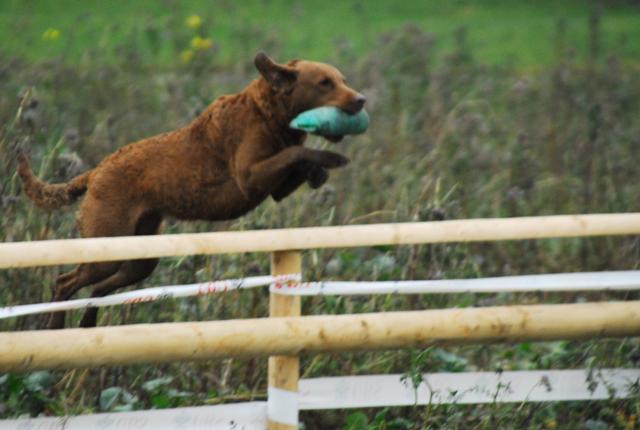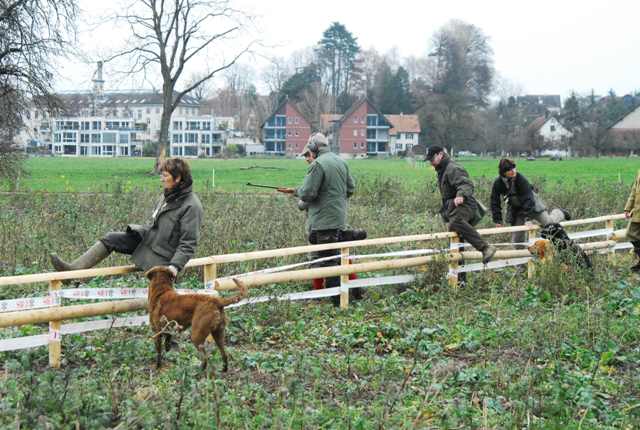 It's much easier for the dogs – as you see below…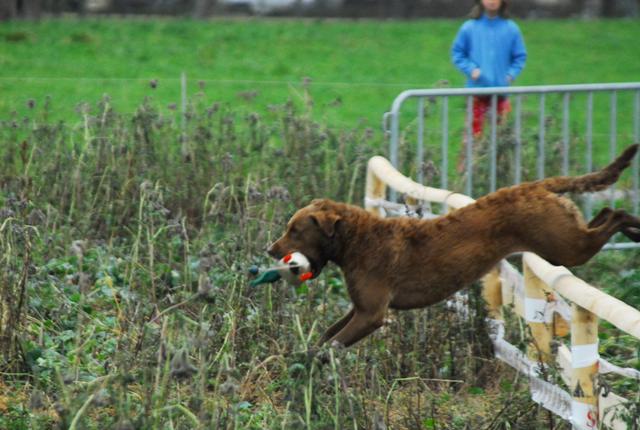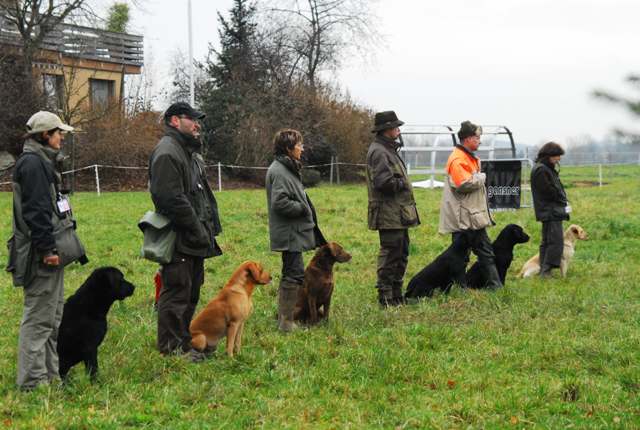 Lining up once more…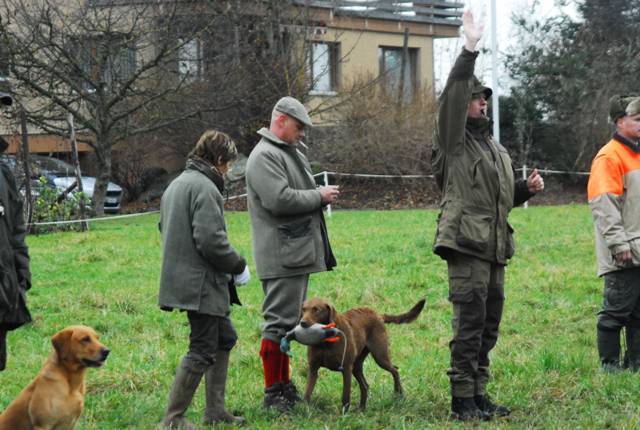 Finally the last retrieve! She finished the trial with "very good", 3rd place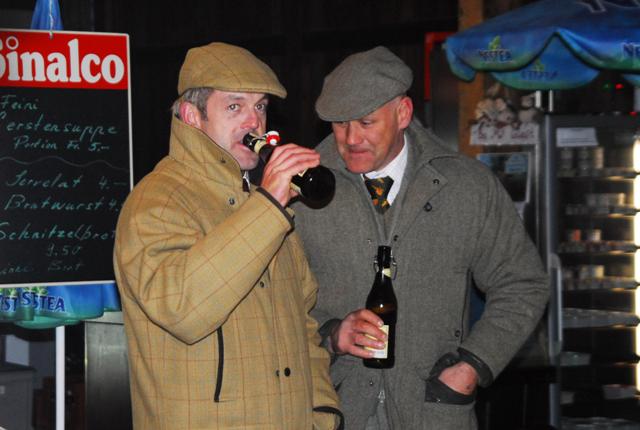 Enjoying the well earned beer after a hard day of judging!
---
VETERAN CUP Oct. 27th 2007 BACKNANG/STÜMPFELBACH (D)
---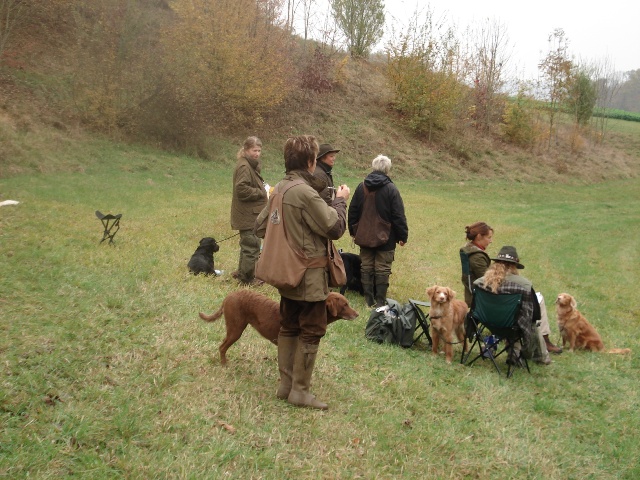 Brownie, 8,7 years old was one of the youngest Veterans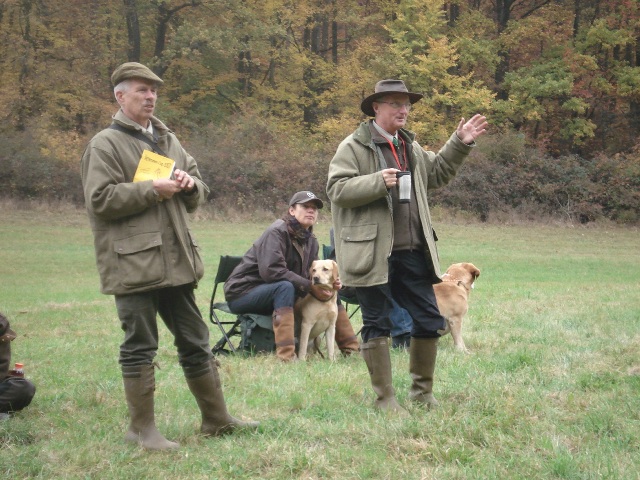 The judges Jörg Mente and Wolfgang Vergiels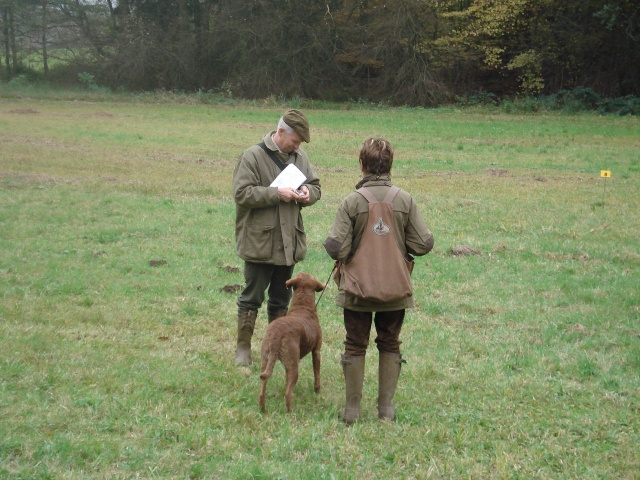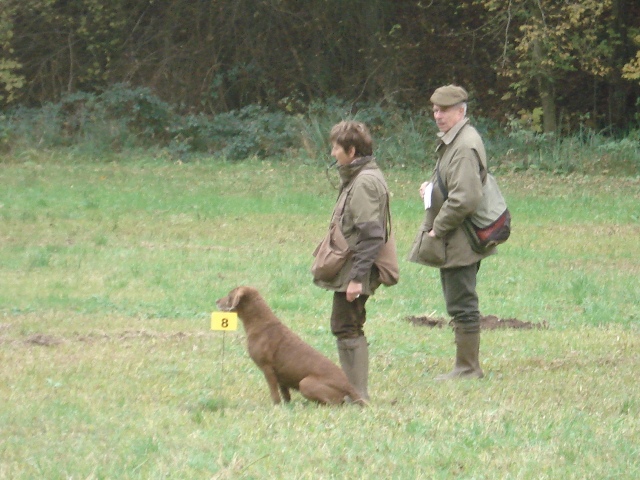 Fully concentrated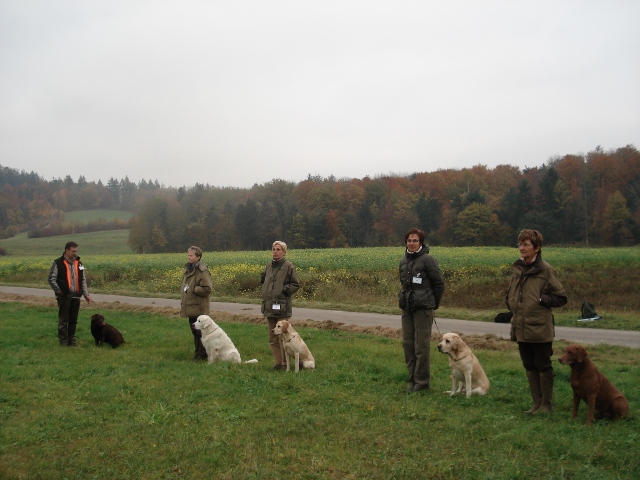 Lining up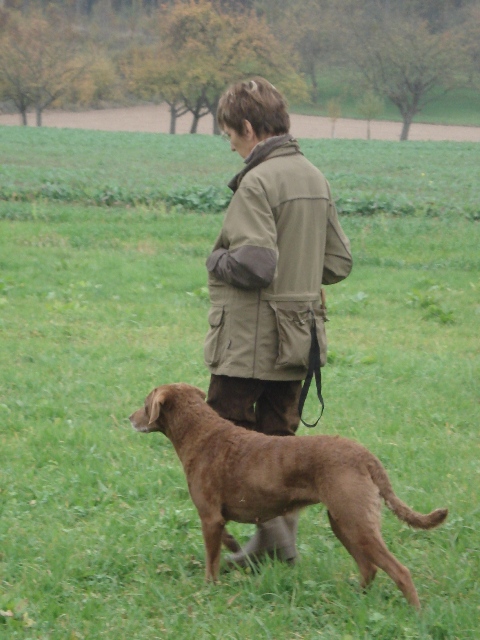 Walking line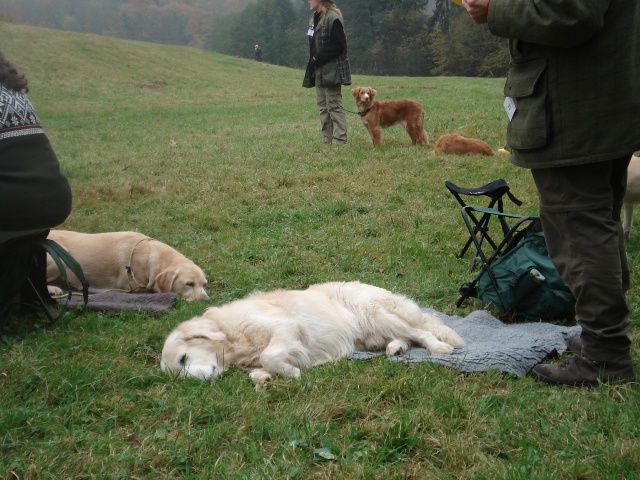 It was a long, long day…
---
OUR NEW HOME
44 Hunabuhl
---
---
OBERAMMERGAU JULY 2007
---
---
RETRIEVER SHOW PÖRNBACH (D) JUNE 23th
Unfortunately Mato showed a lameness, God knows why
---
Antonia, my wonderful helper! Without her I would have been unable showing four dogs!
Aimée was running for Best Gundog in Show, she was Best Gundog of Breed
Kanda was running for Best in Show; she was BOB
Brownie was running for Best Veteran in Show, she was Best Veteran of Breed
---
CHESAPEAKE WEEKEND OBERWÖLZ (A) MAY 27 / 29
WD/WDX/WDQ TRIALS
Photos: Manfred Bluska (A-Vienna)
---

The judges came from Sweden: Catharina and Kay Lindstrom as well as "Bosse"

Kanda during the trial WD; unfortunately she failed...



Mato during the trial WD; she passed!

Brownie during the trial WDX; unfortunately she failed also...

Most of the participants; only a few dogs have been successfully
---
TRAINING SELLAMATT MAY 12th /13th 2007
With Helene Leimer, Betty Schwieren
and Christoph, the phantom of the females participants
---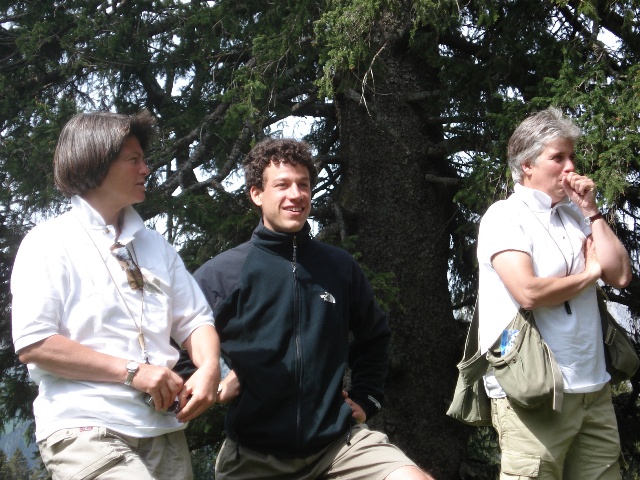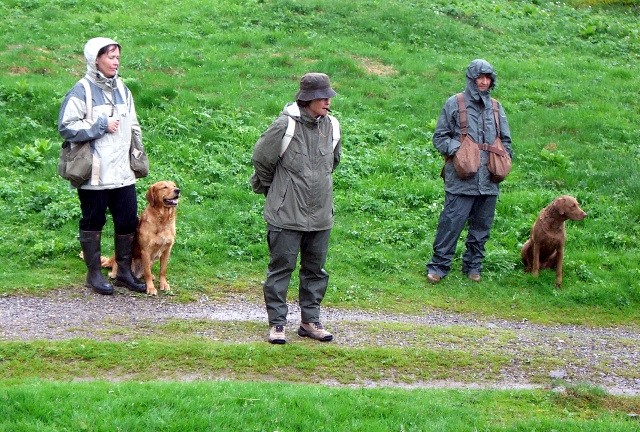 Helene keeps her eyes on the"Frontstage"; meanwhile the "Backstage" shows steadiness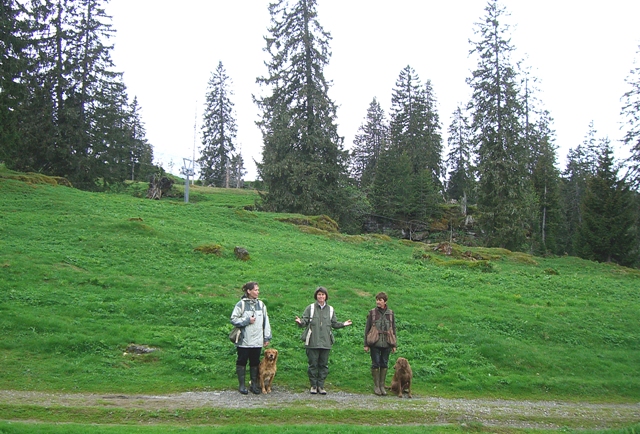 Now it's the "Backstage" turn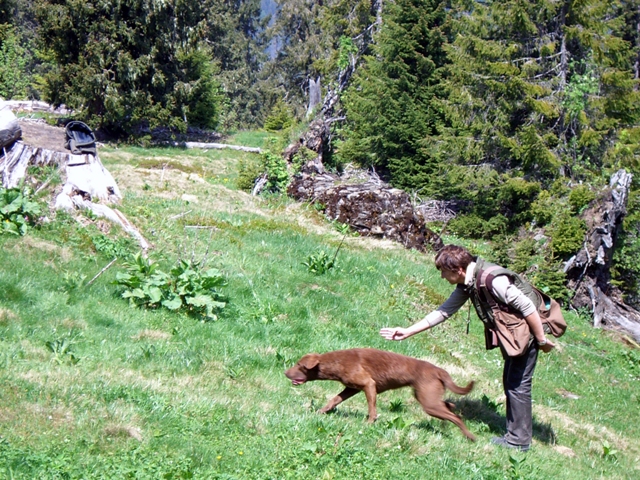 Mato's "taking off" without spinning, WOW…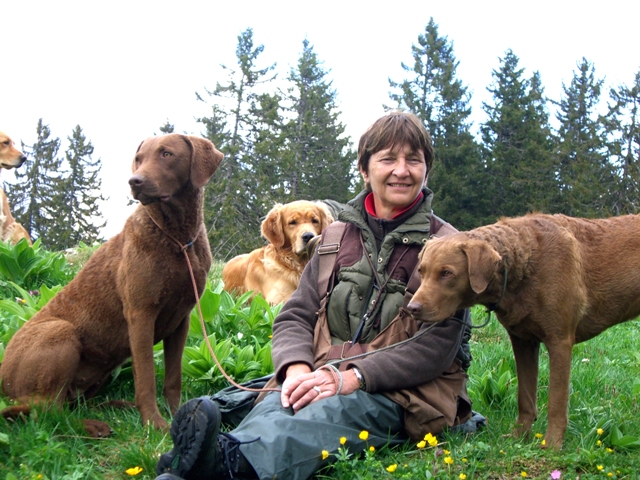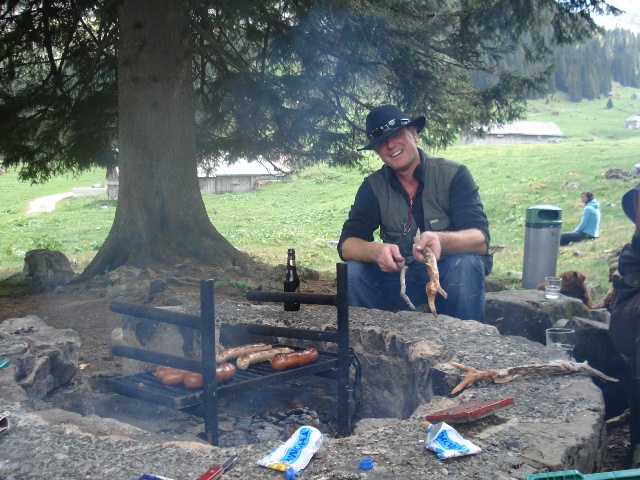 Finally our cook Res prepares the well earned lunch
and as the time past so fast, it was almost a dinner...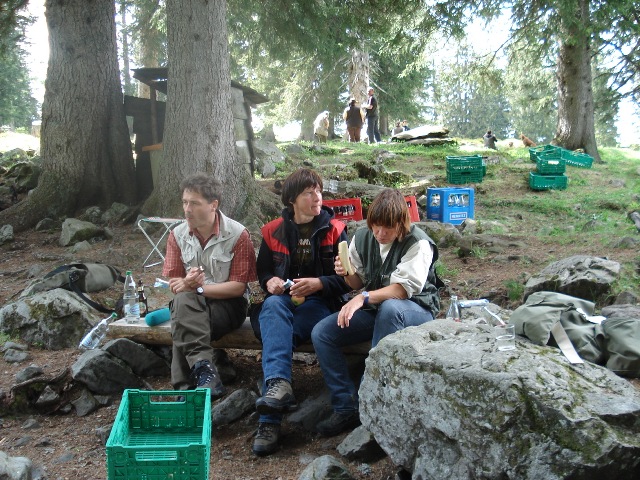 People must be very tired, not even Res' culinary art can charm a smile on the faces...
---
TRAINING THE BRITISH STYLE WITH JASON MAYHEW AND ANDY KINTA
APRIL 14th /15th 2007
(Fotos: Sven Gmür)
---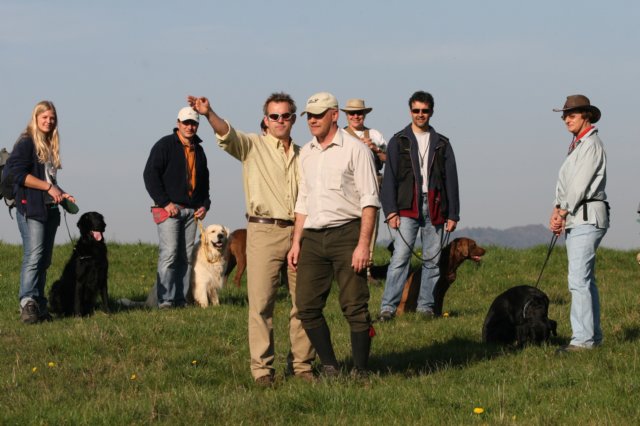 Andy u. Jason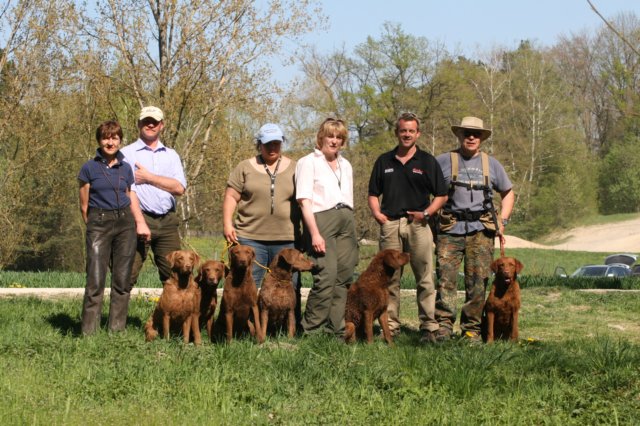 All those Chessie's participated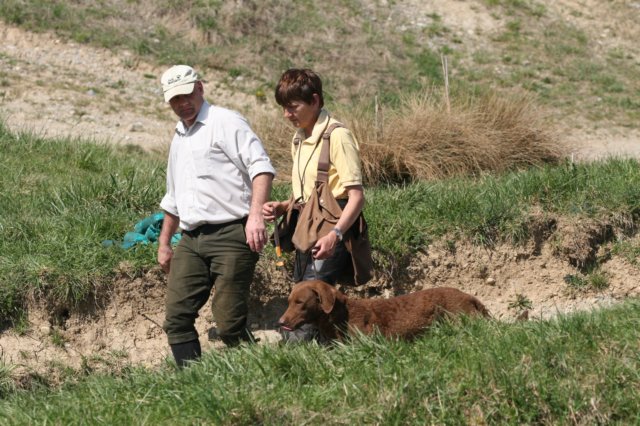 Mato, heal work to the water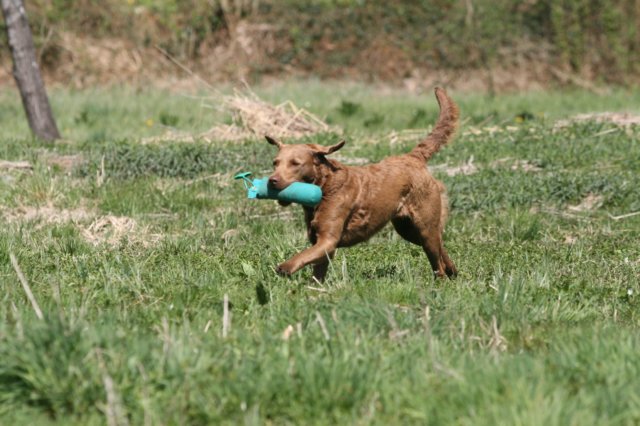 Mato's sister Mika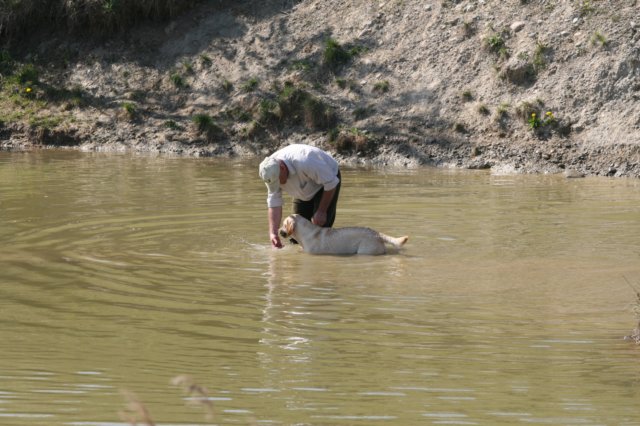 Andy was less watershy then the Lab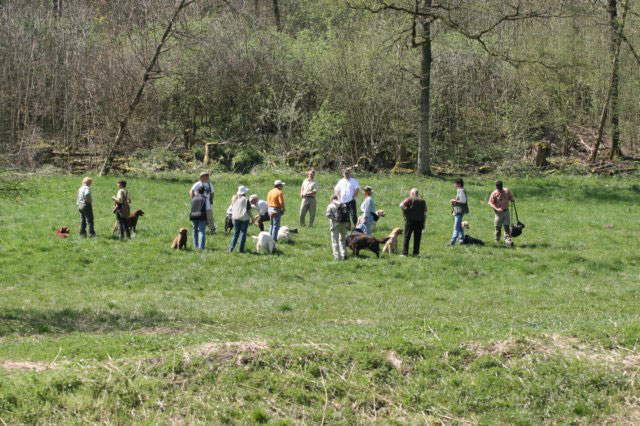 Part of the group
---
BAVARIAN LION'S CUP Germany March 24th 2007
(Fotos: Petra Tischner)

---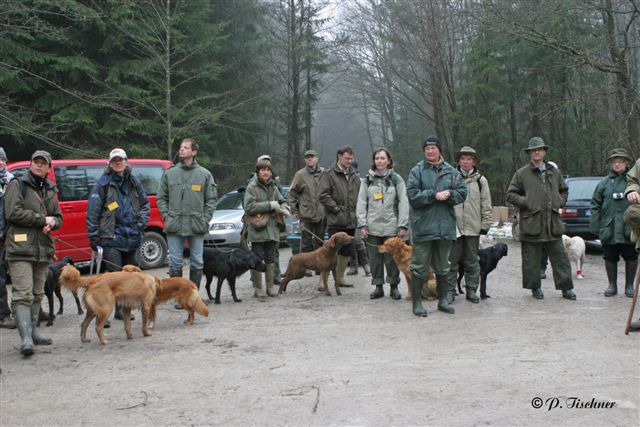 Early morning meeting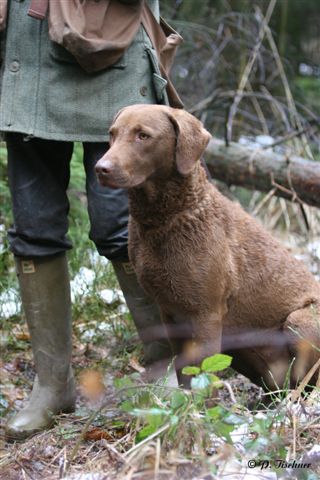 Mato ready to take off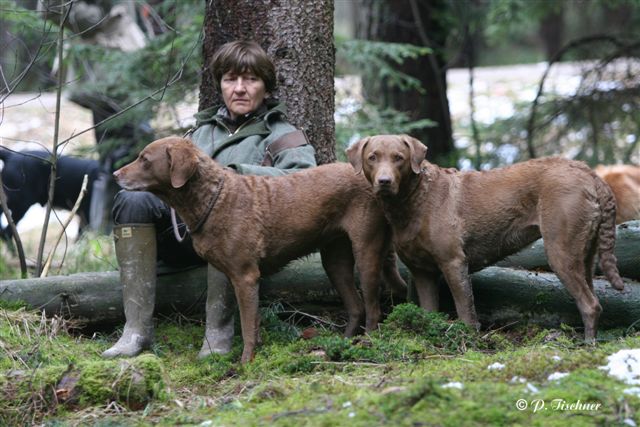 Having a break, unfortunately without a Kit-Kat...

---
CRUFTS BIRMINGHAM
March 8th 2007

---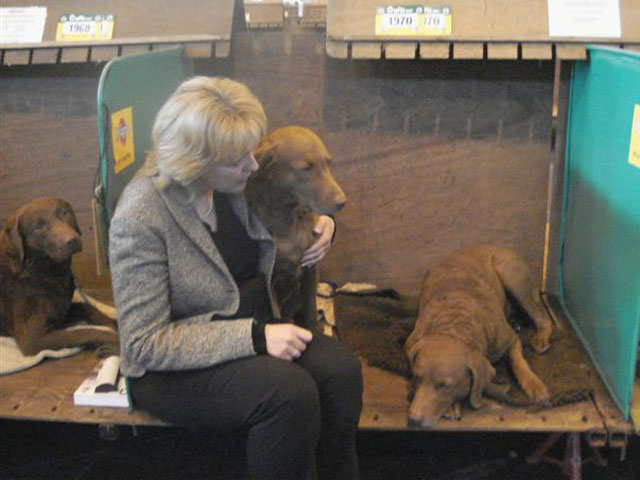 Kanda got scared on the bench...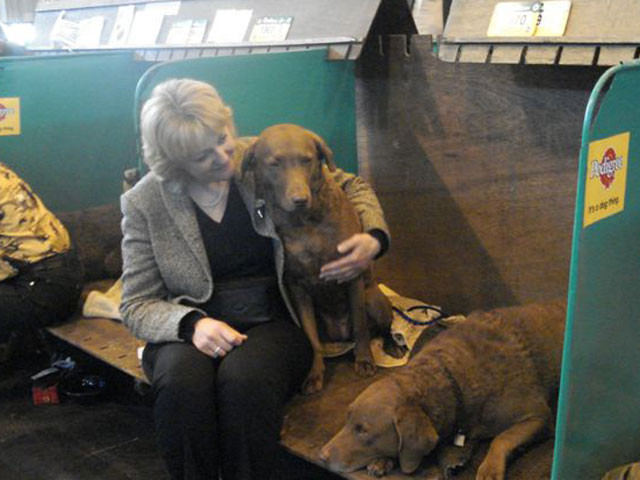 ... but Catherine gave her confidence.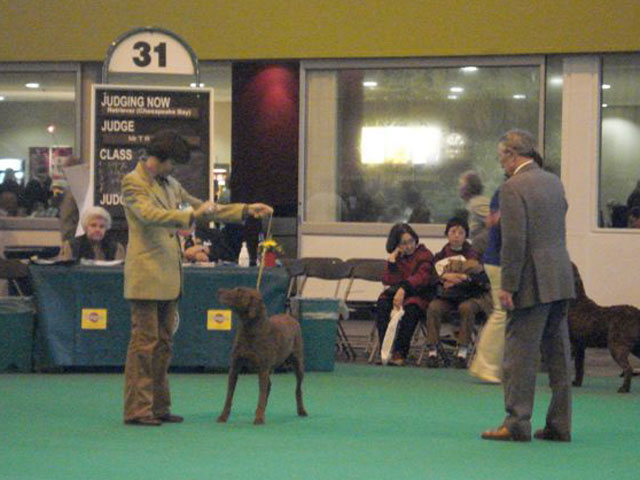 Brownie Veteran Class 4° Place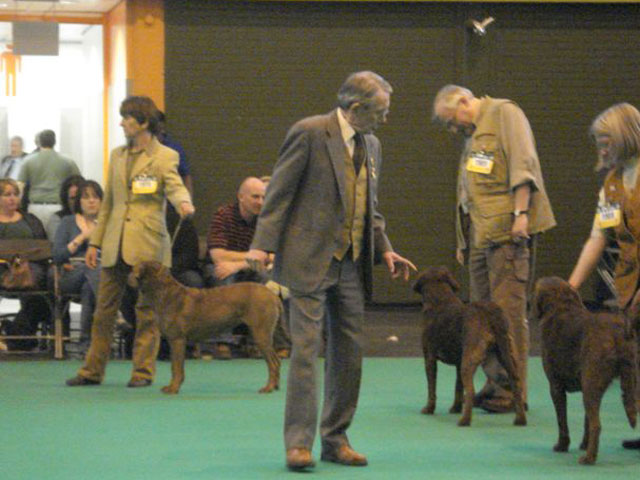 Kanda Open Class, not placed :(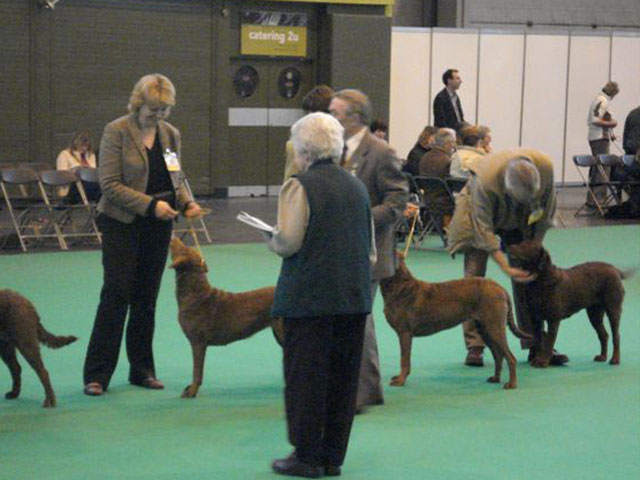 Special Gun Dog Class. Catherine is a great handler, Brownie placed 3°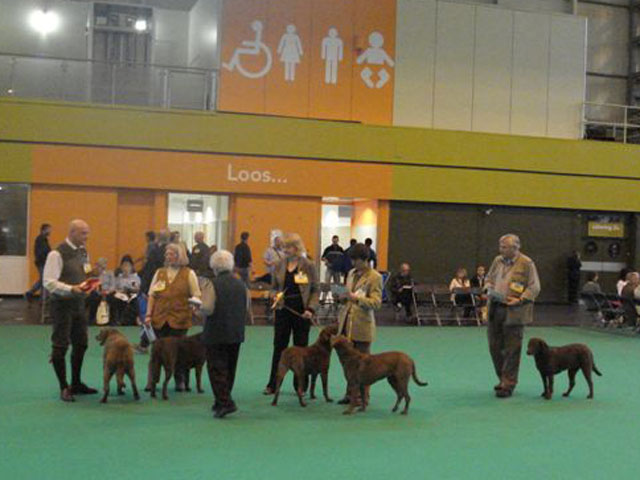 Special Gun Dog Class. Kanda placed 4°
---
March 2007
Woderful holidays in England with Catherine and Andreas

---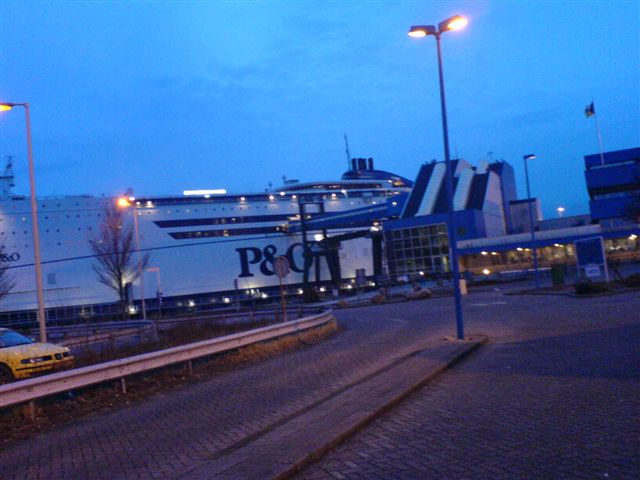 Departure Rotterdam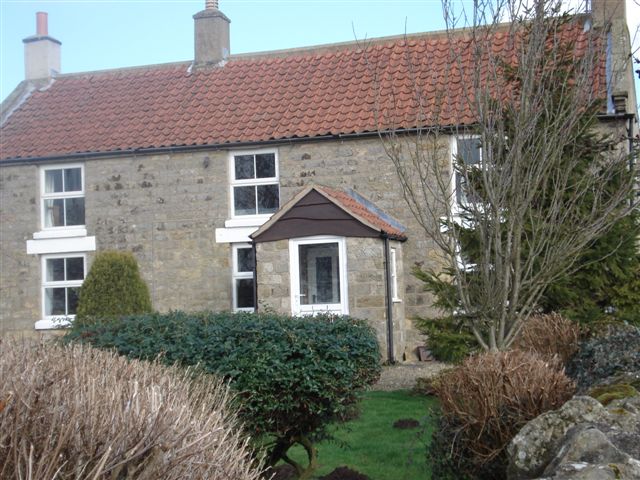 My home is my castle: Whitethorn, Yorkshire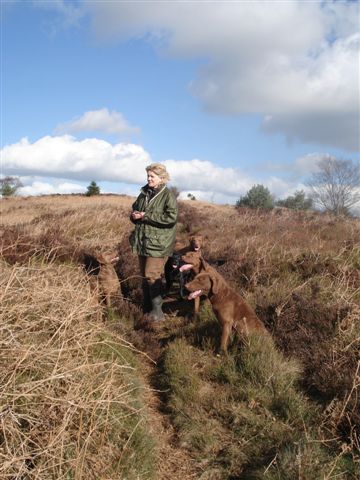 Lovely walks thru the North York Moors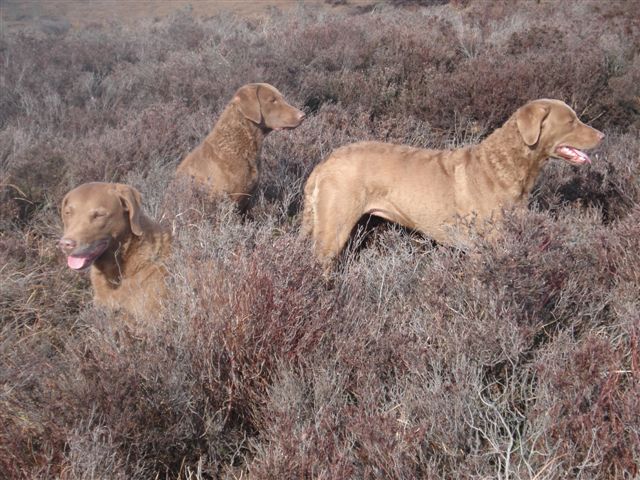 Mato, Kanda and Brownie just loved the Moors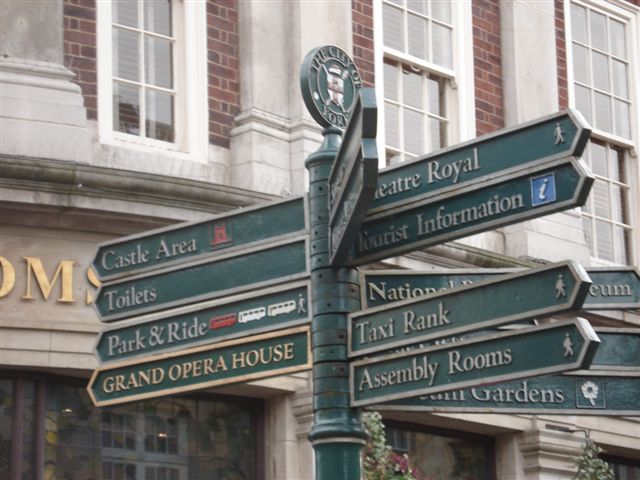 York, such a small town and so many signposts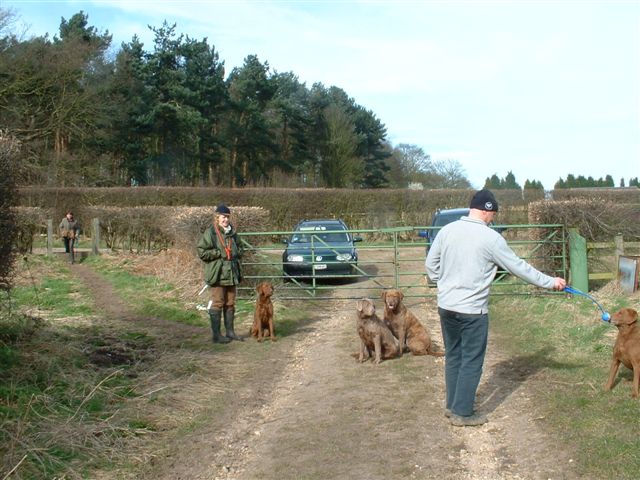 Training session with Andy Kinta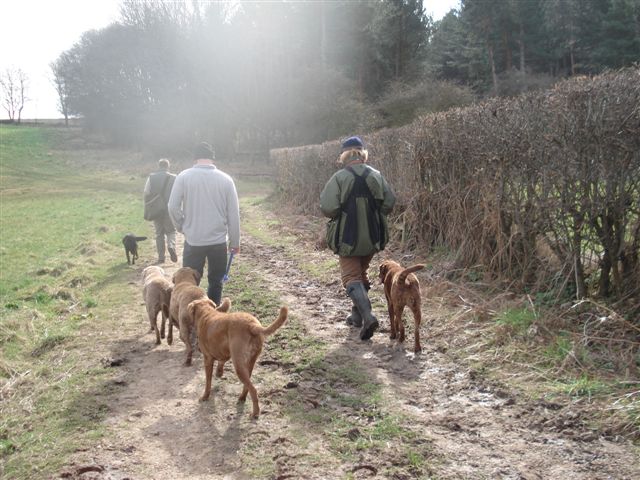 Off we go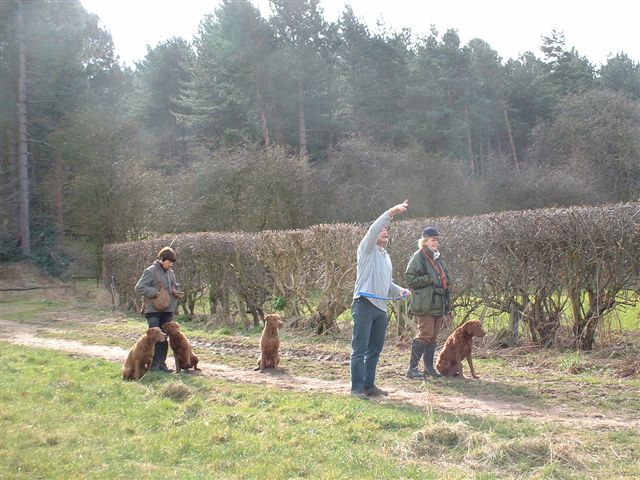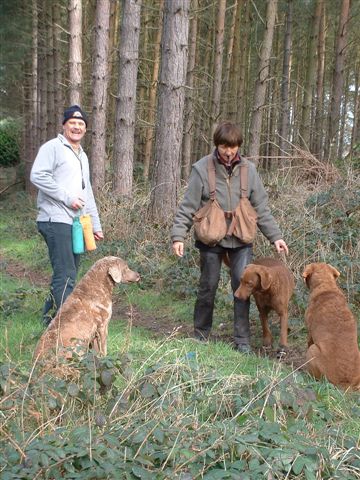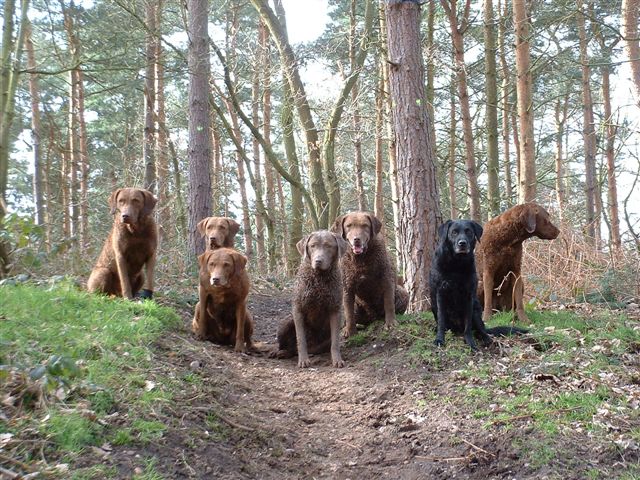 A whole pack of Chessie's with one exception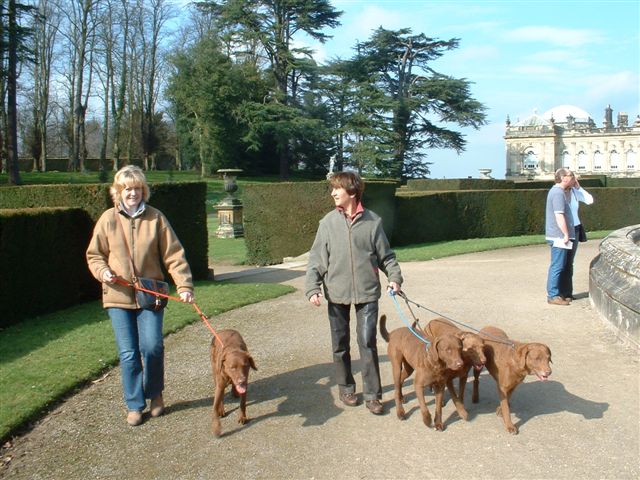 Visiting Castle Howard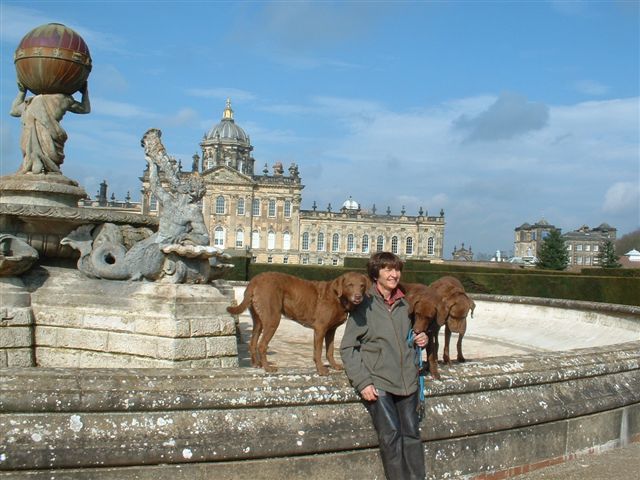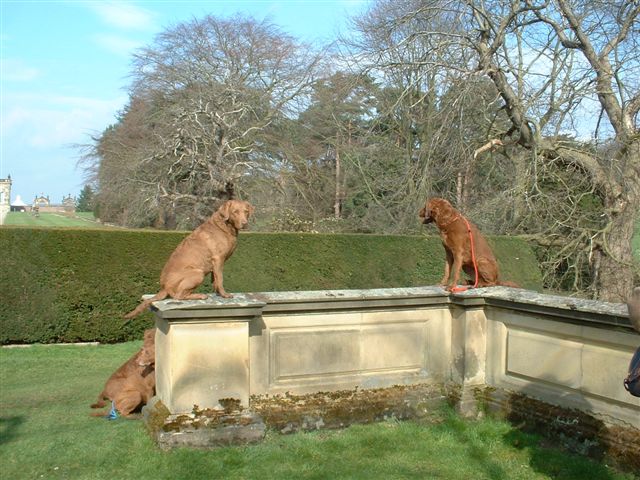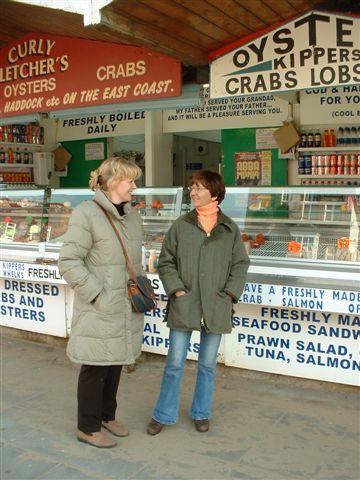 The best thing one can do: Fish n'Chips at Scarborough