I choosed this good looking, healthy young male because he is well bred and has a lovely temper. He also is a very good hunting dog. As well he competed successful on hunting tests in the US and Denmark.
Meine Wahl fiel auf diesen jungen, typvollen, gesunden Rüden da er aus besten US Blutlinien gezogen ist. Er hat einen tollen Charakter, arbeitet auf der Jagd und absolvierte erfolgreich jagdliche Prüfungen in den USA und Dänemark.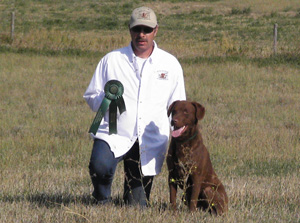 Clive: Montana (USA) 2008 Specialty / Reserve Jam at the Derby
EASTER 2010: IT'S TIME TO SAY GOOD-BYE TO:
FABULOUS ARANOK (male)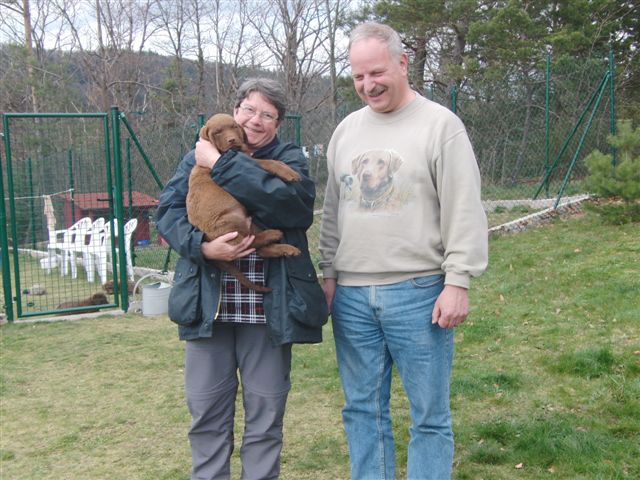 FABULOUS CATORI (female)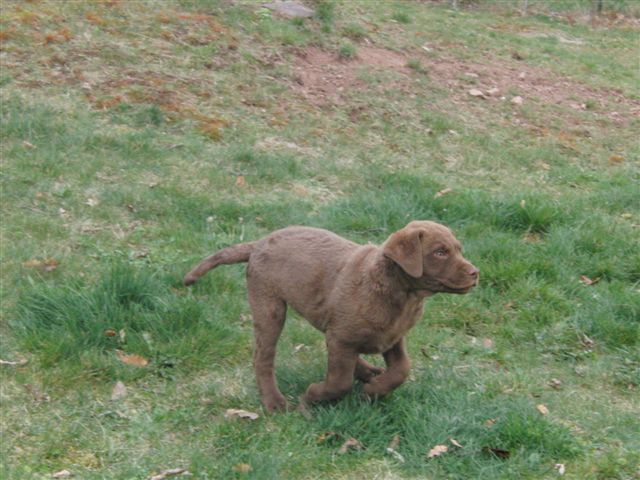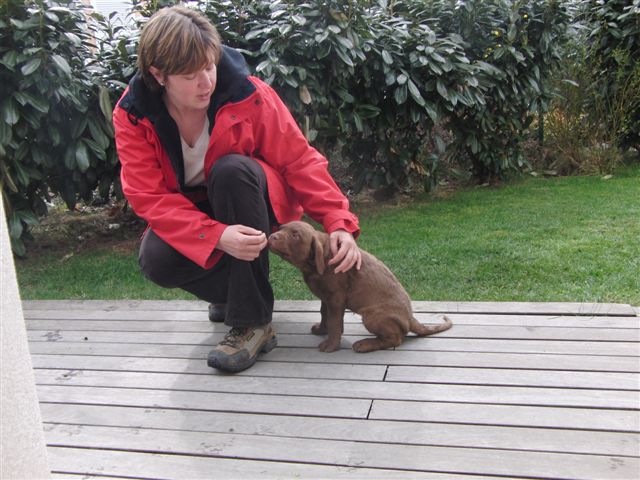 FABULOUS CHAYTON (male)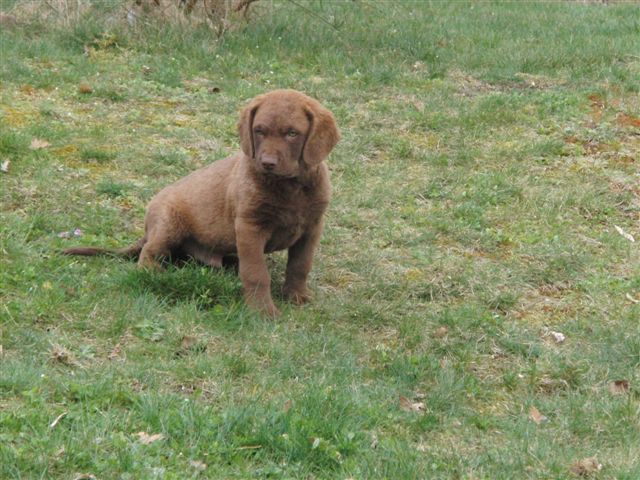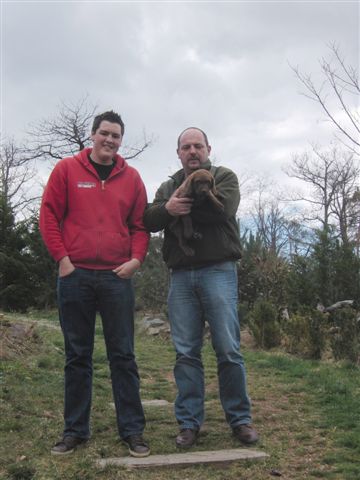 FABULOUS KIMI (female)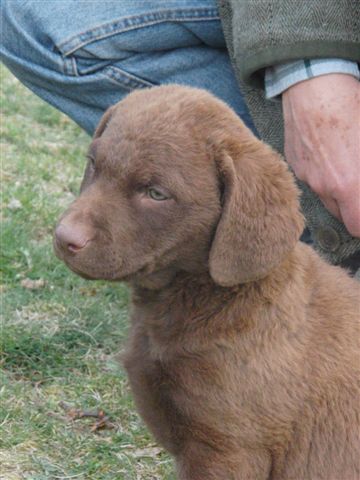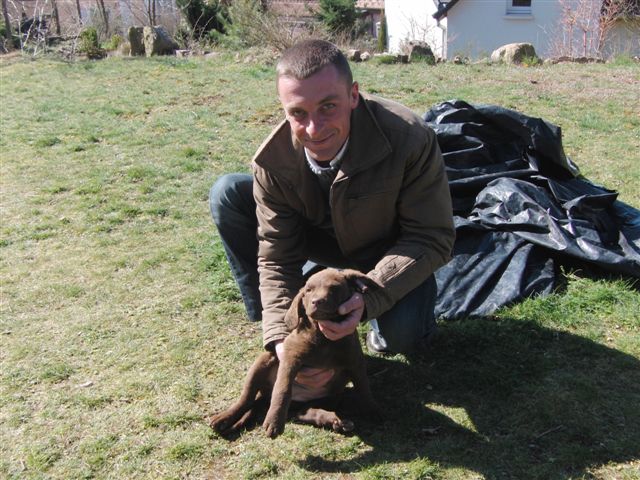 FABULOUS ORENDA (female)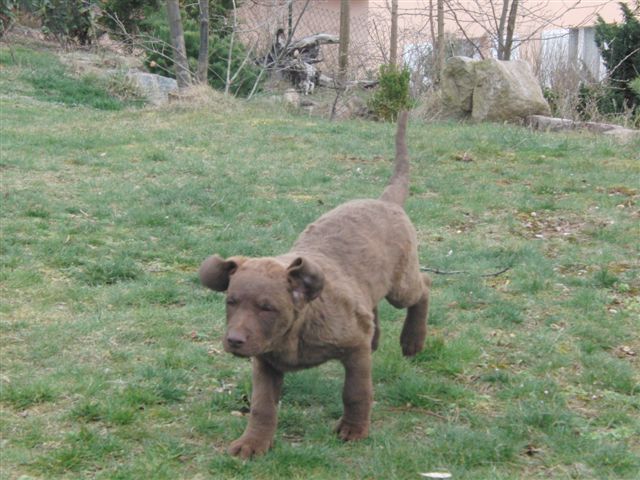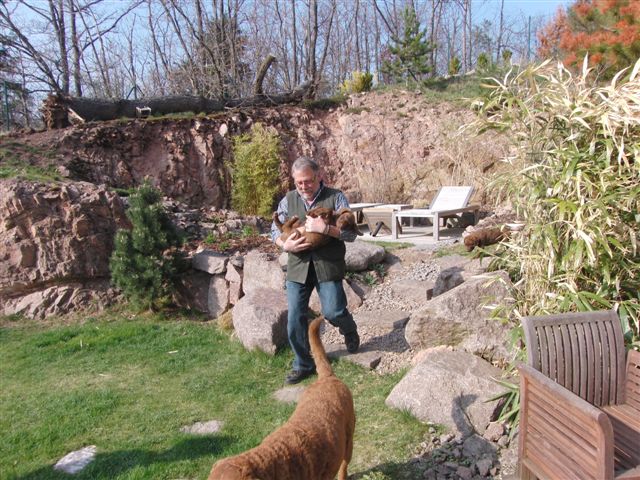 FABULOUS TIVA (female)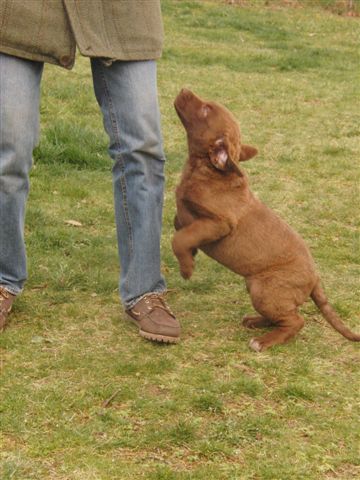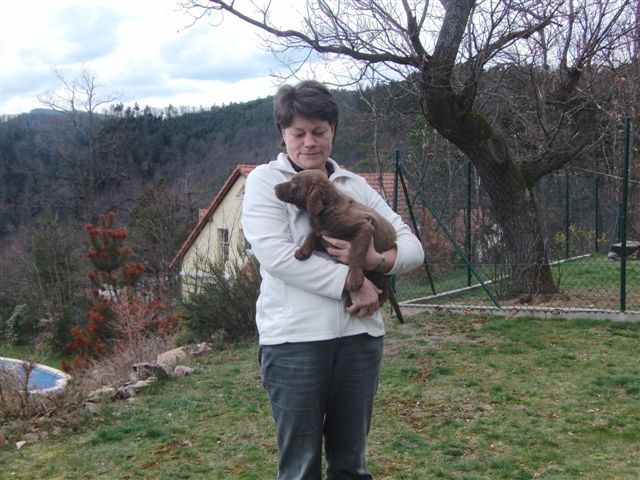 ...and we say WELCOME NIYOL... :-))


April 3rd, eight Wekks old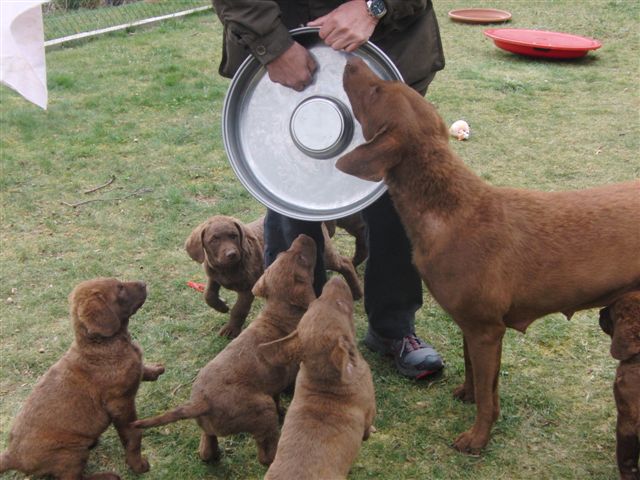 The feeding dish became a drum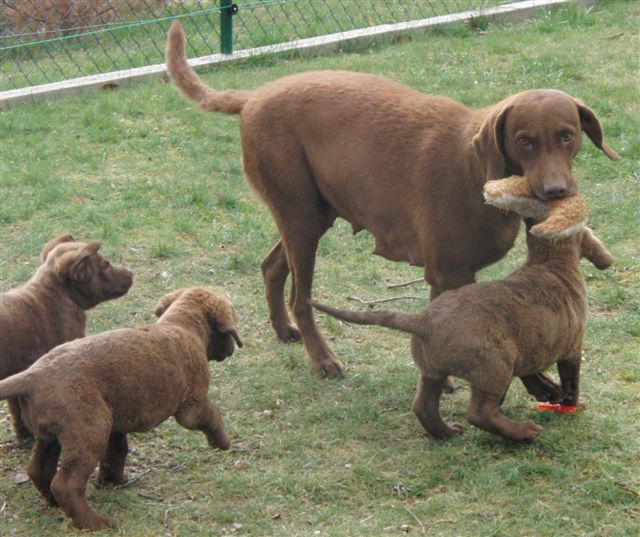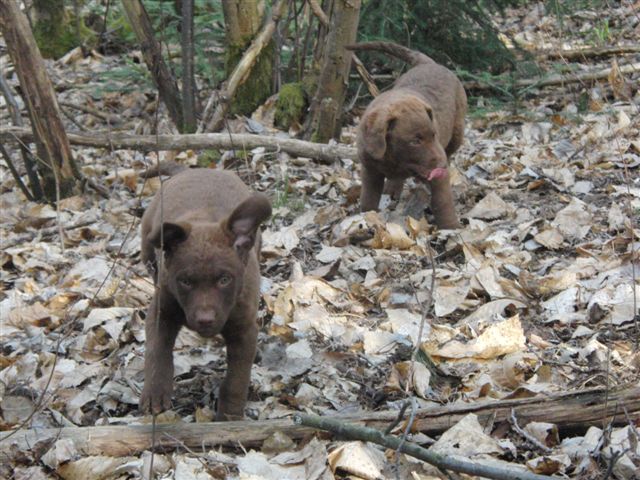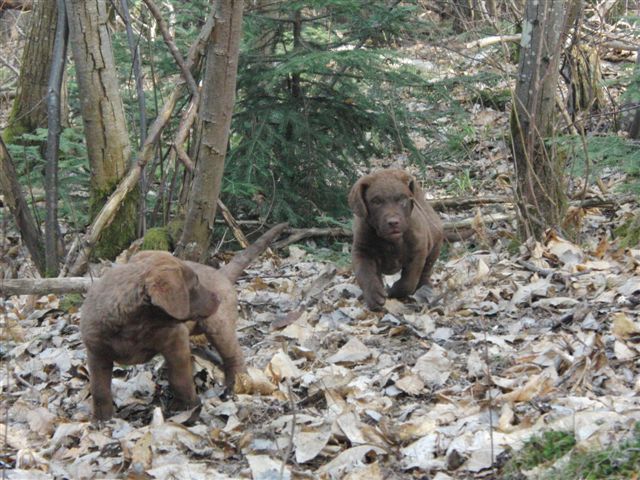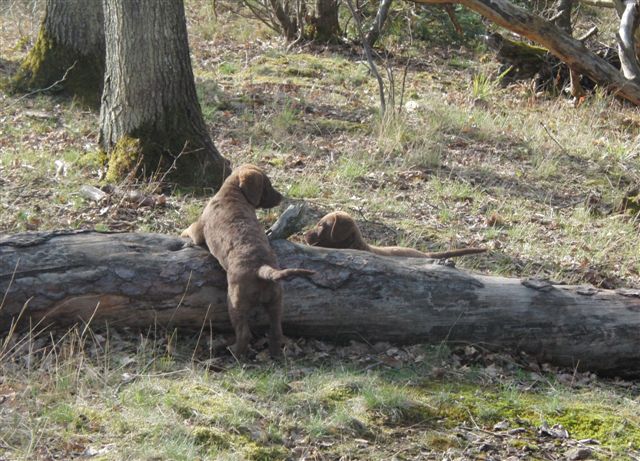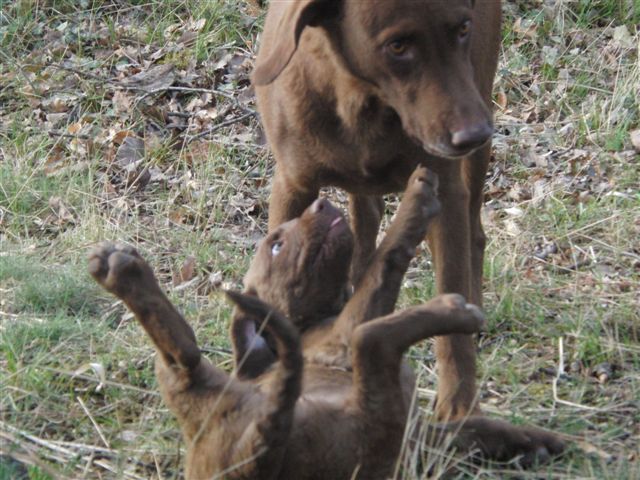 Please mommy play with me!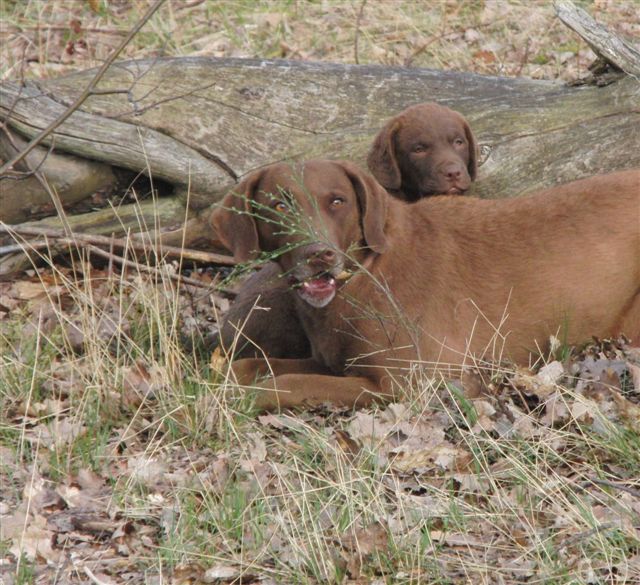 Behind mommy it feels very safe
March 24th, 7 weeks old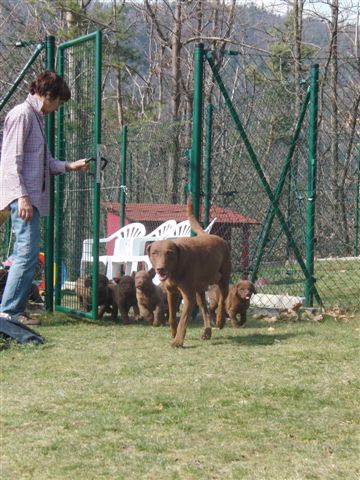 Let's go for awalk in the woods...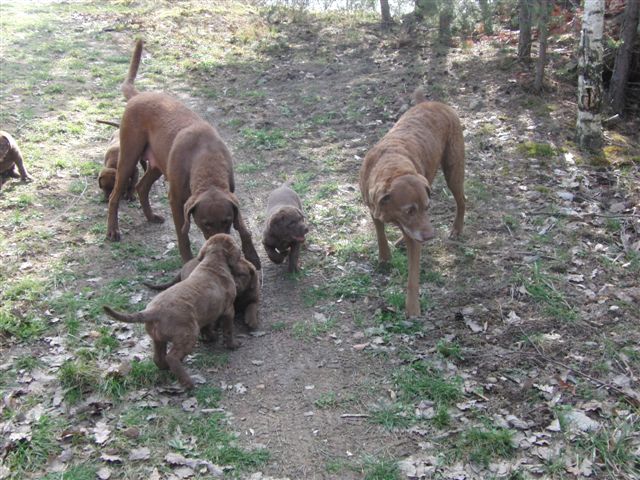 ... Together with mom and grandma we feel safe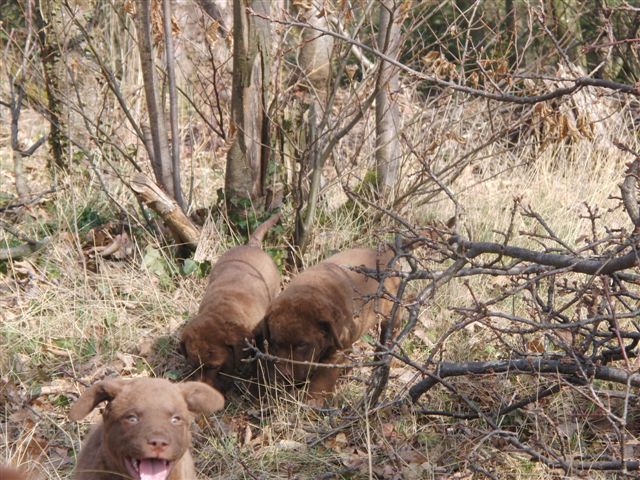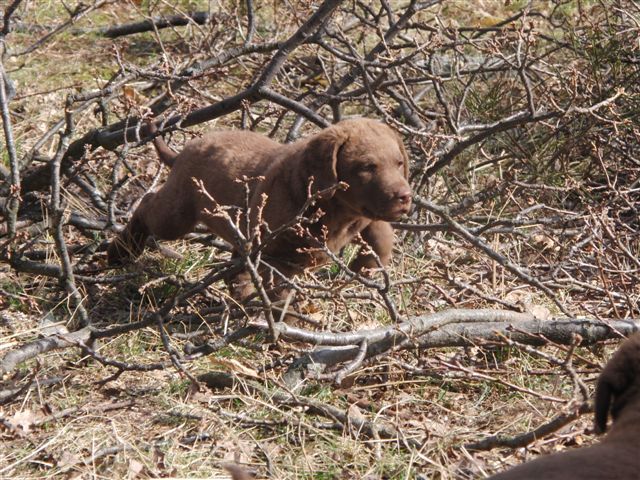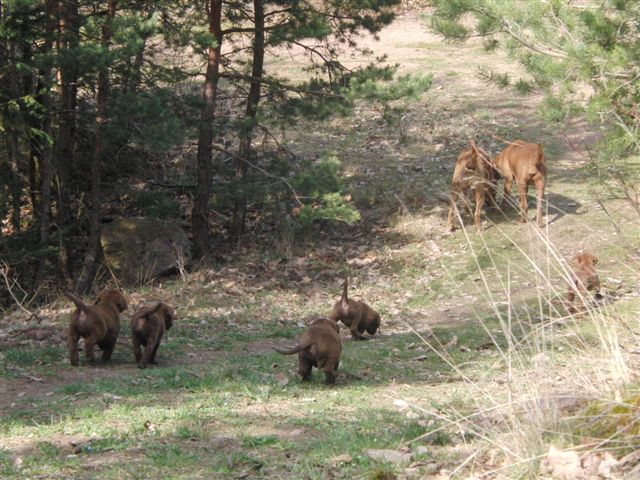 On the way back home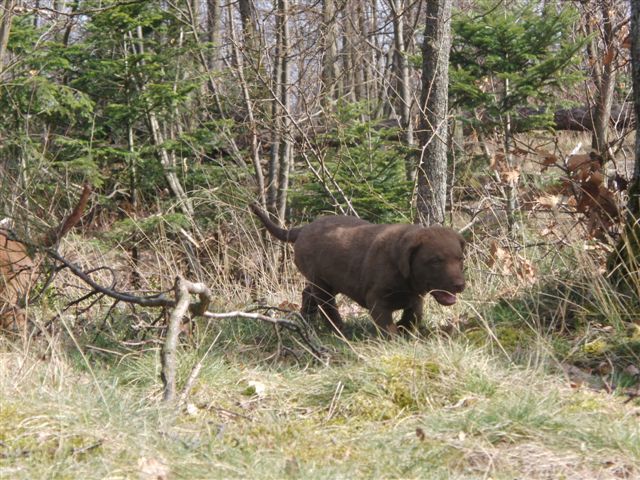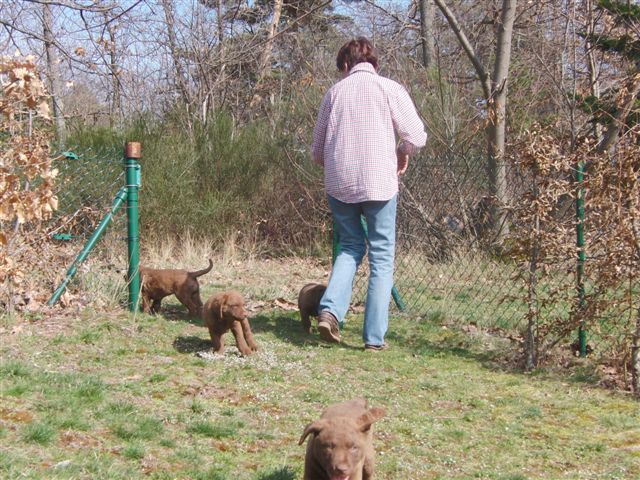 Back home again, now we need a snack!

March 17th, 6 weeks old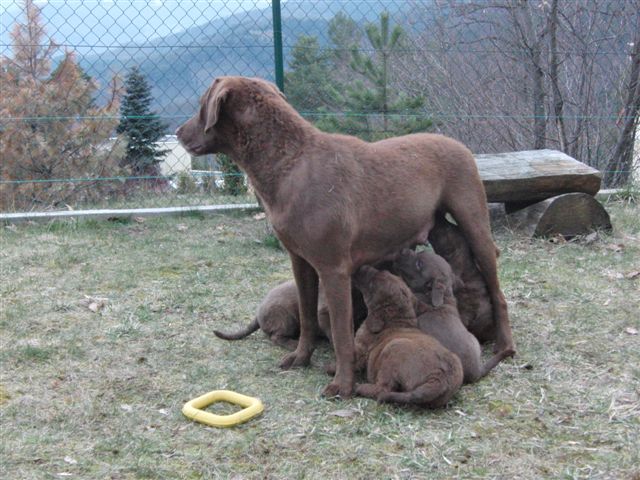 ...and the bar is still open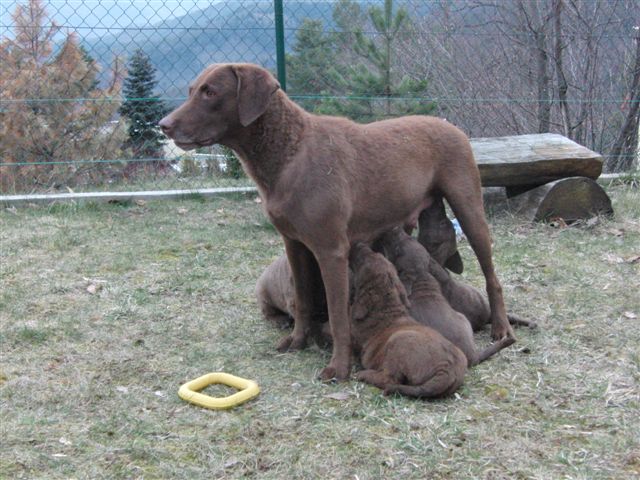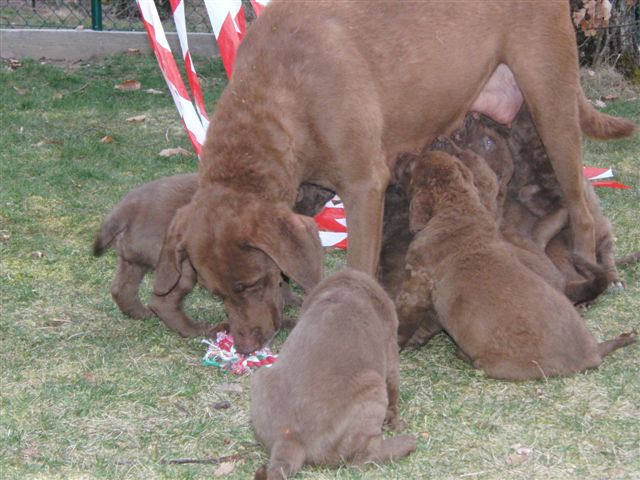 It's big fun playing in the tunnel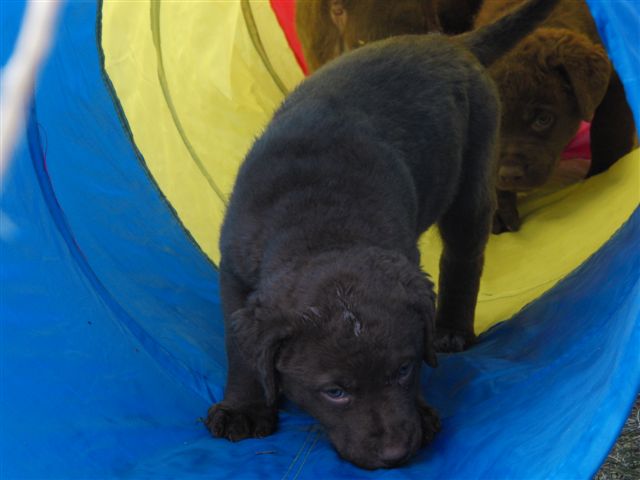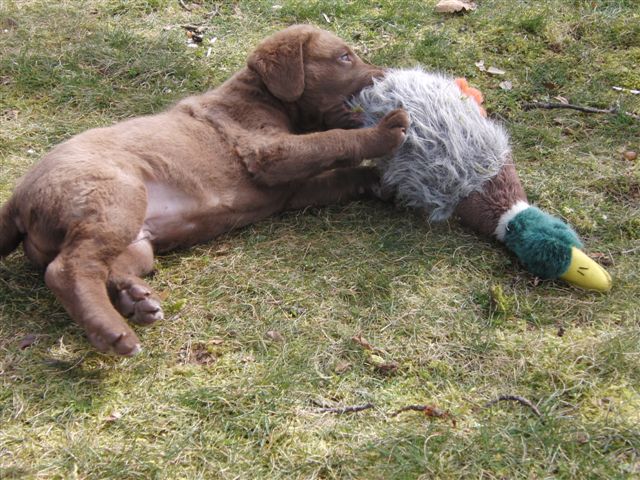 Little Lukas is 6 month old, the pups 6 weeks and there is not much difference in size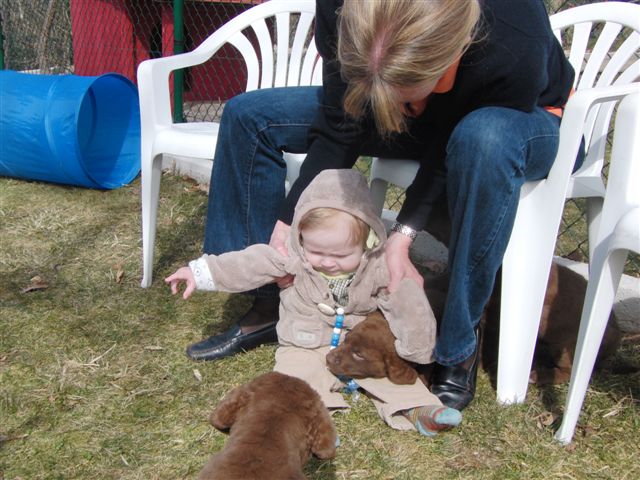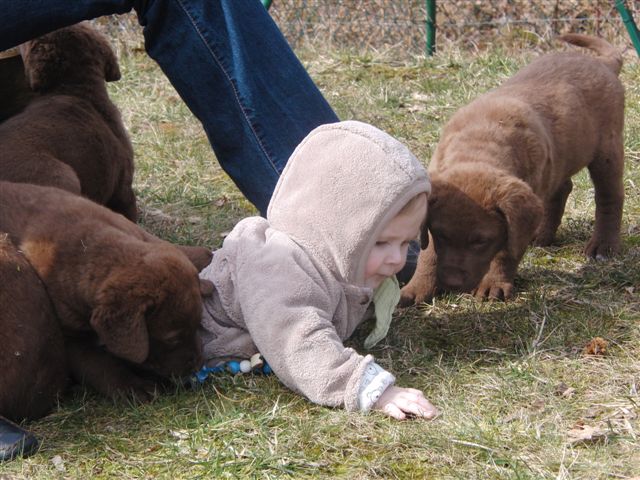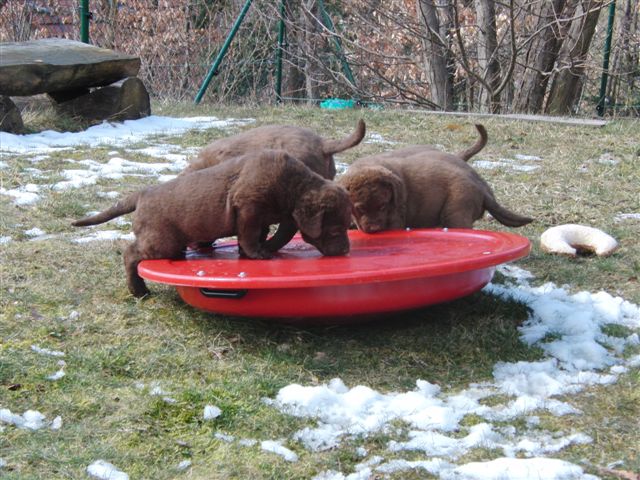 Let's see if we can keep the balance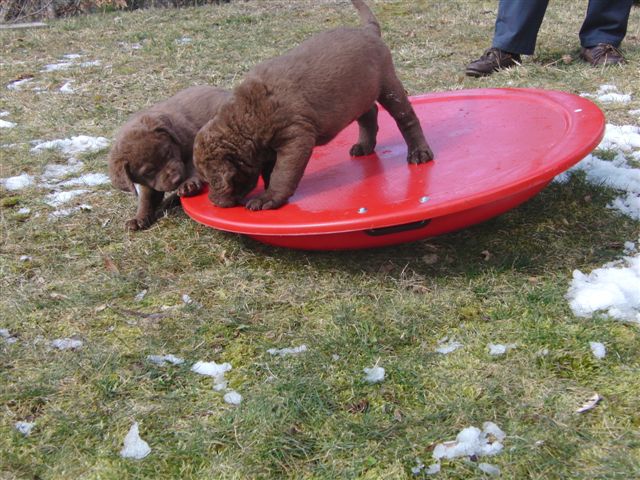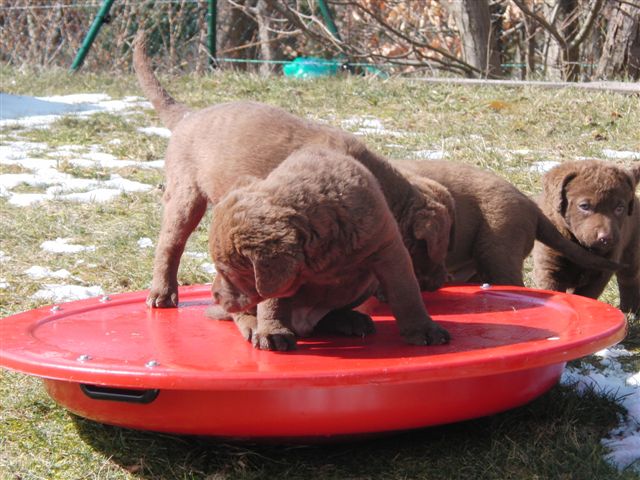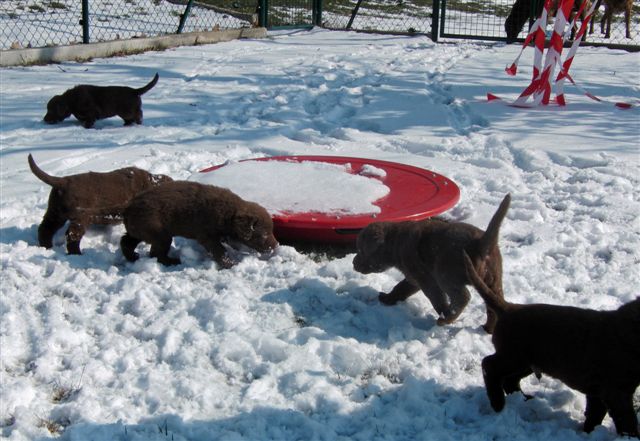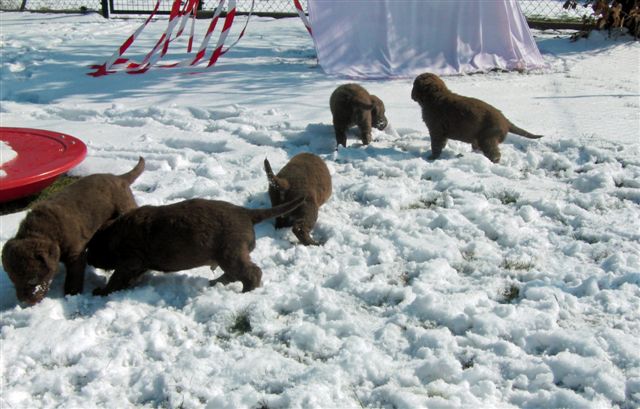 Really strange, what happened to the meadow?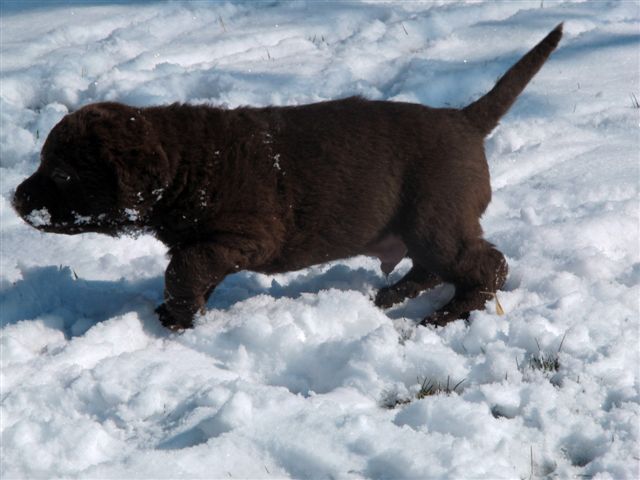 I am not sure whether I like the snow (March 07th)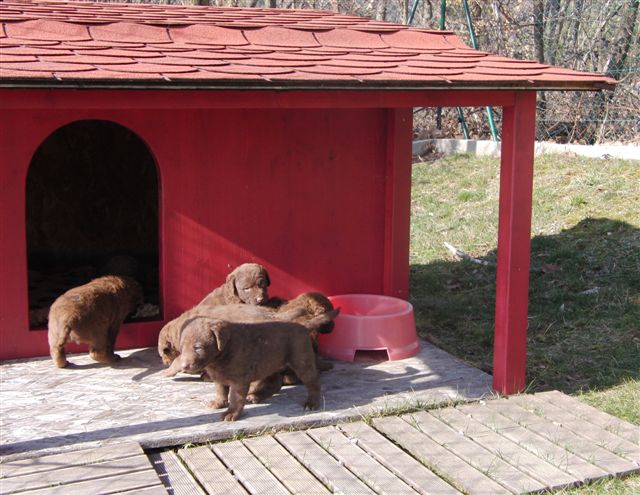 We are also house-owners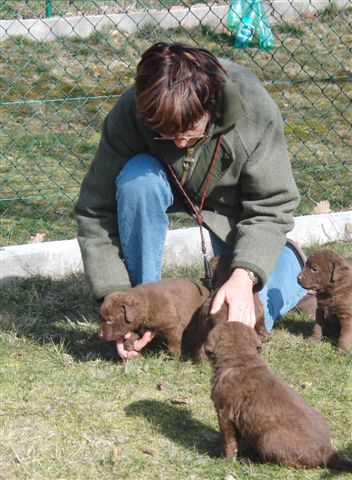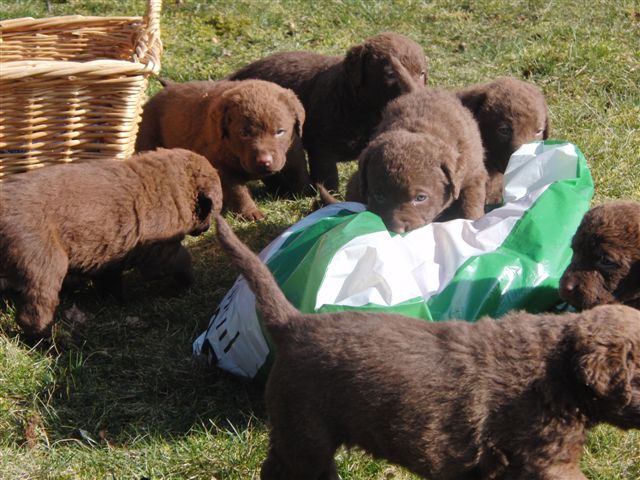 Now we are four weeks old (March 4th)


Actual I am not a pointing dog, I just pretend...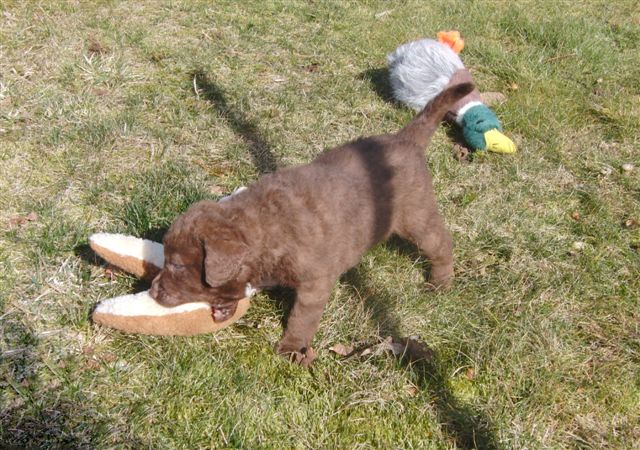 Don't worry, I'll pick it up... (orange female)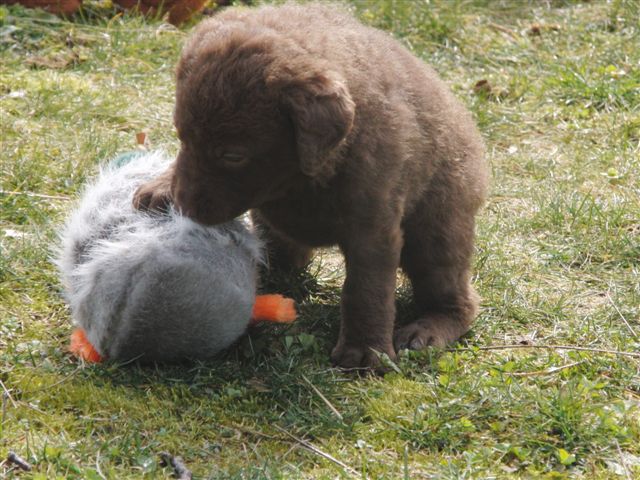 It doesn't seems to be a real duck... (red female)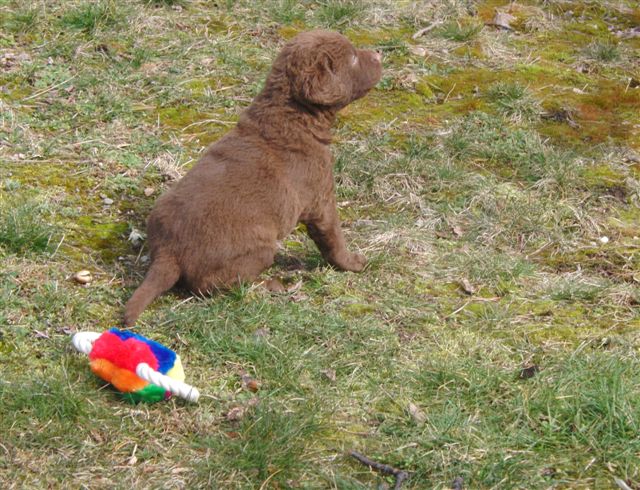 There must be something in the air (yellow female)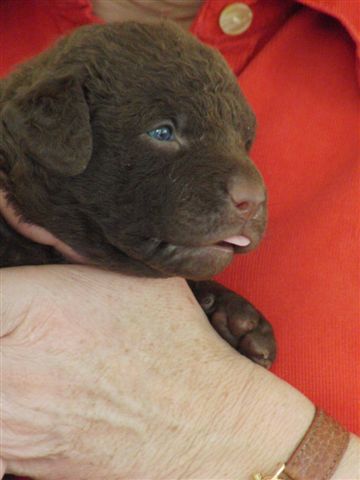 February 24th The "yellow" female
24. Februar Die"gelbe" Hündin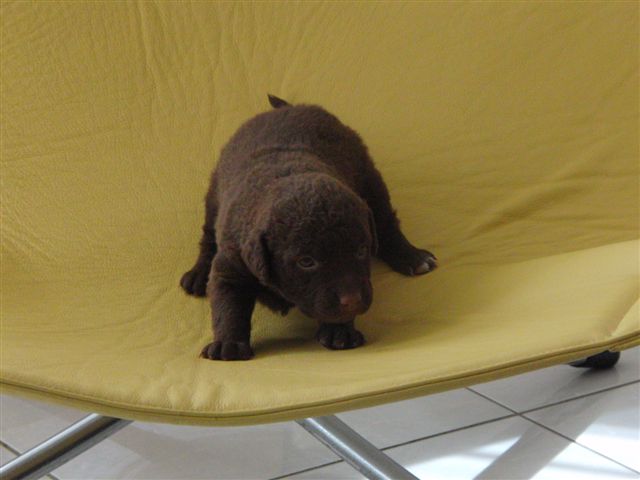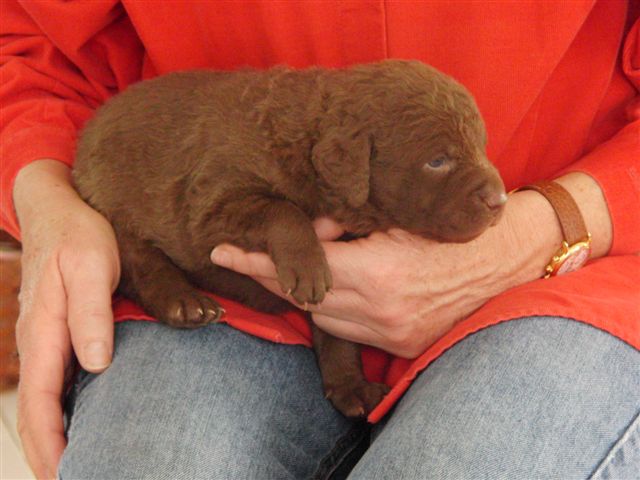 February 24th The "orange" female
24. Februar Die "orange" Hündin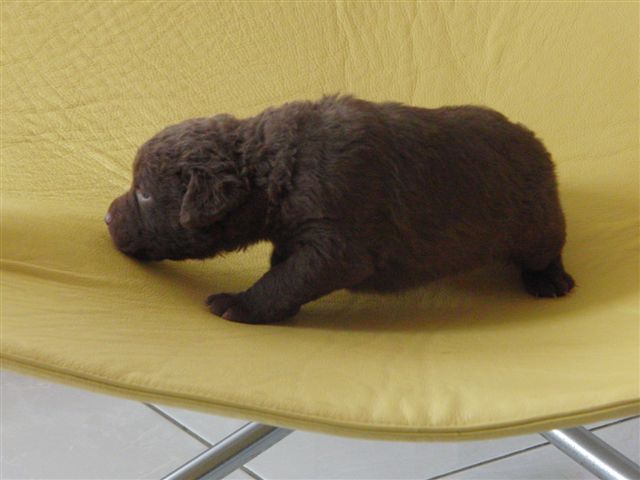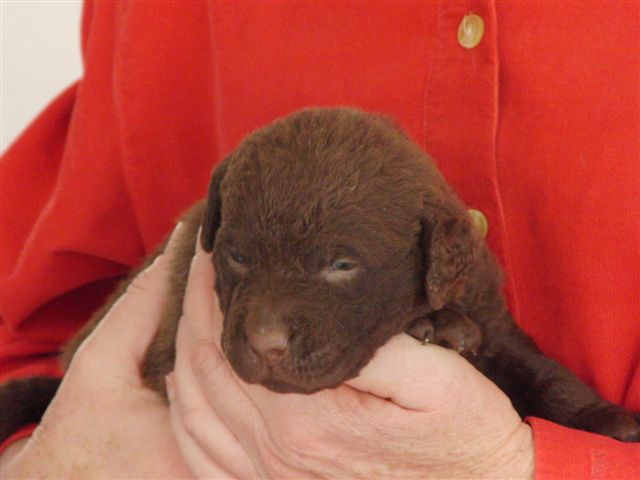 February 24th The "lilac" male
24. Februar Der "lila" Rüde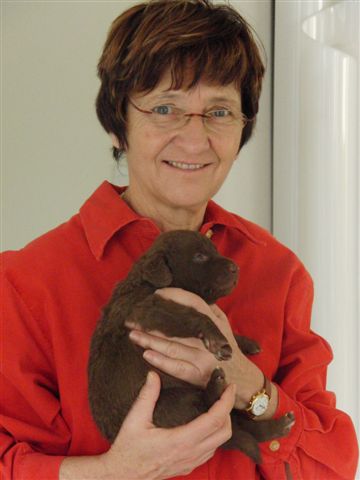 February 24th The "red" female
24. Februar Die "rote" Hündin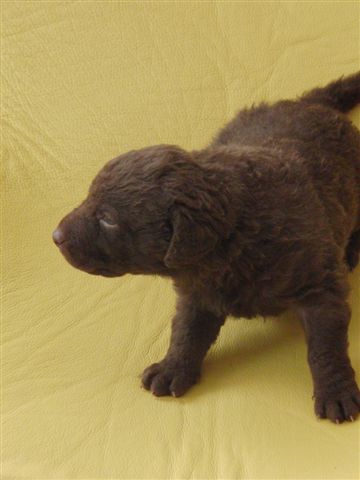 February 24th The "green" male
24. Februar Der "grüne" Rüde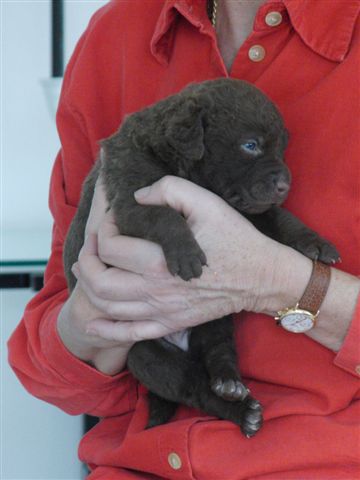 February 24th The "white" lady
24. Februar Die Dame in "weiss"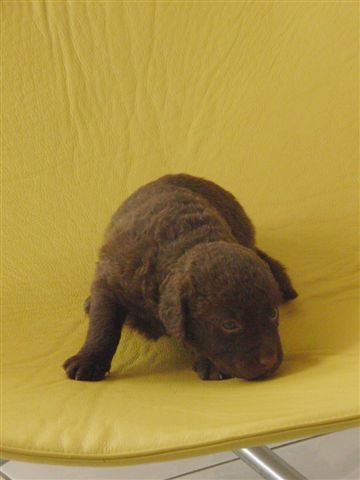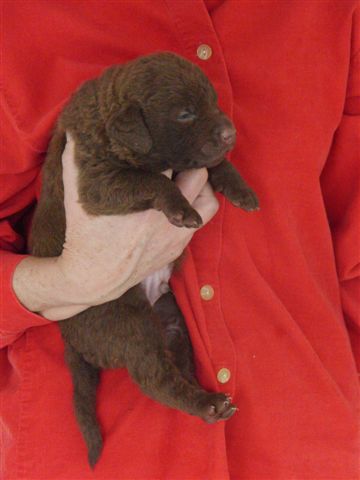 February 24th The "blue" boy
24. Februar Der "blaue" Bub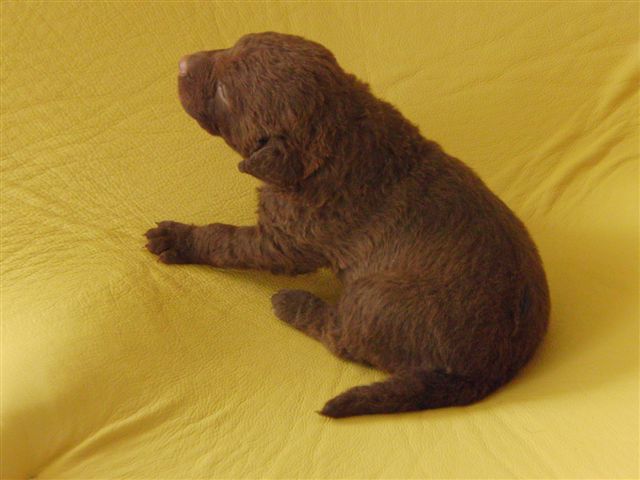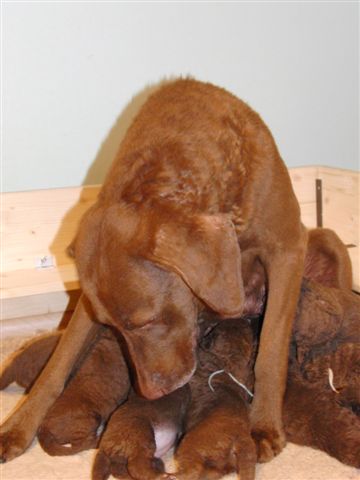 February 19th
19. Februar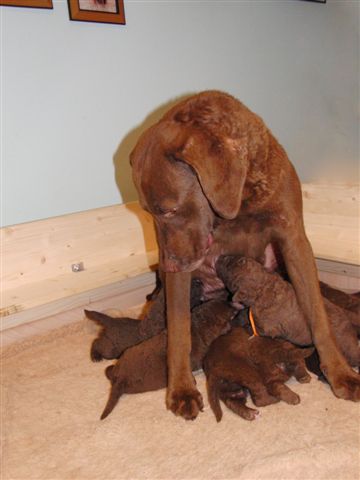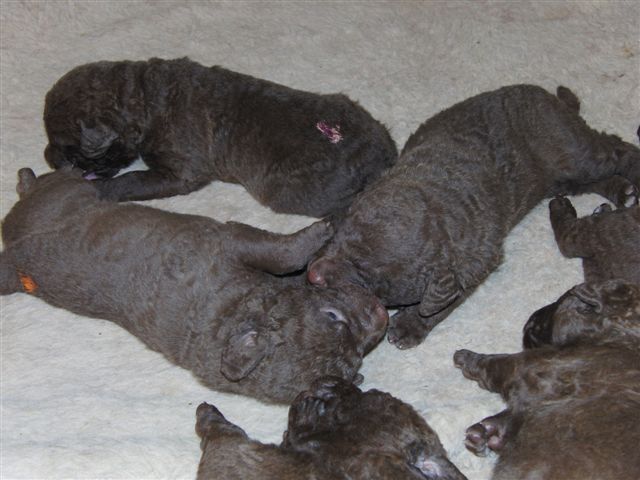 February 19th
19. Februar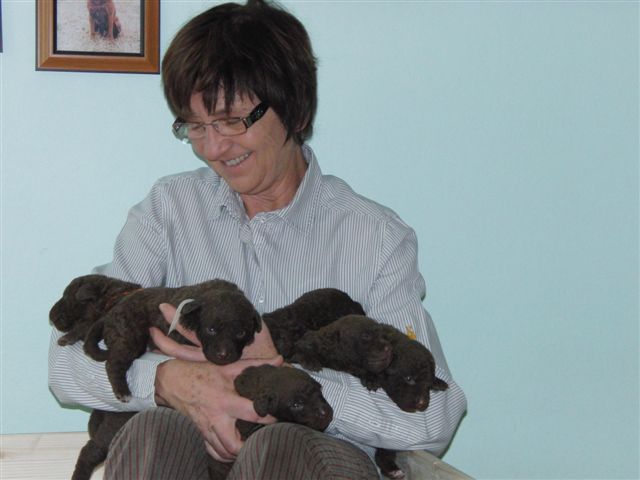 We are a nice gang - aren't we?
Sind wir nicht ne tolle Bande?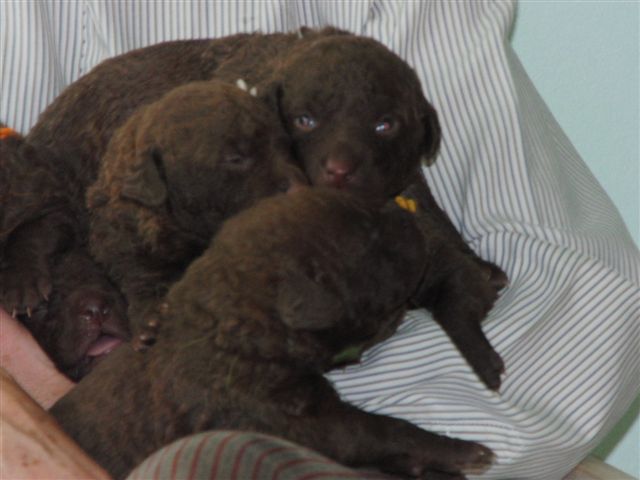 It gets a little bit crowded...
Es wird ein bisschen eng...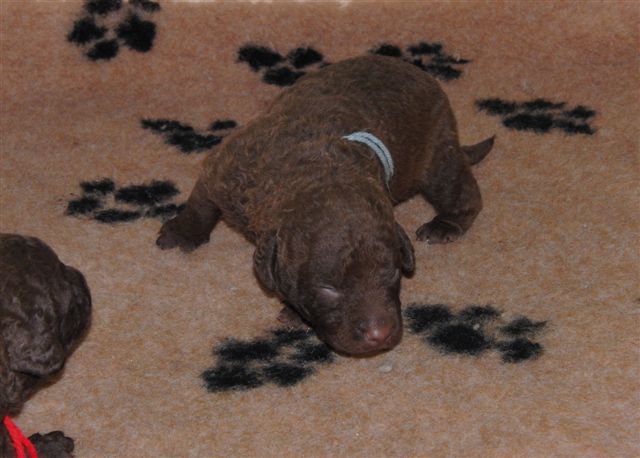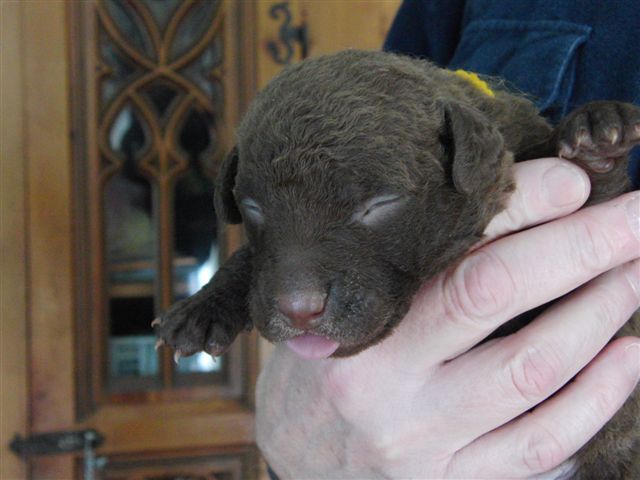 Do I have Asian forefathers?
Meine Ahnen kommen wohl aus Asien...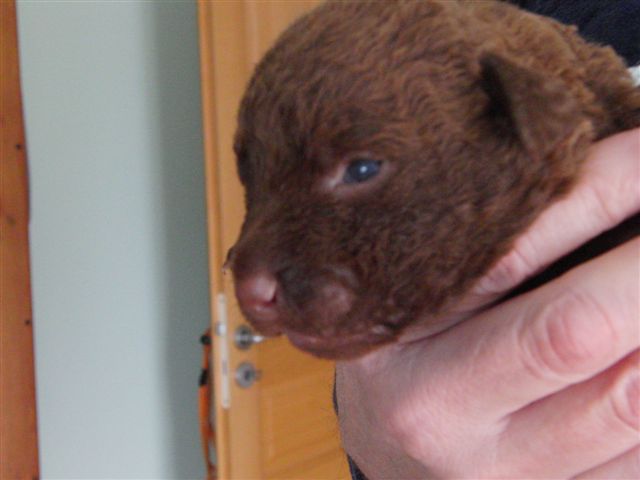 Don't I have the same blue eyes as Paul Newman?
Hab ich nicht Paul Newman's blaue Augen?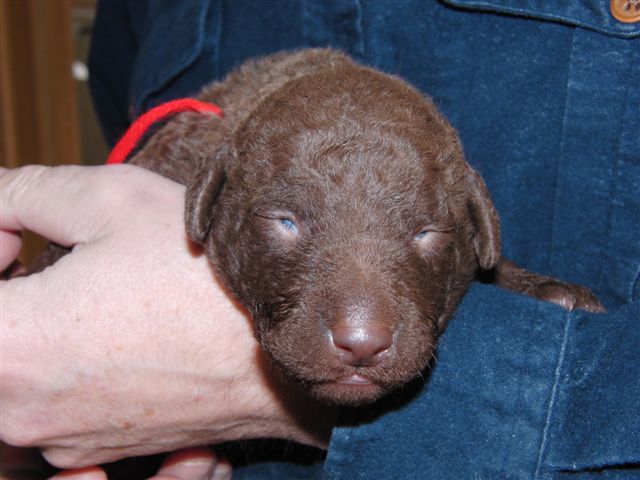 Hey, look at me, my eyes are almost open
Guckmal, ich übe Augen öffnen


I am not a mole even I look likwise!
Ich seh zwar aus wie ein Maulwurf, bin jedoch ein Chessie!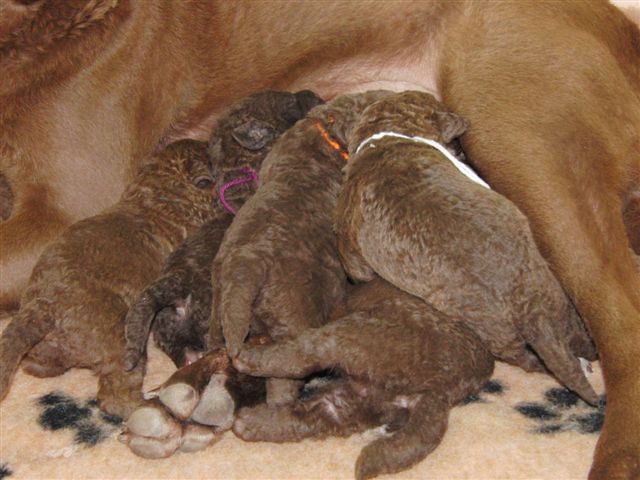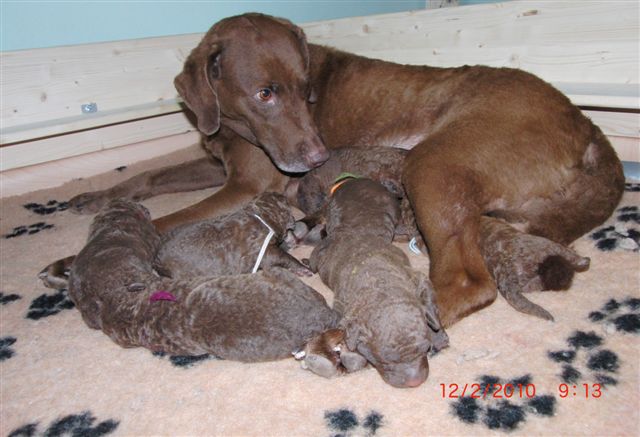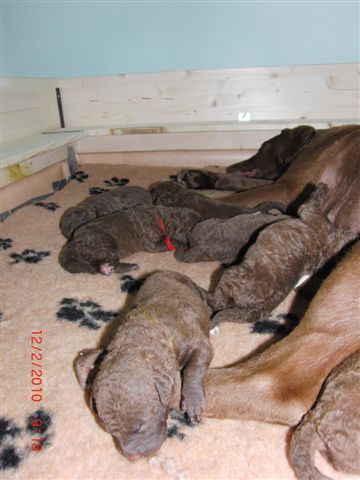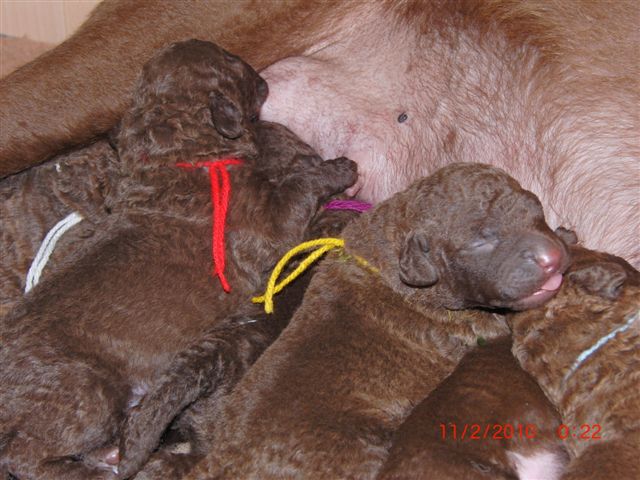 ---
ALMOST ONE WEEK OLD
---

The "little red monster" (female)
Das "kleine rote Monster" (H)


The green one is a male
Der Grüne ist ein Rüde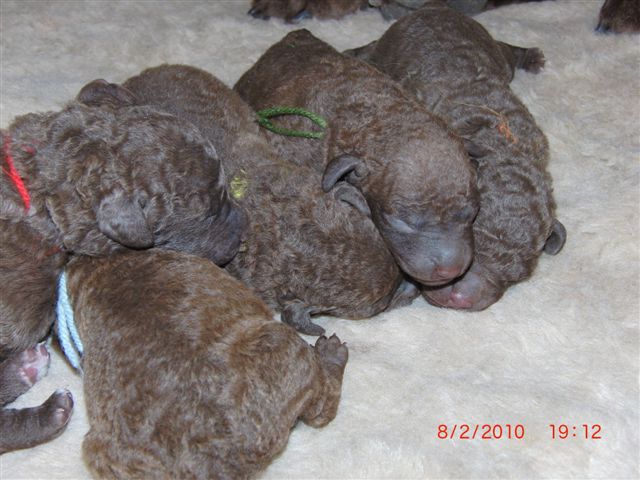 The blue male, the yellow female, the green male and the orange female
Der blaue Rüde, die gelbe Hündin, der Grüne und die orange Schwester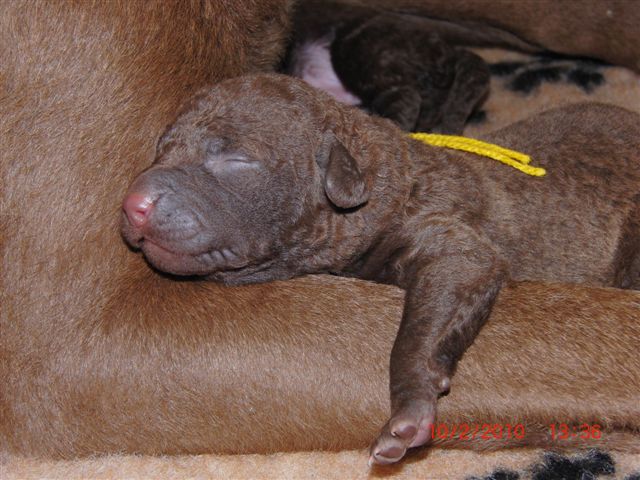 The yellow female poses already like a diva
Die gelbe Hündin zeigt Model Qualitäten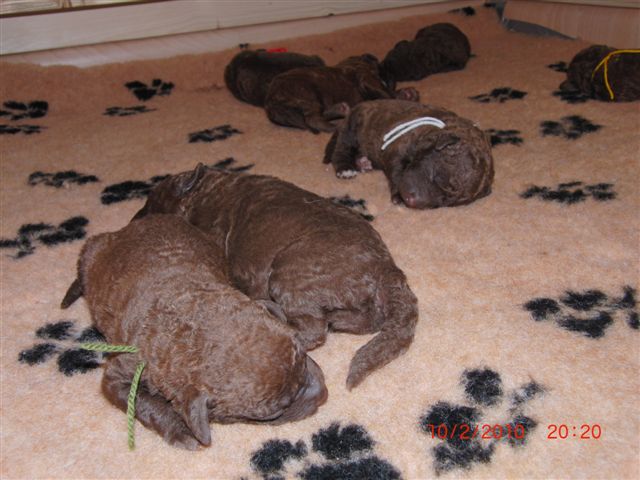 Beside the grren one sleeps the lilac male
Neben dem Grünen schläft sein lila Bruder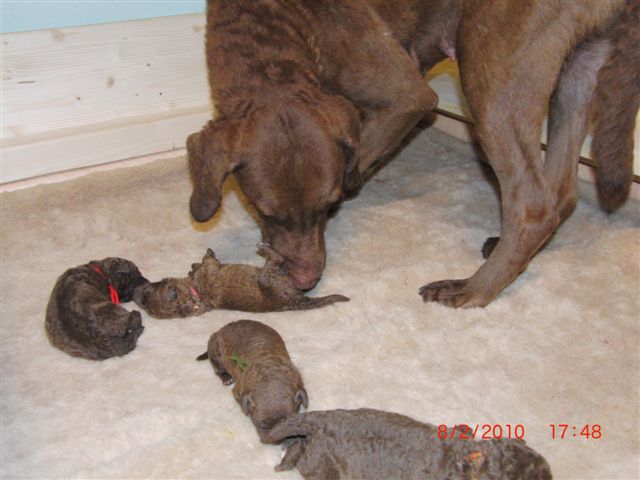 Mato takes care at the pink female and very sadly a few hours later she died...
Mato kümmert sich liebevoll um die pink Hündin, welche leider, leider ein paar Stunden später starb...
---
MATO'S, AND LAST BUT NOT LEAST CLIVE'S PUPPIES
Delivered February 3rd.
---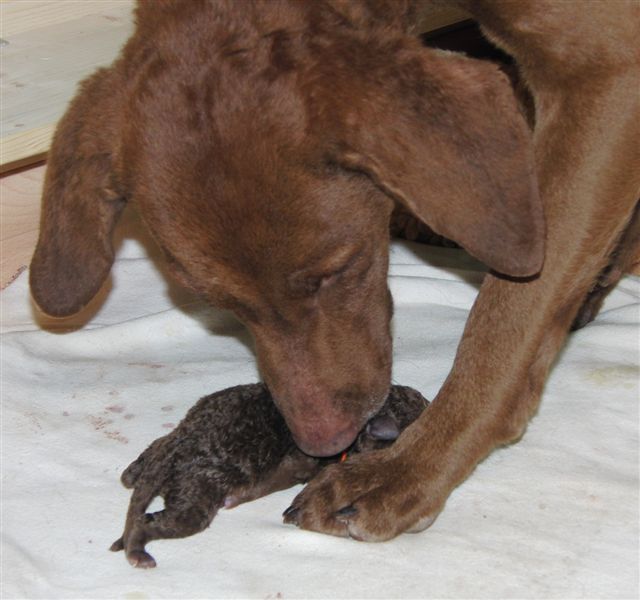 Just born / Ein paar Stunden alt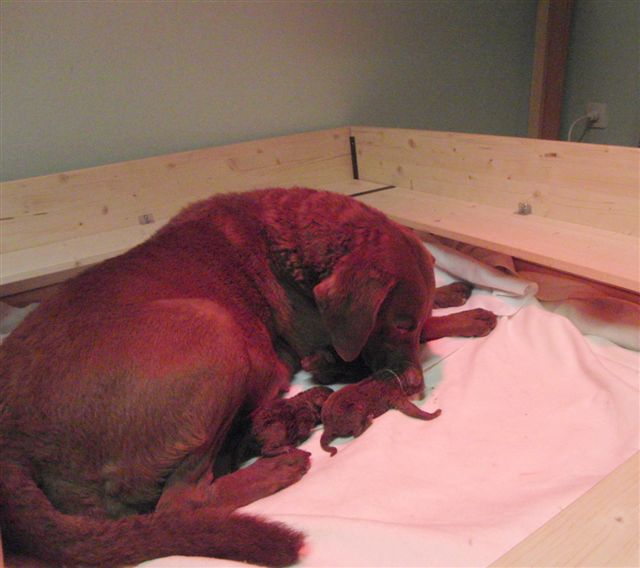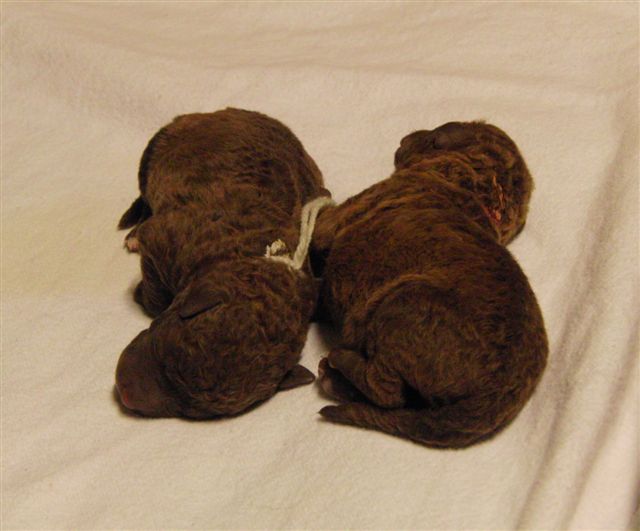 Two days old / Zwei Tage alt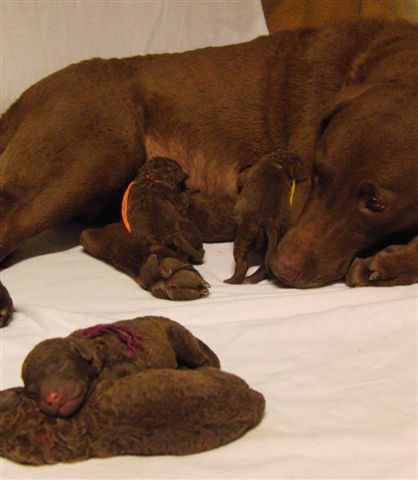 The yellow one practice already climing / Der gelbe Kletterkünstler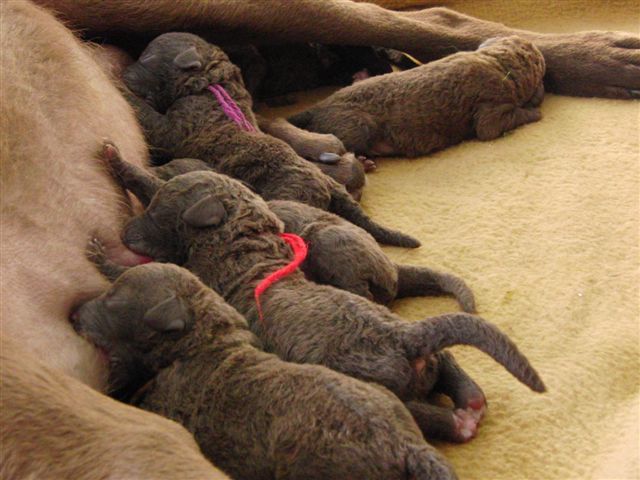 Four days old and always hungry / Auch am vierten Lebenstag knurrt der Magen

---
January 27th, Day 58th / 58. Trächtigkeitstag
---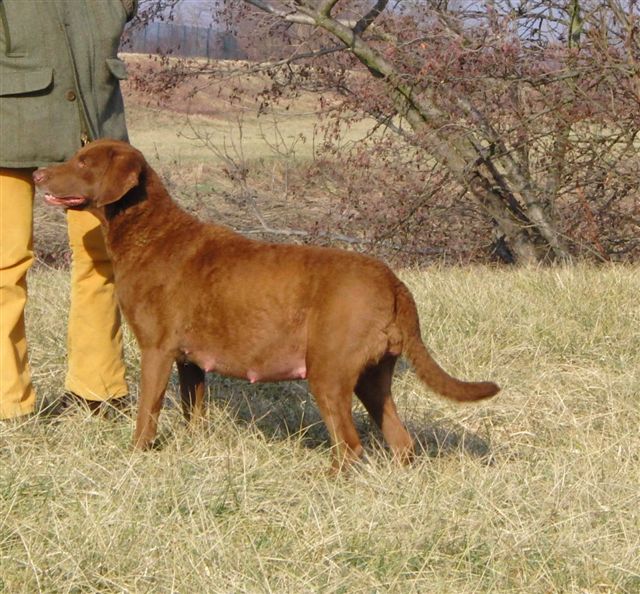 a few more days and the "hubbub" comes to its end:
: Hier die wohl letzten Schwangerschaftsbilder, bald ist der Tag X und es könnte lossgehen...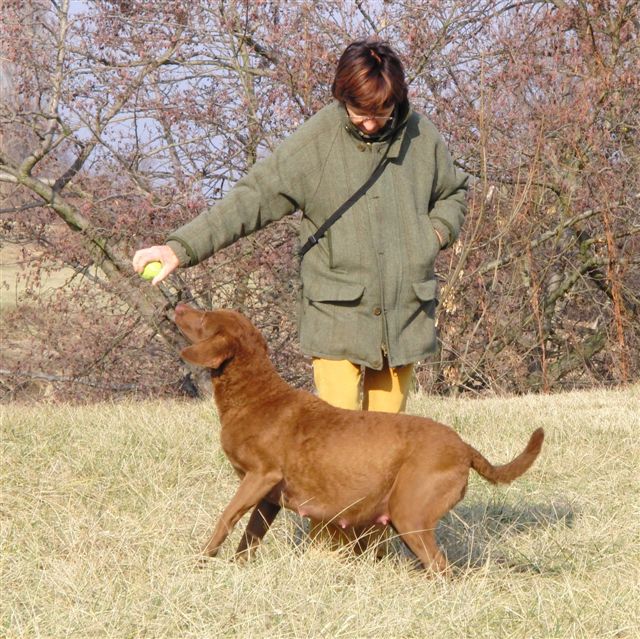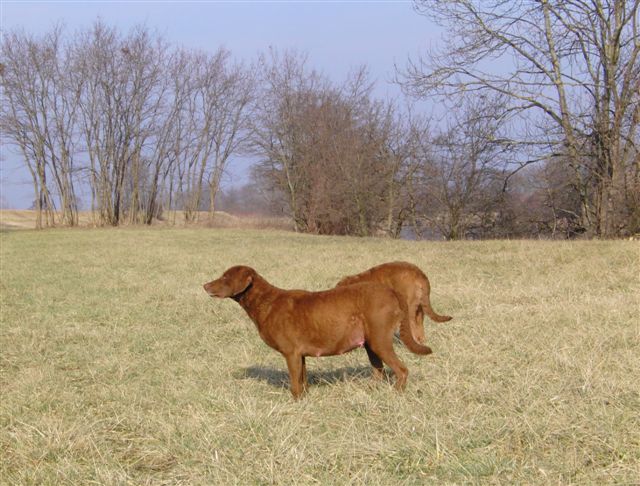 ---
Now I am 6 weeks gravid, thank god I can hold on to my tennis ball!
Nun bin ich 6 Wochen tragend, mein Tennisball hilft auch in "schweren" Zeiten!
---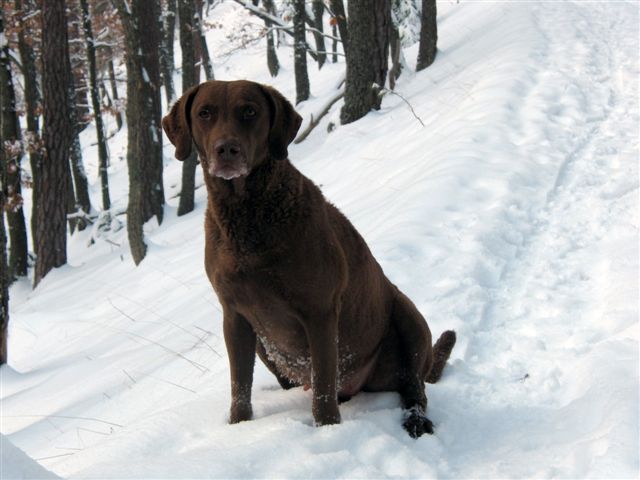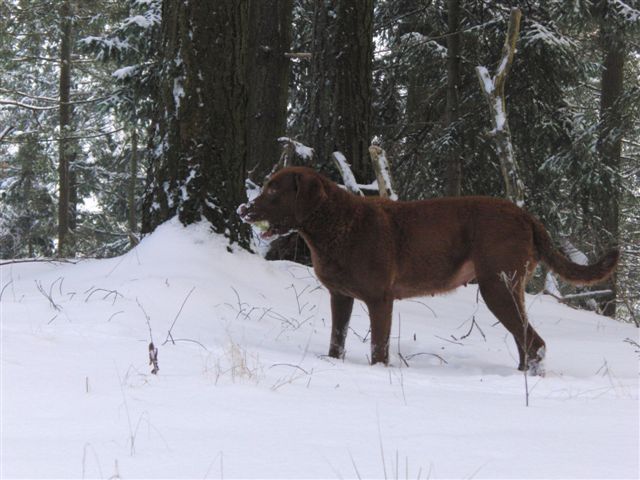 Puppies due February 3rd
Wurftermin 3. Februar
---
ARHUS (DK) Nov. 30. - Dec. 03.
Mato was ready to be mated, thats why we went to Denmark
---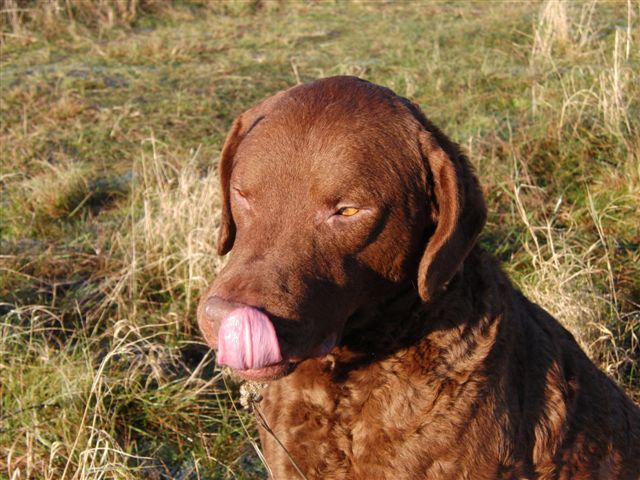 Clive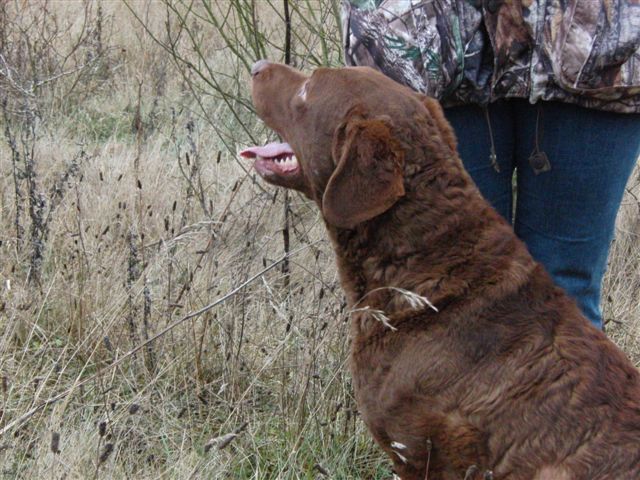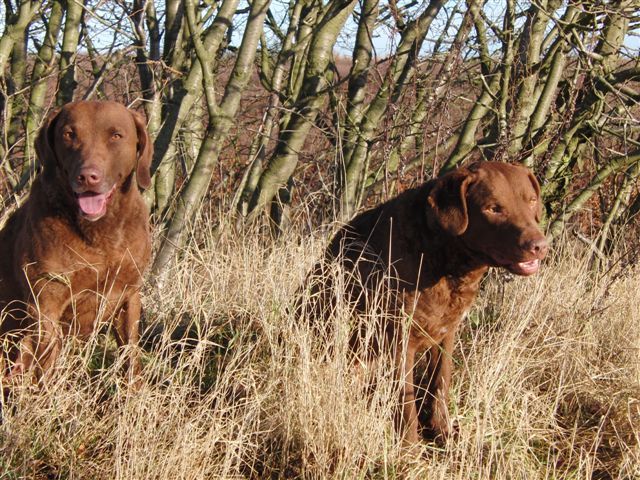 Mato and Clive after the mating Dec.01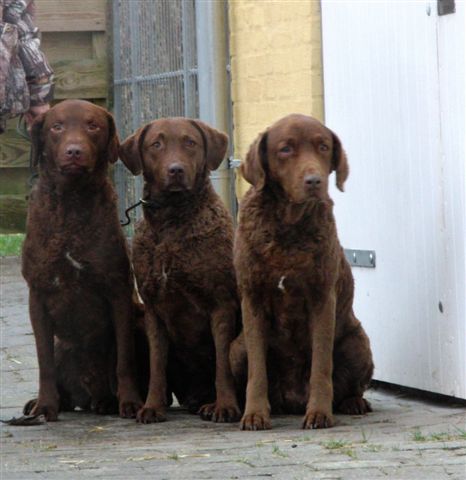 Clive together with his mother and grandmother

(find some more picts on Meeting Point)