*05.04.2003 - † 07.06.2016
HEALTH RESULTS:
Hips C/C; Elbows 0/0; DM/EIC/ genetically clear; prcd/PRA N/N; HC/RD clear (Oct.2008)

BREEDER: URSULA MOILLIET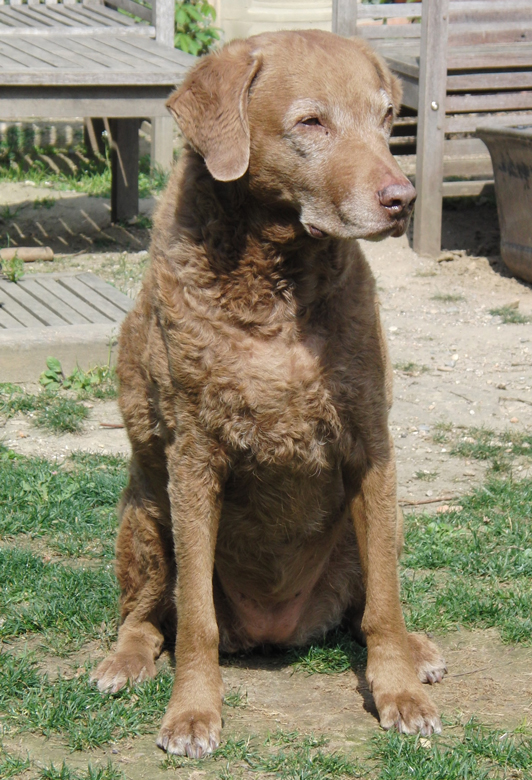 Kanda March 2016

Kanda October 2015
Kanda August 2014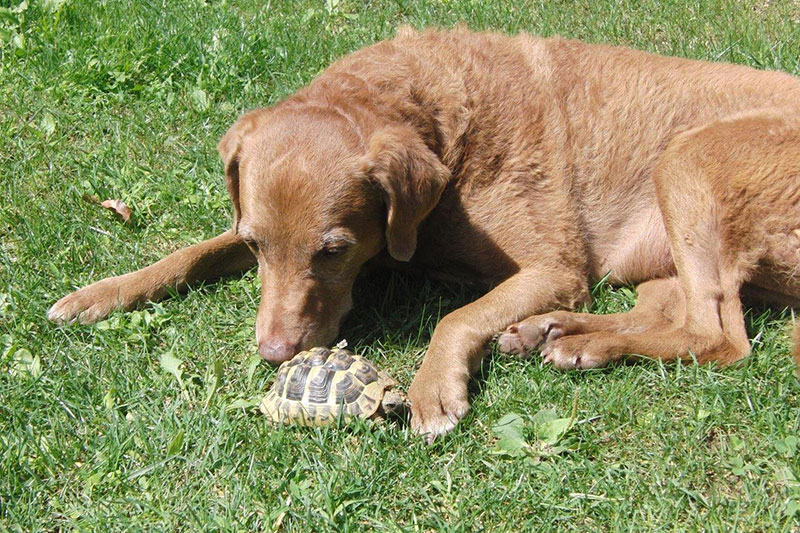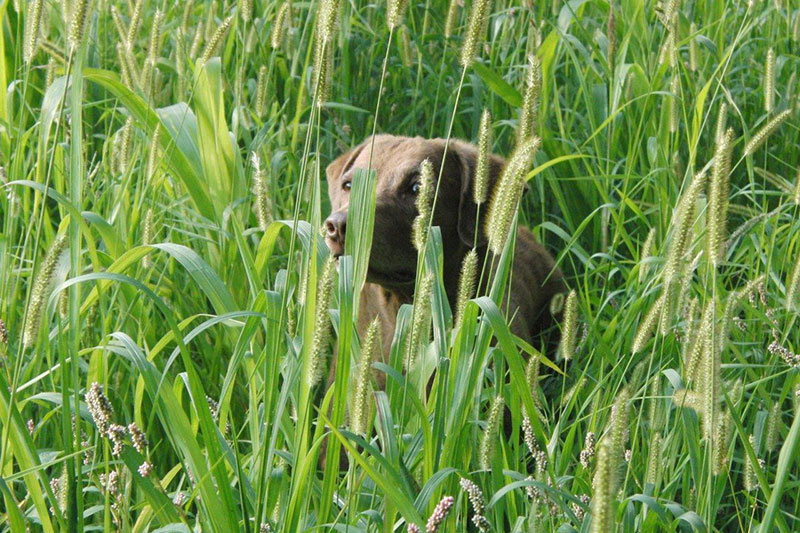 Kanda March 2013. Kanda is now almost 11 years old but isn't she still good looking?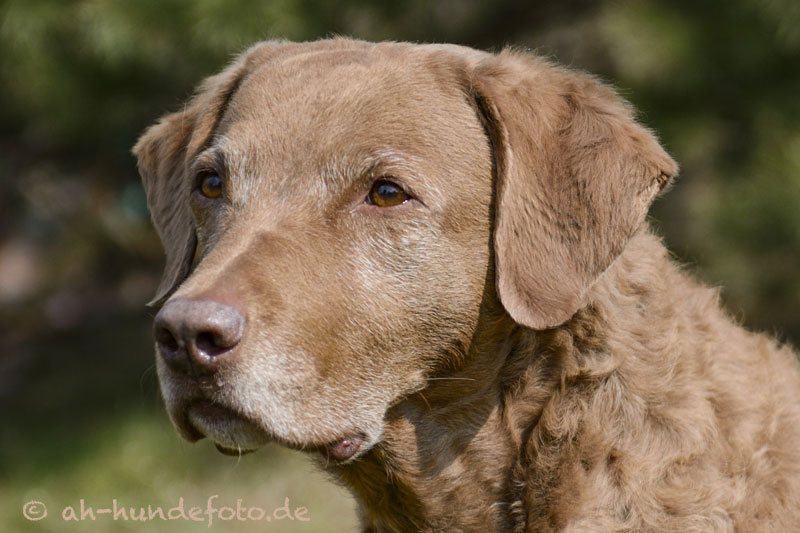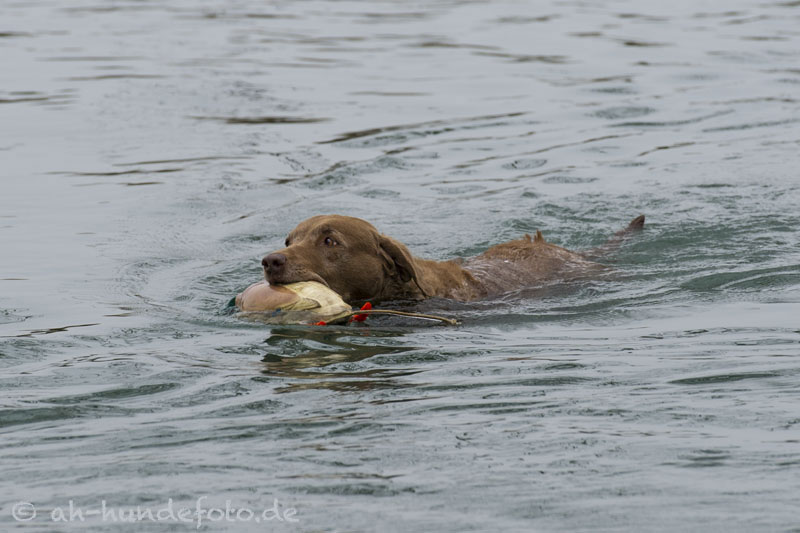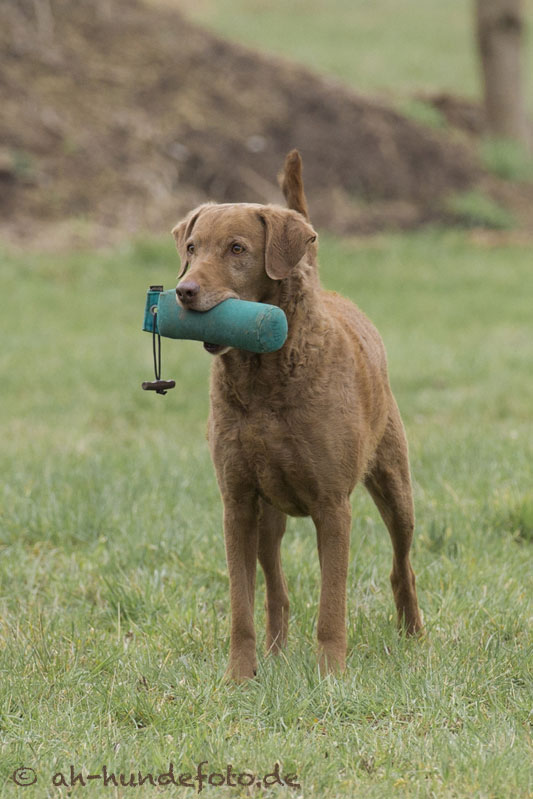 Photos by Angela Hänicke www.ah-hundefoto.de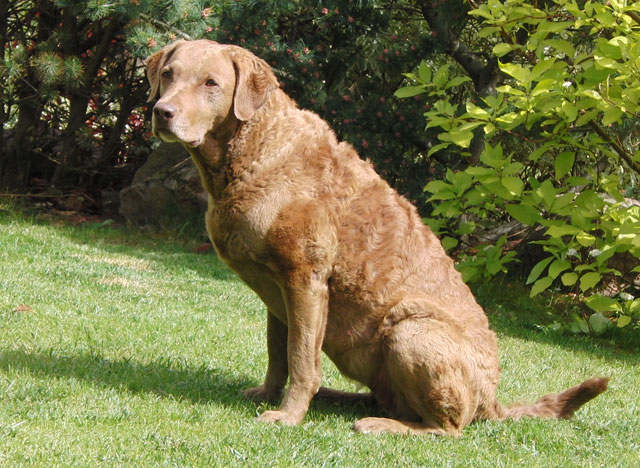 May 2012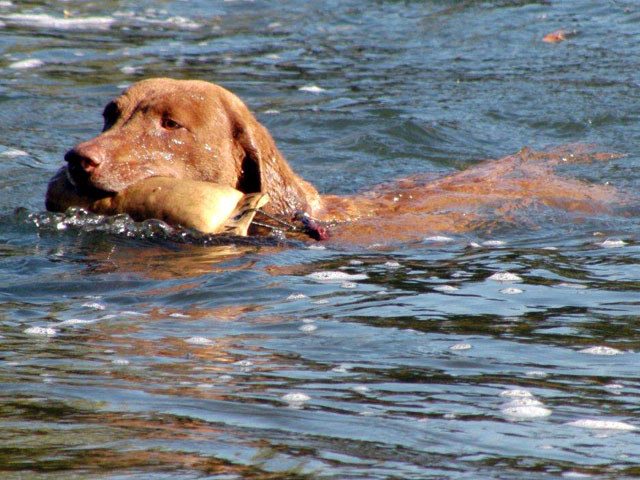 October 2010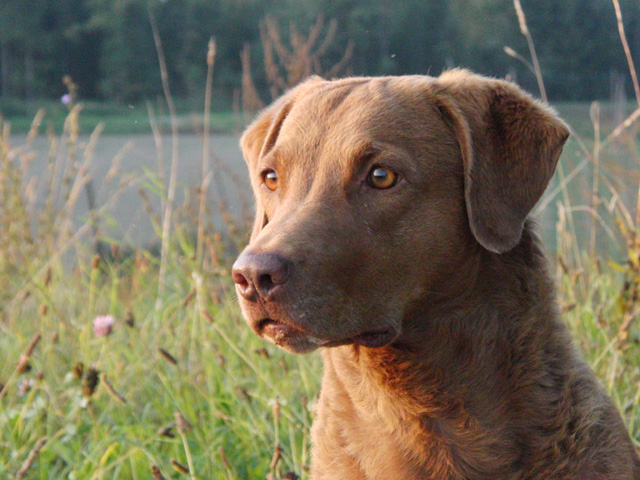 SEPTEMBER 2009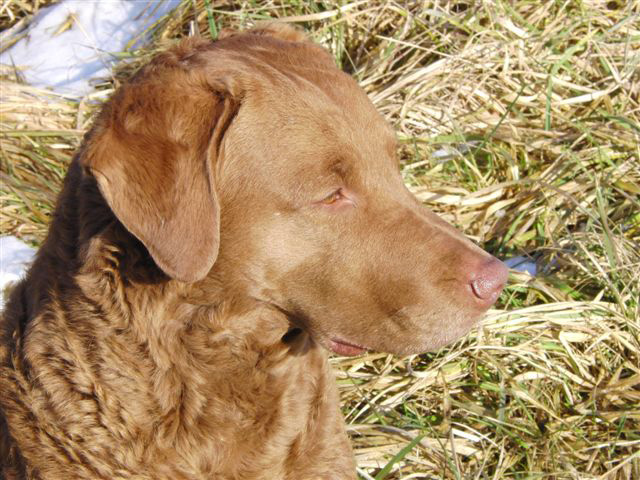 JANUARY 2009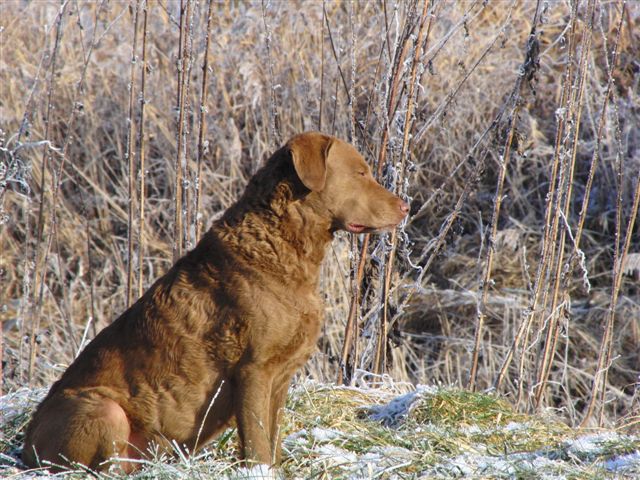 JANUARY 2009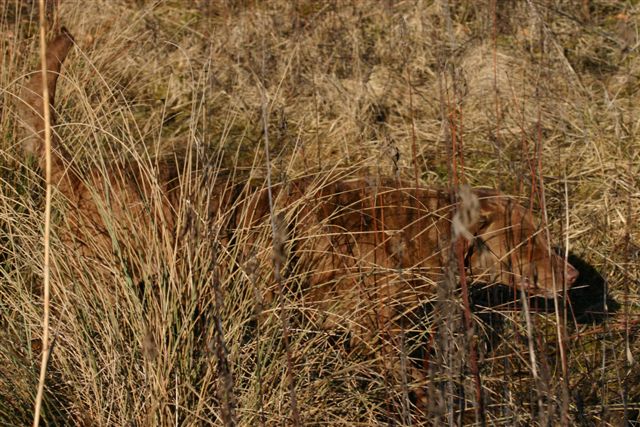 CLOAK OF INVISIBILITY... Sept. 2008
(Foto: Kitty Simione)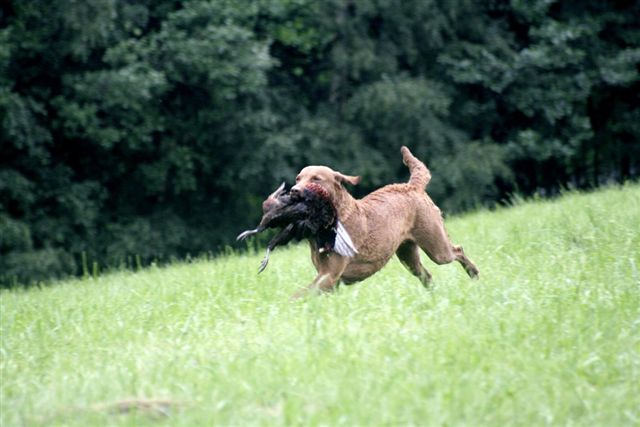 CHESSIE EVENT WD/WDX/WDQ PREIN AN DER RAX (A) June 6th - 8th 2008
(Photo: O. Brinkhoff)
Kanda did the Tripple, meaning came out victorious from the WD/WDX/WDQ in one day.
There are not many Chessie's which have done this before!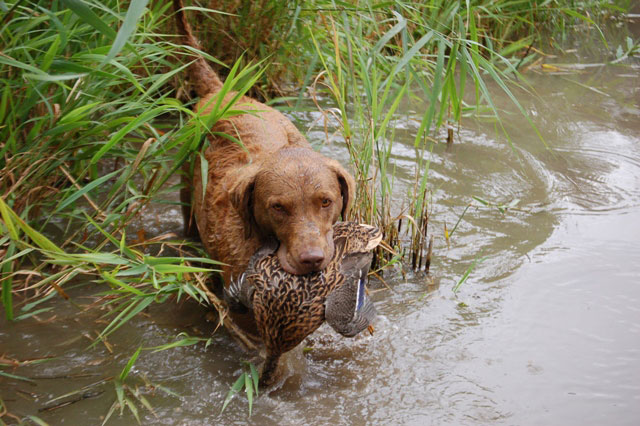 September 2007
Out on a shooting day
(Foto: V. Ommerli)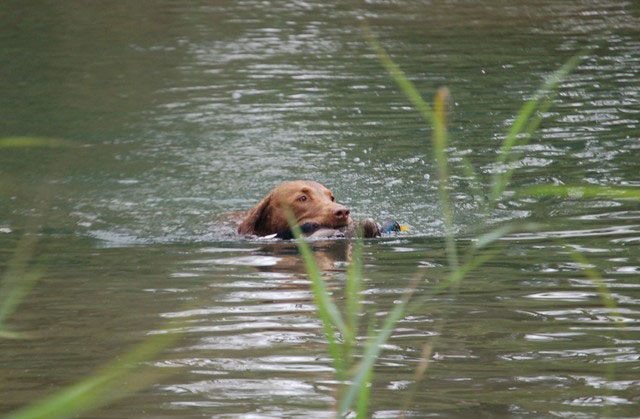 September 2007
(Foto: V. Ommerli)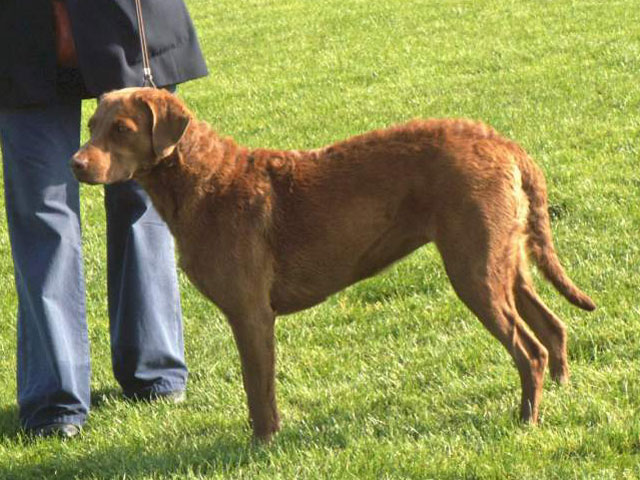 RETRIEVER SHOW MENDRISIO August 2006
1°exc. /CAC Working Class
(Photo: Elisabeth A. Philipp)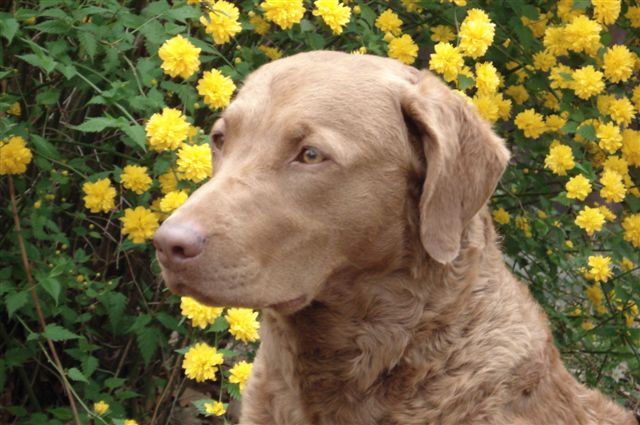 April 2006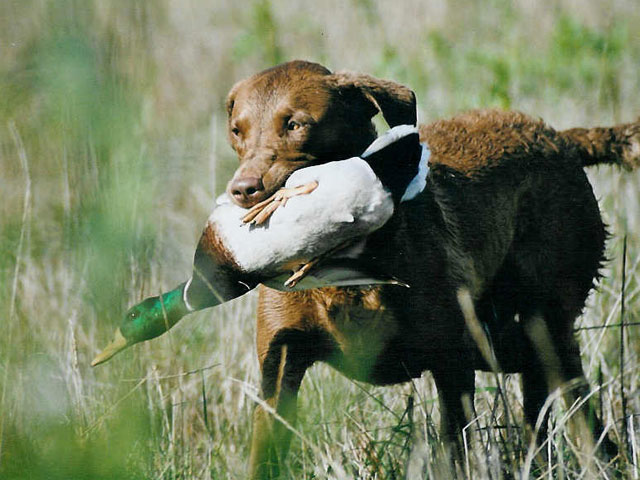 ALSACE (F) JANUARY 2006
During duck hunting
(Photo: V. Ommerli)

EURO DOG TULLN 2005
Kanda's award: exc.1 unfortunately without the CAC...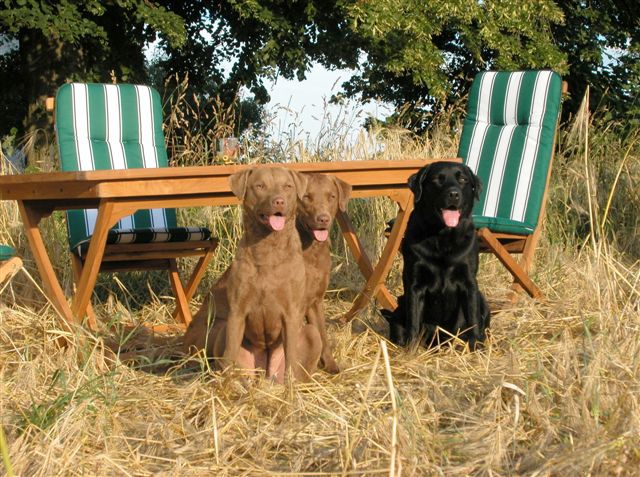 Summer 2005
with Sister Wihakayda and her friend Falk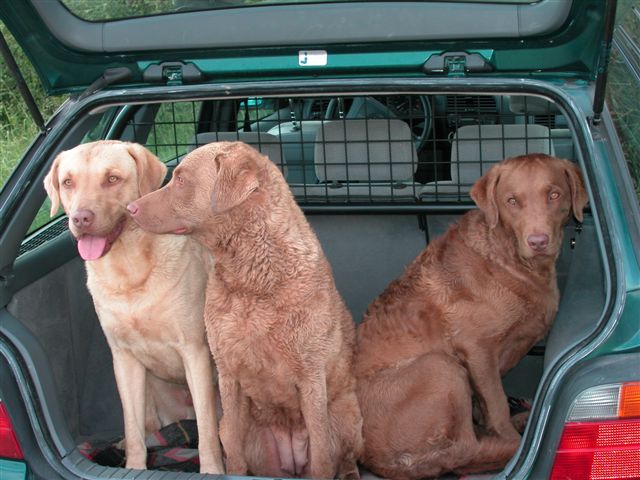 June 2005
Sitting in the car with brother and sister, no fun at all!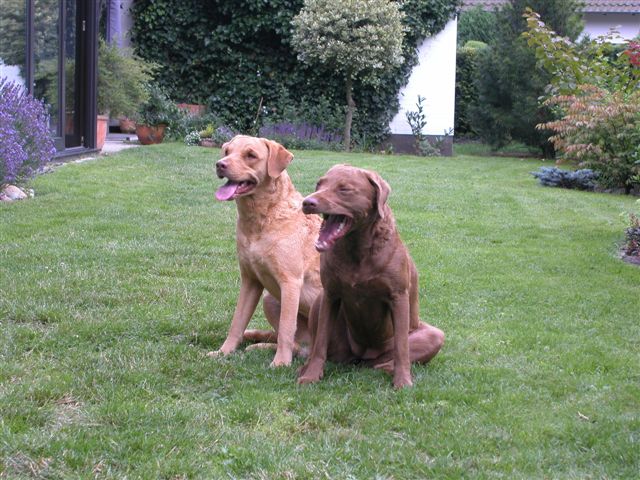 July 2004
My sister Winona is boring...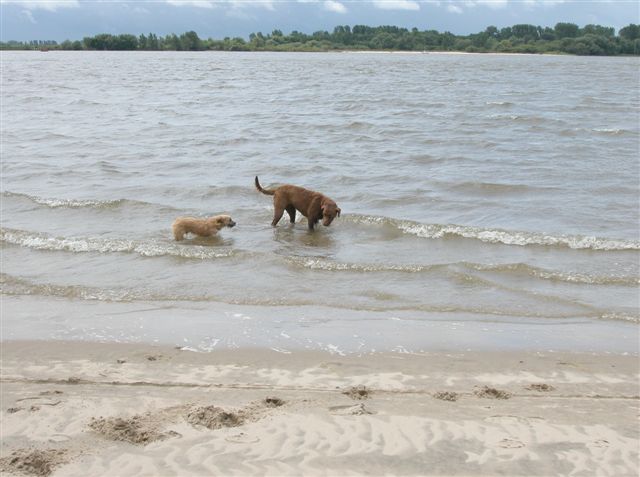 Making friends on the river Elbe, Hamburg 2004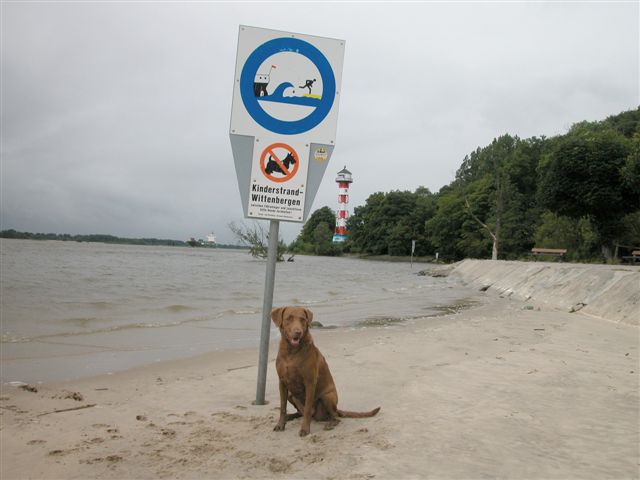 Hamburg 2004
It's not prohibited for a Chessie...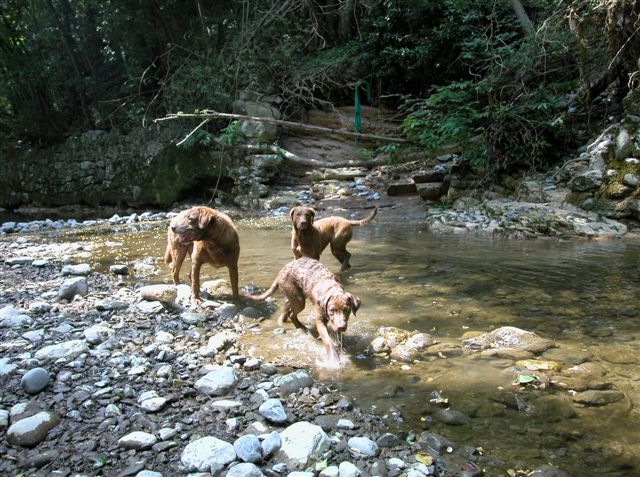 July 2003
Flash, Brownie, Kanda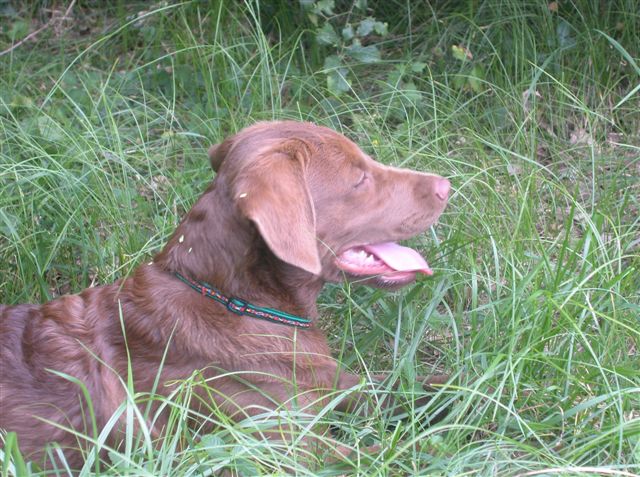 July 2003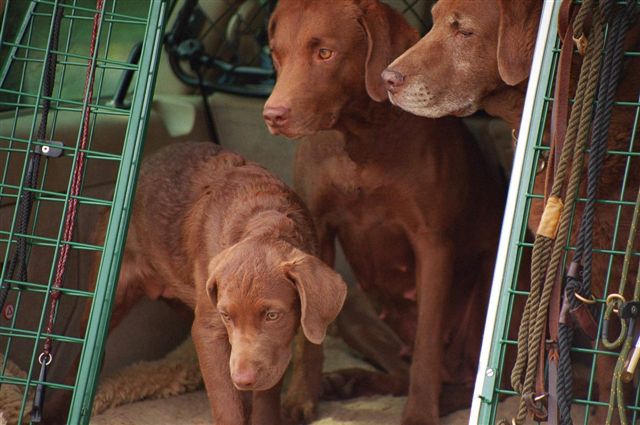 17.07.03
Wakanda Brownie Flash

17.04.03
Flash Kanda Brownie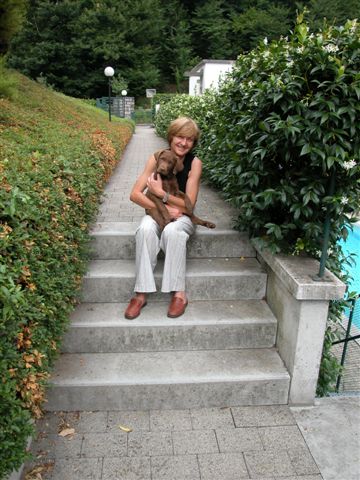 10 weeks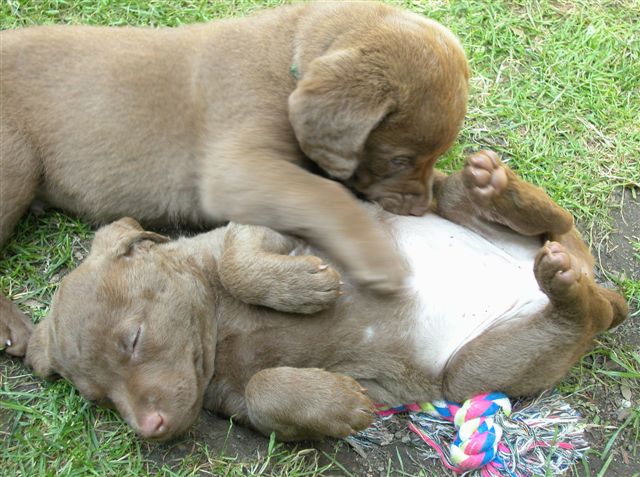 6 weeks old Wynono and Wakanda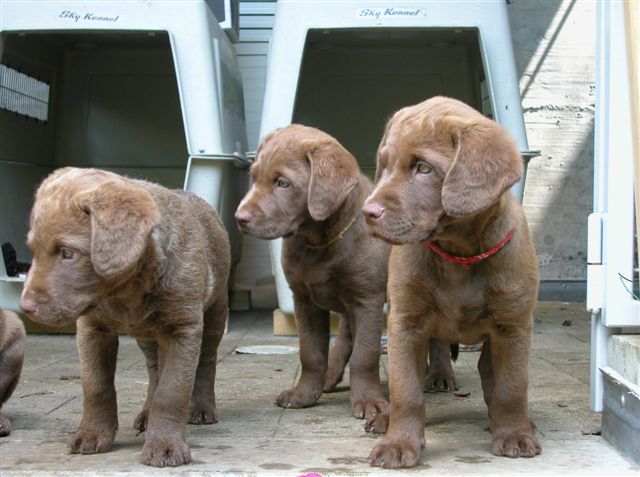 in the middle Kanda 5 weeks old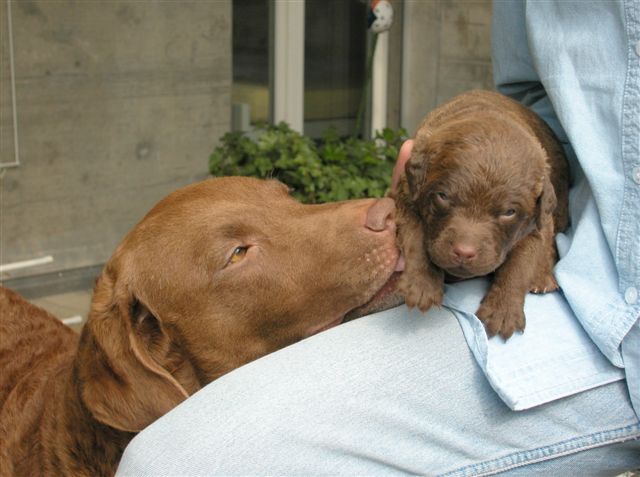 3 weeks old
Pedigree Mataponi's Wakanda
Tugboat Wood Colt MH

Chestnut Hills Ironwood Oak

Chesdel Chief of Caroway
USA-Champion

Chestnut Hills Renna

Jezebel of the Hollow

Baysides Miss You Jake

White Pine

Harle Globetrotter Brown Sugar
CH-CH, Int.CH, I-CH, Trialer, FTA/f/CACT
HD B

Brandy Brown Beaver
HD B

Boulder Creek's Jasper Moose
HD B

Holiday Surprise
BH; Wa.-T; Btr; JEP; BLP; SW I/II
HD A2; HC/PRA/RD-neg.95;

Cheslabben Joint A.D. Venture
HD B

Cheslabben Good Golly
HD B