15.03.1999 - † 21.06.2013
BREEDER: BETTINA TJARDES, D-Wittmund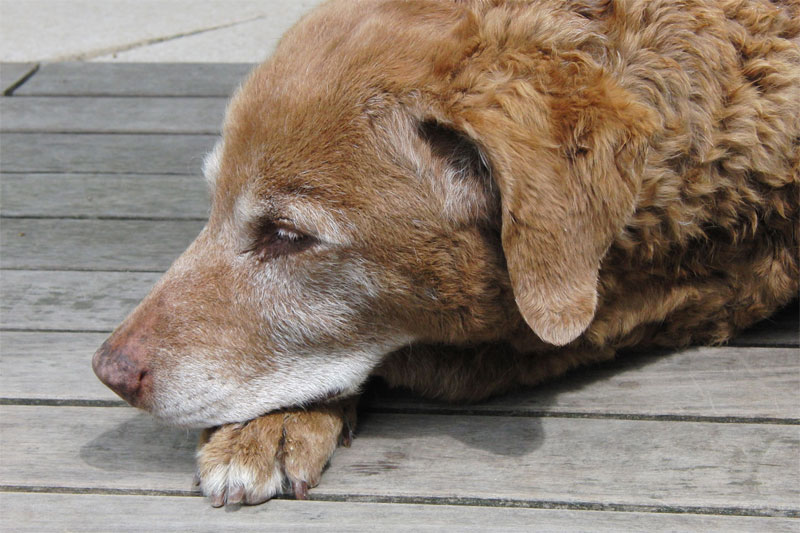 June 5th 2013; last picture of Brownie
Brownie a few days after her 14th birthday. As you can see she is getting real old now.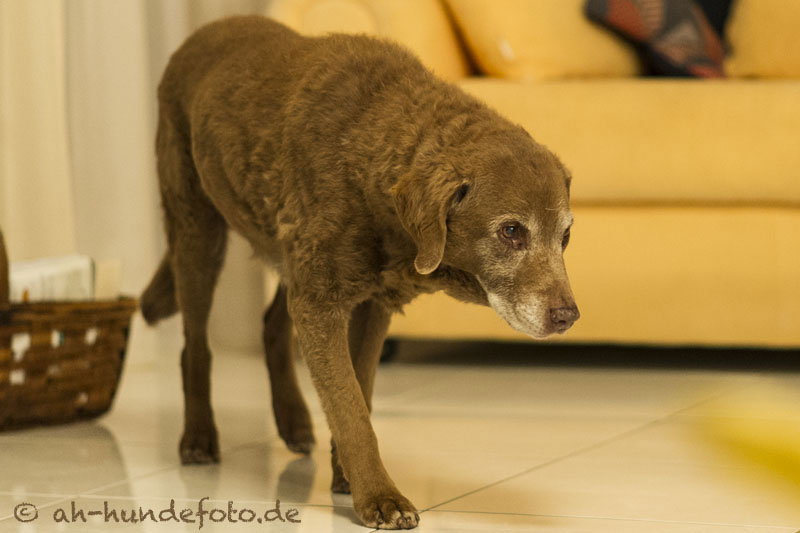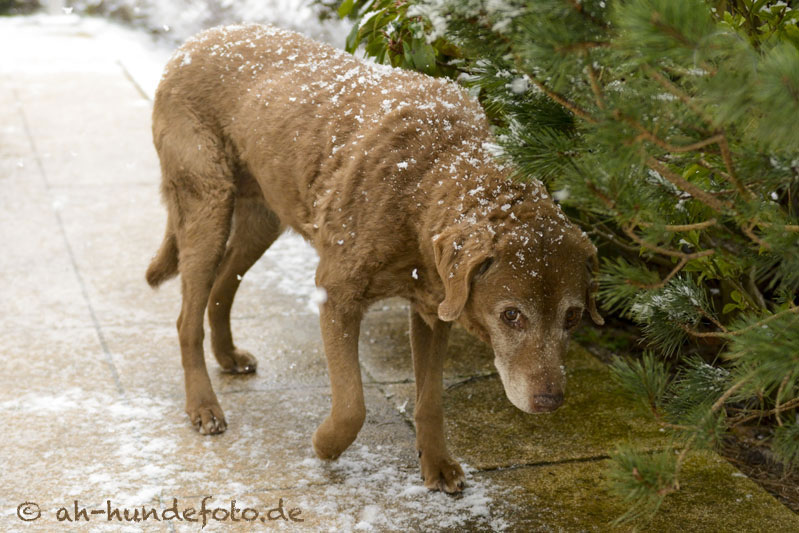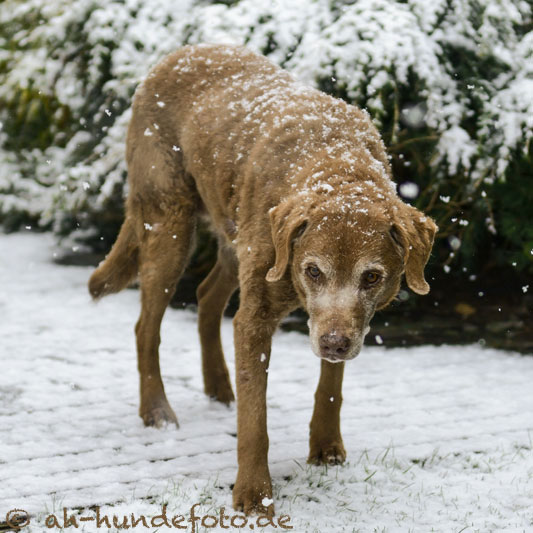 This wonderful pictures of my oldie took Angela Hänicke
www.ah-hundefoto.de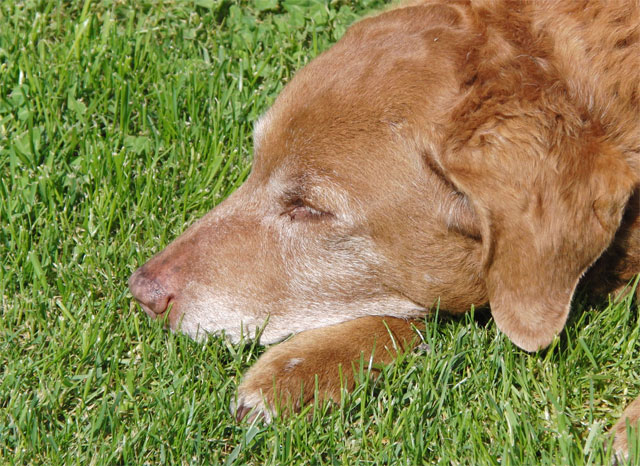 Brownie doesn't likes to much action anymore, she prefers sleeping in the sun; sometimes I'd like the same…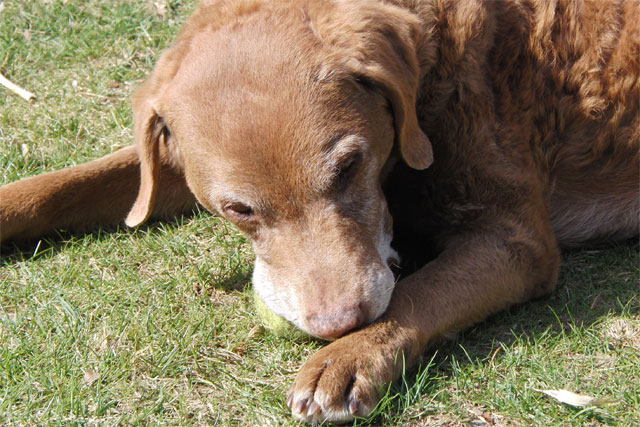 Brownie at her 13th birthday. March 2012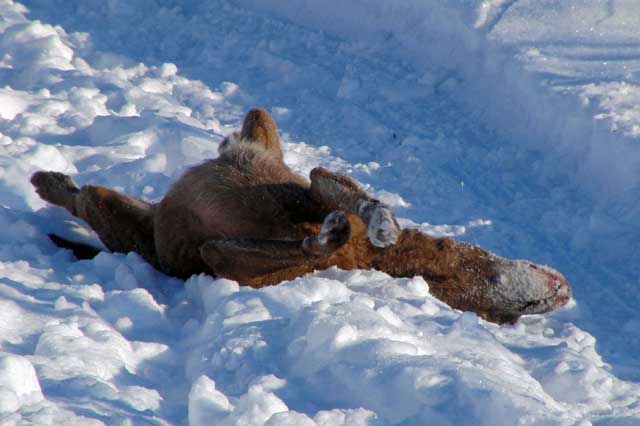 January 2011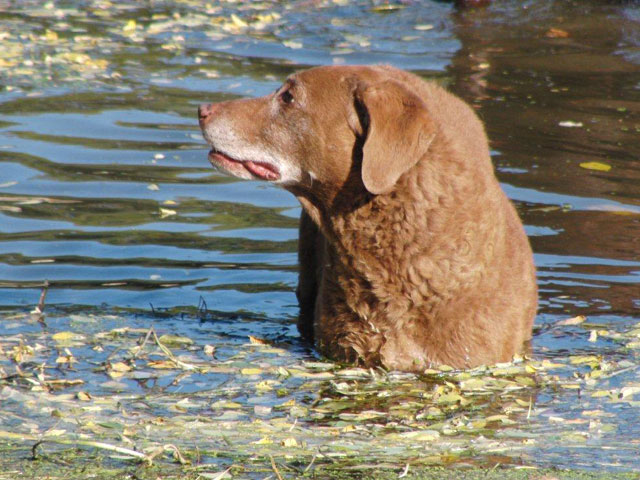 October 2010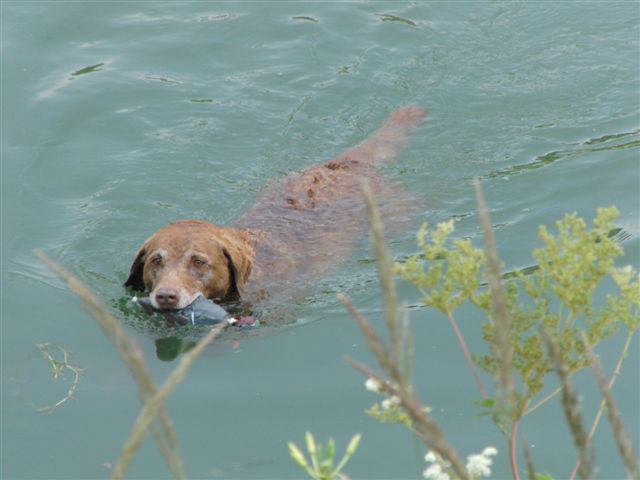 JULY 2010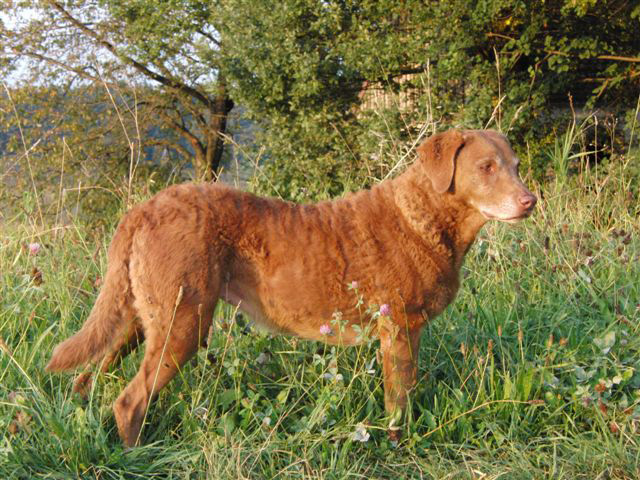 SEPTEMBER 2009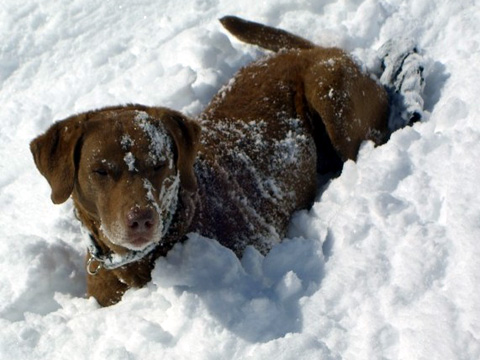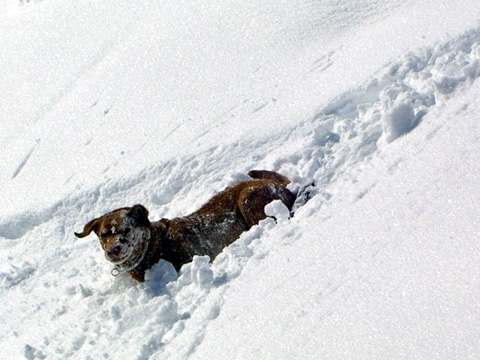 FEBRUARY 2009
Photos: C. Tappenheimer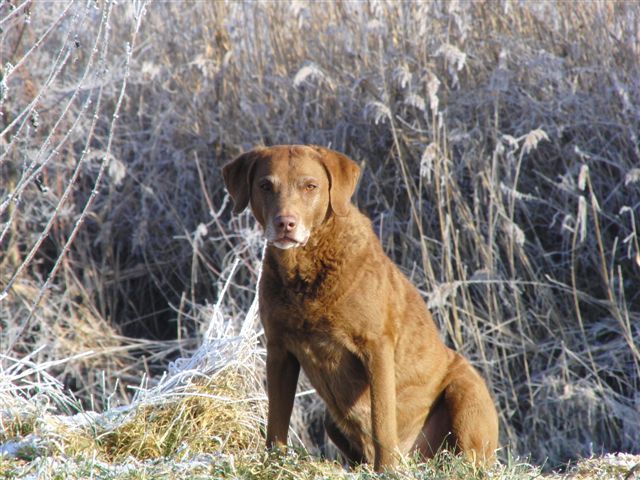 JANUARY 2009
THREE GENERATIONS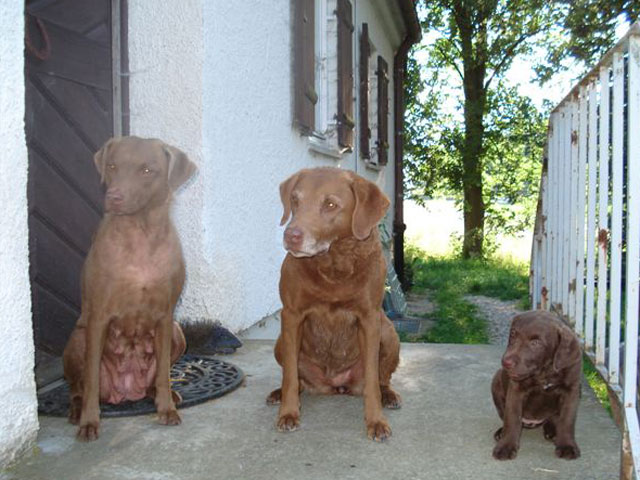 Wihakayda, Brownie and Ahyoka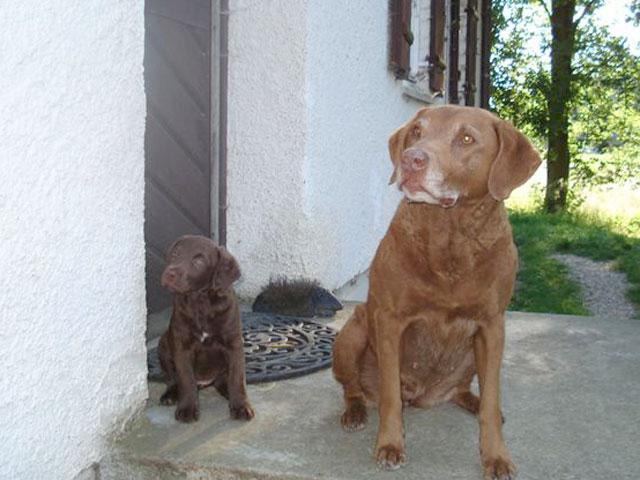 Brownie and her grandchild Ahyoka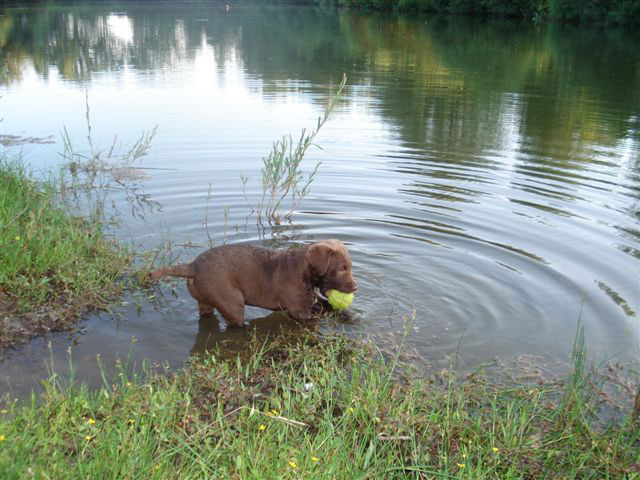 Ahyoka eight weeks old
END OF APRIL 2008 BROWNIE BECAME GRANDMA!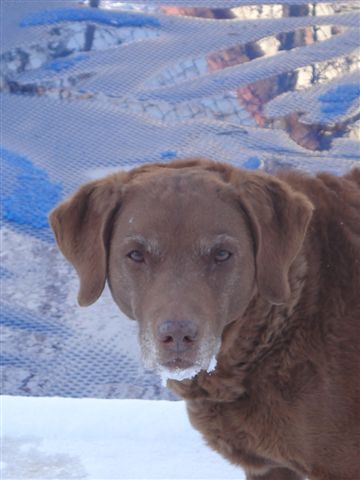 March 2008: she already looked grandmotherly...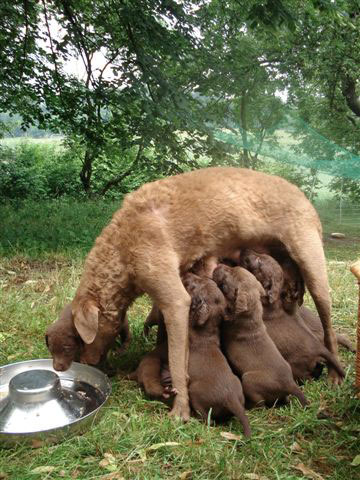 Her daughter Wihakayda (Aimée) and pups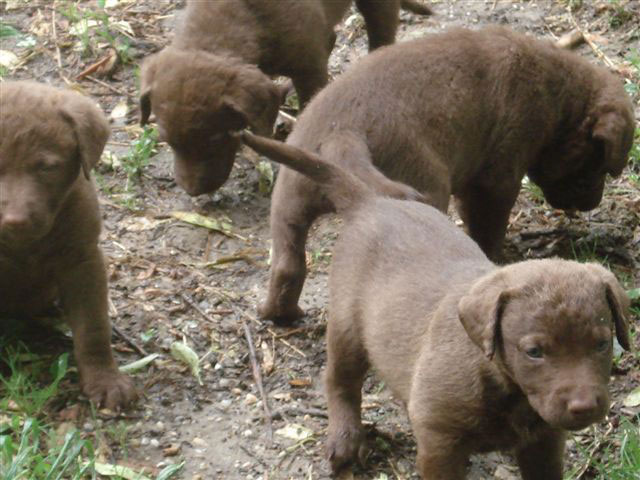 Some of the grandchildren, 6 weeks old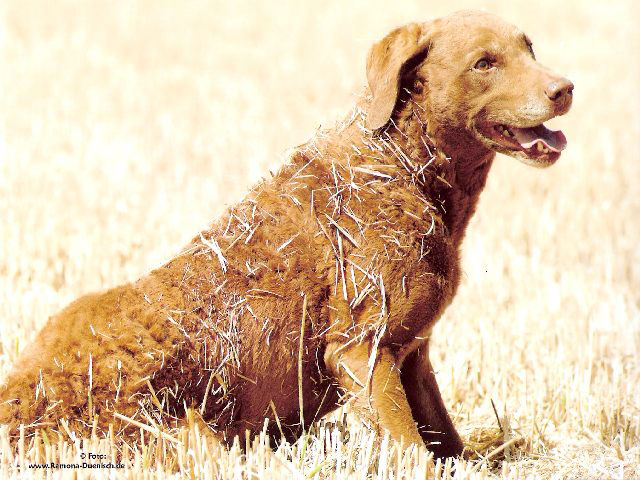 September 2007
(Foto: Ramona DŁnisch)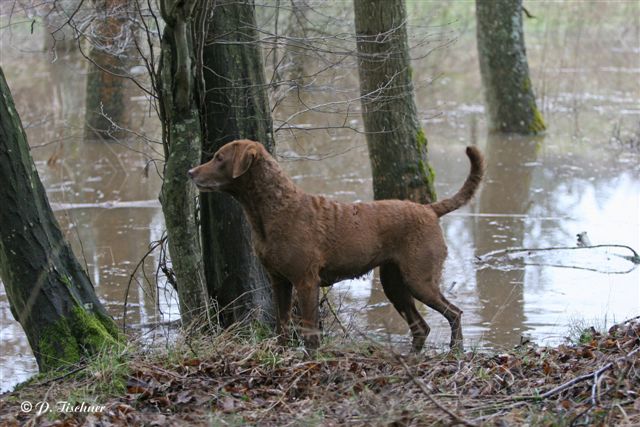 BAVARIAN LION'S CUP Germany March 24th
(Foto: Petra Tischner)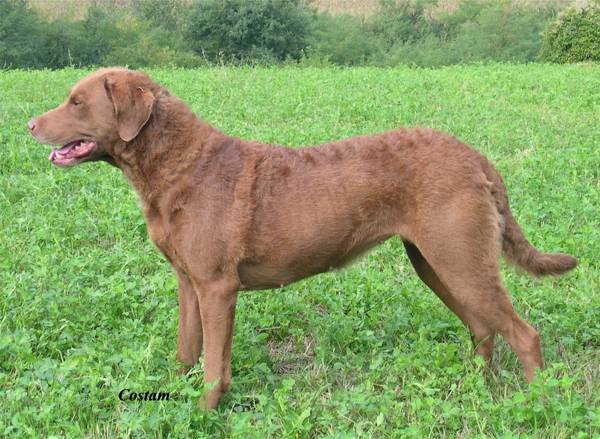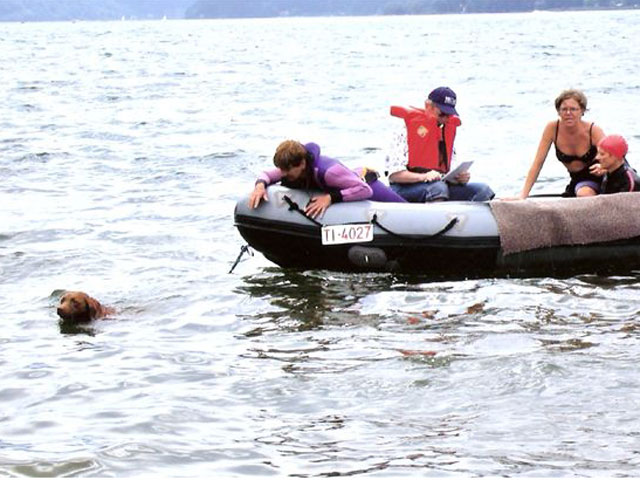 During an water rescue test Lugano 2004
Field Trial Corsican Dec. 2003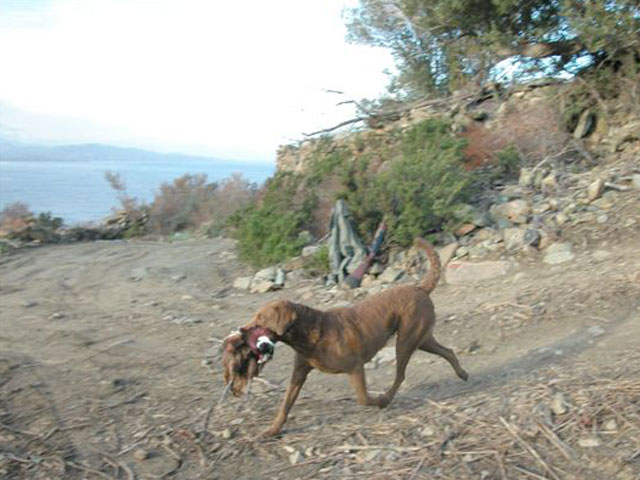 Lovely country side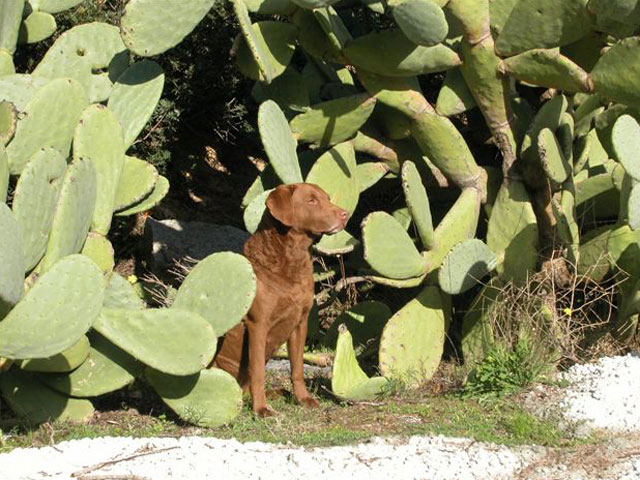 In the cactus forest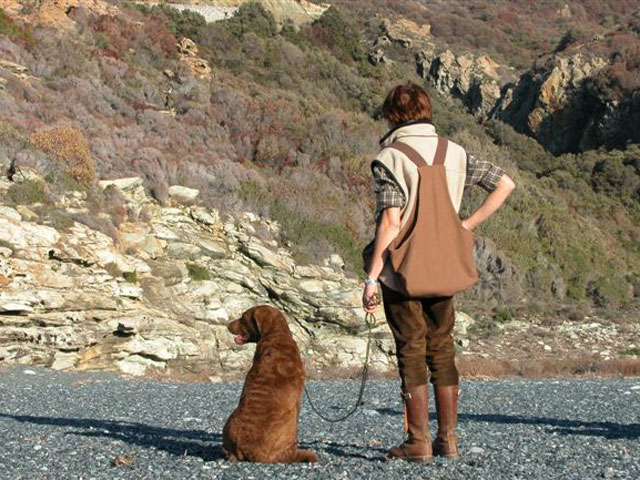 Somwhere up there the pheasants where shot...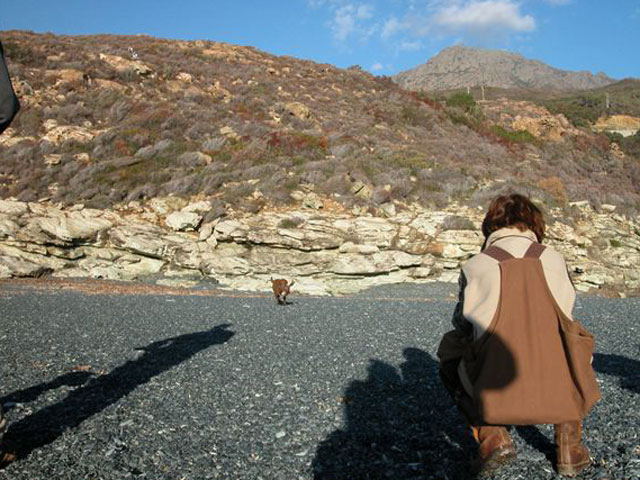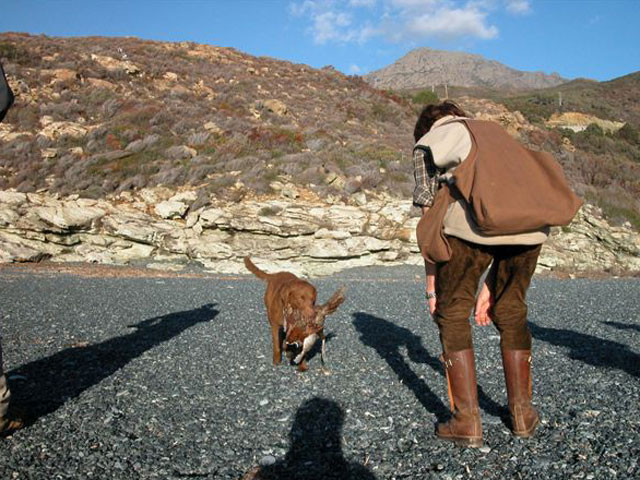 ...and she found them all
Swiss mastery of the water rescue dogs Arbon 2003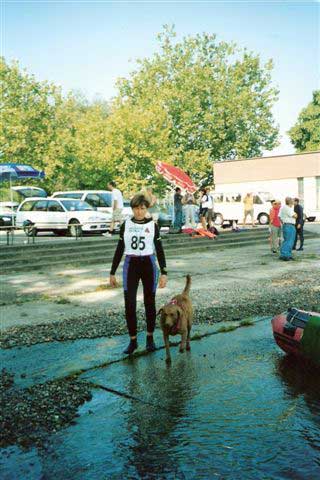 2°place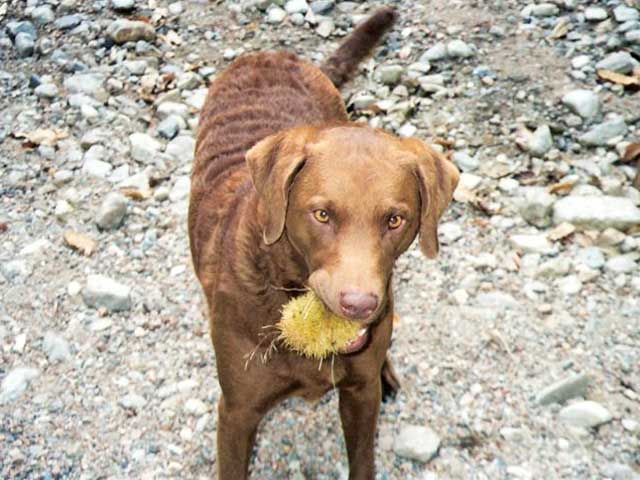 She just loves chesnuts!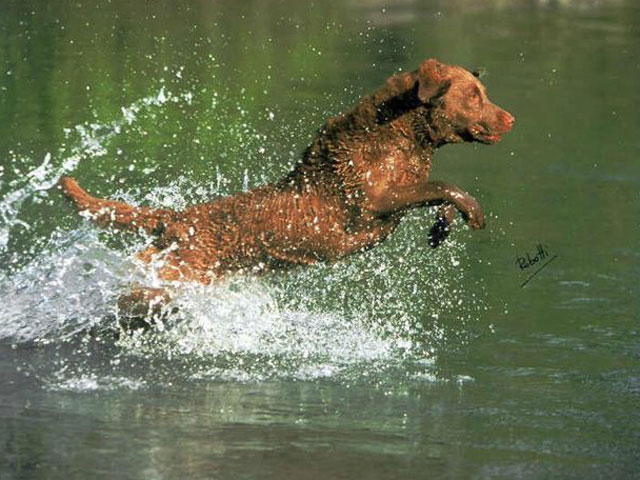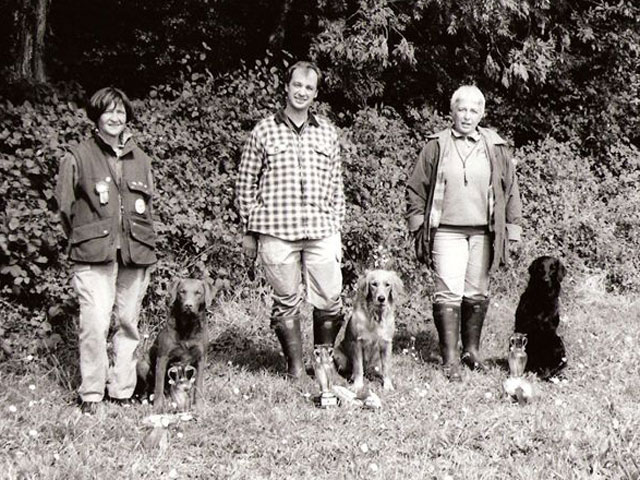 WT Lucens 2001
First distribution of throphies 3° place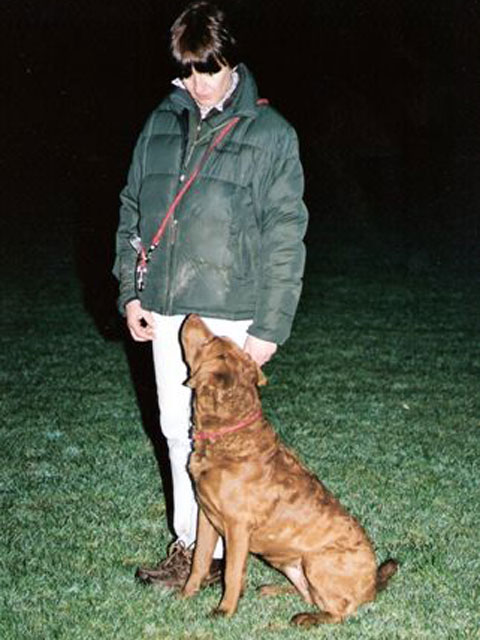 Obedience training February 2001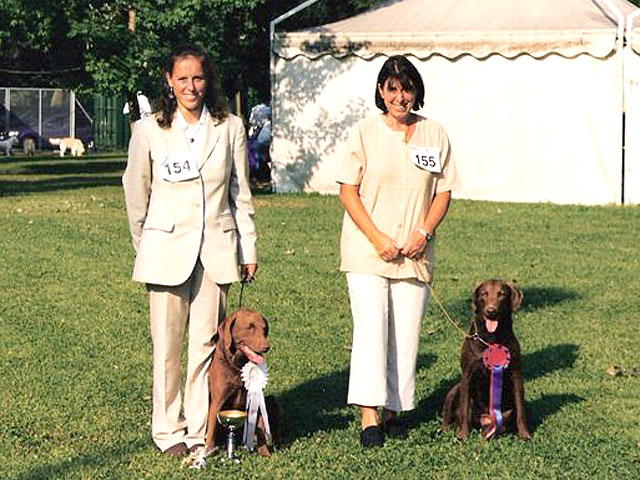 Retriever Show Lumino 2000:
Her first BOB, even she was only in Junior Class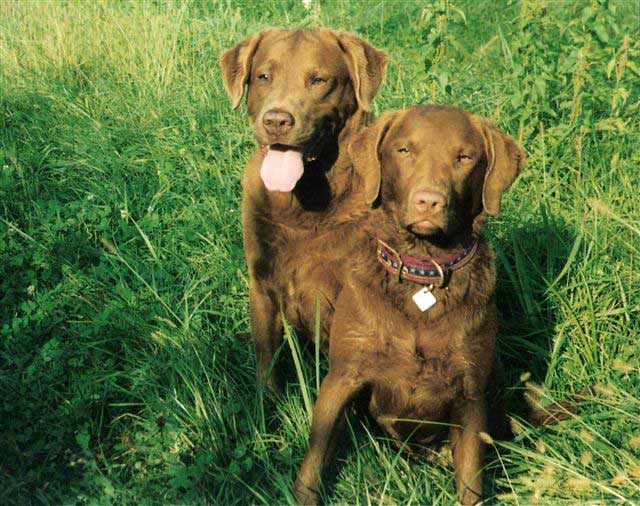 With her Grandfather Flash August1999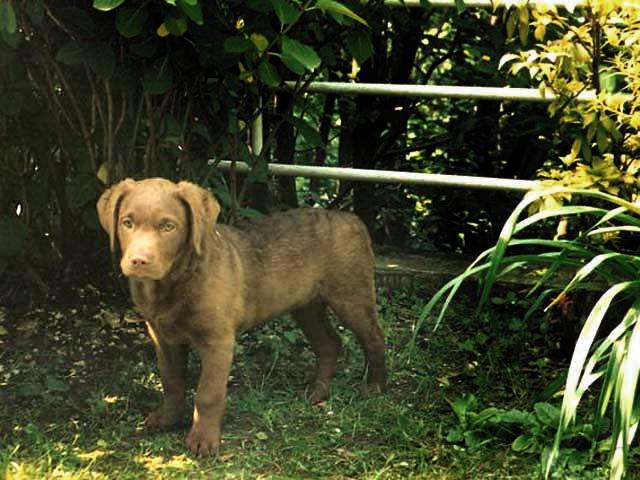 3 month old
Pedigree Harle Globetrotter Brown Sugar
Brandy Brown Beaver
HD B

Boulder Creek's Jasper Moose
HD B

Eastern Waters Thunder Bay
USA-Champion

Holiday Surprise
HD A2

Aleutian Kentucky Buckie

Wagstaff Chestnut Baby

Cheslabben Joint A.D. Venture
HD B

Poisetts Yankee Clipper
USA-Champion

Chesrite's Time for Trouble
USA-Champion


Cheslabben Good Golly
HD B

Penrose Navigator
Dt. Champion
HD A

Roneklint's Bolette
Int./Dän./Dän.Gehorsams-Champion
HD A