RIVERRUN DARE TO DREAM X TUGBOAT N' MATTAPONI'S GLEAM OF HOPE
PUPPIES DELIVERED / DIE WELPEN SIND DA / I CUCCIOLI SONO NATI / LES CHIOTS SONT NÉS
5 males / 3 females 5 Rüden / 3 Hündinnen 5 maschi / 3 femmine 5 mâles / 3 femelles
2 lovely males available / noch 2 schöne Rüden abzugeben / 2 bellissimi maschi sono disponibile / 2 beaux mâles sont disponibles
If you are interested in a puppy, if you have any questions feel freecontacting me.
Kontaktieren Sie mich wenn Sie an einem Welpen Interesse und Fragen haben.
Siete interessati a un cucciolo, avete domande? Mettetevi in contatto con me.
Si vous êtes intéressé à un chiot n'hésitez pas de me contacter.
JUNE 28th 2018
THE PUPS ARE NOW 1 WEEK OLD, quite big and strong, between 850g – 1'030g…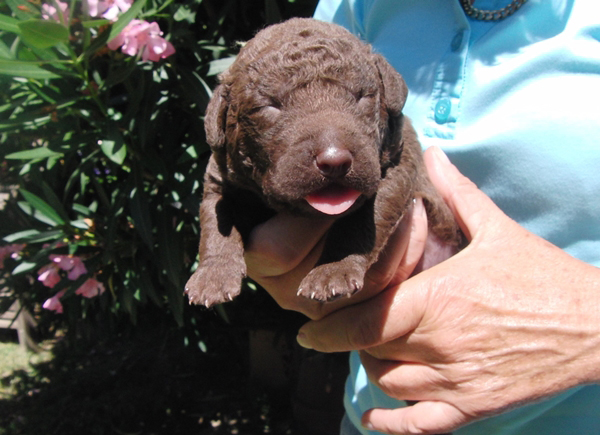 The Yellow Lady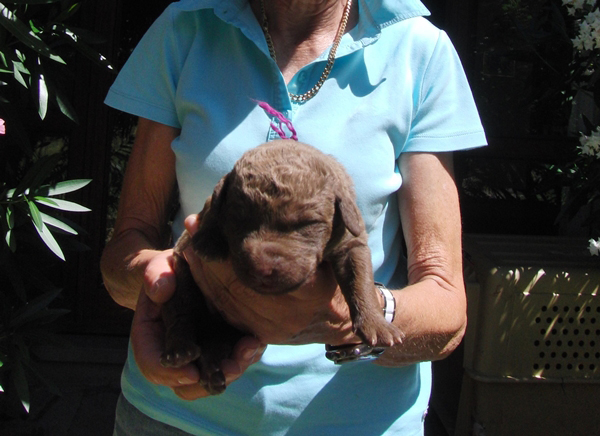 The Lilac Boy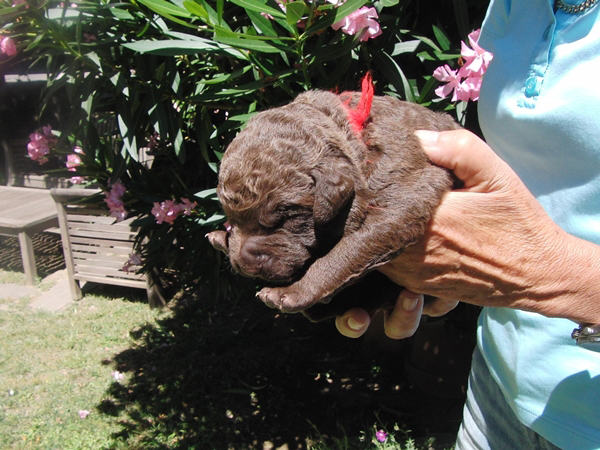 The "big fat" Red Boy
JUNE 21st PUPPIES DELIVERED
On the pictures, June 23rd, they are 2 days old and increased quite a lot in weight J Gleam takes extremely good care, she is a fantastic mummy!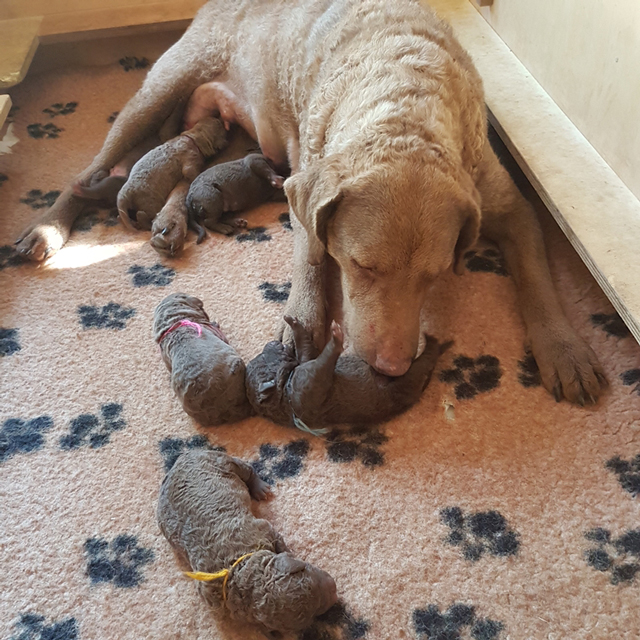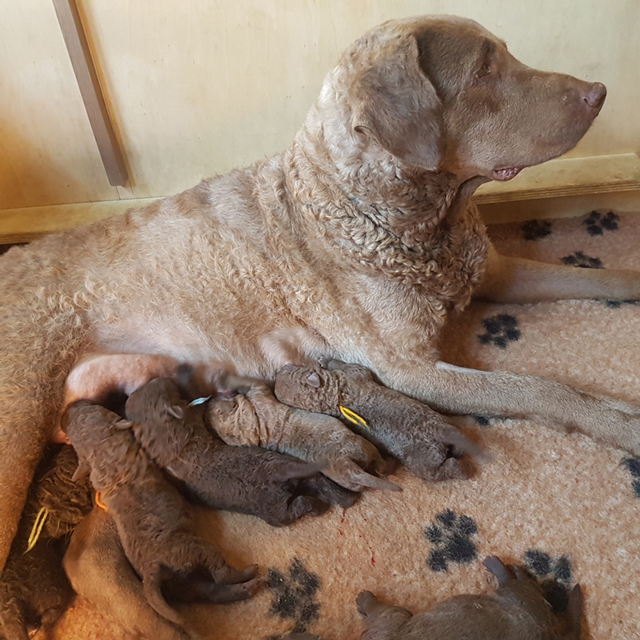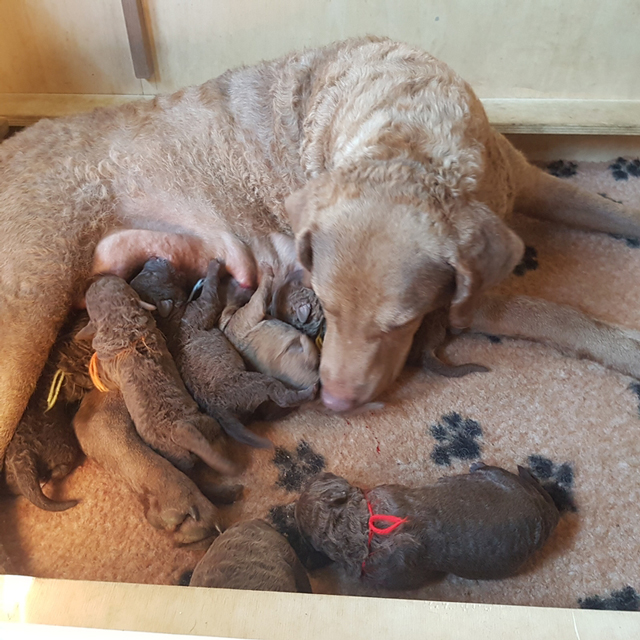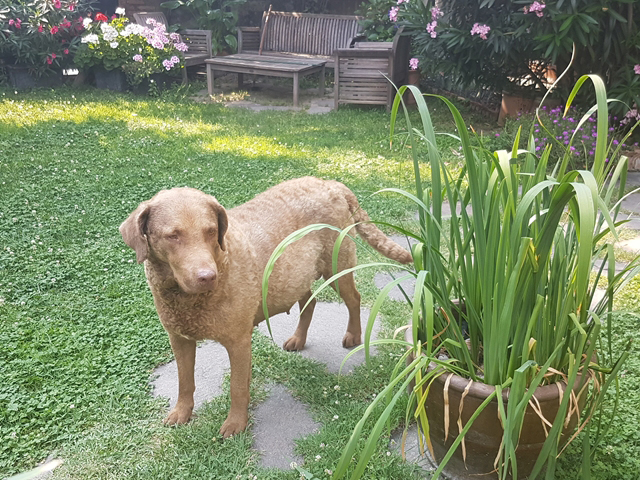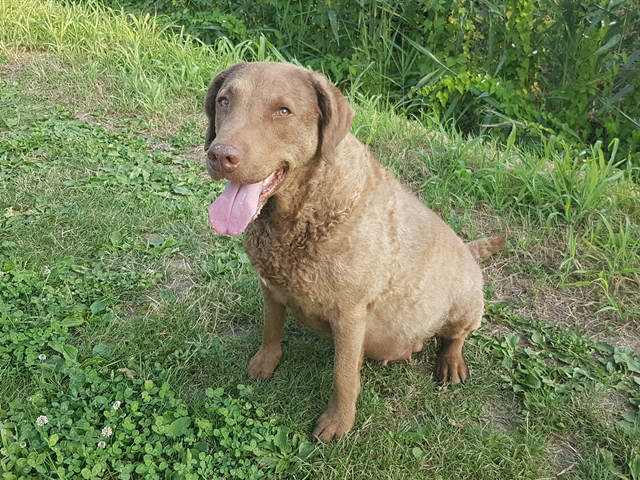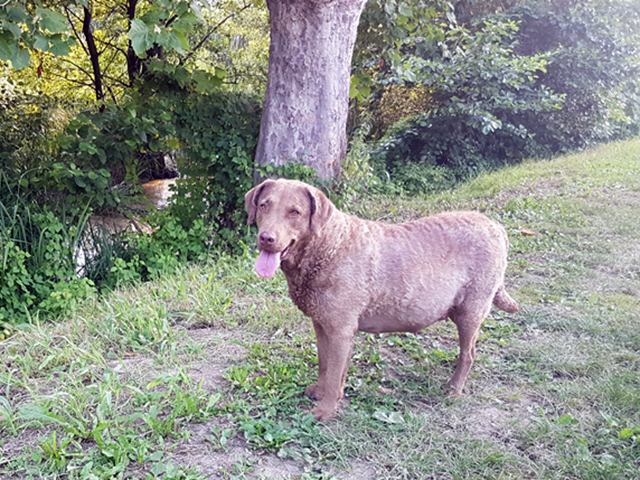 Gleam June 20th 60 days pregnant. The count-down starts…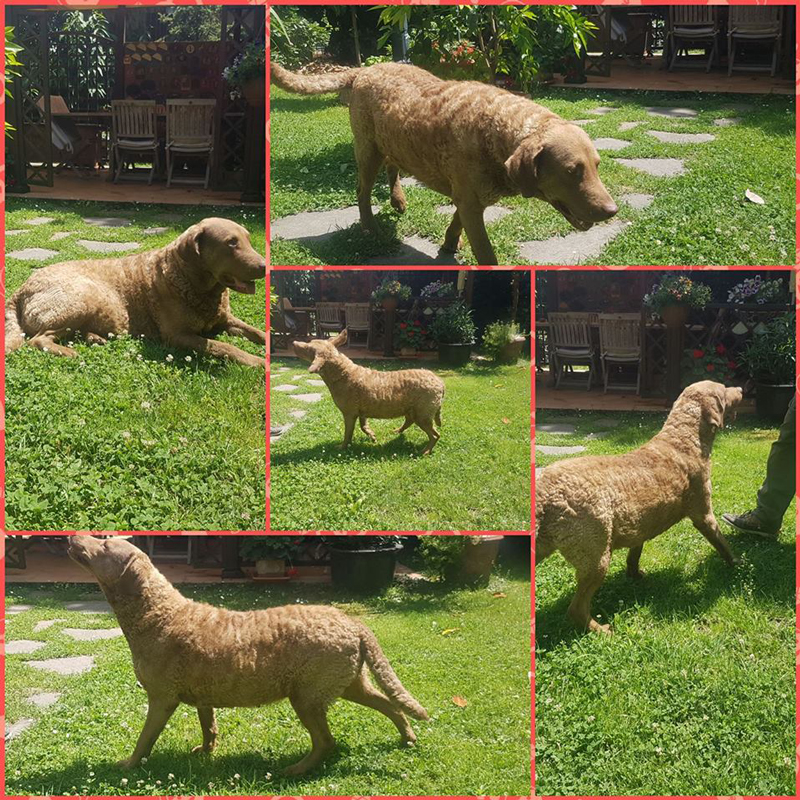 Gleam June 3rd 6 weeks pregnant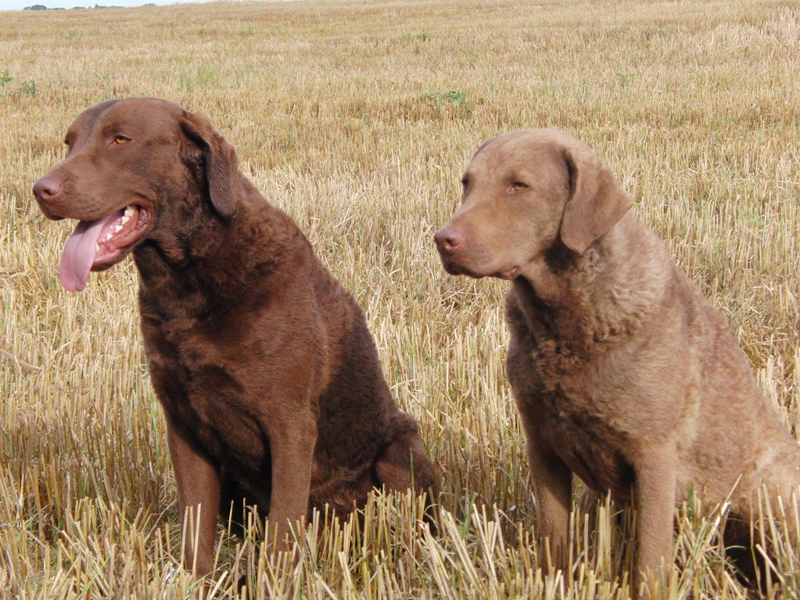 Riverrun Dare to Dream "Dare" & Tubgoat n'Mattaponi's Gleam of Hope "Gleam"
RIVERRUN DARE TO DREAM

Health records/Gesundheits Befunde/État de santé/Stato di salute
HD: A/A Elbows: 0/0 OCD: 0/0
Genotype N/N: prcd-PRA; DM; EIC; Longhair (L/L)
Eyes clear 15/03/2018

Dare is a good looking 2½ years old male living in Denmark and bred in
Ireland. He is very friendly and a good working dog and has a lovely temper.

Dare ist ein ausgewogener 2 ½ jähriger Rüde aus Irischer Zucht und lebt in
Dänemark. Er ist äußerst liebenswert, arbeitet freudig und gut. Er hat einen
einwandfreien Charakter.

Dare ha 2 ½ anni, è un equilibrato maschio allevato in Irlanda e vive in
Danimarca. È molto gentile, lavora bene con entusiasmo e ha senza dubbio un
buon carattere.

Dare est un male très équilibré de 2½ ans. Il provient d'un élevage
Irlandais vivant au Danemark. Il est très aimable, travail avec du verve et
de l'enthousiasme et est d'un caractère très bon.

TUGBOAT N' MATTAPONI'S GLEAM OF HOPE

HHealth records/Gesundheits Befunde/État de santé/Stato di salute
Hips A/A; Elbows 0/0;
OC-FKN clear/clear; LS-ÜGW clear; DM: EIC: ED/SFS: MH: prcd-PRA: GENOTYPE N/N
Longhair Genotype L/L
HC/RD clear (July 2017)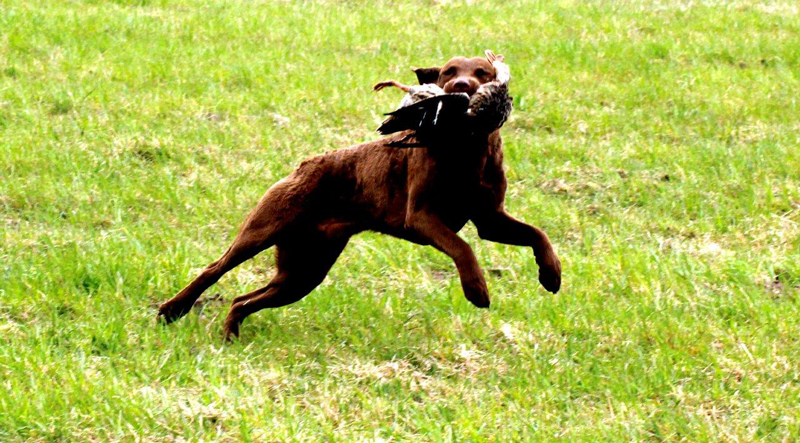 Dare May 2017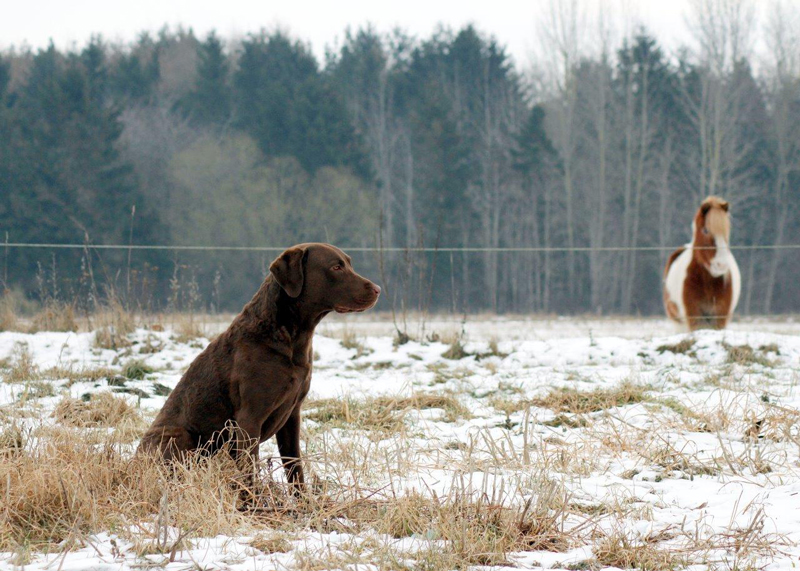 Dare February 2017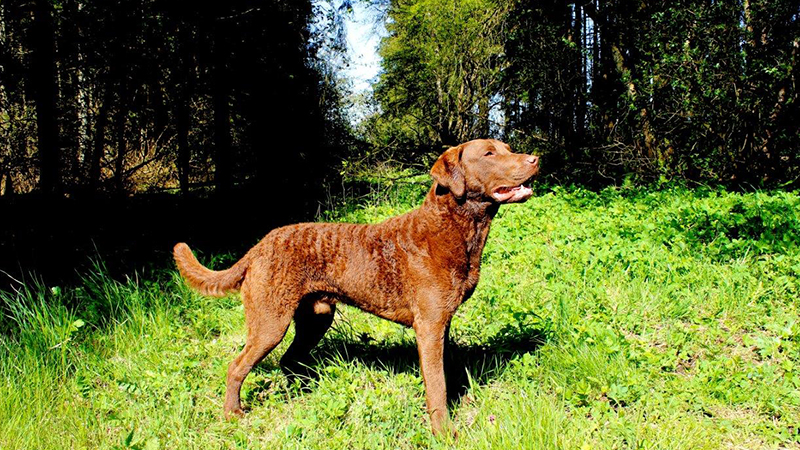 Dare May 2017